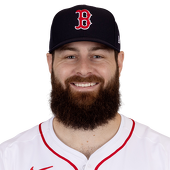 Lucas Giolito Average Draft Position
Lucas Giolito is currently being drafted in round 21.04, with an ADP of 240.52
More detailed information and customizations based on your league can be found using our ADP tool.
Should You Draft Lucas Giolito?
Similar SP to consider drafting instead of Lucas Giolito
Similar based on overall ADP to draft instead of Lucas Giolito
Add or Drop Lucas Giolito?
Top
The current trend indicates that there has been average movement in terms of ADDS or DROPS for Giolito. In the past week his own percentage has increased by 9.02% . Meanwhile his start percentage has decreased by 4.66% .
In the past 30 days, the highest own percentage for Giolito is 99% and his lowest is 40.74%. In terms of start percentages, his highest start percentage is 70.83% and lowest is 48.13%.
Lucas Giolito Injury News
Top
DATE
OPP
H
HR
R
RBI
SB
BB
AVG
PTS
Diff.
09/24
N/A
nan
nan
23
-22.5
09/19
N/A
nan
nan
13
-13.32
09/13
N/A
nan
nan
14
-14.16
09/08
N/A
nan
nan
9
-9.16
09/03
N/A
nan
nan
28
-28
08/27
N/A
nan
nan
22
-22
08/22
N/A
nan
nan
9
-9
Totals:
118
Lucas Giolito Start or Sit Fantasy Trends
Top
Lucas Giolito Fantasy Graph
Top
Fantasy Chart Loading...