Fantasy Football Trade Value: Buy Low On Alexander Mattison, Sell High on Tank Dell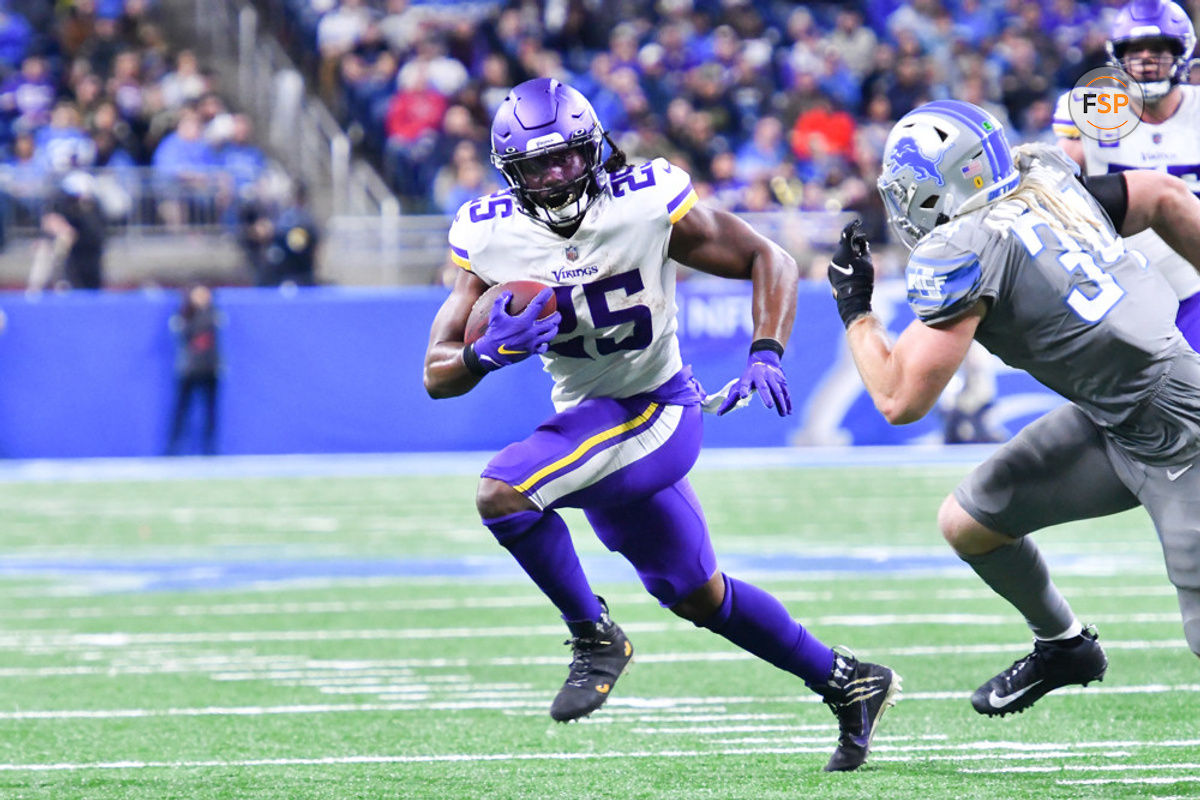 There's nothing more fun in fantasy football than making trades. However, it can often be hard to know which players to target, and which of your own you can get good value for. That's where FantasySP's tools come in: We can use the FantasySP Fantasy Assistant to find players that have the most Expected Trade Interest (ETI), and then cross-reference them with the Trade Value Chart to see how much those players are worth. Let's take a look at three players with high ETIs that I think are either overvalued or undervalued by the current market. 
Sync your league with the Fantasy Assistant to get rankings, waiver help, trade suggestions, optimal lineups, and more. Not sure Who You Should Start? We can help. Utilize our fantasy football trade analyzer for trades.
Best Fantasy Football Trades To Make Week 3
Two weeks in, Mattison's first season as the RB1 in Minnesota isn't exactly going to plan. Prior to this season, Mattison had averaged 23.26 PPR points in his five career games with over 50% of offensive snaps played. Through two weeks as the starter, he has just 18.3 points, total. Against the Eagles on Thursday Night in Week 2, he totaled just 28 rushing yards on eight attempts. His 3.3 yards per attempt ranks 39th out of 51 qualified rushers, and he is also averaging a pitiful 3.5 yards per reception.
But I think there is reason for optimism for Mattison, and it's simple to see why: volume. Mattison has a massive 78.9% opportunity share, meaning he handles nearly 80% of the Vikings' RB touches. That's the sixth-best number of any back in the league. He also is constantly on the field, playing 75% of the Vikings' offensive snaps. And that shouldn't change anytime soon because even though Mattison has been inefficient, the Vikings' other options haven't been any better: Ty Chandler, the only other Vikings' RB with a carry, has a grand total of zero yards on his four attempts.   
The problem for Mattison right now is that his elite opportunity share hasn't translated to elite volume because the Vikings are hardly running the ball. The Vikings rank dead last through two weeks with an absurdly low 26 total rush attempts as a team. To put that into context, last year's most pass-happy team, the Tom Brady Retirement Tour Buccaneers, averaged nearly that amount per game, with 22.6. The 2022 Vikings, meanwhile, despite still being one of the more pass-heavy offenses in the league, averaged 23.8 carries. Their team rush total is obviously due for regression, and Mattison's numbers will go with it, making him the RB2 with touchdown-based RB1 upside he was drafted as. Our Trade Value Chart has him ranked as the RB18, but I wouldn't be surprised if you can get him even cheaper than that from a frustrated manager. He should start returning better results as soon as this week, as the Vikings face a lackluster Chargers run defense. 
Following a breakout Week 2 performance, the third-round rookie currently ranks fourth among all players with a 21% ETI. And it makes sense. Any rookie WR who catches seven of 10 targets for 72 yards and a touchdown deserves some buzz. However, I'm not ready to board the Tank Train just yet.
The main thing that this comes down to for me is that Tank's value (as well as the value of pretty much every Houston receiving option, by the way) is being boosted artificially high by the absurd number of passes C.J. Stroud has attempted in his first two NFL games. Stroud has attempted an average of 45.5 passes so far in his NFL career. That's nearly two and a half more passes per game than Tom Brady in 2022, who not only led the league but set the NFL record for pass attempts. 
What Stroud's absurd attempts rate means is that despite Dell having a very solid seven targets per game over his first two NFL games, he actually has just a 16.28% target share. That's lower than players like Nick Westbrook-Ikhine and Darius Slayton and well behind both of his teammates, Robert Woods and Nico Collins. Dell also lags behind Woods and Collins, as well as TE Dalton Schultz, in both snaps and targets. 
So, in order for Dell to continue to produce reliable fantasy numbers, one of three things needs to happen: 1. Stroud continues having historically high pass volume; 2. Stroud's volume regresses, but he has elite efficiency in order to support three pass-catchers; or 3. Dell passes up one of Collins or Woods on the pecking order. I find all three of these scenarios unlikely. With that in mind, and looking at our Trade Value Chart, I would be willing to trade Dell for a similarly-valued WR that either has a clearer path to being top two on their team in targets (Josh Reynolds, Kendrick Bourne) or plays as the three for a more efficient offense (K.J. Osborn, Rashid Shaheed). 
#fantasy-football
#trade
#alexander-mattison
#tank-dell