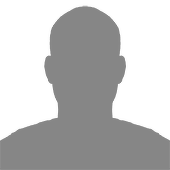 LOCAL NEWSPAPER

NEXT
|
PREV

Posted 1 day ago. via Boston Herald
FORT MYERS - If there was a magic button to push that would permanently erase all copies of the 9-year-old clip that comes up when you search for "Kyle Kendrick prank" on YouTube, Kendrick would have punched it - with both fists - a long time ago.But the internet, as we all know by now, is forever.
FANTASY ANALYSIS

NEXT
|
PREV

Posted 2 days ago. via CBSSports.com
Kendrick allowed two runs on eight hits with no walks and struck out six over six innings in Saturday's game against Philadelphia.Kendrick had a track on a possible spot in Boston's first rotation of the regular season, but Drew Pomeranz's healthy outing Friday appears to put that spot out of Kendrick's reach [...]
BLOG / COLUMNIST

NEXT
|
PREV

Posted 11 days ago. via CSN NE
Neither Kyle Kendrick norSam Travis have legitimate shots at going north with the Red Sox at the end of spring training . . . but
VIDEOS

NEXT
|
PREV

Add or Drop Kyle Kendrick?
Top
The current trend indicates that there has been minimal movement in terms of ADDS or DROPS for Kendrick. In the past week his own percentage has decreased by 0.58% . Meanwhile his start percentage has increased by 8.33% .
In the past 30 days, the highest own percentage for Kendrick is 2.18% and his lowest is 0.00%. In terms of start percentages, his highest start percentage is 10.00% and lowest is 0.00%.
Kyle Kendrick Injury News
Top
DATE
OPP
INN
K
WLK
ER
DEC
ERA
WHIP
PTS
Diff.
Totals:
0.0
0
Kyle Kendrick Fantasy Graph
Top
Fantasy Chart Loading...