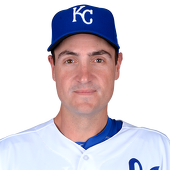 BLOG / COLUMNIST

NEXT
|
PREV

Posted 1 day ago. via razzball.com
Francisco Liriano best protect his neck on Thursday as he takes on the Red Sox at Fenway Park. The Red Sox are an enticing stack as they face Liriano, who lasted just two innings his last time out with neck tightness. Liriano has a 6.04 ERA this year with a 5.01 BB/9, which is high even for his standards. Hanley Ramirez($3,200) is a huge bargain as the Streamonator's fifth-highest ranked player, while Mookie Betts ($4,100) takes the top spot by a large margin. Lefty-killer Chris Young ($2,600) is a fantastic play in the outfield, as he should be batting fifth in the Red Sox order. Just about any hitter who makes it into Boston's lineup is worth looking at with such a favorable matchup.New to FanDuel? Scared of feeling like a small fish in a big pond? Well be sure to read our content and subscribe to the DFSBot for your daily baseball plays. Just remember to sign up through us before jumping into the fray. Its how we know you care!
LOCAL NEWSPAPER

NEXT
|
PREV

Posted 24 days ago. via Washington Times
BOSTON (AP) - Chris Young hit a three-run homer and Christian Vazquez homered for the first time in more than a year as the Boston Red Sox routed the Minnesota Twins 9-2 on Tuesday night in a game delayed twice by stormy weather. Drew Pomeranz (7-4) pitched five innings, three ...
FANTASY ANALYSIS

NEXT
|
PREV

Posted 24 days ago. via rotoworld.com
Chris Young had a three-run homer and two walks Tuesday versus the Twins. Young has been a disappointment this year, but the Red Sox haven't given up on him against lefties. [...]
VIDEOS

NEXT
|
PREV

Add or Drop Chris Young?
Top
The current trend indicates that there has been minimal movement in terms of ADDS or DROPS for Young. In the past week his own percentage has decreased by 0.12% . Meanwhile his start percentage has decreased by 14.71% .
In the past 30 days, the highest own percentage for Young is 2.16% and his lowest is 1.56%. In terms of start percentages, his highest start percentage is 83.33% and lowest is 42.86%.
Chris Young Injury News
Top
DATE
OPP
H
HR
R
RBI
SB
BB
AVG
PTS
Diff.
06/17
@ANA
N/A
nan
nan
-2
28.68
06/09
@SD
N/A
nan
nan
-2
34
06/04
CLE
N/A
nan
nan
3
33
05/31
DET
N/A
nan
nan
7
31
05/21
@MIN
N/A
nan
nan
7
26
05/14
BAL
N/A
nan
nan
2
21.34
05/09
@TB
N/A
nan
nan
-2
33
05/02
CHW
N/A
nan
nan
8
22
04/25
@CHW
N/A
nan
nan
0
28.5
04/23
@TEX
N/A
nan
nan
2
28.5
04/21
@TEX
N/A
nan
nan
5
32
04/12
OAK
N/A
nan
nan
-2
28.34
04/09
@HOU
N/A
nan
nan
2
24.34
04/05
@MIN
N/A
nan
nan
1
28
Totals:
26
Chris Young Fantasy Graph
Top
Fantasy Chart Loading...