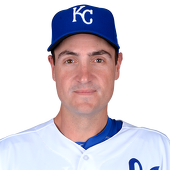 FANTASY ANALYSIS

NEXT
|
PREV

Posted 3 days ago. via CBSSports.com
Young is out of the lineup for Friday's game against the Orioles, Pete Abraham of the Boston Globe reports.With Jackie Bradley (knee) returning from the disabled list, Young is expected to return to a platoon role in the Boston outfield, with most of his opportunities coming against left-handed pitching [...]
LOCAL NEWSPAPER

NEXT
|
PREV

Posted 8 days ago. via Boston Herald
Just before 12:45 p.m. yesterday in the Red Sox clubhouse, Mookie Betts yelled over to Hanley Ramirez, Christian Vazquez and Chris Young, who were playing cards before the 4 p.m. game against the Tampa Bay Rays.Betts told the trio there was a hitters meeting and the reply was looks of confusion.The Sox held a players-only meeting, the details of which werent revealed, but the offense hasnt performed the way most expected it to, nor did it suddenly explode during yesterdays 2-1 win at Fenway Park.
BLOG / COLUMNIST

NEXT
|
PREV

VIDEOS

NEXT
|
PREV

Add or Drop Chris Young?
Top
The current trend indicates that there has been minimal movement in terms of ADDS or DROPS for Young. In the past week his own percentage has decreased by 1.15% . Meanwhile his start percentage has decreased by 17.6% .
In the past 30 days, the highest own percentage for Young is 3.64% and his lowest is 0.98%. In terms of start percentages, his highest start percentage is 77.36% and lowest is 12.50%.
Chris Young Injury News
Top
DATE
OPP
H
HR
R
RBI
SB
BB
AVG
PTS
Diff.
04/23
@TEX
N/A
nan
nan
2
28.5
04/21
@TEX
N/A
nan
nan
5
32
04/12
OAK
N/A
nan
nan
-2
28.34
04/09
@HOU
N/A
nan
nan
2
24.34
04/05
@MIN
N/A
nan
nan
1
28
Totals:
7
Chris Young Fantasy Graph
Top
Fantasy Chart Loading...