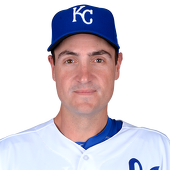 (click date to expand)
[+] November 27th 2016

1 Updates
Posted 514 days ago. via Boston Herald
Year 2 is Dave Dombrowski's chance to show off his creativity. Year 1 was paint-by-numbers.Last offseason, the Red Sox' plan was clear cut: Find a starter, reliever and backup outfielder. The president of baseball operations signed David Price to a record contract, traded four prospects for closer Craig Kimbrel and signed outfielder Chris Young. The team got better.
Add or Drop Chris Young?
Top
The current trend indicates that there has been minimal movement in terms of ADDS or DROPS for Young. In the past week his own percentage has decreased by 0.09% . Meanwhile his start percentage has decreased by 21.43% .
In the past 30 days, the highest own percentage for Young is 0.73% and his lowest is 0.40%. In terms of start percentages, his highest start percentage is 83.33% and lowest is 16.67%.
Chris Young Injury News
Top
DATE
OPP
H
HR
R
RBI
SB
BB
AVG
PTS
Diff.
Totals:
0
Chris Young Fantasy Graph
Top
Fantasy Chart Loading...