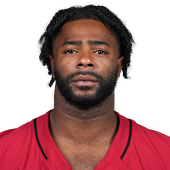 BLOG / COLUMNIST

NEXT
|
PREV

Posted 1 hr ago. via CSN NE
You ask, and they answer: About Malcolm Butler's play, how the Pats plan to attack the Texans, whether Nate Solder's slow start should be a concern, and much more.
FANTASY ANALYSIS

NEXT
|
PREV

Posted 9 hrs ago. via rotoworld.com
NESN's Doug Kyed replied "it's looking that way" when asked if the Patriots would trade CB Malcolm Butler this season. Kyed didn't offer up any specifics, but Butler has seemed to fall out of favor in New England after being benched in Week 2 against the Saints and coming on as the No. [...]
LOCAL NEWSPAPER

NEXT
|
PREV

Posted 1 day ago. via Boston Herald
FOXBORO - Patriots cornerback Malcolm Butler doesnt know whether or not hell regain his starting jobSundayagainst the Texans.But he has a pretty strong idea of why he lost it in the first place."I havent been performing at the level that I should be performing at," Butler said in his first commentsin two weeks. "Ive got to do whatever Ive got to do to help the team. Whatever role I get, Ive got a job to do, so Im going to have to do it. Just got to keep grinding, keep working hard, do whatever to help the team."
VIDEOS

NEXT
|
PREV

RELATED NEWS

NEXT
|
PREV

Posted 18 hrs ago. via Boston Herald
Hurricane Brady blew through Foxboro last week, followed closely by Tropical Storm Belichick.And, yup, it caused quite a disturbance.Now calm has settled back in at Gillette Stadium, unless you're Malcolm Butler and Alan Branch. They got blown aside in all that B&B fury like a pair of puppy dogs being trained where to take a poop.And that's not anywhere near Patriots Way!
Add or Drop Malcolm Butler?
Top
The current trend indicates that there has been minimal movement in terms of ADDS or DROPS for Butler. In the past week his own percentage has decreased by 0.89% . Meanwhile his start percentage has decreased by 8.78% .
In the past 30 days, the highest own percentage for Butler is 23.48% and his lowest is 13.17%. In terms of start percentages, his highest start percentage is 84.21% and lowest is 68.75%.
Malcolm Butler Injury News
Top
Malcolm Butler Fantasy Scoring
Top
TACKLES
WK
OPP
TOTAL
AST
SACK
PASS DEF
INT
INT TD
PTS
2
@NO
2
0
0
1
0
0
2.0
1
KC
4
0
0
0
0
0
4.0
6
0
0
1
0
0
Malcolm Butler Fantasy Graph
Top
Fantasy Chart Loading...