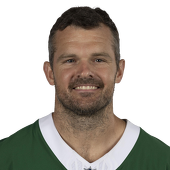 PUNTS
AVG
YDS
LONG
30
N/A
N/A
68
Tracked By:
BLOG / COLUMNIST

NEXT
|
PREV

Posted 10 days ago. via ESPN
ORCHARD PARK, N.Y. -- Thomas Morstead didn't have much to do on Sunday, since the New Orleans Saints never punted in their 47-10 rout of the Buffalo Bills. So he won the day on social media: The Saints were so dominant Sunday, they didn't nee
VIDEOS

NEXT
|
PREV

Thomas Morstead Injury News
Top
Thomas Morstead Fantasy Scoring
Top
Sorry, no stat breakdown available. Right now the site is geared towards offensive players. If you would like to see defensive breakdowns and scoring added then please contact us and voice your concern!
Thomas Morstead Fantasy Graph
Top
Fantasy Chart Loading...