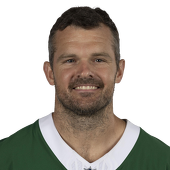 PUNTS
AVG
YDS
LONG
60
N/A
N/A
68
Tracked By:
LOCAL NEWSPAPER

NEXT
|
PREV

Posted 11 days ago. via Times-Picayune
Wil Lutz and Thomas Morstead leave little worry for the Saints on special teams after stellar 2017 season
BLOG / COLUMNIST

NEXT
|
PREV

Posted 18 days ago. via espnnflblog
Thanks in large part to Vikings fans, Saints punter Thomas Morstead's charity raised $221,143 for Minnesota's Children's Hospital in a three-week span.
VIDEOS

NEXT
|
PREV

Thomas Morstead Injury News
Top
Thomas Morstead Fantasy Scoring
Top
Sorry, no stat breakdown available. Right now the site is geared towards offensive players. If you would like to see defensive breakdowns and scoring added then please contact us and voice your concern!
Thomas Morstead Fantasy Graph
Top
Fantasy Chart Loading...