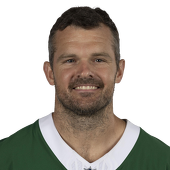 PUNTS
AVG
YDS
LONG
6
N/A
N/A
68
Tracked By:
BLOG / COLUMNIST

NEXT
|
PREV

Posted 11 days ago. via profootballtalk.com
Patriots coach Bill Belichicks press conferences and conference calls are often a combination of terse answers about topics he prefers not to talk about and expansive answers about topics that tickle his fancy. Saints punter Thomas Morstead appears to fall into the latter category. In his introductory remarks at Wednesdays press conference with Patriots media, [more]
LOCAL NEWSPAPER

NEXT
|
PREV

Posted 11 days ago. via masslive.com
New England Patriots head coach Bill Belichick raved about New Orleans Saints punter Thomas Morstead Wednesday, calling him a "tremendous, tremendous player."
VIDEOS

NEXT
|
PREV

Thomas Morstead Injury News
Top
Thomas Morstead Fantasy Scoring
Top
Sorry, no stat breakdown available. Right now the site is geared towards offensive players. If you would like to see defensive breakdowns and scoring added then please contact us and voice your concern!
Thomas Morstead Fantasy Graph
Top
Fantasy Chart Loading...