| | | | | | |
| --- | --- | --- | --- | --- | --- |
| PIT | 3 | 0 | 0 | 0 | 3 |
| BUF | 10 | 21 | 0 | 7 | 38 |
Odds Across Sportsbooks
| | PIT | BUF | |
| --- | --- | --- | --- |
| Consensus | | | |
| DraftKings | | | |
| FanDuel | | | |
| SugarHousePA | | | |
| SugarHouseNJ | | | |
| Parx | | | |
| RiversCasinoPA | | | |
| Caesars | | | |
| WynnBet | | | |
| PointsBet | | | |
| BetMGM | | | |
| Unibet | | | |
| Barstool | | | |
| SportsIllustrated | | | |
| Fubo | | | |
Green dot denotes best odds.
| | PIT | BUF | |
| --- | --- | --- | --- |
| Consensus | | | |
| DraftKings | | | |
| FanDuel | | | |
| SugarHousePA | | | |
| SugarHouseNJ | | | |
| Parx | | | |
| RiversCasinoPA | | | |
| Caesars | | | |
| WynnBet | | | |
| PointsBet | | | |
| BetMGM | | | |
| Unibet | | | |
| Barstool | | | |
| SportsIllustrated | | | |
| Fubo | | | |
Green dot denotes best odds.
Game Charts
PIT0%
BUF100%
Game News
Score may not reflect it, but I do like what I've seen from #Steelers QB Kenny Pickett. Ball comes out quick, he's accurate, he's athletic, he's poised, etc. I really do believe Pittsburgh has its future QB in KP.

Mike Tomlin is my favorite football coach. With that be said no matter what the roster looks like your team has to be prepared, be in proper positions to succeed, and dang fight! The Steelers did not fight today, and that goes back to the head coach. He gotta get'em right.
Steelers ruled out TE Pat Freiermuth for today due to a concussion.
If the Steelers played Mark Robinson and Jaylen Warren, traded Chase Claypool and fired Matt Canada, they'd be 4-1 right now.
Najee Harris has -18 rush yards over expectation today, per @NextGenStats.
Steelers' CB Levi Wallace is now in the concussion protocol.
#Steelers CB Cam Sutton (hamstring) is OUT for the rest of today's game. Also, DT Larry Ogunjobi (back) has been downgraded to OUT.
Myles Jack said he watched the #Bills have a 🎉🥳🍾 on Sunday. "For us to get on that level, we have to match their intensity. They came out, they made a lot of big plays. They set a record on us today. ... We got to be better. That's it." #BillsMafia bit.ly/3MlCQkg

ICYMI: T.J. Watt's return to the Steelers from his torn pec now will be delayed due to his recent knee surgery: espn.com/nfl/story/_/id…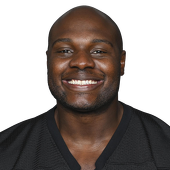 Love this from James Daniels. Made sure to let the defender know that stuff won't go unpunished, then didn't let it escalate any further (easily could have) pic.twitter.com/unVbfn07Ks
There's a lot of things I can't explain with this Steelers team, and up there is why they keep putting Robert Spillane in coverage.
#Steelers WR Steven Sims sustained an eye injury prior to kickoff and is questionable to return to today's game.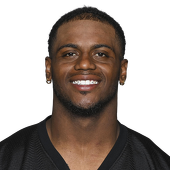 Steelers' DE Larry Ogunjobi is heading back to the locker room. Even with DeMarvin Leal playing well, that would be a fairly significant loss.
Your friendly weekly reminder that Mason Rudolph is the last quarterback to lead the Steelers to a touchdown in the first quarter. And that was Week 10 last year vs. Lions.
As Mike Tomlin said this week, Mitch Trubisky is out at midfield for the coin toss. Steelers win the coin toss and defer.
Emotions boiled over in a frustrated Steelers locker room after the game Sunday, as Arthur Maulet could be heard challenging his teammates on their attitudes on the sidelines. From: @rayfitt1 ⬇️ post-gazette.com/sports/steeler…
Steven Sims has an eye injury and his return is questionable, which is why James Pierre was handling return duties with Gunner Olszewski inactive.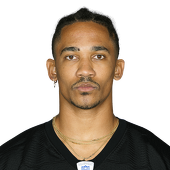 Here is the full rundown of inactives for the Pittsburgh Steelers and Buffalo Bills as they square off in this Week Five matchup. The Steelers will be minus two starters in the defensive secondary with cornerback Ahkello Witherspoon missing his second straight game and safety Terrell Edmunds in the concussion protocol.

Sign up for the Steelers Wire email newsletter to get our top stories in your inbox every morning

Please re-enter your email address
Josh Allen in the first half today: - 348 passing yards - 4 passing TD - 22 rushing yards - 30.12 fantasy points
Devin Singletary with a 23-yard run. Buffalo gets another 15 yards on a personal foul by the Steelers. Allen throws to Diggs on the following play and it's a TD.
Bills won 38-3 without these players: Tre'Davious White Jordan Poyer Tremaine Edmunds Dawson Knox Micah Hyde Christian Benford
Stefon Diggs said his hop, skip and a jump was from having so much fun playing because Josh Allen is his quarterback @WGRZ pic.twitter.com/UXwUysOgZj
Wide receiver Khalil Shakir and running back James Cook each logged their first NFL touchdowns in the Bills' 38-3 shellacking of the Pittsburgh Steelers at Highmark Stadium. buffalonews.com/sports/bills/b…
Allen throws incomplete on 3rd down to Diggs. Tyler Bass' 35-yard FG is good. Bills miss out on a TD, but get points. #Bills 10-#Steelers 3
I have not yet seen Bills WR Isaiah McKenzie on the field for warmups. He's usually out here by now.
Love this from Isaiah Hodgins about his 1st NFL catch: "I was so excited because there was so much work behind it that people don't see. You might see a regular catch, but there was 3 years worth of work. Finally being healthy and being out there playing, it means everything."
Zack Moss gets the Bills out the danger zone with a 7-yard run to set up 2nd and 4.
The Mafia loving Damar Hamlin. I've received 3 DMs talking about his play in this game. He's been outstanding. Another potential Day 3 gem for Brandon Beane.
8. Dane Jackson has looked good every game he's played so far. I think you have to stick with him at this point, or do a split-starter situation with Elam like they've done in the past. But this is all premature until White gets the go-ahead. Things can change quickly. twitter.com/MarcAnthonyN9/…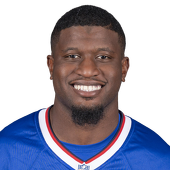 Quintin Morris just made an insane diving catch over the middle. He converted to tight end from wide receiver and he looked like one on that play. Wow!
Injury Update: DT Jordan Phillips is questionable to return (hamstring).
Pickett and the Steelers were picking on Kaiir Elam the entire first half. Now Elam picks Pickett!!! #Bills ball!
Tyrel Dodson officially starting in place of Tremaine Edmunds.
Taron Johnson after going off under his own power was replaced at nickel corner by Siran Neal. #Bills
Pickett takes exception at Shaq Lawson diving at his knee. A scrum ensues. Flags come out. Big discussion. A.J. Epenesa tossed for making contact with an official. Pickett penalized, but for the push.

Saw some defensive linemen hugging DL coach Eric Washington as he came onto the field today. Sean McDermott awarded him a game ball after his father passed away this past week. twitter.com/BuffaloBills/s…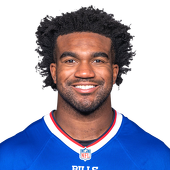 Bills LB Tyrel Dodson was announced as a starter
RB Taiwan Jones is on the field to return the opening kickoff, and it could not have gone worse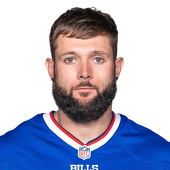 Also WR Tanner Gentry was not warming up with the usual practice squad crew, which could be an indication he'll be active in place of McKenzie.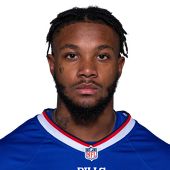 The Buffalo Bills will not have rookie cornerback Christian Benford in the lineup against the Pittsburgh Steelers in Week 5.

Benford had hand surgery and is still healing up. The team ruled him out on Friday.

While going under the knife makes it sound like Benford could be out for awhile, the case was made that he could return as soon as next week.

According to Bills blogger and physical therapist known as "Banged Up Bills" on Twitter, there's a chance that Benford's injury could be dealt with. Upon seeing the injured hand, the suggestion made was having Benford's hand wrapped up in a club so it's protected