| | | | | | |
| --- | --- | --- | --- | --- | --- |
| LV | 7 | 6 | 3 | 0 | 16 |
| NYG | 7 | 3 | 7 | 6 | 23 |
Odds Across Sportsbooks
| | LV | NYG | |
| --- | --- | --- | --- |
| Consensus | | | |
| DraftKings | | | |
| FanDuel | | | |
| SugarHousePA | | | |
| SugarHouseNJ | | | |
| Parx | | | |
| 888SportNJ | | | |
| RiversCasinoPA | | | |
| Caesars | | | |
| PointsBet | | | |
| BetMGM | | | |
| Unibet | | | |
Green dot denotes best odds.
| | LV | NYG | |
| --- | --- | --- | --- |
| Consensus | | | |
| DraftKings | | | |
| FanDuel | | | |
| SugarHousePA | | | |
| SugarHouseNJ | | | |
| Parx | | | |
| 888SportNJ | | | |
| RiversCasinoPA | | | |
| Caesars | | | |
| PointsBet | | | |
| BetMGM | | | |
| Unibet | | | |
Green dot denotes best odds.
Game Charts
LV0%
NYG100%
Game News

#Raiders practice squad legend Marcell Ateman will get his first game action since 2019 & Dillon Stoner is set to make his NFL debut. With Bryan Edwards, Zay Jones & Hunter Renfrow being the only other active receivers, there's a good chance they'll see the field on offense.
Wow. The usually-reliable Daniel Carlson missed a 25-yard field goal and the #Raiders still trail 20-16. The red zone offense has just been brutal today. I probably would've gone for it on 4th-and-3, but I get why Rich Bisaccia didn't.
A little overshadowed by the takeaways, but Logan Ryan's open field tackle on Josh Jacobs that held Raiders to what became a missed 25y FGA was a huge play. Kept them out of end zone and changed the calculus for the rest of the game.
Carr threw it out of the back of the end zone on 3rd-and-3 while targeting Darren Waller. The tight end didn't have much separation, but he wasn't given a chance there. The #Raiders settled for yet another field goal and trail 17-16. Red zone offense has struggled today.
The #Raiders have made the following players inactive: CB Amik Robertson, RB Peyton Barber, DE Malcolm Koonce, OT Jackson Barton & DT Damion Square. They're all healthy scratches. Square and Darius Philon have been in an ongoing battle to be the 4th DT. Philon gets the nod today.

After a pair of lawsuits and a video in which he threatens to kill an unspecified person, Raiders CB Damon Arnette, a first-round pick in 2020, becomes the latest member of the organization to land in hot water. wp.me/pbBqYq-c5Cb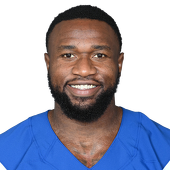 Yannick Ngakoue is the Raiders' best free agency signing since … Kelechi Osemele?
#Raiders had Ngakoue act as a 3-4 outside linebacker with the freedom to move around on 3rd-and-6. He wound up lining up on the same side as Maxx Crosby and helped pressure Jones to force an incompletion. Don't think I've seen Las Vegas use that wrinkle before.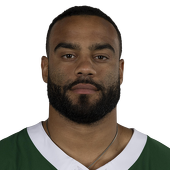 Solomon Thomas forces Jones to get rid of it. FG makes it 20-16 Giants.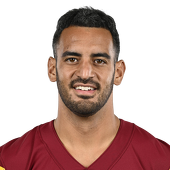 Marcus Mariota replaced Carr at quarterback on 4th-and-1 and kept it on a bootleg to convert the first down. #Raiders keep their drive going through their backup QB.
Keisean Nixon (ankle) is QUESTIONABLE to return. Nick Kwiatkoski (ankle) is QUESTIONABLE to return.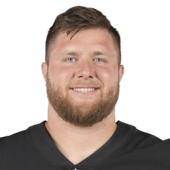 Raiders most reliable OL Kolton Miller gets beat for a sack on Carr's blindside. Tough to win a game when you turn the ball over and don't capitalize in the red zone.
Nate Hobbs has had a couple costly penalties today
Again, McKinney read Carr perfectly. Bradberry in coverage on Zay Jones, McKinney closed the gap, toe tap, and a turnover with 5:12 left. And the Giants don't have a true running back right now. It's Eli Penny, their fullback. twitter.com/art_stapleton/…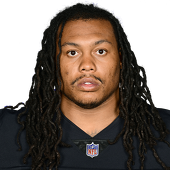 Darius Philon taken by cart to the @Raiders locker room.
The New York Giants (2-6) and Las Vegas Raiders (5-2) square off on Sunday afternoon at MetLife Stadium in East Rutherford, New Jersey in Week 9.

Both teams have officially announced their inactives for the game. Below is a full list:

For the Giants, Devontae Booker will again start in place of Saquon Barkley and promises to receive a significant amount of touches. Meanwhile, Kenny Golladay will return as WR1 and Kadarius Toney (likely) as WR2.

Sign up for the Giants Wire email newsletter to get our top stories in your inbox every mornin
Giants expect Kenny Golladay to play today against the Raiders, per source. I'm told he's considered good to go barring any unforeseen setbacks this morning. So Golladay and Kadarius Toney in for Daniel Jones and Giants.
New York Giants running back Devontae Booker is facing his second "revenge" game of the season on Sunday as the Giants host the team Booker played for last season, the Las Vegas Raiders, at MetLife Stadium.

The first 'revenge' opportunity for Booker came in Week 1 when the team that drafted him in the fourth round back in 2018, the Denver Broncos, came to MetLife to open up the regular season against Big Blue.

Booker rushed four times for seven yards and had a six-yard reception in the Giants' 27-13 loss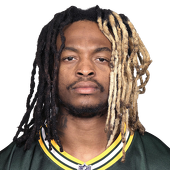 #NYG go into the bye week off a big 23-16 win over the Raiders. Thanks to Daniel Jones for stopping for a few ???. pic.twitter.com/WosI5qydxp

A rare deep shot to Evan Engram. He jumps over Johnathan Abrams' head for a 30-yard TD. Great catch!
Graham Gano extends the Giants' lead with his third FG. Giants 23, Raiders 16 3:21, 4th QTR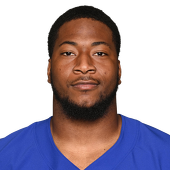 Quincy Roche off the edge. For the win. Maybe the Giants found something there.

Keion Crossen targeted the punter at the end of that run. Dirty and unnecessary. Crossen saw the punter laying on the field and went back out to check on him. Joe Judge ripped him off the field. Crossen gets a personal foul. Lucky no ejection.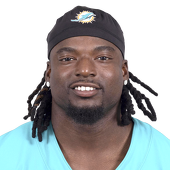 Cheap shot by Giants DB Keion Crossen on #Raiders punter A.J. Cole...flags fly.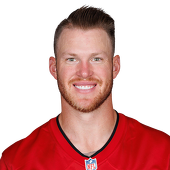 Kyle Rudolph led the Giants with 5 targets today and no one else had more than 3.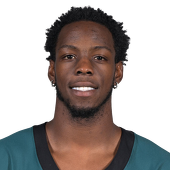 Flea flicker to Higgins. Blast from the past. That is the play Bengals hit John Ross for a touchdown at Seattle in the 2019 opener, Zac Taylor's first game.
James Bradberry says he got beat on Xavier McKinney's second INT. "Zay saved my life." Was a great play. Tremendous range.
John Ross' pregame workout is finished. Looked fine to me. Different feeling than one with Sterling Shepard two weeks ago when it was clear he was laboring by the end of the workout. I think Ross will be active. He actually ran off at 1/2 speed. Wonder if he'll throw with DJ now twitter.com/art_stapleton/…
The Giants four rushers on the game-winning strip/sack by Quincy Roche: Leonard Williams, Roche, Reggie Ragland and Trent Harris. DC Patrick Graham must be a borderline genius. #Giants
INJURY UPDATE: TE Kaden Smith will not return. He is still being evaluated for a concussion.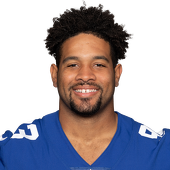 Trying this again: Ximines has not produced all season. He's inactive today with P-squad elevation Trent Harris and rookie Elerson Smith, who was activated from IR yesterday, joining Azeez Ohulari and Quincy Roche on the edge twitter.com/dduggan21/stat…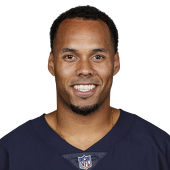 0 targets for Toney (they did get him the ball twice on gimmick plays). Seeing a lot more of Collin Johnson than I'd expect. Presumably a pitch count for Golladay in his return from a three-game absence.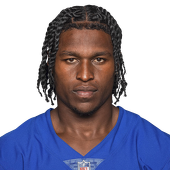 McKinney wound up covering Renfrow in man coverage because Darnay Holmes blitzed. Patrick Graham is getting his touch back.

Booker is vaccinated but is wearing a mask because he was a close contact of RB coach Burton Burns and RB Gary Brightwell. If Booker had been unvaccinated, he wouldn't have been able to play today. Instead, he had 122 yards in a Giants win.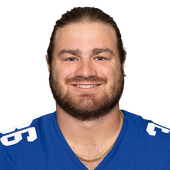 Booker headed to the locker room. Fullback Eli Penny will take over. Fullback Cullen Gillaspia, who is almost exclusively a special teamer, is the only other active back.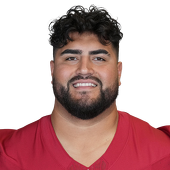 Will Hernandez with some big blocks as the Giants now grounding out some yardage. Nice to see.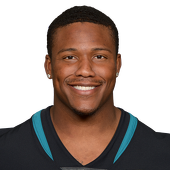 Pharoh Cooper is back deep to return the kick for Giants.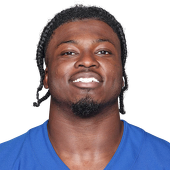 Nice play by Azeez Ojulari to trip up Jacobs on the screen pass.