| | | | | | |
| --- | --- | --- | --- | --- | --- |
| WAS | 0 | 7 | 3 | 0 | 10 |
| DAL | 3 | 9 | 3 | 10 | 25 |
Odds Across Sportsbooks
| | WAS | DAL | |
| --- | --- | --- | --- |
| Consensus | | | |
| DraftKings | | | |
| FanDuel | | | |
| SugarHousePA | | | |
| SugarHouseNJ | | | |
| Parx | | | |
| RiversCasinoPA | | | |
| Caesars | | | |
| WynnBet | | | |
| PointsBet | | | |
| BetMGM | | | |
| Unibet | | | |
| Barstool | | | |
| SportsIllustrated | | | |
| Fubo | | | |
Green dot denotes best odds.
| | WAS | DAL | |
| --- | --- | --- | --- |
| Consensus | | | |
| DraftKings | | | |
| FanDuel | | | |
| SugarHousePA | | | |
| SugarHouseNJ | | | |
| Parx | | | |
| RiversCasinoPA | | | |
| Caesars | | | |
| WynnBet | | | |
| PointsBet | | | |
| BetMGM | | | |
| Unibet | | | |
| Barstool | | | |
| SportsIllustrated | | | |
| Fubo | | | |
Green dot denotes best odds.
Game Charts
WAS0%
DAL100%
Passing
FP
ATT
CMP
YDS
YPC
TD
INT
LONG
SACK
RATE

7.3
42
25
170
6.8
1
2
31
2
56.65
Rushing
FP
ATT
YDS
YPC
LONG
TD
FUM

9.3
13
49
3.8
11
0
0

8.6
8
40
5
33
0
0

7.3
1
5
5
5
0
0

4.8
5
48
9.6
23
0
0
Receiving
FP
TAR
REC
YDS
YPR
LONG
TD
FUM

13.3
4
3
43
14.3
31
1
0

9.3
3
3
14
4.7
11
0
0

8.6
4
3
16
5.3
9
0
0

7.8
7
4
38
9.5
15
0
0

6.9
6
5
19
3.8
6
0
0

5.9
6
4
19
4.8
7
0
0

3.5
6
2
15
7.5
9
0
0

1.6
4
1
6
6
6
0
0
Kicking
FP
FGA
FGM
PCT
LONG
XP

Joey Slye

4
1
1
100
45

1

/

1

Team Defense
FP
PA
TD
SACK
FR
INT
YDS

WAS

1
25
0
1
0
0
279
Passing
FP
ATT
CMP
YDS
YPC
TD
INT
LONG
SACK
RATE

17.62
27
15
223
14.9
2
0
45
1
107.48
Rushing
FP
ATT
YDS
YPC
LONG
TD
FUM

17.62
2
7
3.5
6
0
0

10.1
19
49
2.6
7
0
0

1.8
8
6
0.8
9
0
0
Receiving
FP
TAR
REC
YDS
YPR
LONG
TD
FUM

21.7
8
6
97
16.2
30
1
0

10.4
3
2
24
12
15
1
0

10.1
2
2
32
16
31
0
0

9.1
6
3
61
20.3
45
0
0

1.8
3
1
2
2
2
0
0

1.7
1
1
7
7
7
0
0

0
3
0
0
0
0
0
0
Kicking
FP
FGA
FGM
PCT
LONG
XP

Brett Maher

15
4
4
100
53

1

/

2

Team Defense
FP
PA
TD
SACK
FR
INT
YDS

DAL

10
10
0
2
0
2
297
Game News
Carson Wentz stared Curtis Samuel down the entire play. Then threw to him and threw an interception.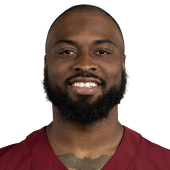 The Washington Commanders were struggling offensively in the first half against the Dallas Cowboys in Week 4. The running game was working, but in each Washington drive, a penalty killed any positive momentum.

Finally, on Washington's fourth drive of the day, the Commanders finished with a touchdown as quarterback Carson Wentz found rookie wide receiver Jahan Dotson for a 10-yard touchdown pass to put Washington ahead, 7-6.

The touchdown capped off a seven-play, 65-yard drive that last over 3 minutes and 35 seconds. The big play for Washington was a 33-yard run by J.D. McKissic to put the Commanders in the red zone for the first time in the game

The #Commanders are expected to clear and activate rookie RB Brian Robinson early this week, a remarkable recovery from two gunshot wounds. My story on what's next for the starting RB: nfl.com/news/commander…
Commanders' WR Jahan Dotson has a hamstring injury and is questionable to return today.
Coin toss. Logan Thomas called heads. Logan Thomas made a good call. Commanders win, defer to the 2H. Time to football.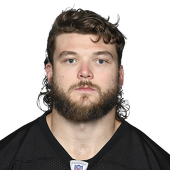 Dallas starts off the game with a field goal, capping off a six-play, 40-yard drive. Cole Holcomb had a great open field tackle on Pollard on third down to force the kicking unit out.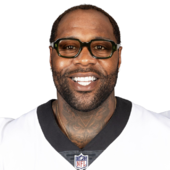 Commanders talked this week about avoiding those 2nd/3rd and long scenarios. Did a nice job initially, picking up a pair of first downs. Then: * 3-yard run * False start penalty on Trai Turner * Wentz sacked * Wentz pressured on 3rd and 21 * Punt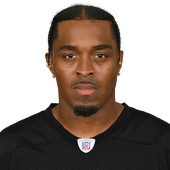 Another secondary miscommunication/ coverage bust. This time William Jackson and Kam Curl in the area. The #Commanders talk about fixing this issue a lot.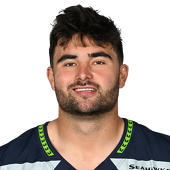 Washington's inactives: QB Sam Howell, CB Tariq Castro-Fields, G Chris Paul, TE Cole Turner and DT Daniel Wise. Wise is the only somewhat surprise but he's coming off a mild high ankle sprain. Still, Washington is in relatively good health as it faces Dallas.
Not often you see William Jackson and Kendall Fuller ending up on the same receiver.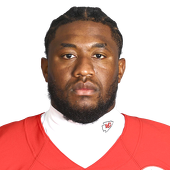 #Commanders have allowed only 135 rushing yards on 58 attempts over last 2 weeks. Sensational job (2.3 yds per carry), and that's despite losing their 3rd and 4th DTs - Phidarian Mathis and Daniel Wise - to injury. They've had 99 problems but run stuffing hasn't been one.
Jonathan Allen on the penalties: "If I'm being honest, they felt very one-sided. But that's not the reason we lost."
Joey Slye's first official attempt comes in the third quarter of Week 4. He made it. 15-10, Cowboys.
one note: Saahdiq Charles has been in at RG this series

On the second-9 run, Jamin Davis did a nice job shedding the block of the G to make the play. Holcomb with a key stop in the open field on Pollard a down later.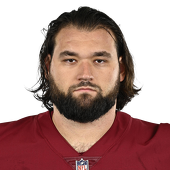 OT Sam Cosmi said: "The ship hasn't sunk." Players maintain the issues are fixable; haven't lost confidence....
Trevon Diggs playing really good ball this year! Whole lotta experts on CB play have been pretty quiet when it comes to 7's play so far this season 🤔
The Dallas Cowboys offense could get a boost for Sunday's game against the Washington Commanders. Ian Rapoport of the NFL Network reported Saturday that tight end Dalton Schultz is expected to play Sunday against Washington.

Schultz, 26, was listed as questionable with a PCL injury. He missed the Week 3 win over the New York Giants. Schultz caught 78 passes and eight touchdowns last season, and Dallas placed the franchise tag on him in the offseason.

#Cowboys TE Dalton Schultz, who is recovering from a PCL injury and is listed as questionable, is expected to play Sunday for Dallas, source said
Cowboys QB Cooper Rush on the Dallas defense: "They're the reason we're winning. It's plain and simple." pic.twitter.com/ilMBImr6F8
Brett Maher gives the Cowboys a 3-0 lead with a 53-yard FG. He's now 4-of-5 from 50-plus this season. Big play: Ezekiel Elliott 31-yard gain on checkdown. Michael Gallup was in on four of the offense's six plays
Tony Pollard is so much scarier than Zeke. It's amazing the Cowboys divvy up the carries the way they do.
Cowboys WR Michael Gallup will be making his return today. First game since injuring his left knee on Jan. 2 pic.twitter.com/d9yXjYDRNZ
Cowboys' expected wide receivers today vs. Commanders: CeeDee Lamb, Noah Brown, Michael Gallup (limited snap count), KaVontae Turpin and Simi Fehoko. Gallup to make season debut after ACL and MCL tears on Jan. 2. pic.twitter.com/wI9REP6pYH
Cowboys' QB Dak Prescott, who had the stitches removed from his surgically repaired thumb and began throwing a football this past week, is eyeing next Sunday's game against the Rams for a possible return, per sources. nam04.safelinks.protection.outlook.com/?url=https%3A%…
Mike McCarthy started Brett Maher in fantasy, I'm sure of it.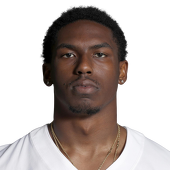 Literally minutes before kickoff, rookie CB DaRon Bland was thrust into a bigger role than planned. See how he stepped up. #Notebook | #WASvsDAL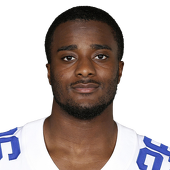 Cowboys rookie CB DaRon Bland was impressive throughout training camp and the preseason. He gets the start today in place of Jourdan Lewis. Gets first career INT
Cowboys WR Noah Brown (neck) is questionable to return, team says. Two minutes remain in game.
I know Gibson got some yardage, but good lord Micah Parsons' ability to commit to rush the passer, then re-direct & tackle a RB. It's unreal.

There have been very few. @Iamxavienhoward, @MR_INT, @marcuspeters but that boy is making it look easy! I think i saw @DezBryant predict one today. Dan Quinn knows how to call a defense and put his CBs in a winning position. You love to see it! twitter.com/emmanuelacho/s…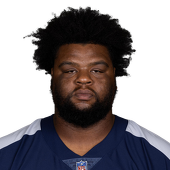 Cowboys NT Quinton Bohanna exited today's win over Commanders with a shoulder injury. He is believed to have suffered a minor sprain and won't miss extensive time, person familiar with situation said. Good news for a defense that is rolling.
Cowboys DE DeMarcus Lawrence on Dallas' defensive takeaways: "There are a lot more coming. It's still early. Give us time."
Cowboys rookie WR Jalen Tolbert is working out with the early group. Has been an indication in the past that he probably won't be active today after making his Cowboys debut last week

Cowboys have won three straight since Week 1 loss. Jerry Jones likened coach Mike McCarthy to boxer after first-round punch to chin. "Give him his due. He has managed to right the ship, steady it, and then progressively get this team in shape to play without Dak" Prescott.
We already knew C.J. Goodwin was amazing on punt return. Uh, Kelvin Joseph joining the conversation?
Cowboys rookie WR KaVontae Turpin needs to get away from football a bit better there when not returning punts that sail behind him. He covered head rather than sprinting out of area. Easy correction for player who leads NFL with 16.3-yard punt return average.
I don't think Donovan Wilson committed a foul there, but I am kinda surprised the refs didn't flag him, because they love flagging stuff like that. Wilson definitely one of the stars of the young season. Fun to think what the secondary can look like when Jayron Kearse is back.
Cowboys punter Bryan Anger with a rare gaffe. A 22-yard punt. Washington ball at Cowboys' 30.
Cowboys DE Dante Fowler drew a holding and recorded a 1-yard tackle for loss on that series. Quietly been a very solid free-agency addition.
Jason Peters will get the reps now at LG for the Cowboys' third offensive drive of the day.

An underrated part of that last possession was Mike McCarthy accepting a holding penalty to push Washington back to second and 21 instead of third and 11. Washington ended up facing third and 27.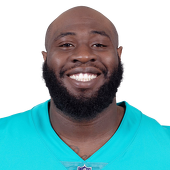 Cowboys DT Neville Gallimore comes free in A-gap for 9-yard loss. His first sack of season.
Cowboys have to be better against the run in second half, Washington already at 101 yards on only 14 carries. One of the best things Dallas did in the first half was not commit penalties. Just the one questionable false start on Tyler Biadasz. Washington: 4 penalties, 32 yards.
First chance all season to evaluate the Cowboys' kickoff coverage. Early impression: pretty good. TE Peyton Hendershot records solo tackle at 18-yard line on team's first non-touchback of year.

INJURY UPDATE: Brandon Smith with a hand injury, return is questionable

In his sophomore season, Cowboys defensive tackle Quinton Bohanna has found his place on a loaded defensive line. Known for his run-stopping, he beat out Carlos Watkins and others for a roster spot and has been a block-eater for Dallas through three games.

Bohanna was chasing down a run in the fourth quarter against Washington when he took an awkward fall, injuring his left shoulder on the play. He stayed on the ground after the fall and was taken immediately to the locker room once he reached his feet.

Cowboys DT Quinton Bohanna is down. Medical staff looking at his left shoulder. He's going to the locker roo
Scoring Summary
| Team | QTR | TIME | SCORING PLAY | | |
| --- | --- | --- | --- | --- | --- |
| DAL | 1ST | 11:39 | Brett Maher kicked a 53-yard field goal | 0 | 3 |
| DAL | 2ND | 15:00 | Brett Maher kicked a 45-yard field goal | 0 | 6 |
| WAS | 2ND | 7:11 | Carson Wentz passed to Jahan Dotson to the right for 10 yard touchdown | 7 | 6 |
| DAL | 2ND | 1:10 | Cooper Rush passed to Michael Gallup to the right for 9 yard touchdown | 7 | 12 |
| DAL | 3RD | 5:00 | Brett Maher kicked a 28-yard field goal | 7 | 15 |
| WAS | 3RD | 1:31 | Joey Slye kicked a 45-yard field goal | 10 | 15 |
| DAL | 4TH | 15:00 | Cooper Rush passed to CeeDee Lamb down the middle for 30 yard touchdown | 10 | 22 |
| DAL | 4TH | 3:54 | Brett Maher kicked a 29-yard field goal | 10 | 25 |
Full Play-by-Play
Injury Report
| Name | Pos | Injuries | Status |
| --- | --- | --- | --- |
| Tariq Castro-Fields | CB | Knee | OUT |
| Nolan Laufenberg | G | Undisclosed | OUT |
| Milo Eifler | LB | Hamstring | OUT |
| Shaka Toney | DE | Calf | OUT |
| Jahan Dotson | WR | Hamstring | OUT |
| Phidarian Mathis | DT | Torn Meniscus | OUT |
| Curtis Hodges | TE | Thigh | OUT |
| Chase Roullier | C | Knee | OUT |
| Wes Schweitzer | G | Concussion | OUT |
| J.D. McKissic | RB | Neck | OUT |
| Carson Wentz | QB | Finger | OUT |
| David Mayo | LB | Hamstring | OUT |
| Chase Young | DE | Knee (acl) | QUES |
| Cole Holcomb | LB | Foot | OUT |
| Name | Pos | Injuries | Status |
| --- | --- | --- | --- |
| Jason Peters | OT | Chest | OUT |
| Tyron Smith | OT | Knee | OUT |
| Jake McQuaide | LS | Triceps | OUT |
| James Washington | WR | Foot | OUT |
| Tarell Basham | DE | Thigh | OUT |
| Devante Bond | LB | Knee | OUT |
| Dak Prescott | QB | Thumb | OUT |
| Quinton Bohanna | DT | Shoulder | OUT |
| Ian Bunting | TE | Neck | OUT |
| Damone Clark | LB | Neck | QUES |