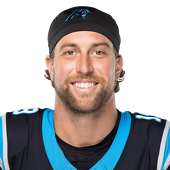 FANTASY ANALYSIS

NEXT
|
PREV

Posted 2 days ago. via footballguys
Minnesota Vikings WR Adam Thielen racked up nine receptions for 97 yards on 13 targets in Week 6 against the Green Bay Packers.
LOCAL NEWSPAPER

NEXT
|
PREV

Posted 8 days ago. via Minneapolis Star-Tribune
Receiver Adam Thielen on Sam Bradford, the defense 'bailing us out' and the groove the Vikings offense found with Case Keenum in Monday night's 20-17 win over the Bears.
BLOG / COLUMNIST

NEXT
|
PREV

Posted 14 days ago. via Roto Arcade
My name is Matt Kelley. I am a Jerick McKinnon Truther.

What is a Truther? Most fantasy analysts harbor an irrational conviction for one player who has yet to break out despite three or more years in the NFL. Last year, a handful of Adam Thielen Truthers were rewarded with a heartwarming, 26-year old breakout story. Unfortunately, most Truthers eventually concede defeat, slowly remove their favorite irrelevant players jersey, and slink away into the hot take void. The wounded fantasy analyst then turns his or her attention to another fringe NFL player. The new/old player inevitably slides into the bottom rung of the delusional fantasy analysts preseason sleepers lists, inspiring hollow rhetoric to rationalize away player shortcomings and exaggerate ability. Rinse. Repeat
VIDEOS

NEXT
|
PREV

RELATED NEWS

NEXT
|
PREV

Posted 3 hrs ago. via rotoworld.com
Stefon Diggs (groin) remained sidelined at Wednesday's practice. Diggs didn't practice at all last week before being inactive and is off on the wrong foot for Week 7. [...]
Add or Drop Adam Thielen?
Top
The current trend indicates that there has been no movement in terms of ADDS or DROPS for Thielen. In the past week his own percentage has hardly any movement . Meanwhile his start percentage has increased by 6.07% .
In the past 30 days, the highest own percentage for Thielen is 99% and his lowest is 99%. In terms of start percentages, his highest start percentage is 74.52% and lowest is 33.27%.
Adam Thielen Injury News
Top
Adam Thielen Fantasy Scoring
Top
RECEIVING
WK
OPP
TARGET
REC
YD
TD
Pts
Diff.
6
GB
13
9
97
0
10
12
5
@CHI
8
5
34
0
5
19
4
DET
8
5
59
0
4
16
3
TB
8
5
98
0
10
20
2
@PIT
6
5
44
0
2
24
1
NO
10
9
157
0
16
5
53
38
489
0
46
Adam Thielen Fantasy Graph
Top
Fantasy Chart Loading...