| | | | | | |
| --- | --- | --- | --- | --- | --- |
| NYG | 3 | 7 | 7 | 6 | 23 |
| NE | 7 | 0 | 7 | 7 | 21 |
Passing
FP
ATT
CMP
YDS
YPC
TD
INT
LONG
SACK
RATE

Tyrod Taylor

9.36
21
13
129
9.9
1
0
26
0
95.14

Daniel Jones

3.36
10
6
69
11.5
0
0
17
1
80.83

Davis Webb

2.04
16
8
51
6.4
0
0
15
0
57.03
Rushing
FP
ATT
YDS
YPC
LONG
TD
FUM

Antonio Williams

13
9
61
6.8
19
1
0

Jashaun Corbin

10.1
6
23
3.8
5
0
0

Tyrod Taylor

9.36
1
2
2
2
0
0

Gary Brightwell

7.9
7
40
5.7
16
0
0

Daniel Jones

3.36
1
6
6
6
0
0

Saquon Barkley

3.1
4
13
3.2
5
0
0

Darius Slayton

2.9
1
2
2
2
0
0

Sandro Platzgummer

2.1
3
21
7
15
0
0

Robert Foster

0.9
1
9
9
9
0
0
Receiving
FP
TAR
REC
YDS
YPR
LONG
TD
FUM

Richie James

13.4
5
3
44
14.7
26
1
0

Collin Johnson

13.2
8
7
82
11.7
17
0
1

Antonio Williams

13
1
1
-1
-1
-1
0
0

Jashaun Corbin

10.1
6
5
28
5.6
10
0
0

Gary Brightwell

7.9
3
2
19
9.5
11
0
0

Alex Bachman

3.7
2
2
17
8.5
10
0
0

Saquon Barkley

3.1
1
1
8
8
8
0
0

Darius Slayton

2.9
2
1
17
17
17
0
0

Austin Allen

2.5
1
1
15
15
15
0
0

Keelan Doss

1.6
5
1
6
6
6
0
0

Kenny Golladay

1.6
3
1
6
6
6
0
0

Daniel Bellinger

1.5
1
1
5
5
5
0
0

Chris Myarick

1.3
1
1
3
3
3
0
0

Robert Foster

0.9
2
0
0
0
0
0
0

Jeremiah Hall

0
1
0
0
0
0
0
0

Marcus Kemp

0
3
0
0
0
0
0
0
Kicking
FP
FGA
FGM
PCT
LONG
XP

Graham Gano

11
3
3
100
40

2

/

2

Team Defense
FP
PA
TD
SACK
FR
INT
YDS

NYG

3
21
0
1
0
1
308
Passing
FP
ATT
CMP
YDS
YPC
TD
INT
LONG
SACK
RATE

Bailey Zappe

10.4
32
19
205
10.8
1
1
36
1
75.65

Brian Hoyer

6.36
8
5
59
11.8
1
0
33
0
124.48
Rushing
FP
ATT
YDS
YPC
LONG
TD
FUM

Bailey Zappe

10.4
1
2
2
2
0
0

Kevin Harris

7.7
6
9
1.5
5
1
0

J.J. Taylor

3.7
5
16
3.2
5
0
0

Pierre Strong Jr.

3.5
6
25
4.2
9
0
0
Receiving
FP
TAR
REC
YDS
YPR
LONG
TD
FUM

Lil'Jordan Humphrey

18.2
8
6
62
10.3
20
1
0

Kristian Wilkerson

17.9
12
8
99
12.4
33
0
0

Tre Nixon

12.1
8
4
81
20.2
36
0
0

Tyquan Thornton

8.9
2
2
9
4.5
7
1
0

Kevin Harris

7.7
2
1
-2
-2
-2
0
0

J.J. Taylor

3.7
1
1
11
11
11
0
0

Pierre Strong Jr.

3.5
1
1
0
0
0
0
0

Matt Sokol

1.4
1
1
4
4
4
0
0

Josh Hammond

0
4
0
0
0
0
0
0
Kicking
FP
FGA
FGM
PCT
LONG
XP

Tristan Vizcaino

2
0
0
0
0

2

/

2

Nick Folk

1
0
0
0
0

1

/

1

Team Defense
FP
PA
TD
SACK
FR
INT
YDS

NE

3
23
0
1
1
0
418
Game News


Daniel Jones' night is over. He completed 6-of-10 passes for 69 yards. Nice.

WR Kadarius Toney, who appeared to tweak his leg/knee, in Tuesday's practice won't play tonight, per source. Toney and the rest of the injured players were left in New Jersey to rehab.

Giants LG Shane Lemieux is in a walking boot for a left toe injury. Obviously we'll have to see the severity.
Barkley rushed four times for 13 yards and caught his only target for eight yards in Thursday's 23-21 preseason win over the Patriots.
Barkley only played the first series but worked as the focal point of New York's offense, accruing five touches during his brief time in the game. He's likely to see plenty of volume as both a rusher and pass catcher when the games start to count, but the Giants will likely continue to limit Barkley's playing time throughout the preseason. He'll probably see a similar workload when the Bengals come to town Aug. 21 for the next preseason game.
Good opening drive for the Giants. They go 13 plays. Settle for 3 because of a Kenny Golladay drop at the 2-yard line. Daniel Jones 3-of-6 passing for 42 yards and ran for a first on a third down. Overall, lots of positives to take.

Brian Daboll with a tribute to Joe Judge. Send the offense out for fourth and 5, let the shot clock run out, punt.

Future Giants starting QB Tyrod Taylor now in at quarterback.

Rookie CB Cor'Dale Flott ruled out with a groin injury. Nothing about this game makes you feel better about #Giants OL, CB and TE depth.

Kayvon Thibodeaux was responsible for that Patriots' false start

Collin Johnson has been impressive all of camp. Continues into preseason. Two early catches for 30 yards. Seems to have an inside track to a roster spot. #Giants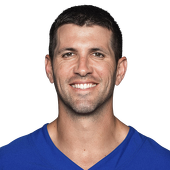 Graham Gano with the game-winner from 24 yards out as time expires: Giants 23, Patriots 21 Been a while since Brian Daboll and Joe Schoen have lost a preseason game

Daboll thought OC Mike Kafka did well communicating throughout the game. "It's our first step." Daboll admitted it felt strange not calling the plays, especially the night before when preparing. "Mike's done a good job with it."

Darrian Beavers looks the part physically. Guys definitely feel it when he hits them.

GM Joe Schoen, on the broadcast, said rookie WR Wan'Dale Robinson has been a pleasant addition to the roster. He has to be smart because of how much they move him around.

Just 90 seconds of @michaelirvin88 singing Evan Neal's praises to anyone that will listen 🗣 "I spent this whole offseason working out with Evan Neal... I have never in my life seen a big man this big move this fast and this hard" 👀👀👀 pic.twitter.com/3UJfWHNtAI

Under the lights, at the highest level of the sport, in an NFL stadium tonight in Foxboro, Roy Mbaeteka will play in the first organized football game of his life. How rookie OL from Nigeria is turning "impossible dream" into #Giants reality northjersey.com/story/sports/n… @northjersey pic.twitter.com/SKylfGRLjt

INJURY UPDATE: OL Jamil Douglas (ankle) has been ruled out.

Davis Webb time. Tyrod Taylor completed 13-of-21 passes for 129 yards and 1 TD.

Dexter Lawrence leads the Giants out of the tunnel and onto the field.

#Giants base defense vs Pats Dexter Lawrence Jalyn Holmes D.J. Davidson Kayvon Thibodeaux Jihad Ward Darrian Beavers Tae Crowder Adoree' Jackson Aaron Robinson Xavier McKinney Julian Love

Patriots RB James White has announced his retirement from the NFL.

Tyquan Thornton fought through a defensive holding penalty as he snapped off his route and catches the TD pass. This route-running from Thornton has shown up quite a bit in practice. Consistent hands, too. More than a speed WR.

QB Mac Jones and most Patriots starters aren't expected to play in tonight's preseason opener, sources tell me and @DanGrazianoESPN. Joint practices against the Panthers next week, then the Raiders the following week.
Damien Harris called James White a "once-in-a-lifetime player." Asked how the Patriots replace White's leadership, he said: "You can't." pic.twitter.com/kxxYxrs6Xf

Patriots rookie jersey numbers (by round): 69: G Cole Strange 11: WR Tyquan Thornton 25: CB Marcus Jones 34: CB Jack Jones 35: RB Pierre Strong Jr. 4: QB Bailey Zappe 36: RB Kevin Harris 96: DT Sam Roberts 63: G Chasen Hines 64: OT Andrew Stueber

Patriots rookies will receive more traditional jersey numbers today. This has been a Bill Belichick staple up to the first preseason game, a reminder to them to focus on more important things. Giants at Patriots -- preseason opener -- 7 p.m. ET. #⃣🏈#⃣🏈

I thought Kristian Wilkerson, Mack Wilson, Anfernee Jennings, Tre Nixon and Lil'Jordan Humphrey were solid tonight. Joint practices should be fun next week
Examining New England Patriots running back Rhamondre Stevenson's potential breakout ahead of the 2022 fantasy football season.

That's a 36-yard pass from Bailey Zappe to Tre Nixon. Nice throw.

.@GoRenegades in the house! Robert Kraft hosted the @WFAfootball champs for a pregame trip to the trophy room 🏆 pic.twitter.com/6xCtNTVPbp

Great punch out by Terrance Mitchell. Malcolm Butler recovers the fumble.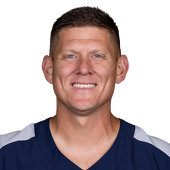 Specialists Jake Bailey, Nick Folk and Joe Cardona are on the cover of the GameDay magazine to be sold at tonight's Patriots-Giants preseason game (7 p.m. ET). pic.twitter.com/AAO2XNr4r4


Of primary importance in a preseason game, the Patriots didn't seem to sustain any season-changing injuries to players. G Bill Murray, OT Yodny Cajuste, OT Justin Herron and CB Joejuan Williams among those who visited the medical tent during the game.

Cole Strange said he's improved "in every way possible" since the start of camp. Said he feels comfortable in the Patriots offense and wasn't surprised by the speed of the game tonight. pic.twitter.com/2cmGaFIga6

Myles Bryant with a nice punt return (30 yards) and the Patriots are pumped on the sideline. Players and coaches seem to really like Bryant.

One source believes Nelson Agholor will wind up being the odd-man out in the #Patriots WR room. A source on a WR-needy team said they wouldn't take on his $9M salary in a trade. Behind the scenes, Agholor has impressed this offseason. It's a complicated situation. twitter.com/dougkyed/statu…

LaBryan Ray continues to show up this summer. Run stuff there for the Alabama product.

Yodny Cajuste now out of the tend and riding a stationary bike. Appears to have avoided serious injury.

David Andrews has been coaching up the o-line with a tablet. Patricia just got over there.

Jack Jones with a nice pass breakup. He's been really competitive this summer.


Interesting to me that we haven't seen rookie Marcus Jones tonight. He's been getting work with the starters inside. Jon Jones has played more outside. He hasn't played tonight, either. Top corner group could end up as Jalen Mills and Jon Jones outside with Marcus Jones inside.

Most of the Patriots' starters won't play tonight, but it looks like Cole Strange will. Top O-line in warmups: LT Yodny Cajuste LG Cole Strange C James Ferentx RG Arlington Hambright RT Justin Herron

It's the second half of a preseason game, but a number of Patriots veterans are still paying close attention. Jalen Mills, Matthew Slater, Jabrill Peppers and Matthew Judon all just argued that Wilkerson was interfered with on that last deep ball.

Giants call tails. Tails never fails. Giants win the toss, and will receive. Matthew Slater represented the Patriots as the lone captain for the toss.

Patriots rookie DL Sam Roberts has shown up a few times in this first half. Had a pressure earlier that led to an Uche sack and another on this drive. Haven't noticed much from him in camp, but this has been a strong debut.

Myles Bryant, who had two nice punt returns tonight, said the last time he returned a punt in a game was 2015, his senior year of high school. Devin McCourty, from two lockers over: "2015?? That was my fifth year in the league." pic.twitter.com/sSEyvnov4T
Scoring Summary
| Team | QTR | TIME | SCORING PLAY | | |
| --- | --- | --- | --- | --- | --- |
| NYG | 1ST | 9:39 | Graham Gano kicked a 25-yard field goal | 3 | 0 |
| NE | 1ST | 0:03 | Brian Hoyer passed to Tyquan Thornton to the right for 2 yard touchdown | 3 | 7 |
| NYG | 2ND | 3:58 | Tyrod Taylor passed to Richie James down the middle for 7 yard touchdown | 10 | 7 |
| NE | 3RD | 11:00 | Kevin Harris rushed up the middle for 3 yard touchdown | 10 | 14 |
| NYG | 3RD | 6:59 | Antonio Williams rushed up the middle for 2 yard touchdown | 17 | 14 |
| NYG | 4TH | 10:26 | Graham Gano kicked a 40-yard field goal | 20 | 14 |
| NE | 4TH | 4:56 | Bailey Zappe passed to Lil'Jordan Humphrey to the right for 20 yard touchdown | 20 | 21 |
| NYG | 4TH | 0:04 | Graham Gano kicked a 24-yard field goal | 23 | 21 |
Full Play-by-Play