| | | | | | |
| --- | --- | --- | --- | --- | --- |
| DET | 10 | 6 | 3 | 0 | 19 |
| LAR | 3 | 14 | 0 | 11 | 28 |
Odds Across Sportsbooks
| | DET | LAR | |
| --- | --- | --- | --- |
| Consensus | | | |
| DraftKings | | | |
| FanDuel | | | |
| SugarHousePA | | | |
| SugarHouseNJ | | | |
| Parx | | | |
| 888SportNJ | | | |
| RiversCasinoPA | | | |
| Caesars | | | |
| PointsBet | | | |
| BetMGM | | | |
| Unibet | | | |
Green dot denotes best odds.
| | DET | LAR | |
| --- | --- | --- | --- |
| Consensus | | | |
| DraftKings | | | |
| FanDuel | | | |
| SugarHousePA | | | |
| SugarHouseNJ | | | |
| Parx | | | |
| 888SportNJ | | | |
| RiversCasinoPA | | | |
| Caesars | | | |
| PointsBet | | | |
| BetMGM | | | |
| Unibet | | | |
Green dot denotes best odds.
Game Charts
DET0%
LAR100%
Game News

not trying to be dramatic but I would run through a brick wall for Dan Campbell right now
Raymond caught six receptions for 115 yards on eight targets against the Rams on Sunday.
Raymond has made some impressive plays over the past few weeks, but Sunday's game might be the best of his career to this point. Quarterback Jared Goff rarely makes it easy and struggled like usual Sunday, completing just 22 of 36 passes for 268 yards (61.1 percent completed, 7.4 yards per attempt), which makes Raymond's box score (75 percent caught, 14.4 yards per target) that much more impressive. Raymond is somewhat overmatched in his current lead wideout role, but his usage seems locked into place as long as Quintez Cephus (collarbone) and Tyrell Williams (concussion) are out. Raymond has a home game against the Eagles in Week 8.
6.4 yards per carry for Jamaal Williams in that first half, too, but only five attempts. Lions are going to need an early stop if they want to keep their run game involved.
Most defenses have double-teamed T.J. Hockenson this season. The Rams just went with zero. Interesting approach, let's see how it works out Cotton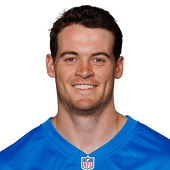 Lions' jerseys spotted in the crowd so far: Stafford (of course), Goff, Calvin Johnson, Barry, Hockenson, Kerryon, Ameer Abdullah, Swift, Louis Delmas, Jack Fox, Muhlbach, Sewell
Not bad by Julian Okwara there in space. Got a hand on it. #DETvsLAR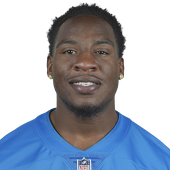 Thought that was excellent coverage from Jerry Jacobs, who has played so much better than I expected him to the last couple weeks.

Lions with 236 yards of offense in the first half and 7.4 yards per play. Mark Sanchez says it's only a matter of time until Anthony Lynn is some place that appreciates him as a play caller.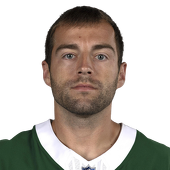 Austin Seibert 37-yard FG is good. Detroit leads 10-0 with 7:28 left in 1st quarter. #DETvsLAR
Amon-Ra St. Brown played 66% of the Lions' snaps today but was not targeted.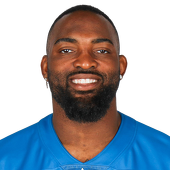 Jared Goff and Michael Brockers were both traded from the Rams to the Lions this offseason, ending fairly lengthy tenures in Los Angeles. They returned to SoFi Stadium for the first time Sunday since those trades were made, and before the Rams took on the Lions, both players were on the field reuniting with their former teammates.

Brockers found Aaron Donald before kickoff, giving him a big hug on the field in Inglewood. The two spent seven seasons together with the Rams, so they built quite the friendship.

.@AaronDonald97 @MichaelBrockers pic.twitter.com/7pSdDhS8l
Trey Flowers is questionable to return with a knee injury. #DETvsLAR

Okwara really showing off his speed and athleticism on that stunt. Nice call by Aaron Glenn. #DETvsLAR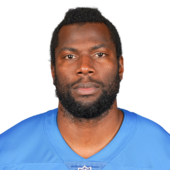 There will be a third tight end on the roster for the Detroit Lions' matchup with the Los Angeles Rams. Brock Wright will be joining T.J. Hockenson and Darren Fells at tight end after he was one of two Lions players elevated from the practice squad to the active roster.

Wright and safety Jalen Elliott were promoted with a standard elevation for the Week 7 visit to Los Angeles. If they are active for the game, it will be the NFL debut for each. Wright is an undrafted rookie tight end, while Elliott is in his second season as an undrafted free agent. Both played collegiately at Notre Dame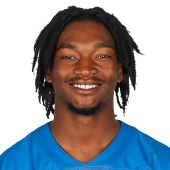 Stafford just picked on AJ Parker's replacement for a huge gain

Sheila Ford Hamp: "Everyone knew this was going to be a hard year. A rebuild, no one wanted to say that exactly, but we all kind of knew it was going to be." freep.com/story/sports/n… via @freep

In the QB news everyone is tracking from Lions-Rams, Tim Boyle just took a few very light throws on the field, brace completely off his injured thumb. Could be gearing up for a return off IR for the second half of the year.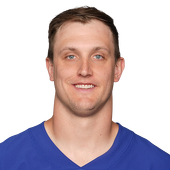 Matt Nelson just begging for a hands to the face penalty on the Rams. Officials did pick up a holding flag, though, so ... call it a draw?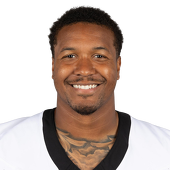 Will Harris gets banged a lot, and deservedly so, he's been bad. But a couple nice plays to choke off L.A.'s first drive, including on third down in the end zone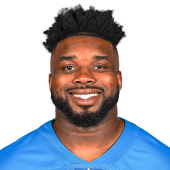 One thing to note today, NFL debut for DE Jashon Cornell. He missed all of his rookie season with Achilles. Suspended first 3 games this year. He's active today for first time.
Woods caught six receptions for 70 yards on six targets against Detroit on Sunday.
Woods was automatic with his targets and played well for his own part, but it still seems safe to say that he's the clear WR2 to Cooper Kupp, who caught 10 receptions for 156 yards and two touchdowns on 13 targets Sunday. Not just Kupp, but Tyler Higbee (eight) and Van Jefferson (seven) out-targeted Woods, who tied with running back Darrell Henderson for fourth on the team. Defenses will try new ways to slow Kupp as long as he produces like this, and perhaps a new opportunity will spring Woods' usage if defenses start playing the Rams differently, but for now the Rams have a well-built machine of an offense and little reason to tinker with it. Woods should in any case project well against the Texans in Week 8.
A diving catch by Tyler Higbee for 28 yards is called back and an originally-declined penalty on DET now accepted; Rams at their 45.
Tracy Walker clobbers Darrell Henderson, Levi Onwuzurike gets into a quick post-whistle shoving match with Rob Havenstein, and then Julian Okwara drops Stafford for a sack. Lions definitely aren't backing down here.
#Rams RB Sony Michel is listed as questionable with a shoulder injury, but coach Sean McVay has said he expects Michel to play today.
The Lions gave everything the Rams had. They pulled off two fake punts, an onside kick in the first quarter and converted four times on third down late in the fourth. But despite the Rams' best effort to lose another embarrassing game to a winless team, just as they did last year against the Jets, they were able to hold on and win – just barely.

Los Angeles managed to beat the Lions 28-19 at SoFi Stadium on Sunday, earning its sixth win of the season. It was secured by Matt Gay's 47-yard field goal with 58 seconds left, surviving a valiant effort from the Lions
Look familiar? This is basically what the Seahawks ran at the goal line in Super Bowl XLIX. Watch what No. 12, Van Jefferson, does to create a clean passing lane. If only … twitter.com/syedschemes/st…

Jalen Ramsey's INT came with the assist from Aaron Donald, who hit Goff on the throw. Ramsey jumped the TE in the end zone.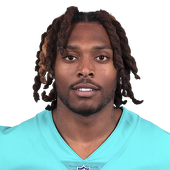 Jalen Ramsey agreed that his game-sealing interception felt a bit more cathartic in the end, because it provided a definitive stop to things. Earlier, and especially in the first half, some big moments on third down had been wiped away by fakes on special teams (my words).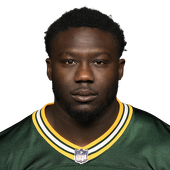 Rookie CB Robert Rochell just experienced his first time running out of the tunnel as an announced starter at SoFi, which had to have been pretty cool.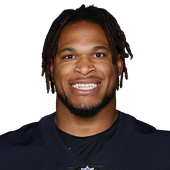 After that fourth down stop, Jalen Ramsey sprinted the length of the field to celebrate with Kenny Young, who had already sprinted away. Ramsey caught up with him and accidentally knocked on him down. Ha. Big stop for Rams after a third special teams snafu.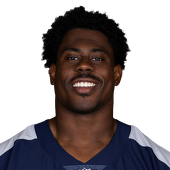 Sebastian Joseph-Day on the collective and consistent pressure up front by the Rams DL (that wasn't necessarily reflective in sacks until later): "Those guys were rushing their asses off today."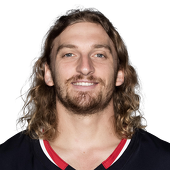 So Ben Skowronek is returning kickoffs for the Rams today as previously mentioned - no Atwell.
I'm not seeing Rochell out there the last couple defensive series', though there has not been any injury announcement. Long Jr. out there on the outside opposite Ramsey, Nick Scott the extra DB in rotation.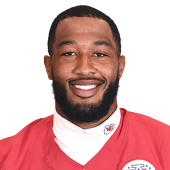 Rams inactives: QB Bryce Perkins, OLB Chris Garrett, OL Tremayne Anchrum, OL Alaric Jackson, TE Brycen Hopkins and DL Bobby Brown. So practice squad TE Kendall Blanton is active over Hopkins... theathletic.com/realtime/GO9oL…

The Rams' injury report was pretty clean this week leading up to their matchup with the Lions, listing only one player with an injury on Friday. Sony Michel was questionable to play with a shoulder injury but he's healthy and active today.

All of the Rams' inactive are healthy scratches, including Bobby Brown III once again. Brycen Hopkins is inactive, too, which is surprising considering the Rams are seeking help with Johnny Mundt out for the year.

Below is the full list of the Rams' inactives for Sunday's game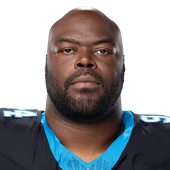 A'Shawn Robinson announced as a starter for the Rams' defense. Revenge game.