| | | | | | |
| --- | --- | --- | --- | --- | --- |
| BUF | 7 | 7 | 7 | 15 | 36 |
| KC | 7 | 7 | 9 | 13 | 42 |
Odds Across Sportsbooks
| | BUF | KC | |
| --- | --- | --- | --- |
| Consensus | | | |
| DraftKings | | | |
| FanDuel | | | |
| SugarHousePA | | | |
| SugarHouseNJ | | | |
| Parx | | | |
| RiversCasinoPA | | | |
| Caesars | | | |
| PointsBet | | | |
| BetMGM | | | |
| Unibet | | | |
| Barstool | | | |
Green dot denotes best odds.
| | BUF | KC | |
| --- | --- | --- | --- |
| Consensus | | | |
| DraftKings | | | |
| FanDuel | | | |
| SugarHousePA | | | |
| SugarHouseNJ | | | |
| Parx | | | |
| RiversCasinoPA | | | |
| Caesars | | | |
| PointsBet | | | |
| BetMGM | | | |
| Unibet | | | |
| Barstool | | | |
Green dot denotes best odds.
Game Charts
BUF0%
KC100%
Player Prop Bets
Week 2 Top Prop Bets Accuracy: 0-0- 0 ( nan% )
Our data-driven projections are compared to prop bet odds from several different sportsbooks to determine the best prop bets in any given matchup or week. Learn more.
Player
Stat
O/U
Proj
Diff
RESULT

No Player Props available.

No Player Props available.

No Player Props available.
Game News
Mahomes stopped celebrating and ran the entire length of the field just to find Josh Allen ❤️💪 @brgridiron (via @NFL) pic.twitter.com/CUTlM7c23w
Bills WR Gabriel Davis just became the first player in NFL History with 4 receiving TD in a playoff game 💪💪💪💪

They all served as Eagles secondary coach at some point between 2003 and 2012: Leslie Frazier Sean McDermott Steve Spagnuolo Todd Bowles John Harbaugh
Isaiah McKenzie went to the bench after the fumble in Week 11. The 1st person who tried to lift him back up was Brian Daboll. "Dabes" ran down to #Bills locker room after McKenzie went nuclear in New England to say: "I love you, and I'm proud of you." bit.ly/3qVv7AI

#BillsMafia, get this! Former fan favorite @Bigphil9797 is out in the lots tailgating in a Star Lotulelei jersey! He's here to support his old mates. One of the coolest things I've seen since joining the beat. He lives in Kansas in offseason. pic.twitter.com/WK09YS9tYy
The NFL division round gets underway this weekend, with the Kansas City Chiefs hosting a familiar foe in the Buffalo Bills on Sunday night.

The primetime match-up will feature plenty of star players on both teams, each with a healthy respect for what the other brings to the table. The names Patrick Mahomes and Josh Allen will naturally draw the most attention for this game, but it's likely the game could be decided by the defenses for each team.

Chiefs linebacker Anthony Hitchens is one of the unit's veterans and was on the field during the Week 5 loss against Buffalo earlier this season. Devin Singletary saw just six carries for 25 yards in that game and played second fiddle to Zack Moss. Singletary has since emerged as a much bigger threat and was the focus of Hitchens' evaluations during Friday's press conference

Brian Daboll and Leslie Frazier are now available for second interviews for the Giants head coaching jobs immediately.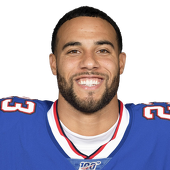 On final 13 seconds, Micah Hyde said he felt like it all happened so fast. They were getting big chunk plays. "We didn't get up and contest the throws they were making."

Nice punt from Matt Haack. The Bills down in at the 2-yard line.
Buffalo Bills tight end Dawson Knox  passed the style test ahead of the AFC divisional round. 

As his team got on their flight to Kansas City to face the Chiefs (12-5), Knox had the best Bills outfit.

The team shared a series of photos of the players at the airport heading toward the plane. Knox wore a Bills (11-6) classic.

While carrying some chicken, Knox had on a pair of Zubaz.

Check out Knox's look here:

A post shared by Everything Buffalo (@everythingbuffalo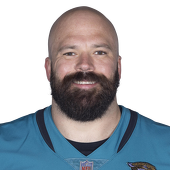 Mitch Morse says the defense should be proud. "You can't put this on one person or one unit. For us you have to put more points on the board."
Bills inactives vs. Chiefs: RB Matt Breida WR Marquez Stevenson TE Tommy Sweeney OT Bobby Hart DT Vernon Butler CB Nick McCloud S Josh Thomas
Cole Beasley clutch as ever on that 3rd down catch and run for a first down.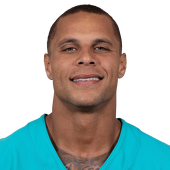 Jordan Poyer says it's obviously not the way the Bills wanted to end season. Says offense did everything and the defense needed to make a stop and they couldn't get one.
Tyler Bass makes the extra point and Kansas City leads, 23-21, with 1:56 left in the third quarter. Drive: One play, 75 yards, 10 seconds. #Bills
I feel like Tremaine Edmunds can be moved with the QB's eyes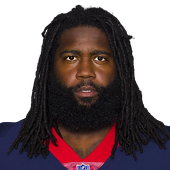 What a terrible job by the defense. Mario Addison needs to tackle Hardman on that play. Butker misses the XP. #Chiefs 23-#Bills 14


Leslie Frazier is going to catch hell for that last KC drive of regulation. I can't bang him for giving up points to KC's offense, but situationally, that can't happen that easily. #BillsMafia #ChiefsKingdom #NFL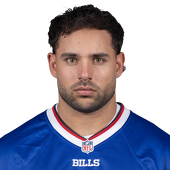 Dane Jackson missed tackle. Matt Milano missed tackle. Bills defense is struggling. Jackson went to try and pop the ball out and missed.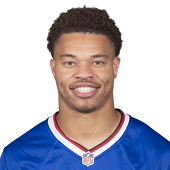 Bills defense with superb coverage on the 1st down play and Mahomes walks into a 1-yard sack by Taron Johnson.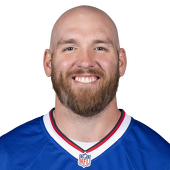 Special teams with a huge play, as Matt Haack's punt is kept out of the end zone and downed by Reid Ferguson at the KC 1-yard line. #Bills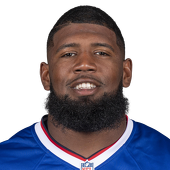 Ed Oliver with a massive TFL. Sets up third and 5 for the Chiefs.

The Buffalo Bills elevated two players up from their practice squad on Saturday ahead of facing the Kansas City Chiefs in the AFC divisional round on Sunday.

Those two were safety Josh Thomas and cornerback Nick McCloud.

Despite being called up from the taxi squad, there's a chance both do not play against the Chiefs (12-5).

Just last week the Bills (11-6) elevated two players from their practice squad in the wild-card round. Both were inactive on game day.

Signs point to that potentially happening again considering Buffalo's injury report this week was very light and the two have not appeared in any games for the Bills this season
What Chiefs' HC Andy Reid told Patrick Mahomes in the final 13 seconds of regulation: "When it's grim, be the grim reaper."
Tyreek Hill seconds after Andy Reid tells him that Travis Kelce's catch was good and the #chiefs did officially win. He's great in this interview. Don't miss it. pic.twitter.com/yevjQAZA9G
Tyreek Hill on Mahomes' game: "This is definitely another step for him to the Hall of Fame.''

Andy Reid on Mahomes: "He made everyone around him better, which he's great at.''

Mecole Hardman Speed on 25-yd rush TD 🔸 @ Handoff: 14.97 mph 🔸 @ Hashmarks: 17.20 mph 🔸 @ LOS: 14.50 mph 🔸 20-yard line: 14.11 mph 🔸 5-yard line: 19.15 mph » The odds of Hardman scoring a TD when he received the handoff? 1.3% #BUFvsKC | #ChiefsKingdom pic.twitter.com/Osrsp6alRj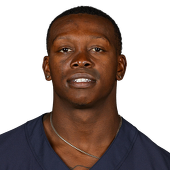 Man, game of inches. Hughes had Mahomes, who was throwing off his back foot, going away from the play, and he finds Byron Pringle for a TD. Chiefs take first lead of the game.
This is why the Chiefs spent a first-round pick on Jerick McKinnon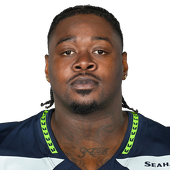 Jarran Reed is out of the medical tent with his helmet and rejoining the defense on the sideline. Looks like KC may have dodged a bullet there.
RB Darrel Williams (toe) and CB Rashad Fenton (back) will NOT be active today for the Chiefs. Still waiting for the full inactive list.
Harrison Butker misses the FG as time expires. KC isn't able to double dip. Wow. Pretty even first half. Chiefs with 199 yards and Bills with 176. KC with 14 first downs and Buffalo with 12. Bills defense has to take it up a notch in 2nd half.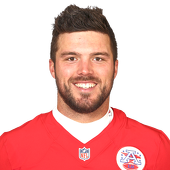 In case you're wondering, Blake Bell got a first down every time this season when he took the snap for a quarterback sneak.
With Tyrann Matthieu out, the Bills need to pick on Daniel Sorensen @WGRZ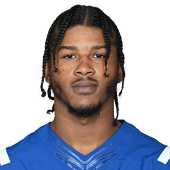 Armani Watts was the deep safety on that last snap.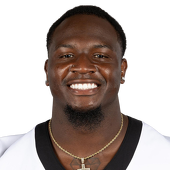 Willie Gay has been waving goodbye to the Bills for the past 2 minutes straight. Players dapping each other up and exchanging hand shakes after that game. Gay just waving at all of them as they walk by.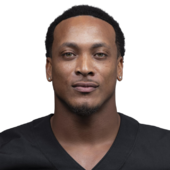 L'Jarius Sneed rubbed Mike Hughes on the touchdown pass. Unfortunate for the Chiefs, who can't hold the Bills to a field goal in the 2-minute drill. The Bills have tied the game, 14-14.
Chiefs rookie LB Nick Bolton with an angry man tackle. My goodness!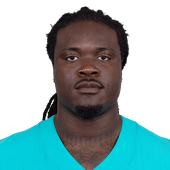 Melvin Ingram wearing 24 at defensive end in the NFL and making plays like a high school player who just got academically eligible in time for the playoffs.