| | | | | | |
| --- | --- | --- | --- | --- | --- |
| CIN | 0 | 10 | 0 | 7 | 17 |
| BAL | 3 | 7 | 3 | 6 | 19 |
Odds Across Sportsbooks
| | CIN | BAL | |
| --- | --- | --- | --- |
| Consensus | | | |
| DraftKings | | | |
| FanDuel | | | |
| SugarHousePA | | | |
| SugarHouseNJ | | | |
| Parx | | | |
| RiversCasinoPA | | | |
| Caesars | | | |
| WynnBet | | | |
| PointsBet | | | |
| BetMGM | | | |
| Unibet | | | |
| Barstool | | | |
| SportsIllustrated | | | |
| Fubo | | | |
Green dot denotes best odds.
| | CIN | BAL | |
| --- | --- | --- | --- |
| Consensus | | | |
| DraftKings | | | |
| FanDuel | | | |
| SugarHousePA | | | |
| SugarHouseNJ | | | |
| Parx | | | |
| RiversCasinoPA | | | |
| Caesars | | | |
| WynnBet | | | |
| PointsBet | | | |
| BetMGM | | | |
| Unibet | | | |
| Barstool | | | |
| SportsIllustrated | | | |
| Fubo | | | |
Green dot denotes best odds.
Game Charts
CIN0%
BAL100%
Game News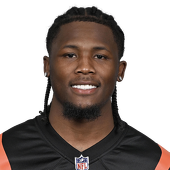 Bengals' Tee Higgins, Hayden Hurst expect to play vs. Ravens tonight. wp.me/pbBqYq-coDB
Evan McPherson opens the second half by kicking the ball out of bounds. He's clearly as digusted by the rest of us for Nelly's "Cruise" inclusion.
Fantasy football players and Cincinnati Bengals fans can rejoice — wide receiver Tee Higgins and tight end Hayden Hurst are both expected to play on "Sunday Night Football" against the Baltimore Ravens.

According to NFL Network's Ian Rapoport, the "questionable" tag both players received won't stop them from suiting up against their AFC North rivals.

That's not a major shocker by any stretch, but it doesn't hurt to have further confirmation. Bengals coaches had said Higgins should be fine and he torched the Dolphins last week on a sprained ankle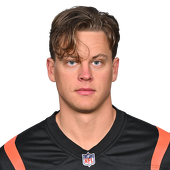 Patrick Queen, who spent the week catches tennis balls in practice after he dropped two INTs, gets the ball back for Ravens. His former college teammate, Joe Burrow, threw it right to him.
Logan Wilson ran 4.58 at 6'2 240 pounds. He is plenty fast..both on the clock and playing the game.
Massive catch by Ja'Marr Chase to extend this drive. Bengals now need five yards to tie the game pending PAT.
Vonn Bell with 3 picks the last two weeks. Nice one here.
Your goal-to-go package includes having a wide receiver try to throw a pass and a shovel pass to a guy who rarely plays offensive snaps. That's cool when you have Brandon Allen as your QB.
Dax Hill and Tre Flowers on the field together on that 3rd down
Germaine Pratt gets the gold star in shutting down that drive. Looked like his closing speed actually surprised Jackson he got on him so fast for the sack.
Samaje Perine earning his two-minute reps on this drive.
Wonder if Trey Hendrickson wrecking the Baltimore O-line will have the Ravens rethink the Stanley rotation.
Jonah Williams is down after the play. He ends up walking off on his own power.

Cincinnati's defense shows some heart and limits the Ravens to a field goal. Also shows why Zac Taylor going for it on fourth down was a good idea.

Among many words from Brian Callahan about the running game this week, he said they just CANNOT have the negative runs on first down. It has been killing them. Even gaining two is fine, just don't get thrown back. First down: Mixon for minus-2. Third down: sack. Yep.
Bengals rookie S Dax Hill gets a third-down rep and he gets a third-down stop.

Khalid Kareem is active! @KetteringHealth inactives for tonight's game against the Ravens ⬇️

Bengals defensive coordinator Lou Anarumo using rookie S Dax Hill on third downs in this game.
Joe Mixon was optimistic the run game was going to take off. He's reeling off some very productive runs on this drive.
Bengals inactives for Week 5 against Baltimore: RB Trayveon Williams, CB Cam Taylor-Britt, OT D'Ante Smith, OL Jackson Carman, DT Jay Tufele.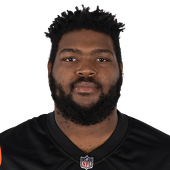 DT Tyler Shelvin, who was promoted from the practice squad Saturday, is active for the first time this year and fourth of his career.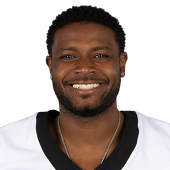 A failed shovel pass attempt to Stanley Morgan in the honor of @MoEgger.
Bengals OL Cordell Volson with the pancake on that pass attempt.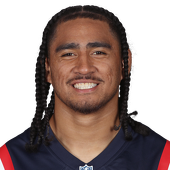 Bengals TE Devin Asiasi (ankle) is active for today's game.

At the +3 price, an even better option is the Bengals moneyline, as they are the better team based on PFF power ranking metrics, Ben Brown writes in the latest primetime betting preview: Cincinnati Bengals-Baltimore Ravens on Sunday Night Football in Week 5.
Using @NextGenStats ball tracking data, Justin Tucker's game winning field goal crossed the upright with a y-coordinate (width of field) of 26.52. The exact middle of the field is y= 26.67 That is, if the uprights were half a yard wide, the kick would have still been good
Would say behind Lamar Jackson, LT Ronnie Stanley may have gotten the second loudest ovation in pre-game intros.
Ravens attacking the edges of Cincinnati's defense on this opening drive. Devin Duvernay (Sachse, Texas) with 21 total yards on this drive so far.
Harbaugh said Marcus Williams has a dislocated wrist and will miss significant amount of time. That's a huge blow for Ravens.
So good to see Ronnie Stanley out there!! Looks good on the first drive 👌
Marcus Peters is now on the field for warmups.
Ravens inactives: RB Justice Hill (hamstring), WR Rashod Bateman (groin), G Ben Cleveland (foot), OLB Justin Houston, ILB A.J. Klein, CB Jalyn Armour-Davis. So Marcus Peters and Ronnie Stanley both will play.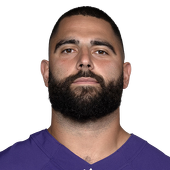 Looks like Ravens are rotating at LT. Stanley is now on the bench for the team's second drive and Patrick Mekari is at LT.
#Ravens TE Mark Andrews recorded his 33rd career touchdown catch tonight. Andrews surpassed Mike Ditka for 6th-most by a tight end through his first five seasons in NFL history, per @EliasSports.
Two straight plays by Jason Pierre-Paul, including a third-down sack. Ravens force another punt.
Ravens had Patrick Queen off the field on first and second down on that drive. He comes in on third down.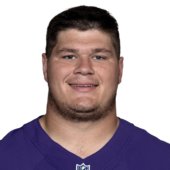 Ravens rookie center Tyler Linderbaum is hurt after that third-down completion to Andrews. Trystan Colon warming up to come in.
Going for it on fourth-and-goal from the 2-yard line -- sound familiar? -- the Bengals get stopped when Ravens DE Calais Campbell reads the shovel pass perfectly. Strong stand by Baltimore defense as Ravens hold onto a 13-10 lead with 2:45 left in the third quarter.
Burrow tries to back shoulder Hurst and it draws a PI on Kyle Hamilton. Two PIs making a difference on this drive. Bengals set up at the 2.

John Harbaugh: "Nobody is going to win the game in October but these games go a long ways."
Josh Bynes free runner. The red sea parts up the middle for him. Sack. Brutal.

Andy Isabella is in Baltimore and is set to officially sign with the Ravens' practice squad early this week, per a league source

The Baltimore Ravens have a big matchup ahead of them on Sunday night, as they'll duel with the Cincinnati Bengals in prime-time at M&T Bank Stadium. Both teams will look to improve their records to 3-2 on the year and hold an ever-so important victory over the other.

On Saturday, Baltimore made two roster moves ahead of their Week 5 matchup, as they promoted outside linebacker Brandon Copeland to the active roster while also signing cornerback Daryl Worley to the roster himself. Both should be able to provide depth at their respective positions, especially as the team continues to go to through injuries