| | | | | | |
| --- | --- | --- | --- | --- | --- |
| NYJ | 3 | 7 | 0 | 14 | 24 |
| PIT | 0 | 6 | 7 | 7 | 20 |
Odds Across Sportsbooks
| | NYJ | PIT | |
| --- | --- | --- | --- |
| Consensus | | | |
| DraftKings | | | |
| FanDuel | | | |
| SugarHousePA | | | |
| SugarHouseNJ | | | |
| Parx | | | |
| RiversCasinoPA | | | |
| Caesars | | | |
| WynnBet | | | |
| PointsBet | | | |
| BetMGM | | | |
| Unibet | | | |
| Barstool | | | |
| SportsIllustrated | | | |
| Fubo | | | |
Green dot denotes best odds.
| | NYJ | PIT | |
| --- | --- | --- | --- |
| Consensus | | | |
| DraftKings | | | |
| FanDuel | | | |
| SugarHousePA | | | |
| SugarHouseNJ | | | |
| Parx | | | |
| RiversCasinoPA | | | |
| Caesars | | | |
| WynnBet | | | |
| PointsBet | | | |
| BetMGM | | | |
| Unibet | | | |
| Barstool | | | |
| SportsIllustrated | | | |
| Fubo | | | |
Green dot denotes best odds.
Game Charts
NYJ100%
PIT0%
Game News
Corey Davis says Zack Wilson's line before #Jets game-winning drive fired everyone up.
Elijah Moore has been quiet since the first half. I'd look to him here. #Jets
"Let's go score a fucking touchdown." - Breece Hall on what Zach Wilson said to offense before game-winning drive pic.twitter.com/KKtxCdRd93
Sunday is a chance for the Jets to "get right" after being utterly dominated last week against the Bengals. A chance to get through the first quarter of the season at 2-2 with their starting quarterback and starting left tackle both out for a majority of the time. Can they get back to .500 in Pittsburgh?

The key for the Jets is trying to get the ground game going. While the Jets do come in ranked 26th in rushing offense, they face a Steelers team ranked 28th in rushing defense and a team that was dead last in the category in 2021. If there is a week to feature Breece Hall and Michael Carter, this is the week. It would also be a good way to help ease Zach Wilson back into game action and not have to throw so much onto his plate so soon in his first live game action in about six weeks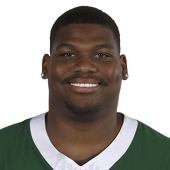 Quinnen Williams, who did not appear to be gasping for air, records a 10-yard sack. #Jets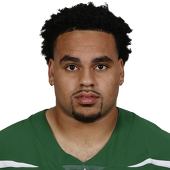 Alijah Vera-Tucker is starting at left tackle for the #Jets.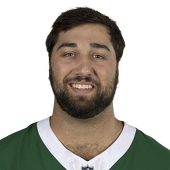 They're bringing the cart out for Max Mitchell. Brutal for one of the #Jets most promising rookies.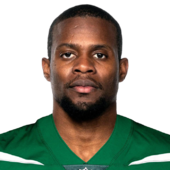 Another #Jets interception. Lamarcus Joyner gets his second. The #Jets win. Final score: New York: 24 Pittsburgh: 20 How about that? #NYJ 2-2.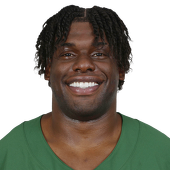 "Bad mistake by me. It will not happen again." - Carl Lawson on the penalty #Jets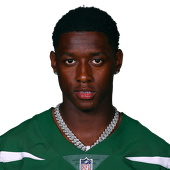 Sauce Gardner is already so good. Crazy to think he's rookie & what he can become. #Jets
#Jets sack. Jermaine Johnson. Pass rush starting to eat.
Steelers finding C.J. Mosley in pass coverage...and having success. #Jets
Joe Flacco couldn't do that. Think the knee feels fine.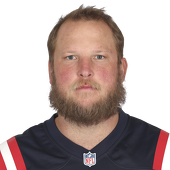 It wasn't a perfect game, but Conor McDermott deserves lot of credit. Some bumps, but stabilized offensive line in the fourth quarter. Came back from ankle injury, on bench, then took over when Max Mitchell went down. #Jets
Kwon Alexander is still a very good player. Huge hit. #Jets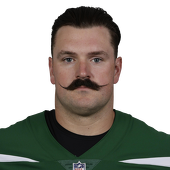 Cowboys' first-team offensive line today vs. Commanders will be same as Week 1: LT Tyler Smith, LG Connor McGovern, C Tyler Biadasz, RG Zack Martin and RT Terence Steele. Jason Peters, a reserve at LG and LT, is likely to rotate into game for second straight week.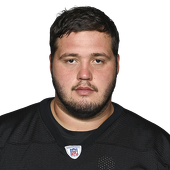 OL shift for the @nyjets. Alijah-Vera Tucker lining up at LT and Nate Herbig at RG. #NYJvsPIT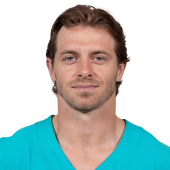 Call it the New York Special! The Jets just successfully ran their own version of the Philly Special as Zach Wilson handed the ball off to Garrett Wilson, who handed off to Braxton Berrios on a reserve, who hit Wilson in the end zone for the touchdown, giving the Jets a 10-0 lead over the Steelers.

The Jets have quickly started to settle in on offense, including two big throws to Elijah Moore to finally get him going.

ZACH WILSON IS BACK AND CATCHING TOUCHDOWNS.

: #NYJvsPIT on CBS: Stream on NFL+ https://t.co/95ssqnYCaC pic.twitter.com/WrOzZN5K7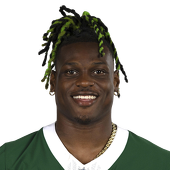 #Jets inactives Mike White Lawrence Cager Denzel Mims Cedric Ogbuehi Bryce Hall Will Parks Quincy Williams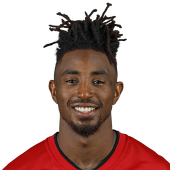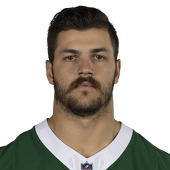 For those interested: Here's what Robert Saleh & Jeff Ulbrich said this week when I asked about preparing for a potential QB change #jets pic.twitter.com/tci9YhnjuU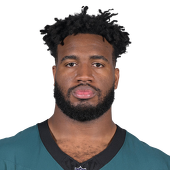 DE Bryce Huff is active for the first time this season. So the Jets have 10 defensive linemen active for this game.

Jets Owner Woody Johnson was congratulating the players as they came into the locker room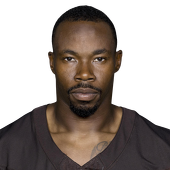 Jordan Whitehead, CJ Mosley & Justin Hardee are the #Jets captains.

We had said if there was a week for the defense and the pass-rush to finally get going, this was the week. Especially after all the commotion between the defense and the coaching staff, particularly, Quinnen Williams and defensive coordinator Jeff Ulbrich.

So far, mission accomplished. The Jets sacked Steelers quarterback Mitch Trubisky three times in the first half en route to a 10-6 lead at the break.

One of the keys for the Jets was getting off the field on third down and the Jets have done just that so far. The Steelers are just 1/6 on third-down attempts through two quarters. Overall, the Jets defense has played very well. Of course, the Jets could have had a seven-point halftime lead if it wasn't for a late roughing the passer penalty on Carl Lawson that gave the Steelers a chance at a 59-yard field goal, which Chris Boswell converted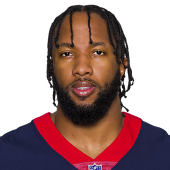 The Jets have announced the seven players that will be inactive for Week 4 against the Pittsburgh Steelers.

QB Mike WhiteWR Denzel MimsCB Bryce HallS Will ParksLB Quincy WilliamsOT Cedric OgbuehiTE Lawrence Cager

Defensive lineman Bryce Huff is active for the first time this season, meaning the Jets are dressing ten defensive linemen. CB Brandin Echols was questionable with a hamstring injury but he is ready to go after practicing in full on Friday. Quincy Williams was already ruled out with an ankle injury
#8 Kenny Pickett is in the game at QB.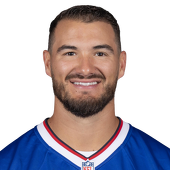 Steelers' rookie QB Kenny Pickett has replaced Mitch Trubisky.
Pickett with his second rushing TD, this one from 2 yards out, and the Steelers lead 20-10. Najee Harris fantasy owners are not happy with Pickett's 2 rushing TDs.
And Kenny Pickett's first throw is a deep ball with two defenders near Chase Claypool that is picked off by Jordan Whitehead. twitter.com/FieldYates/sta…
After a summer of making plays daily at @MySaintVincent, George Pickens was targeted 8 times vs. the Jets and he finished with 6 catches for 102 yards. bit.ly/3CtFeCA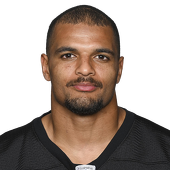 Steelers S Minkah Fitzpatrick had a tough time swallowing the defeat: "It's very frustrating to lose to people that you know that you're better than, more talented than." #Jets #Steelers
Pickett's final line: 10/13, 120 yards, 3 INT, 6 carries, 15 yards, 2 rushing TD The second INT -- which popped up off Pat Freiermuth's finger tips -- was crushing. twitter.com/bepryor/status…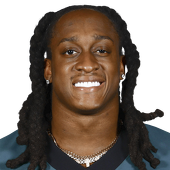 #Steelers S Terrell Edmunds is in concussion protocol and has been ruled OUT for the remainder of today's game.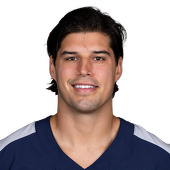 I should have this tweet saved on a cut-and-paste: Steelers still haven't scored an offensive TD in the first quarter since Week 10 last year with Mason Rudolph on the field.
After a bizarre series of events at the end of the first half between the Pittsburgh Steelers and New York Jets, Pittsburgh lined up for a field goal with no time on the clock. A really long field goal.

Steelers kicker Chris Boswell hit a 59-yard field goal with room to spare, breaking his own record for Acrisure Stadium by two yards.

Boswell has been the only scoring threat for the Steelers in the first half as they trail the Jets 10-6.

The Jets allowed the Steelers to hit that record-breaking field goal after a late hit on quarterback Mitch Trubisky by Jets edge rusher Carl Lawson negated an interception and long return

DE Maxx Crosby now has two TFLs in the game today, bringing his career total to 49 - the third most in the NFL since 2019, only behind T.J. Watt (61) and Aaron Donald (56). This marks his 13th career game with multiple TFLs - the second most in the NFL since 2019 (Donald, 14).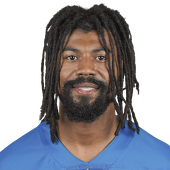 Watching it with the dots now. #Steelers CB Cameron Sutton had Moore in coverage on sideline. He read Wilson's eyes and drifted off. That's where the third defender came from. Still not a great throw, though. Smith wasn't super open & had safety behind him. pic.twitter.com/pC9AHg34wP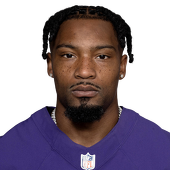 That one wasn't good. Wilson pass for Wilson nearly intercepted. Old friend Arthur Maulet dropped it. #Jets punt.

Inactives are out for this week's game between the Pittsburgh Steelers and New York Jets. Here is the full breakdown for both teams.

No big surprises for the Steelers in terms of inactives. Newly elevated cornerback Josh Jackson and linebacker Ryan Anderson both will dress for the game. Jackson is there with Ahkello Witherspoon out and Anderson might provide a spark as a pass-rushing outside linebacker.

Sign up for the Steelers Wire email newsletter to get our top stories in your inbox every mornin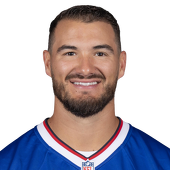 The Pittsburgh Steelers benched Mitch Trubisky in favor of rookie Kenny Pickett during Sunday's game against the New York Jets.