| | | | | | |
| --- | --- | --- | --- | --- | --- |
| BUF | 3 | 7 | 10 | 3 | 23 |
| BAL | 14 | 6 | 0 | 0 | 20 |
Odds Across Sportsbooks
Green dot denotes best odds.
Green dot denotes best odds.
Green dot denotes best odds.
Game Charts
BUF100%
BAL0%
Game News
Gabe Davis (98% of snaps) has one catch for 13 yards. Another week of lots of routes and little production
Great run after the catch by Devin Singletry. Terrific blocking by Dawson Knox, Spencer Brown and co.
Bills' WR Isaiah McKenzie is being evaluated for a head injury.
The Buffalo Bills faithful were treated to a nice win over the Ravens in Baltimore in Week 4.

Down 20-3, the Bills rallied to beat the Ravens 23-20. The final points went in as time expired on a kick from Buffalo kicker Tyler Bass.

With emotions high, many Bills fans in the stadium decided they wanted to celebrate with their team. Several made their way down to the lower bowl of M&T Bank Stadium once the game was over.

A video of the celebrations was caught by WGR-550 radio on the sideline. Check out the video below
Singletary rushed 11 times for 49 yards and secured four of five targets for 47 yards in the Bills' 23-20 win over the Ravens on Sunday. He also lost a fumble.
Singletary finished with a strong fantasy performance overall despite the lack of touchdowns and a first-quarter lost fumble that led to a Ravens field goal. The versatile back was once again encouragingly involved in the passing game after racking up a season-high nine receptions in Week 3, and Sunday's effort on the ground marked his first time over 4.0 yards per carry since Week 1. Singletary's next opportunity to build on his early-season production comes in a Week 5 home matchup against the Steelers.
This is great to see: just two weeks after his very scary injury in Week 2, Bills CB Dane Jackson is active and back in the lineup for Buffalo today. pic.twitter.com/KPkeM4iWiH
Man, what an uninspiring first month of the season for James Cook. Fumble on his first-ever carry. A clear drop there when the #Bills are begging for someone to make a play. Just awful.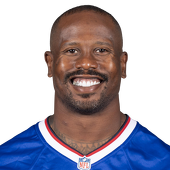 Rookie fourth-round pick Daniel Faalele will be making his first NFL start today and he'll be playing LT, a position he didn't play at all in college. He'll likely be seeing a lot of Von Miller. Easy to see why Ravens have 4 TEs and a FB active. They'll give Faalele help.
Hell of a time for a Zack Moss carry.
McKenzie down after the play, this would leave the Bills with 3 receivers: Stefon Diggs Gabe Davis Khalil Shakir
Jordan Poyer has recorded an interception in every game that he's started this season (4 total in 3 games). Greg Rousseau has a half or full sack in every game this year. #Bills #BillsMafia
Shaq Lawson when asked what should be said to those who think the #Bills can't win a close game. "Keep doubting us."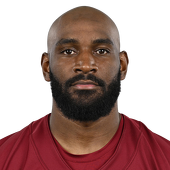 Bills WR Jamison Crowder was on crutches and in a walking boot after the game
Bills inactives vs. Ravens WR Jake Kumerow TE Tommy Sweeney OL Justin Murray DT Jordan Phillips DT Ed Oliver CB Christian Benford
I asked Taron Johnson how much fun is it playing the Ravens. "Was it fun? No. It wasn't fun at the beginning. It's never fun when you're getting your ass kicked, but we bounced back and we responded. And I feel like that's a great testament to our team." #BillsMafia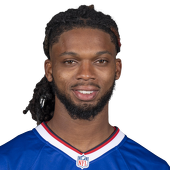 Damar Hamlin, not Jaquan Johnson, is on the field with the starting defense during warmups.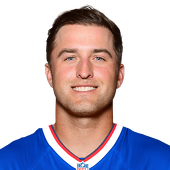 Yes indeed Sam Martin!!! Coffin corner punt of 57 yards. #Bills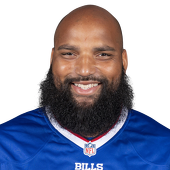 Bills defeat Ravens 23-20. In my observations: -How the Poyer difference was evident from Week 3 to 4 -Why DaQuan Jones was one of the most important Bills players Sunday -The sign of life to extract in an otherwise uninspiring ground game And much more: theathletic.com/3650756/2022/1…
Matt Milano has been one of the best players on this field today. Tackle for a loss on 2nd and goal from the 1-yard line. 3 yard loss for the Ravens.
What a series for the Bills defense as Tremaine Edmunds ends it with a great pursuit on a blitz of Lamar. Incomplete on 3rd and long and now have to punt to Bills.

Sean McDermott coached his 85th regular-season game for the #Bills today. That trails only Marv Levy (182) and Lou Saban (117) in franchise history. Only Levy has a better career winning percentage of .615. McDermott is right there, at .612.

Tip drill alert 🚨🚨 Prince Emili with the tip and who else Poyer with the pick!! #Bills ball!!!

Matt Barkley is on the Bills' practice squad. Was with Daboll from 2018-20. If the Giants sign him (or any other PS QB), he'd count toward the 53-man limit for three weeks twitter.com/rpn42/status/1…

Big series here for Ken Dorsey. He's had time to make some adjustments at halftime. Points here and the #Bills are back in the game in a big way.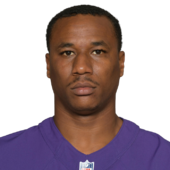 Marcus Peters is screaming in frustration as he leaves the field. . Peters is trying to get in Harbaugh's face and they just got separated. Peters threw his helmet.
That was a 2019-type drive for Ravens and it ends with J.K. Dobbins scoring from four yards out. That was a 15-play drive for Ravens that covered 81 yards and took up 9:08. Ravens lead 14-3 with 1:06 left in first quarter.
The Baltimore Ravens suffered yet another heartbreaking defeat, this time coming at the hands of the Buffalo Bills by the final score of 23-20. It was a game that Baltimore had control of for almost the entirety of the first half, but a second-half collapsed saw the Bills score 20 unanswered points on the way to their victory.

Ravens quarterback Lamar Jackson had his worst day of the 2022 season in wet and rainy conditions, completing 20-of-29 passes for 144 yards with one touchdown and two interceptions. Running back J.K. Dobbins scored two touchdowns in his return to M&T Bank Stadium after an absence of over a year, while wide receiver Rashod Bateman and tight end Mark Andrews both struggled for the most part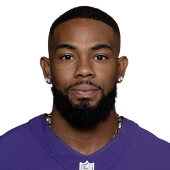 John Harbaugh said he'll have to look at why Rashod Bateman didn't play much in the second half.
Patrick Queen drops a potential INT for second straight week.
#Ravens LT Ronnie Stanley, still trying to recover from an ankle injury, has his status up in the air, source said. Despite being a full participant twice this week, there is plenty of hesitation about him playing. It may not be this week, after all.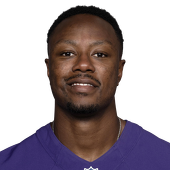 I was a pool reporter and head referee Jerome Boyer said he threw the flag on Brandon Stephens for what he deemed forcible contact in the head and neck area.
Also inactive for Ravens: RB Kenyan Drake (healthy scratch), G Patrick Mekari (ankle), OLB Justin Houston (groin), CB Jalyn Armour-Davis (healthy scratch). OLB Jason Pierre-Paul, CB Kevon Seymour will make their 2022 debuts today. Ravens again make 4 TEs active.
Allen with another dangerous throw that gets broken up by Marcus Williams. Bills offense way out of sync here early.
A delay of game penalty on a field-goal attempt pushes the Ravens back five yards, but Justin Tucker drills it from 51 anyway. Ravens lead 20-3 with 3:39 left in second quarter. That was an 11-play drive that absorbed 7:40.
Justice Hill, who clearly has more juice than the Ravens other backs, just got hurt on that 16-yard run.
Odafe Oweh makes a play, forcing a fumble from Singletary. Ravens again in business.

John Harbaugh on Marcus Peters' emotional outburst: "We're on the same page. We have an honest relationship. I love Marcus Peters. I hope he still loves me."
Ravens defense's first four drives vs. Bills: Interception (Marlon Humphrey) FG Fumble (Odafe Oweh forced fumble) Three-and-out
Jason Pierre-Paul is out on the field for the first snap of the game for Ravens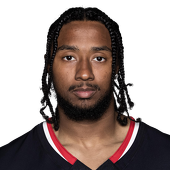 Big stop by defense. Odafe Oweh gets sack on third down. It looked like Ravens had Del'Shawn Phillips in the game on that last third down. Punt by Martin will force Ravens to start on their own 5.
Ravens MLB Josh Bynes is down. He's walking gingerly off the field.

The Baltimore Ravens have a key Week 4 matchup with the Buffalo Bills. They will look to improve their record to 3-1, with Lamar Jackson and Josh Allen facing off as starters for the second time in their careers.

Baltimore has a few injury issues that they'll look to overcome in the game, including signing cornerback Kevon Seymour to the active roster while calling up offensive tackle David Sharpe and outside linebacker Brandon Copeland to the active roster from the practice squad

We have signed CB Kevon Seymour to the 53-man roster and elevated OLB Brandon Copeland and OT David Sharpe for tomorrow's game
The Baltimore Ravens hosted the Buffalo Bills in Week 4 at M&T Bank Stadium on Sunday. Both offenses are extremely explosive, but it didn't take long for Baltimore to get off to an extremely quick start on both sides of the ball.

With less than one minute gone by in the first quarter, Bills quarterback Josh Allen attempted a pass to tight end Dawson Knox. The pass would be tipped by Baltimore defensive lineman Calais Campbell and the football sailed into the arms of cornerback Marlon Humphrey.

ALL-PRO MARL