Tampa Bay
Buccaneers o48.5
| | | | | | |
| --- | --- | --- | --- | --- | --- |
| TB | 7 | 0 | 14 | 6 | 27 |
| NO | 7 | 9 | 7 | 13 | 36 |
Odds Across Sportsbooks
Game Charts
TB0%
NO100%
Passing
FP
ATT
CMP
YDS
YPC
TD
INT
LONG
SACK
RATE

Tom Brady

25.2
40
28
375
13.4
4
2
50
3
111.98
Rushing
FP
ATT
YDS
YPC
LONG
TD
FUM

Tom Brady

25.2
1
2
2
2
0
1

Giovani Bernard

10.7
2
30
15
24
0
0

Leonard Fournette

7.3
8
26
3.2
13
0
0

Ronald Jones II

2.9
3
13
4.3
9
0
0
Receiving
FP
TAR
REC
YDS
YPR
LONG
TD
FUM

Chris Godwin

28
12
8
140
17.5
44
1
0

Mike Evans

12.8
4
2
48
24
41
1
0

Cyril Grayson

12
1
1
50
50
50
1
0

Tyler Johnson

11.5
6
5
65
13
31
0
0

Giovani Bernard

10.7
1
1
7
7
7
1
0

Leonard Fournette

7.3
5
3
17
5.7
8
0
0

Jaelon Darden

4.1
3
3
11
3.7
8
0
0

O.J. Howard

3.6
3
2
16
8
12
0
0

Cameron Brate

3.5
4
2
15
7.5
9
0
0

Ronald Jones II

2.9
1
1
6
6
6
0
0

Rob Gronkowski

0
1
0
0
0
0
0
0
Kicking
FP
FGA
FGM
PCT
LONG
XP

Ryan Succop

3
0
0
0
0

3

/

3

Team Defense
FP
PA
TD
SACK
FR
INT
YDS

TB

0
36
0
1
0
0
361
Passing
FP
ATT
CMP
YDS
YPC
TD
INT
LONG
SACK
RATE

Trevor Siemian

10.56
29
16
159
9.9
1
0
38
1
82.4

Jameis Winston

10.24
10
6
56
9.3
1
0
18
0
108.75
Rushing
FP
ATT
YDS
YPC
LONG
TD
FUM

Alvin Kamara

16.6
19
61
3.2
15
1
0

Trevor Siemian

10.56
2
2
1
3
0
0

Jameis Winston

10.24
4
40
10
20
0
0

Deonte Harris

8.7
1
22
22
22
0
0

Mark Ingram II

7.2
6
27
4.5
11
0
0
Receiving
FP
TAR
REC
YDS
YPR
LONG
TD
FUM

Alvin Kamara

16.6
4
3
15
5
6
0
0

Tre'Quan Smith

12.3
3
3
33
11
16
1
0

Deonte Harris

8.7
7
3
35
11.7
14
0
0

Mark Ingram II

7.2
2
2
25
12.5
18
0
0

Alex Armah

7.1
1
1
1
1
1
1
0

Garrett Griffin

6
3
3
30
10
14
0
0

Marquez Callaway

6
5
3
30
10
16
0
0

Kevin White

4.8
1
1
38
38
38
0
0

Adam Trautman

2.4
6
2
4
2
5
0
0

Ty Montgomery

1.4
2
1
4
4
4
0
0

Juwan Johnson

0
1
0
0
0
0
0
0
Kicking
FP
FGA
FGM
PCT
LONG
XP

Brian Johnson

12
3
3
100
35

3

/

4

Team Defense
FP
PA
TD
SACK
FR
INT
YDS

NO

15
27
1
3
1
2
421
Game News
Bucs' TE Rob Gronkowski ruled out for remainder of game due to back spasms.
The Baltimore Ravens have seen their roster become somewhat depleted as injuries have run rampant through the team during the 2021 season. They've done a very good job of fighting through their losses on both sides of the ball, entering their bye week at 5-2. However, there are still plenty of ways that Baltimore can improve their roster, especially with the trade deadline rapidly approaching.

When listing off five bold predictions for the 2021 trade deadline, Maurice Moten of Bleacher Report named the Ravens making a trade for Tampa Bay Buccaneers running back Ronald Jones II as one of them. When explaining his thought process, Moten mentioned how Tampa Bay doesn't necessarily need Jones on their roster to get good production out of their running back room that is led by Leonard Fournette
Milestone Watch: Mike Evans needs two TDs to tie Mike Alstott (71) for the most in #Bucs history.
More on the #Bucs, who are getting healthier. — Antonio Brown is likely back after the bye from foot/heel injuries. — CBs Carlton Davis and Sean Murphy-Bunting are also progressing well and could be back after the bye, as well. twitter.com/RapSheet/statu…
With all eyes on Evans vs. Lattimore today, Chris Godwin has played well against Saints. His first career TD was game-winner with 0:09 left in Tampa in 2017, had TD here in 2018, seven for 125 and two scores in 2019. Quiet in 3 games last year, but has a big opportunity today.
C'MON @NFL and @NFLOfficiating ... these refs are BLIND!!! Devin White grabbed jersey – not a horse collar. AT ALL! Gotta do better. You're ruining your game with these HORRIFIC CALLS!
Giovani Bernard has three touchdown catches on the season after his seven-yarder to end the last drive. Bernard is the first Bucs running back with at least three TD catches in a season since Charles Sims had four in 2015.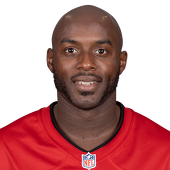 W I D E O P E N ! ! ! Former track star Cyril Grayson (@cyrilgraysonjr) catches his first career NFL TD 🙌🏾 #GoBucs (via @NFL) pic.twitter.com/e5Rx6aTLTq
Bruce Arians says today's game was "an embarrassing display of football." Penalties and turnovers were the biggest issues.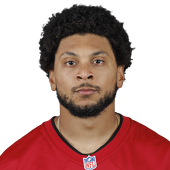 I'm still laughing at the fact that Will Gholston got his helmet ripped off by a Saints offensive lineman before Antoine Winfield Jr's interception, and the helmet-less Gholston gets flagged for roughing the passer, with no attention paid to why he didn't have a helmet...
Brady to Tyler Johnson for 7 yards. Second and 13.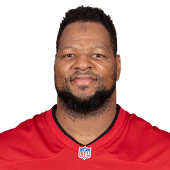 #Bucs DT Ndamukong Suh says it's definitely frustrating the way they lost the game with letting them back into the game with so many penalties. This wasn't on the offense at all.
Really nice stuff on fourth-and-1 for the Bucs...especially Vita Vea with the push and Lavonte David.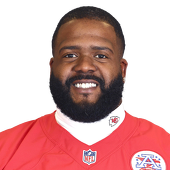 Donovan Smith was down on field for a moment. Walking off on his own. Wells in for a play.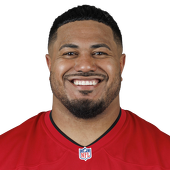 Sean Payton shows some aggressiveness early and Tampa Bay answers by stuffing Kamara on fourth-and-1 at the Saints' 44-yard line. Not sure running right at Vita Vea was the smartest thing to do there.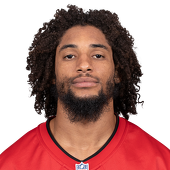 Good pressure by the #Bucs and Siemian has to throw it away. But.........believe it or not, there's a penalty on the Bucs. Ross Cockrell gets called for a holding penalty.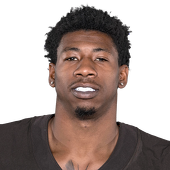 Bucs get 8 yards on pop-pass to Jaelon Darden. Jones stopped for 1-yard loss, so it's third and 3.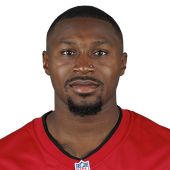 Jamel Dean with a nice breakup on second down, sets up a third-and-4 for Saints.
Ronald Jones in on Bucs' third drive and runs for 9 yards on first play.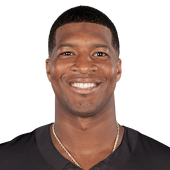 #Saints coach Sean Payton describes the knee injury for QB Jameis Winston as "significant." A potentially season-ending situation for the starter.
Sean Payton is now unequivocally the greatest holiday head coach in NFL history. He's 5-0 on Halloween (2-0), Thanksgiving (2-0) and Christmas (1-0).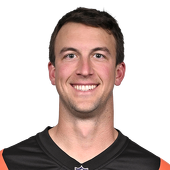 At what point is Sean Payton the complete runaway for Coach of the Year after what he managed to put together today with Trevor Siemian and the Saints receiving corps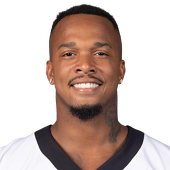 Of course Saints RBs Alvin Kamara and Mark Ingram brought back the masks for their postgame press conference on Halloween — and took it a step further by overtaking Cameron Jordan's press conference. pic.twitter.com/CbYodsxQPx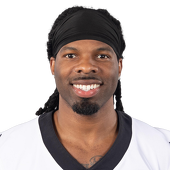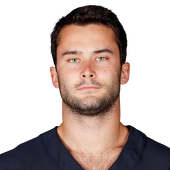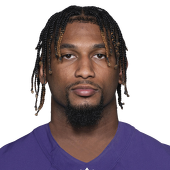 Deonte Harris is warming up with the rest of the team before the game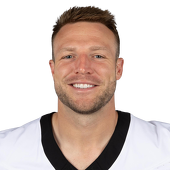 Hearing that Taysom Hill is very close to being back. So, some good news on that front after losing Winston today.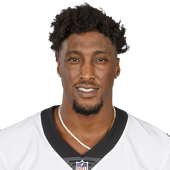 Saints QB Jameis Winston rides a cart back to the locker room -- hugs from teammates, including Michael Thomas, who is on the sideline in street clothes.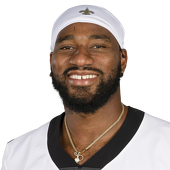 There's the Tre'Quan Smith the Saints were waiting on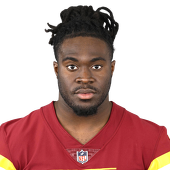 Trevor Siemian throws a touchdown to fullback Alex Armah. Who would have guessed THAT one?
That's phenomenal blocking by Adam Trautman on the perimeter. My goodness.
Trevor Siemian with a dart to Marquez Callaway. 16 yards. First and goal at the Bucs 9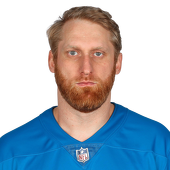 #Saints are moving down the field, Siemian its Garrett Griffin twice and New Orleans is sitting at first and ten from the 24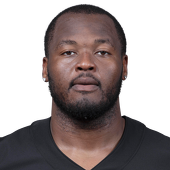 Huge play by Cam Jordan there. David Onyemata recovers it. Seeing what this defensive line can be at full strength.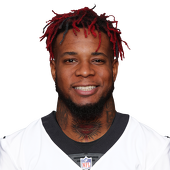 Kwon Alexander gets the sack on fourth down. And the Saints will win this game 36-27 over the Buccaneers. Easily one of the craziest games I've ever covered.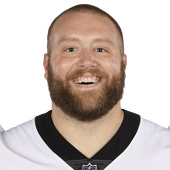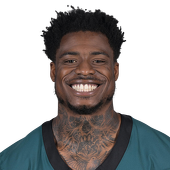 INT by Saints safety C.J. Gardner-Johnson has the Saints back in Bucs territory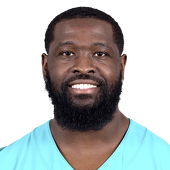 Terron Armstead just helped carry Winston the to the cart.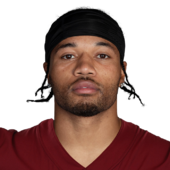 Bradley Roby is in to start this drive opposite of Marshon Lattimore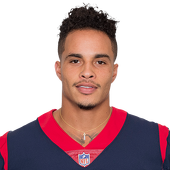 A cute pregame moment: Kenny Stills saw his mom on the field when he was coming out to warm up. He gave her a hug and pulled her out of the restricted area to get a picture on-field.
Marcus Davenport makes the stop on the 3rd and 14 throw. Bucs on to punt.
Dennis Allen throwing some new-look pressures at Tampa Bay on third down. That one worked. Saints get off the field.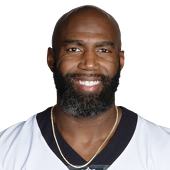 Good defense by Malcolm Jenkins there on the incomplete pass. Stuck with it and batted it down.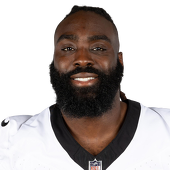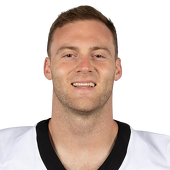 Great series by the defense to kick off the game. Pete Werner did a really good job there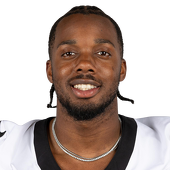 Name to watch in Saints secondary today: rookie corner Paulson Adebo. Went 76th overall out of Stanford, has two INTs but also has missed tackles, is ranked 100th out of 113 corners by PFF. If Lattimore neutralizes Evans today, Brady will look to attack other corners like Adebo.
Scoring Summary
| Team | QTR | TIME | SCORING PLAY | | |
| --- | --- | --- | --- | --- | --- |
| TB | 1ST | 8:35 | Tom Brady passed to Chris Godwin down the middle for 12 yard touchdown | 7 | 0 |
| NO | 1ST | 2:46 | Jameis Winston passed to Tre'Quan Smith to the left for 16 yard touchdown | 7 | 7 |
| NO | 2ND | 2:24 | Brian Johnson kicked a 23-yard field goal | 7 | 10 |
| NO | 2ND | 0:30 | Trevor Siemian passed to Alex Armah to the left for 1 yard touchdown | 7 | 16 |
| NO | 3RD | 9:07 | Alvin Kamara rushed to the left for 1 yard touchdown | 7 | 23 |
| TB | 3RD | 5:39 | Tom Brady passed to Giovani Bernard to the right for 7 yard touchdown | 14 | 23 |
| TB | 3RD | 1:22 | Tom Brady passed to Mike Evans to the left for 41 yard touchdown | 21 | 23 |
| NO | 4TH | 8:34 | Brian Johnson kicked a 35-yard field goal | 21 | 26 |
| TB | 4TH | 5:52 | Tom Brady passed to Cyril Grayson to the right for 50 yard touchdown. 2pt attempt failed, Chris Godwin run to the left. | 27 | 26 |
| NO | 4TH | 1:44 | Brian Johnson kicked a 23-yard field goal | 27 | 29 |
| NO | 4TH | 1:36 | Tom Brady pass intercepted to the left. P.J. Williams intercepted Tom Brady for 40 yard touchdown | 27 | 36 |
Full Play-by-Play
Injury Report
| Name | Pos | Injuries | Status |
| --- | --- | --- | --- |
| Rob Gronkowski | TE | Back | OUT |
| Antonio Brown | WR | Ankle | OUT |
| Rashard Robinson | CB | Hamstring | OUT |
| Zach Triner | LS | Undisclosed | OUT |
| Carlton Davis III | CB | Quadriceps | OUT |
| Justin Watson | WR | Knee | OUT |
| Dee Delaney | DB | Ankle | OUT |
| Sean Murphy-Bunting | CB | Elbow | QUES |
| Scotty Miller | WR | Toe | QUES |
| Sadarius Hutcherson | G | Acl | OUT |
| Name | Pos | Injuries | Status |
| --- | --- | --- | --- |
| Mark Ingram II | RB | Knee | OUT |
| Jameis Winston | QB | Knee (acl) | OUT |
| Andrus Peat | OL | Pectoral | OUT |
| Michael Thomas | WR | Ankle | OUT |
| Wil Lutz | K | Core Muscle/groin | OUT |
| Alvin Kamara | RB | Knee | OUT |
| Ryan Ramczyk | OT | Knee | OUT |
| Tanoh Kpassagnon | DE | Ankle | OUT |
| Marcus Davenport | DE | Shoulder | OUT |
| C.J. Gardner-Johnson | SS | Foot | OUT |
| Ethan Greenidge | OT | Arm | OUT |
| Jalen Dalton | DT | Triceps | OUT |
| Adam Trautman | TE | Knee (mcl) | OUT |
| Malcolm Roach | DE | Knee | OUT |
| Dylan Soehner | TE | Undisclosed | OUT |
| Landon Young | OT | Foot | OUT |
| Payton Turner | DE | Shoulder | OUT |