| | | | | | |
| --- | --- | --- | --- | --- | --- |
| GB | 0 | 10 | 7 | 7 | 24 |
| ARI | 7 | 0 | 7 | 7 | 21 |
Odds Across Sportsbooks
Game Charts
GB100%
ARI0%
Passing
FP
ATT
CMP
YDS
YPC
TD
INT
LONG
SACK
RATE

Aaron Rodgers

15.66
37
22
184
8.4
2
0
33
1
90.37
Rushing
FP
ATT
YDS
YPC
LONG
TD
FUM

Aaron Jones

24
15
59
3.9
16
1
0

Aaron Rodgers

15.66
2
3
1.5
4
0
0

AJ Dillon

7.8
16
78
4.9
12
0
0

Amari Rodgers

2.8
1
11
11
11
0
0
Receiving
FP
TAR
REC
YDS
YPR
LONG
TD
FUM

Aaron Jones

24
11
7
51
7.3
19
0
0

Randall Cobb

16.5
5
3
15
5
7
2
0

Robert Tonyan

7.9
4
3
49
16.3
33
0
0

Juwann Winfree

7
6
4
30
7.5
12
0
0

Josiah Deguara

4
2
2
20
10
12
0
0

Equanimeous St. Brown

3.2
3
2
12
6
7
0
0

Amari Rodgers

2.8
3
1
7
7
7
0
0

Marcedes Lewis

0
1
0
0
0
0
0
0
Kicking
FP
FGA
FGM
PCT
LONG
XP

Mason Crosby

6
1
1
100
21

3

/

3

Team Defense
FP
PA
TD
SACK
FR
INT
YDS

GB

10
21
0
2
2
2
334
Passing
FP
ATT
CMP
YDS
YPC
TD
INT
LONG
SACK
RATE

Kyler Murray

9.06
33
22
274
12.5
0
2
55
2
66.98
Rushing
FP
ATT
YDS
YPC
LONG
TD
FUM

Chase Edmonds

15.9
7
30
4.3
11
1
0

James Conner

14.2
5
22
4.4
9
2
0

Kyler Murray

9.06
6
21
3.5
9
0
0

Rondale Moore

3.5
2
1
0.5
2
0
1
Receiving
FP
TAR
REC
YDS
YPR
LONG
TD
FUM

Chase Edmonds

15.9
4
3
39
13
22
0
0

A.J. Green

10
8
5
50
10
23
0
0

Christian Kirk

8.6
6
4
46
11.5
29
0
0

DeAndre Hopkins

8.6
2
2
66
33
55
0
0

Zach Ertz

8.2
4
4
42
10.5
20
0
0

Rondale Moore

3.5
5
3
24
8
9
0
1

Antoine Wesley

1.7
3
1
7
7
7
0
0
Kicking
FP
FGA
FGM
PCT
LONG
XP

Matt Prater

3
0
0
0
0

3

/

3

Team Defense
FP
PA
TD
SACK
FR
INT
YDS

ARI

1
24
0
1
0
0
335
Game News
Aaron Rodgers could be MVP and NFL Executive of the Year (Cobb)...while also owning a team (Bears).
Packers are not expected to activate Marquez Valdez-Scantling before tonight's game vs. Arizona, giving him more time to recover from his hamstring injury, per source. So no Davante Adams, Allen Lazard nor MVS.
#Packers were without their top 3 WRs, top 2 CBs, All-Pro LT, All-Pro pass rusher, starting center and defensive coordinator and just beat the NFL's last undefeated team 24-21. On the road. On a short week. Best win of the Matt LaFleur era.
Maybe the Cardinals shouldn't have let the Packers sign Rasul Douglas off their practice squad 22 days ago.
If Marquez Valdes-Scantling is not activated, the #Packers available WRs would be: Randall Cobb Amari Rodgers Equanimeous St. Brown Malik Taylor Juwann Winfree (practice squad) Chris Blair (practice squad) twitter.com/DougKyed/statu…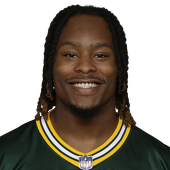 The #Packers are HYPE heading into the locker room right now. Every player stopping to hug Kylin Hill, who is on crutches greeting them. pic.twitter.com/4bpWVE11Ou
No AJ Dillon at all in these goal-to-goal plays. I'm a little surprised.
So #Packers are again likely to be without their top 3 receivers tonight against Arizona Cardinals. — Davante Adams, COVID-19 — MVS, injured reserve — Allen Lazard, COVID-19 Great night to run the ball. Fortunately for GB, Aaron Jones had only 6 carries vs WFT. AJ Dillon had 3.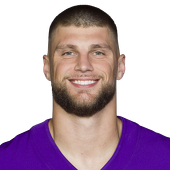 Injury updates: #Packers DL Kingsley Keke is out with a concussion. TE Robert Tonyan (knee) is questionable to return. #GBvsAZ
The #Packers will elevate WR Juwann Winfree for tonight's game against the #AZCardinals. He's got ability. Could surprise some viewers tonight. You know who he won't surprise? @PSchrags 📽: @PrioritySports pic.twitter.com/CvcHg76LWJ
Mason Crosby calls tails. Surprise, it's heads. He might be the worst coin toss guy in NFL history lol. Packers start with the ball.
Cardinals didn't re-sign De'Vondre Campbell this offseason. Brian Gutekunst doesn't mind.
#Packers TE Marcedes Lewis addressed the team along the sidelines before it came out for warm-ups. It would be interesting to hear what he said.
Amari Rodgers fumble. Amari Rodgers drop. On consecutive plays. Maybe get them out of the way early.
Packers roster moves: Activated from IR: TE Dominique Dafney Activated from reserve/COVID-19 list: WR Malik Taylor Not activated from IR/PUP: LT David Bakhtiari and WR Marquez Valdes-Scantling Elevated to game day roster: WR Juwann Winfree and OL Ben Braden
Packers will have OLB Preston Smith but not CB Kevin King (shoulder). Also, LB Jaylon Smith is inactive. He wasn't on the injury report so it's a performance/game plan move. Others out: S Vernon Scott, OLB La'Darius Hamilton, T Dennis Kelly, DL Jack Heflin.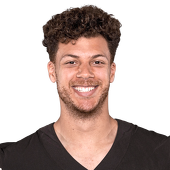 Corey Bojorquez is something, man. How do you punt it 58 yards to an exact spot on the sideline where the return catches it and immediately is OB?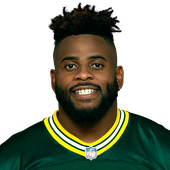 Injury update: #Packers DL Kingsley Keke is being evaluated for a concussion. #GBvsAZ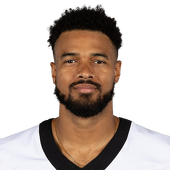 That was risky af but a nice grab by Equanimeous St. Brown.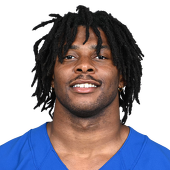 The Packers now have six games with multiple takeaways this season. They had 5 such games last season. The first one only led to a field goal. Henry Black's INT turned into a TD -- Rodgers to Cobb.
If I'm the #Packers, my game ball goes to DB Coach and Defensive Pass Coordinator Jerry Gray. He called the defensive game in the absence of DC Joe Barry (Covid). It was a great team effort, but that said, the defense rallied and he led them unwaveringly.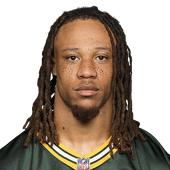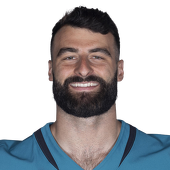 Josiah Deguara appeared to have no idea where he was supposed to line. No timeouts left, Packers had to take a delay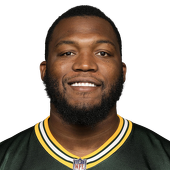 Kenny Clark gets off his block, Dean Lowry blows up second down, Rashan Gary in Murray's face on the Black INT. The #Packers winning upfront.
Dean Lowry will not be stopped. Four straight weeks with at least 1/2 sack for the sixth-year vet #Packers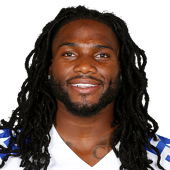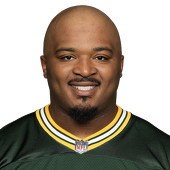 #AZCardinals Edge rusher Chandler Jones matchup tonight vs LT Elgton Jenkins (6'5, 311) Mississippi 2nd round pick in 2019. Chandler, it's time to eat!! #GBvsAZ
Cardinals' WR DeAndre Hopkins, listed as questionable for tonight's game vs. the Packers due to a hamstring injury, is expected to play barring any pre-game setbacks, per source.
Not often you get to watch a game with an MVP candidate on each team. Don't take for granted that we're about to see Kyler Murray and Corey Bojorquez on the same field.
Facing five defenders in the box, James Conner had a 11.0% chance of scoring a TD when he received the handoff. The Cardinals have 3 rushing TD vs light boxes (6-or-fewer defenders) tonight, the most in a game over the last 2 seasons. #StatThat | Powered by @awscloud pic.twitter.com/KBf5xKnDRv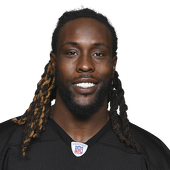 #29 Jonathan Ward is being evaluated for a concussion and a neck injury. He has movement in all his extremities.
Rondale Moore has been involved in two of the Cardinal's turnovers, which have led to 10 points. Rough day so far for the rookie.
A.J. Green on go-routes this season: ♦️ 98.1 Receiving Grade (1st) ♦️ 158.3 Rating when targeted (perfect) ♦️ 5 catches (T-1st w/ Ja'Marr Chase) pic.twitter.com/iIqLKOIo0G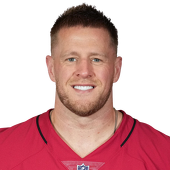 The idea Zach Ertz isn't good anymore was always wrong #Eagles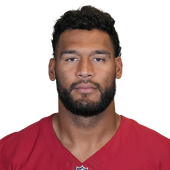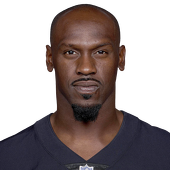 Chandler Jones just did the belt right in Rodgers' face multiple times after he tipped that pass.
#Packers might've found something in Rasul Douglas. Nice play on the ball there against Christian Kirk. Haven't really seen Douglas out of position in coverage.
Nice pass breakup by LB Isaiah Simmons. Could've been a huge gain.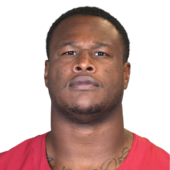 Tackle D.J. Humphries, normally one of the best talkers on the team, was terse in all his answers in a brief press conference. He's understandably upset, and I'm guessing that will be a theme.
We have made the following roster moves: ◻️ Signed OL Zack Johnson to the active roster from the practice squad ◻️ Elevated OL Danny Isidora and DL Josh Mauro to the active roster from the practice squad as standard elevations pic.twitter.com/2UsynRqfya
The combination of Aaron Jones and A.J. Dillon helped the Green Bay Packers tie Thursday night's showdown with the Arizona Cardinals at 7-7.

A 14-play, 75-yard touchdown featured eight touches by Jones and Dillon, including a 12-yard run and a key fourth-down conversion by Dillon and the 2-yard touchdown run by Jones.

The drive took 8:23 off the clock.

Dillon powered through a tackle attempt by Jordan Hicks to convert a 4th-and-1 to open the second quarter, and Jones drove through Isaiah Simmons to score the touchdown
A couple plays earlier, that "unnecessary roughness" flag on the Cardinals' Byron Murphy was actually a violation of the use of helmet rule. NFL has told referees not to be specific due to the high difficulty of officiating it, as I wrote last week: espn.com/nfl/insider/st…
#Cardinals Defensive Coordinator Vance Joseph is also only #Dolphins DC to help get Miami to the playoffs the past decade.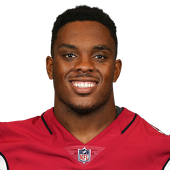 Oh my. They stopped Rodgers. Devon Kennard with the HUGE pass batdown.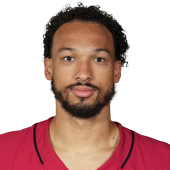 Kingsbury going for it on 4th-n-5 at own 46 with 9:22 in third. And Kyler throws it to Antoine Wesley for a first down.
Scoring Summary
| Team | QTR | TIME | SCORING PLAY | | |
| --- | --- | --- | --- | --- | --- |
| ARI | 1ST | 6:21 | Chase Edmonds rushed up the middle for 11 yard touchdown | 0 | 7 |
| GB | 2ND | 12:59 | Aaron Jones rushed up the middle for 2 yard touchdown | 7 | 7 |
| GB | 2ND | 6:28 | Mason Crosby kicked a 21-yard field goal | 10 | 7 |
| GB | 3RD | 11:42 | Aaron Rodgers passed to Randall Cobb to the right for 2 yard touchdown. Arizona committed 15 yard penalty (Roughing the Passer) | 17 | 7 |
| ARI | 3RD | 6:26 | James Conner rushed up the middle for 2 yard touchdown | 17 | 14 |
| GB | 4TH | 15:00 | Aaron Rodgers passed to Randall Cobb down the middle for 6 yard touchdown | 24 | 14 |
| ARI | 4TH | 10:50 | James Conner rushed up the middle for 9 yard touchdown | 24 | 21 |
Full Play-by-Play
Injury Report
| Name | Pos | Injuries | Status |
| --- | --- | --- | --- |
| Will Redmond | FS | Foot | OUT |
| Dennis Kelly | OT | Back | OUT |
| David Bakhtiari | OT | Knee (acl) | QUES |
| Davante Adams | WR | Covid-19 | OUT |
| Za'Darius Smith | OLB | Back | OUT |
| Kevin King | CB | Shoulder/back | OUT |
| Jaire Alexander | CB | Shoulder | OUT |
| Marquez Valdes-Scantling | WR | Hamstring | OUT |
| Randy Ramsey | OLB | Leg | OUT |
| Chauncey Rivers | OLB | Torn Acl | OUT |
| Josh Myers | C | Knee | OUT |
| Name | Pos | Injuries | Status |
| --- | --- | --- | --- |
| J.J. Watt | DE | Shoulder | OUT |
| Rodney Hudson | C | Ribs/shoulder | OUT |
| Jack Crawford | DE | Undisclosed | OUT |
| Maxx Williams | TE | Knee | OUT |
| Max Garcia | G | Achilles | OUT |
| Justin Murray | OT | Back | OUT |
| Charles Washington | FS | Hamstring | OUT |
| Kylie Fitts | OLB | Concussion | OUT |
| Ezekiel Turner | ILB | Shoulder | OUT |
| Rashard Lawrence | DT | Calf | OUT |