| | | | | | |
| --- | --- | --- | --- | --- | --- |
| NYG | 3 | 7 | 3 | 14 | 27 |
| GB | 10 | 10 | 0 | 2 | 22 |
Odds Across Sportsbooks
| | NYG | GB | |
| --- | --- | --- | --- |
| Consensus | | | |
| DraftKings | | | |
| FanDuel | | | |
| SugarHousePA | | | |
| SugarHouseNJ | | | |
| Parx | | | |
| RiversCasinoPA | | | |
| Caesars | | | |
| WynnBet | | | |
| PointsBet | | | |
| BetMGM | | | |
| Unibet | | | |
| Barstool | | | |
| SportsIllustrated | | | |
| Fubo | | | |
Green dot denotes best odds.
| | NYG | GB | |
| --- | --- | --- | --- |
| Consensus | | | |
| DraftKings | | | |
| FanDuel | | | |
| SugarHousePA | | | |
| SugarHouseNJ | | | |
| Parx | | | |
| RiversCasinoPA | | | |
| Caesars | | | |
| WynnBet | | | |
| PointsBet | | | |
| BetMGM | | | |
| Unibet | | | |
| Barstool | | | |
| SportsIllustrated | | | |
| Fubo | | | |
Green dot denotes best odds.
Game Charts
NYG100%
GB0%
Game News

Giants' RB Saquon Barkley is questionable to return today due to a shoulder injury.
Saquon on Daniel Jones: "He's our leader. We look to him."
I like that they're not shying away from Daniel Jones' bum ankle and letting him run a little. ... Not sure letting him run a draw on 3rd and 8, four plays after a big QB draw, was the right call. He came up short. Graham Gano kicks a 37-yard FG. Packers 20, Giants 13
Great playcall by Mike Kafka/Brian Daboll. Daniel Bellinger runs it in for a TD.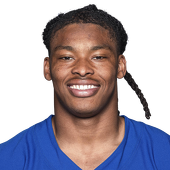 Gary Brightwell is not the answer as a kick returner. Giants need to find something else.
Kayvon Thibodeaux pressure off the edge. Dexter Lawrence with the sack. Those are the players the Giants needed to make a play.
Injury Update: Adoree' Jackson (knee) is questionable to return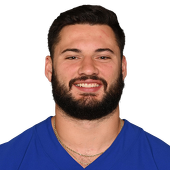 INJURY UPDATE: FB Chris Myarick (ankle) is questionable to return.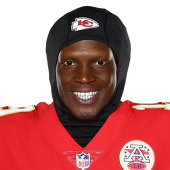 Not having Leonard Williams a blow for #Giants. He was questionable. Full inactive list: WR Kenny Golladay (knee) WR Wan'Dale Robinson (knee) WR Kadarius Toney (hamstring) OLB Azeez Ojulari (calf) CB Cor'Dale Flott (calf) QB Tyrod Taylor (concussion) DL Leonard Williams (knee)

The wildcat with Saquon behind center and Matt Breida in backfield. A 40-yard play. Breida with the big block there. Really nice.
Jaylon Smith was on the field for seven of the first eight defensive plays for the Giants. Obviously a big starting role for him.
Giants answer with a field goal drive, but left some meat on the bone there. Big 26-yard crosser to Darius Slayton got the drive going, but a hold on Bellinger, an apparent miscommunication between Jones and Slayton and a third-down drop by Saquon forced them to settle for 3.

Daboll fired up. Celebrates with Joe Schoen, and Sterling Shepard being right there too says something about how team brass feels about him. twitter.com/theclemreport/…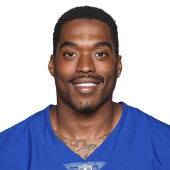 Great series for the Giants defense. Rodgers just launching the ball deep. Giants then dodge a bullet when a short punt hits Jason Pinnock and goes out of bounds as a Packers player failed to recover.
Three and out forced by Giants defense. Making Rodgers go quick. Thibodeaux recovered and Jihad Ward played it well.
#Giants DL Leonard Williams (knee) isn't going to play today here in London. He's close, but not close enough. Will be inactive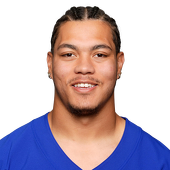 Dane Belton was shaken up after that gain by Green Bay down to the goal line. He came off, but is on the sideline and not currently being looked at by the training staff.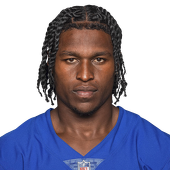 Giants were mostly in a big nickel on that drive with 2 DL, 4 LB and S Dane Belton as the extra DB. Went 7 DBs on third-and-5 with CB Darnay Holmes and S Tony Jefferson coming in. Giants crowded the line and Belton's blitz got there in a hurry.
Good tackle by Julian Love of Tonyan in bounds, forcing the Packers to rush the FG attempt. Crosby nails it. Packers 20, Giants 10 at the half.
How has Dexter Lawrence already gotten three sacks and eight QB hits this year good lord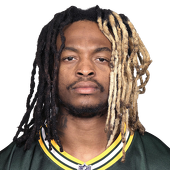 Wink brought them all and Xavier McKinney got his hand on it. Turnover on downs. The #Giants have it with 1:02 left. The Packers have two timeouts.
Tae Crowder had a few shaky games to start the year, but last week was outstanding and he's off to good start early here. Solid tackle to force a three-yard loss on catch by TE Tyler Davis
One of the bigger issues for Romeo Doubs, early (preseason primarily), was effort and effectiveness as a blocker. So far today, he's been excellent on perimeter blocks.
Mind-blowing stat on the broadcast: Aaron Rodgers has thrown 502 TD passes in his career. Marcedes Lewis is the **only** former first-round pick to ever catch a touchdown pass from Rodgers. All of Rodgers' TD passes have gone to players drafted outside Round 1. That's WILD.
#Packers WR Allen Lazard going through his pregame footwork drills…with a soccer ball. Same thing he does every week. Might have a few more critics in the stands today though. pic.twitter.com/TTGPpcNfUH
Aaron Jones on #Packers passing 3rd & 2, 4th & 2 nearing one minute left at the 6-yard line down a touchdown. "I'd put my money on giving me or AJ Dillon two downs to get two yards, I'd put my money on it." pic.twitter.com/FL1sLZqYzi
Randall Cobb continues to contribute in a big way to the #Packers passing game. #NYGvsGB Game Notes 📝 @KwikTrip packers.com/news/game-note…
Good scramble drill from #Packers field-goal unit to close half. They had about 22 seconds to line up for Mason Crosby's 48-yard field goal after Robert Tonyan was tackled in bounds. They were set with about 6 sec left. Crosby split the uprights as time expired for 20-10 lead.
Packers' WR Christian Watson is questionable to return today due to a hamstring injury.
#Packers will have a full secondary today: Jaire Alexander and Adrian Amos are active vs. Giants.
Giants stack the box on second and goal from the 4 with AJ Dillon in the backfield. Rodgers whips a quick screen to Lazard, who walks in for the TD. Drive was helped by a 33-yard DPI for McKinney tackling Tonyan down the right sideline. Packers 10, Giants 0
Rasul Douglas: "I just told everybody, 'My fault,' you know what I'm saying? I had three uncharacteristic fucking penalties that I don't usually get, but I had 'em and I think that fucked the whole defense up."
Amari Rodgers loses the fumble on the punt return. Josiah Deguara caught it, but he got stripped, too. Isaiah McDuffie recovered. Might be time for a change at punt returner, as well.
Oh my God, they did it. Rodgers fakes the end around, and Marcedes Lewis was open for two years on the TD. Lewis' first catch of the season and first score in London since his 3-TD game for JAX in 2017.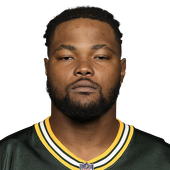 Darnell Savage's hold negates Rashan Gary's sixth sack of the year. Rasul Douglas holding negated a Jarran Reed sack earlier.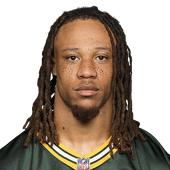 Giants have converted third and 13 and third and 9 this drive. Darnell Savage Jr. and Eric Stokes in coverage, respectively. Two guys who simply haven't made enough plays this season.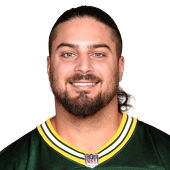 Make of this what you will, but when Yosh Nijman has been in, David Bakhtiari just sits at the end of the bench. The rest of the offensive guys stand near the sideline.
And they do. Kenny Clark solo tackle on first down. Kenny Clark shared tackle with Preston Smith on second down. Kenny Clark and Rashan Gary with pressure on a third down screen. twitter.com/RobDemovsky/st…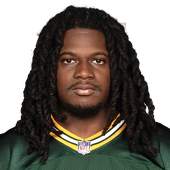 Looked like Jonathan Garvin got held on that play. Instead, it's a #Packers defensive holding, their third of the day.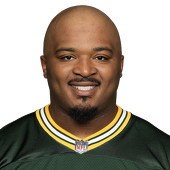 #Packers offensive line in warmups LT: David Bakhtiari LG Jon Runyan C: Josh Myers RG: Royce Newman RT: Elgton Jenkins Still no Yosh Nijman to the right side.
Preston Smith gets credit for the sack but Jarran Reed has been a PROBLEM so far
Just a terrible penalty from De'Vondre Campbell there. Gave Darius Slayton an extra shove after the whistle, as Rasul Douglas was bringing him down. Would've been third-and-goal. Now first-and-goal inside the 5. Yeesh.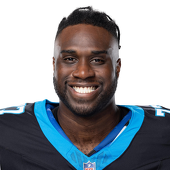 Yosh Nijman was in for the second series. Bakhtiari was seated on the bench.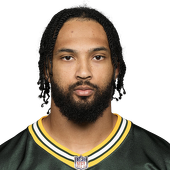 #Packers inactives in London vs. Giants: T Rasheed Walker T/G Sean Rhyan WR Samori Toure DL Devonte Wyatt DL Jonathan Ford That's five drafted rookies, including a first-round pick.

I know everyone wants to blame Joe Barry, and there's plenty of reason to, but the Packers are PLAYING the scheme very poorly. It's amazing how much better calls look when players execute. twitter.com/zachkruse2/sta…