| | | | | | |
| --- | --- | --- | --- | --- | --- |
| KC | 0 | 0 | 3 | 0 | 3 |
| TEN | 14 | 13 | 0 | 0 | 27 |
Odds Across Sportsbooks
| | KC | TEN | |
| --- | --- | --- | --- |
| Consensus | | | |
| DraftKings | | | |
| FanDuel | | | |
| SugarHousePA | | | |
| SugarHouseNJ | | | |
| Parx | | | |
| 888SportNJ | | | |
| RiversCasinoPA | | | |
| Caesars | | | |
| PointsBet | | | |
| BetMGM | | | |
| Unibet | | | |
Green dot denotes best odds.
| | KC | TEN | |
| --- | --- | --- | --- |
| Consensus | | | |
| DraftKings | | | |
| FanDuel | | | |
| SugarHousePA | | | |
| SugarHouseNJ | | | |
| Parx | | | |
| 888SportNJ | | | |
| RiversCasinoPA | | | |
| Caesars | | | |
| PointsBet | | | |
| BetMGM | | | |
| Unibet | | | |
Green dot denotes best odds.
Game Charts
KC0%
TEN100%
Passing
FP
ATT
CMP
YDS
YPC
TD
INT
LONG
SACK
RATE
Rushing
FP
ATT
YDS
YPC
LONG
TD
FUM
Receiving
FP
TAR
REC
YDS
YPR
LONG
TD
FUM
Kicking
FP
FGA
FGM
PCT
LONG
XP
Team Defense
FP
PA
TD
SACK
FR
INT
YDS
KC has no stats to display
Passing
FP
ATT
CMP
YDS
YPC
TD
INT
LONG
SACK
RATE
Rushing
FP
ATT
YDS
YPC
LONG
TD
FUM
Receiving
FP
TAR
REC
YDS
YPR
LONG
TD
FUM
Kicking
FP
FGA
FGM
PCT
LONG
XP
Team Defense
FP
PA
TD
SACK
FR
INT
YDS
TEN has no stats to display
Game News
A very shaken Patrick Mahomes is being helped off the field.
The Chiefs' inactives for today's game against the Titans are Anthony Hitchens, Michael Burton, Austin Blythe, Laurent Duvernay-Tardif, Prince Tega Wanogho & Deandre Baker. Tyreek Hill, Chris Jones & Charvarius Ward are all active.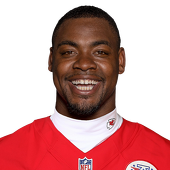 #Chiefs star DE Chris Jones, who has missed the last couple weeks with a wrist injury, is expected to play today despite being questionable, source said.

Andy Reid said Mahomes cleared concussion protocol and that it was his choice to remove him from game
That's Harrison Butker's first missed field goal attempt of the season.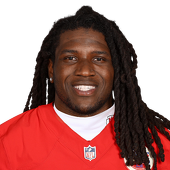 Thought Nick Bolton had himself a solid game vs the run... Good job flying downhill all day. Really a solid job on Henry today despite the scoreboard pic.twitter.com/Q4GffiJVaP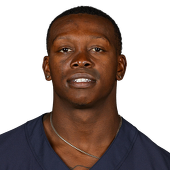 That's a heckuva catch by Byron Pringle. He went up and got that, knowing he was going to get blasted. Still held onto it to get the first down on 4th & 8.
Just FYI, Travis Kelce has 1 reception for 6 yards. Tyreek Hill hasn't even been targeted yet.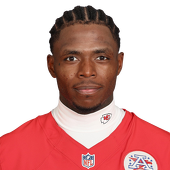 Josh Gordon started, just FYI. That's a good sign he'll get more snaps today against the Titans.
Brett Kern with another crazy punt. This one hit at around the 2 yd line and literally died. #Chiefs get the ball at their 3-yd line. Chad Henne in at QB.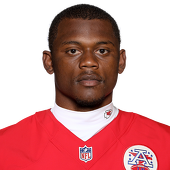 Here are the Chiefs' inactives for today's game against Tennessee: CB DeAndre Baker FB Michael Burton LB Anthony Hitchens OL Austin Blythe OT Prince Tega Wanogho OG Laurent Duvernay-Tardif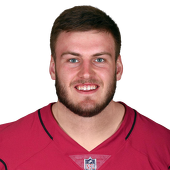 Thanks to the sack by Ben Niemann, Big Macs will be buy one, get one free tomorrow at KC-area McDonald's. pic.twitter.com/P7aFys6BOi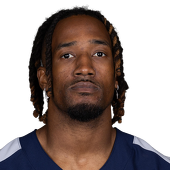 Chiefs starting CBs today look like L'Jarius Sneed on right side and Rashad Fenton on left side the way they're lining up for pregame warmups.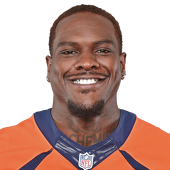 That ball was out very quick, otherwise Frank Clark would have gotten in there for a pressure/sack. Beat the LT so quick the G was late to help even though he was assigned to help from the beginning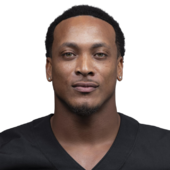 AJ Brown beats Mike Hughes, Tannehill great throw, 14-0 Titans with 42 seconds left in the first. That's a 97-yard TD drive and this whole offense is on display.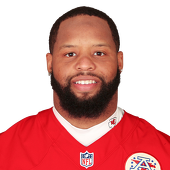 For game 7, this is the closest the Chiefs' defense has been to being fully healthy. Anthony Hitchens (right tricep contusion) is the lone starter inactive. But remember, the progress of the younger players could be the key to the unit improving. bit.ly/3nnaGtk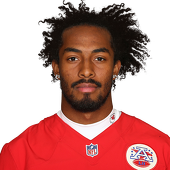 Marcus Kemp doing Marcus Kemp things on special teams. Hustles down the field to stop the punt from going in the end zone. Titans ball inside their own 5-yard line. Excellent play by Kemp.
If there was any doubt on who was lining up at RT for the Chiefs this week, Mike Remmers working with the ones during warm-ups. As expected. Chiefs made the switch last week from rookie Lucas Niang to Remmers.

The Kansas City Chiefs have a new starter in the middle of the defense against the Tennessee Titans on Sunday.

The past three seasons under Steve Spagnuolo, there's seldom been a game without Anthony Hitchens starting at the MIKE linebacker position. He's been a constant as the defensive play-caller for Kansas City, getting the guys lined up in the right spots pre-snap. This week against the Titans, they'll be without that constant.

Hitchens suffered an elbow injury during the first half of the Week 6 game against the Washington Football Team. He was spotted with his arm in a sling this week and ruled out of the game on Friday after missing the entire week of practice. There was some question about the players who would get the opportunity to call the defense in his absence. Would they go to second-year LB Willie Gay Jr. or veteran Ben Niemann in his absence? Well, it turns out they're going with neither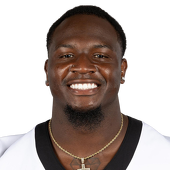 Down 24 to one of the best teams in the conference, Kansas City Chiefs' second-year linebacker Willie Gay Jr came up with a huge interception to give his team a chance to get back in the game. The defense has been exposed for the entirety of the matchup against Tennessee, but the highlight reel play by Gay was a breath of fresh air in a game where the unit has stunk to high heaven.

Initially a blitzer on the play, Gay disengaged from his blocker and lept high into the air to come down with the ball around the line of scrimmage. Kansas City took over possession around their own 20-yard line, but didn't come away with points on the ensuing drive. This impressive play from the Chiefs 2020 second-round pick came at a critical juncture in Kansas City's season, where they are likely to shake up their defensive personnel to find a winning combination of players to contribute
That was a little retro Julio Jones. I know somewhere @JaredStillman is punching a wall.
Shaping up to be a weird day: — The first TD pass of the day was thrown by #Patriots WR Kendrick Bourne. — The second TD pass was thrown by MVP hopeful and #Titans RB Derrick Henry.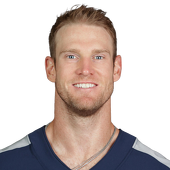 Ryan Tannehill stopping to meet this cute little guy on his way into the stadium. #KCvsTEN Today's the last day of the @MarsPetcareUS Adoption Weekend! Help get little Bishop 🐶 and his friends adopted. @ryantannehill1 x @nashvillehumane pic.twitter.com/ZhSWNM4Gz9
A.J. Brown complimented my Js. So, we can ALL agree the man has taste 😜 He also gave a thumbs up 👍🏾 when I asked how his tummy was doing #chipotletweets #KCvsTEN
The Titans have also somehow found a kicker, another strong theme. Randy Bullock crushes one from 51 with room to spare. Up 27-0 with 3 ticks left in the half.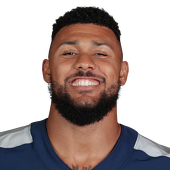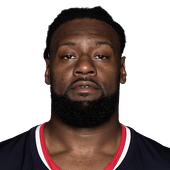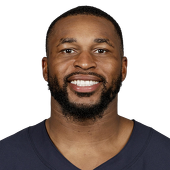 Excited to celebrate our ultimate playmaker, Amy Adams Strunk. 👸🏻 "Playmakers: Women of the Titans" Game #KCvsTEN pic.twitter.com/dJa1DWZy3F
Touchdown @Titans -- @KingHenry_2 throw to MyCole Pruitt. Yes, you read that right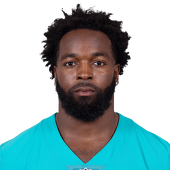 David Long is so instinctive and smooth flowing to the football. Every week he impresses me with how he's able to consistently find the ball carrier. Truly a natural at LB. #Titans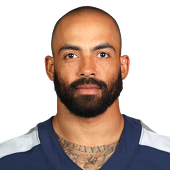 .@KevinByard with a great play -- punched the ball out from Mahomes Matthias Farley recovered it @Titans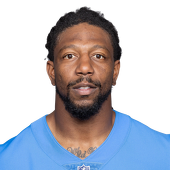 The Titans played a near perfect half of football against the Chiefs resulting in a 27-0 lead, the 2nd biggest halftime deficit for the Chiefs under Andy Reid (29-0 vs Steelers 2017). An early sack by Bud Dupree forced a punt on the Chiefs' first possession. The Titans defense...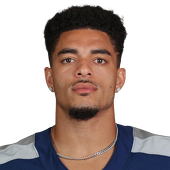 Against the NFL's No; 2 passing offense that is averaging 308.5 yards a game, the #Titans are without four of their top seven defensive backs: Kristian Fulton, Amani Hooker, Caleb Farley, Chris Jackson.

Mike Vrabel's Titans are making a statement. Six days after upsetting Buffalo, they've rolled to a 27-0 first-half lead over Kansas City. Colts will host the AFC South leaders next Sunday at Lucas Oil Stadium.

Kendall Lamm suffered a sprained ankle and Nate Davis was dealing with cramps. Both should be OK. #Titans.

Tannehill 14 for 16, 195 yards and a touchdown, with a rushing TD, in the first half. Also having a helluva day: Todd Downing.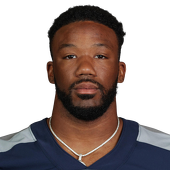 The #Titans' secondary is incredibly shorthanded. Chris Jackson wasn't listed with an injury status after practicing fully on Friday, so that's a surprise inactive. twitter.com/JamesPalmerTV/…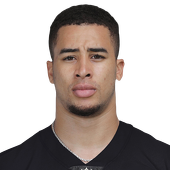 #Titans are going to need a big day from all three of these guys. Dane Cruikshank filling in at safety and Breon Borders at RCB. pic.twitter.com/Gyx6RzKc5q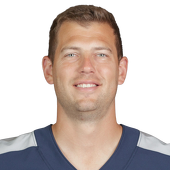 Brett Kern having a tough time shaking off the rust today. #Sarcasm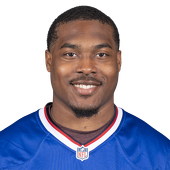 Darrynton Evans back deep to return kickoff for @Titans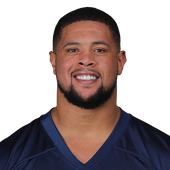 Rodger Saffold is back in at LG for the Titans as they start this offensive series.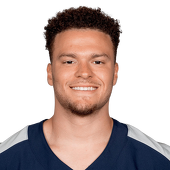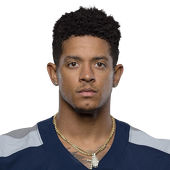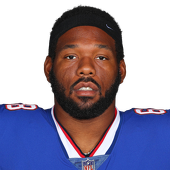 Lamm hurt. Bobby Hart in. Instead of Radunz again, the second-round tackle they drafted who's a backup guard now who played a bit for Saffold earlier. #Titans

After getting good news this morning about one of the Tennessee Titans' starters on offense, we're getting some bad news about one of the team's starters on defense.

According to John Glennon of Sports Illustrated, the Titans will be without safety Amani Hooker, who was a late addition to the injury report during the week with a groin issue and was listed as questionable.

Hooker's absence is yet another big blow to a Titans defense already without its starting cornerback, Kristian Fulton, and his backup, Caleb Farley. This will no doubt make an already tough matchup against an elite Kansas City Chiefs offense even harder
Scoring Summary
Team
QTR
TIME
SCORING PLAY
No scoring plays available for this game.
Full Play-by-Play
Injury Report
| Name | Pos | Injuries | Status |
| --- | --- | --- | --- |
| DeAndre Baker | CB | Gaemday Inactive | OUT |
| Darrel Williams | RB | Toe | OUT |
| Shane Buechele | QB | Gameday Inactive | OUT |
| Khalen Saunders | NT | Gameday Inactive | OUT |
| Derrick Gore | RB | Gameday Inactive | OUT |
| Prince Tega Wanogho | OT | Gameday Inactive | OUT |
| Joshua Kaindoh | DE | Gameday Inactive | OUT |
| Tyrann Mathieu | SS | Concussion | OUT |
| Malik Herring | DE | Knee (acl) | OUT |
| Lucas Niang | OT | Knee | OUT |
| Jody Fortson | WR | Achilles | OUT |
| Chris Lammons | SS | Ankle Sprain | OUT |
| Mike Remmers | OT | Knee | OUT |
| Name | Pos | Injuries | Status |
| --- | --- | --- | --- |
| Taylor Lewan | OT | Concussion | OUT |
| Chester Rogers | WR | Groin | OUT |
| Cameron Batson | WR | Knee (acl) | OUT |
| Caleb Farley | DB | Knee (acl) | OUT |
| Amani Hooker | FS | Groin | OUT |
| Daniel Munyer | C | Ankle | QUES |
| Trevon Coley | NT | Foot | OUT |
| Sam Ficken | K | Groin | OUT |
| Jayon Brown | ILB | Knee | OUT |
| B.J. Bello | ILB | Ankle | OUT |
| Derick Roberson | OLB | Knee | OUT |
| Kristian Fulton | CB | Hamstring | OUT |
| Tommy Hudson | TE | Ankle | OUT |
| Aaron Brewer | C | Knee | OUT |
| Brandon Kemp | OT | Undisclosed | OUT |
| Racey McMath | WR | Quad | OUT |
| Briley Moore | TE | Torn Acl | OUT |
| Rashad Weaver | LB | Ankle | OUT |
| Monty Rice | LB | Groin | OUT |