| | | | | | |
| --- | --- | --- | --- | --- | --- |
| MIN | 0 | 13 | 7 | 7 | 27 |
| LAC | 0 | 10 | 7 | 3 | 20 |
Odds Across Sportsbooks
Game Charts
MIN100%
LAC0%
Passing
FP
ATT
CMP
YDS
YPC
TD
INT
LONG
SACK
RATE

Kirk Cousins

17.46
37
25
294
11.8
2
0
27
2
109.52
Rushing
FP
ATT
YDS
YPC
LONG
TD
FUM

Justin Jefferson

22.9
1
-4
-4
-4
0
0

Dalvin Cook

20.8
24
94
3.9
12
1
0

Kirk Cousins

17.46
4
-3
-0.8
4
0
1

Alexander Mattison

5
4
16
4
7
0
0
Receiving
FP
TAR
REC
YDS
YPR
LONG
TD
FUM

Justin Jefferson

22.9
11
9
143
15.9
27
0
0

Dalvin Cook

20.8
5
3
24
8
15
0
0

Tyler Conklin

16.1
5
3
11
3.7
5
2
0

Adam Thielen

11.5
7
5
65
13
19
0
0

Alexander Mattison

5
1
1
24
24
24
0
0

C.J. Ham

4.3
3
3
13
4.3
7
0
0

Chris Herndon

2.4
2
1
14
14
14
0
0

K.J. Osborn

0
1
0
0
0
0
0
0
Kicking
FP
FGA
FGM
PCT
LONG
XP

Greg Joseph

9
2
2
100
46

3

/

3

Team Defense
FP
PA
TD
SACK
FR
INT
YDS

MIN

5
20
0
2
0
1
253
Passing
FP
ATT
CMP
YDS
YPC
TD
INT
LONG
SACK
RATE

Justin Herbert

12
34
20
195
9.8
1
1
26
2
72.55
Rushing
FP
ATT
YDS
YPC
LONG
TD
FUM

Austin Ekeler

14.9
11
44
4
9
0
0

Justin Herbert

12
2
22
11
17
0
0

Larry Rountree III

7
5
10
2
5
1
0

Joshua Kelley

0.6
1
6
6
6
0
0
Receiving
FP
TAR
REC
YDS
YPR
LONG
TD
FUM

Keenan Allen

17.8
11
8
98
12.2
26
0
0

Austin Ekeler

14.9
6
3
15
5
7
1
0

Mike Williams

7.3
6
4
33
8.2
11
0
0

Joshua Palmer

5.2
4
3
22
7.3
13
0
0

Donald Parham Jr.

2.7
2
1
17
17
17
0
0

Jared Cook

2
3
1
10
10
10
0
0

Jalen Guyton

0
1
0
0
0
0
0
0
Kicking
FP
FGA
FGM
PCT
LONG
XP

Dustin Hopkins

8
2
2
100
46

2

/

2

Team Defense
FP
PA
TD
SACK
FR
INT
YDS

LAC

4
27
0
2
1
0
381
Game News
Derwin James and Alohi Gilman collided in the end zone covering those two crossing routes. That's how Tyler Conklin got so open. Touchdown Vikings.
Gruden: "Obviously dealing with the Shanahans was something that they did not want to do. I don't think that they could stomach having Kirk Cousins be successful for Kyle Shanahan… and I think there was still some hope that we could re-sign him." Kirk talk around 49:00 mark.
Sometimes football doesn't have to be that hard: If you have talents like Justin Jefferson, get them the ball. The #Vikings left LA as winners because they, at last, found Jefferson and Adam Thielen in must-have moments. My game story from SoFi Stadium: startribune.com/vikings-charge…
#Vikings OL Dakota Dozier has been released from the hospital after a bout with COVID-19, source said. Dozier, who is fully vaccinated, was admitted Tuesday night after experiencing breathing issues. I'm told he's feeling much better.
Irresponsible of Alexander Mattison to entice the Vikings into more checkdowns on second and long
How many linebackers are better in pass coverage than Eric Kendricks?
#Vikings take a 6-3 lead on Greg Joseph's FG.
Camryn Bynum is the first player since LB A.J. Johnson (DEN) in 2018 to record an INT and sack in their first two career starts.
Mike Zimmer: "As I told the team, it takes a lot of courage to fight through adversity when everybody's shooting arrows at you."
Dede Westbrook with a 45-yard punt return to give the Vikings the ball on the Chargers' 28. It's crazy how the Chargers have been so mad on special teams for so long. And that's coming from someone who has watched the Vikings every Sunday for years.
Vikings inactives for today's game in LA against the Chargers: QB Kellen Mond WR Ihmir Smith-Marsette Anthony Barr (knee) Bashaud Breeland, who was listed as questionable due to a groin injury, is playing.
Blake Lynch starts in place of Anthony Barr as the #Vikings open in base.
Cam Dantzler is being looked at in the injury tent. The Vikings can't afford many more injuries at cornerback with Patrick Peterson already out and Bashaud Breeland playing through a groin injury.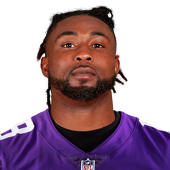 Patrick Jones is playing wild with those gap assignments
Despite the small inactives list for them this week, the Vikings will have a lengthy list of absences for the Sunday game against the Chargers.

At the time this article was published, Minnesota had five players on the COVID-19/Reserve list. Starters S Harrison Smith and C Garrett Bradbury, both of whom still reside on the list, are expected to miss Week 10.

Los Angeles is also dealing with some missing players. Here is the full inactives list for both teams heading into the Sunday afternoon matchup
Targets Weeks 1-6: Keenan Allen - 57 Mike Williams - 56 Targets Weeks 8-10: Keenan Allen - 35 Mike Williams - 16
Starting QBs vs. the Patriots in the last three games: Justin Herbert: 51.4%, 223 yards, two TDs, two INTs, 66.7 rating Sam Darnold: 48.5%, 172 yards, three INTs, 26.2 rating Baker Mayfield: 52.4%, 73 yards, one TD, one INT, 56.2 rating (left with injury in late 3Q).
Chargers quarterback Justin Herbert and running back Austin Ekeler connected for a touchdown to take a 17-13 lead against the Vikings in the third quarter.

Herbert is the fourth player in history to reach 50 touchdown passes within the first 24 games of his career. Additionally, he is also the fourth-youngest player ever to achieve the accolade.

At 26, Ekeler is the youngest running back to reach 20 receiving touchdowns in the common draft era, since 1970.

Check out the historical scoring play here
Larry Rountree III told me over the summer when he would score his first touchdown, his dance would be "live." Yes, @LRountreeIII, as someone who worked in dance, that was live.
#MINvsLAC inactives Easton Stick Justin Jackson Nasir Adderley Mark Webb Jr. Gabe Nabers Michael Davis Trey Pipkins III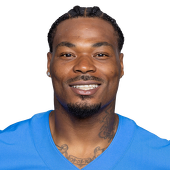 Based on pregame warmups, it will be Tevaughn Campbell and Asante Samuel Jr. at CB and Derwin James and Alohi Gilman at S in base packages. Chris Harris in the slot in nickel with same players at S and CB. #Chargers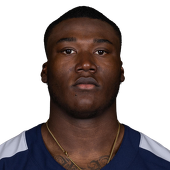 Amen Ogbongemiga in for Kenneth Murray at LB. Murray has missed two tackles in this drive. #Chargers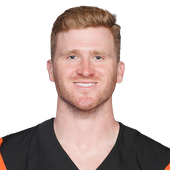 Dustin Hopkins makes a 45-yard field goal. Tied 3-3 with 11:28 in the second quarter #Chargers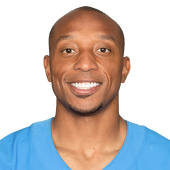 Chris Harris with a PBU on third down. #Chargers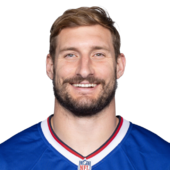 Joey Bosa headed to the blue medical tent. #Chargers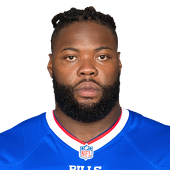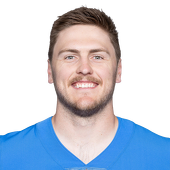 That is Nick Niemann's eighth special teams tackle this season. Entered this game tied for second in the league.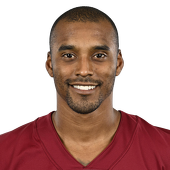 The Los Angeles Chargers are set to take on the Minnesota Vikings in Week 10 of the regular season.

Here is a look at their inactives today:

With Michael Davis out, Tevaughn Campbell will get the start in place of him.

With Nasir Adderley out, Alohi Gilman will start alongside Derwin James.

Sign up for the Chargers Wire email newsletter to get our top stories in your inbox every morning

Please re-enter your email address
Scoring Summary
| Team | QTR | TIME | SCORING PLAY | | |
| --- | --- | --- | --- | --- | --- |
| MIN | 2ND | 14:18 | Greg Joseph kicked a 46-yard field goal | 3 | 0 |
| LAC | 2ND | 11:33 | Dustin Hopkins kicked a 46-yard field goal | 3 | 3 |
| MIN | 2ND | 6:42 | Greg Joseph kicked a 30-yard field goal | 6 | 3 |
| MIN | 2ND | 3:30 | Kirk Cousins passed to Tyler Conklin down the middle for 5 yard touchdown | 13 | 3 |
| LAC | 2ND | 1:33 | Larry Rountree III rushed up the middle for 1 yard touchdown | 13 | 10 |
| LAC | 3RD | 10:44 | Justin Herbert passed to Austin Ekeler down the middle for 2 yard touchdown | 13 | 17 |
| MIN | 3RD | 2:39 | Kirk Cousins passed to Tyler Conklin to the left for 1 yard touchdown | 20 | 17 |
| MIN | 4TH | 9:34 | Dalvin Cook rushed to the left for 1 yard touchdown | 27 | 17 |
| LAC | 4TH | 4:40 | Dustin Hopkins kicked a 24-yard field goal | 27 | 20 |
Full Play-by-Play
Injury Report
| Name | Pos | Injuries | Status |
| --- | --- | --- | --- |
| Anthony Barr | OLB | Knee | OUT |
| Dalvin Cook | RB | Ankle | OUT |
| Bisi Johnson | WR | Knee (acl) | OUT |
| Irv Smith Jr. | TE | Knee | OUT |
| Harrison Hand | CB | Hamstring | OUT |
| Dan Chisena | WR | Undisclosed | OUT |
| Kene Nwangwu | RB | Knee | OUT |
| Christian Darrisaw | OT | Groin | OUT |
| Jaylen Twyman | DT | Pelvis | OUT |
| Janarius Robinson | DE | Lower Body | OUT |
| Name | Pos | Injuries | Status |
| --- | --- | --- | --- |
| Bryan Bulaga | OT | Back | OUT |
| Oday Aboushi | G | Knee (acl) | OUT |
| Kenneth Murray Jr. | LB | Ankle | OUT |
| Damon Lloyd | LB | Undisclosed | OUT |