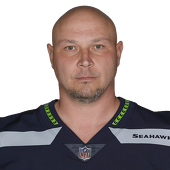 LOCAL NEWSPAPER

NEXT
|
PREV

Posted 2 days ago. via Washington Times
ALAMEDA, Calif. - Kicker Sebastian Janikowski's career with the Oakland Raiders has ended after 18 seasons. Owner Mark Davis released a statement Thursday thanking Janikowski for his contributions to the franchise. Janikowski is eligible to become an unrestricted free agent next month and the Raiders told him this week they ...
BLOG / COLUMNIST

NEXT
|
PREV

Posted 2 days ago. via All Things Broncos
Sebastian Janikowski, one of the late Al Daviss most controversial draft picks, will not be returning to the Raiders, bringing to an end his long career in Oakland.

The kicker, who turns 40 in March, was the 17th overall pick in 2000, the same draft in which the New England Patriots took Tom Brady. Although Janikowski had said he hoped to be kicking for the Raiders when they move to Las Vegas in 2020, he will become a free agent in March.

Janikowski missed all of last season with a back injury and was replaced by 27-year-old Giorgio Tavecchio, who converted 16-of-21 field goal attempts and 33-of-34 extra points. Janikowski, though, is not ready to retire
FANTASY ANALYSIS

NEXT
|
PREV

Posted 3 days ago. via footballguys
Oakland Raiders impending free-agent PK Sebastian Janikowski has been informed that the Raiders likely will not re-sign him this offseason, according to a source. Footballguys View: A first-round pick of the Raiders in the 2000 NFL draft, Janikowski missed last year with a back injury. If Janikowski can prove that he's healthy, there should be teams interested in his services for the right price.
VIDEOS

NEXT
|
PREV

Add or Drop Sebastian Janikowski?
Top
The current trend indicates that there has been minimal movement in terms of ADDS or DROPS for Janikowski. In the past week his own percentage has decreased by 0.27% . Meanwhile his start percentage has increased by 7.01% .
In the past 30 days, the highest own percentage for Janikowski is 6.13% and his lowest is 3.69%. In terms of start percentages, his highest start percentage is 55.17% and lowest is 24.00%.
Sebastian Janikowski Injury News
Top
Sebastian Janikowski Fantasy Scoring
Top
Sebastian Janikowski Fantasy Graph
Top
Fantasy Chart Loading...