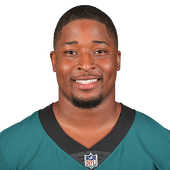 LOCAL NEWSPAPER

NEXT
|
PREV

Posted 3 days ago. via philly.com
Corey Nelson's special teams prowess will help offset the departure of Trey Burton. But he's also hoping to make a major contribution for the Eagles at linebacker.
FANTASY ANALYSIS

NEXT
|
PREV

Posted 4 days ago. via footballguys
Updating previous reports, free-agent LB Corey Nelson (Broncos) officially agreed to terms on a one-year deal with the Philadelphia Eagles Wednesday, March 14. Financial terms were not disclosed, but an earlier report stated the contract is worth $2.25 million.
BLOG / COLUMNIST

NEXT
|
PREV

Posted 5 days ago. via espnnflblog
Needing linebacker depth, the Eagles turned their attention to Denver backup Corey Nelson, a standout on special teams.
VIDEOS

NEXT
|
PREV

RELATED NEWS

NEXT
|
PREV

Posted 11 hrs ago. via All Things Broncos
Although the Broncos had had some discussions about making a move at inside linebacker this offseason, their starting duo of Todd Davis and Brandon Marshall will return.

Last week the team re-signed Davis to a three-year, $15 million contract that includes $6 million in guarantees. And on Sunday, Marshall's $5 million salary for 2018 became fully guaranteed, ensuring he'll be back, as well.

Even though Marshall signed a four-year extension in 2016, there was some question of whether he'd return this year as general manager John Elway retooled the roster. In addition to re-signing Davis, the Broncos had also offered backup Corey Nelson a one-year, $2.25 million offer to return, but Nelson took the same money in Philadelphia. Had Nelson stayed, however, the Broncos would have been facing a hefty price tag to keep their inside linebacking group intact
Add or Drop Corey Nelson?
Top
The current trend indicates that there has been no movement in terms of ADDS or DROPS for Nelson. In the past week his own percentage has hardly any movement . Meanwhile his start percentage has remained steady.
In the past 30 days, the highest own percentage for Nelson is 3.13% and his lowest is 0.00%. In terms of start percentages, his highest start percentage is 99% and lowest is 0.00%.
Corey Nelson Injury News
Top
Corey Nelson Fantasy Scoring
Top
TACKLES
WK
OPP
TOTAL
AST
SACK
PASS DEF
INT
INT TD
PTS
6
NYG
0
2
0
0
0
0
1.0
2
DAL
1
0
0
0
0
0
1.0
1
LAC
1
0
0
0
0
0
1.0
2
2
0
0
0
0
Corey Nelson Fantasy Graph
Top
Fantasy Chart Loading...