| | | | | | |
| --- | --- | --- | --- | --- | --- |
| MIA | 0 | 14 | 3 | 0 | 17 |
| NYJ | 5 | 14 | 0 | 21 | 40 |
Odds Across Sportsbooks
| | MIA | NYJ | |
| --- | --- | --- | --- |
| Consensus | | | |
| DraftKings | | | |
| FanDuel | | | |
| SugarHousePA | | | |
| SugarHouseNJ | | | |
| Parx | | | |
| RiversCasinoPA | | | |
| Caesars | | | |
| WynnBet | | | |
| PointsBet | | | |
| BetMGM | | | |
| Unibet | | | |
| Barstool | | | |
| SportsIllustrated | | | |
| Fubo | | | |
Green dot denotes best odds.
| | MIA | NYJ | |
| --- | --- | --- | --- |
| Consensus | | | |
| DraftKings | | | |
| FanDuel | | | |
| SugarHousePA | | | |
| SugarHouseNJ | | | |
| Parx | | | |
| RiversCasinoPA | | | |
| Caesars | | | |
| WynnBet | | | |
| PointsBet | | | |
| BetMGM | | | |
| Unibet | | | |
| Barstool | | | |
| SportsIllustrated | | | |
| Fubo | | | |
Green dot denotes best odds.
Game Charts
MIA0%
NYJ100%
Game News
Dolphins' QB Teddy Bridgewater is out of the game and being evaluated for a head injury.
Waddle (groin) caught all three of his targets for 23 yards in Sunday's 40-17 loss to the Jets.
The final score is deceiving, as Miami actually had a chance to take the lead before the Jets pulled away with three fourth-quarter touchdowns following a missed Dolphins field goal. Due to the game being close throughout, Miami was able to use a run-first approach on offense following Teddy Bridgewater's first-quarter head injury. No Dolphins receiver reached 50 yards as Miami turned to third-stringer Skylar Thompson under center, even though Waddle and Tyreek Hill (foot) combined to catch all 10 of their targets. The return of either Bridgewater or Tua Tagovailoa (concussion) would greatly benefit Waddle in Week 6 against the Vikings.
Dolphins' WRs Tyreek Hill (quad) and Jaylen Waddle (groin), both listed as questionable for Sunday, both are expected to play vs. the Jets barring any pregame setbacks, per sources.
Raheem Mostert said if a player passes protocol, he believes they should be able to play but "the rules are the rules."
Raheem Mostert's takeover of the Dolphins' backfield is complete ✅ 69% snaps 73% attempts 57% short yardage 60% long down distance 100% two-minute 19.2 fantasy points -- mid-range RB2 moving forward. Chase Edmonds only 15% of snaps 💀 Myles Gaskin challenging Edmonds for RB2
Now Dolphins' LT Terron Armstead has a toe injury and is questionable to return.
Mike Gesicki has 0 catches on 1 target in today's game vs. NY Jets. Dolphins could trade him for left-handed reliever at deadline. Or hold onto him for possible future compensatory pick.
Jason Sanders misses from 54 yards and the Dolphins still trail 19-17
That's an awful fumble from Skylar Thompson, whose processing speed appears to have slowed significantly over the course of the game
Dolphins CB Xavien Howard (groin) will be inactive, per Dolphins via Sal Pal. #Jets #Dolphins
Jets with dominant blow-out 40-17 win over Dolphins to snap a 12-game losing streak against AFC East teams. Miami was down to 3rd-string QB with Tua Tagovailoa and Teddy Bridgewater out, but Jets dominated every stage of this game. Jets are 3-2.
Injury Update | Durham Smythe has a hamstring injury and is questionable to return.
Dolphins safety Brandon Jones now has 4 career sacks of New York Jets quarterbacks

Mike McDaniel said the Dolphins' lack of turnovers on defense is "not up to their standard" and they'll look through the issue with a "fine-toothed comb"
Mostert 12-yd TD run. Nice play calls by Fins on that 75-yd drive, excellent blocking by Trent Sherfield and River Cracraft on TD run

Old friend Brandon Shell not at LT for Miami. Armstead out. #Jets
The Dolphins CBs today are Nik Needham, Kader Kohou, Noah Igbinoghene, Keion Crossen (glute/shoulder), Justin Bethel. S Elijah Campbell can also play CB. twitter.com/miamidolphins/…
For those who follow the Miami Dolphins on their social media platforms, you may have become accustomed to the videos that the team posts on the morning after a win.

The video will typically show the team's elevator doors at their facility with a significant image from their victory. For example, in last season's Thursday night victory over the Baltimore Ravens, Miami had Robert Hunt's front flip put on the elevator.

Well, after the Dolphins' 40-17 loss to the New York Jets on Sunday, New York's social media team decided to make one of their own videos of the famous elevator using a picture of Quinnen Williams after his fumble recovery
RB Michael Carter amazed by Alijah Vera-Tucker's versatility (started at RT, LT, RG in last 3 games): "AVT is a Pro Bowler. It doesn't get more simple than that...If he doesn't go to a Pro Bowl this year, the NFL is rigged." #Jets

That was one of the more impressive plays I've seen from Zach Wilson. #Jets

#Jets LT Duane Brown, who was activated off IR and will start today barring a setback in warmups, is playing despite a torn rotator cuff, source said. He opted for rehab rather than surgery with hopes his 2022 would continue. It will today.
Sauce Gardner has helped put 9 points on the board -- QB hit/intentional ground penalty in end zone and INT that sets up a TD. His interception was the Jets' 7th interception this season. That matches their total from all of last season. #Jets
Alijah Vera-Tucker getting reps at RT in the pre-game warmups. This would be his fourth different starting position in his first 21 games. That's happened only once in the NFL over the last 5 years. #jets
DL Jermaine Johnson (ankle) is questionable to return #MIAvsNYJ

Sal Pal's interview with Robert Saleh airs at 9 on SportsCenter. Message to team last night: "Same thing you got to do with every division game…You just gotta punch people in the mouth, go 60 minutes, ride the waves of a football game and just step on the gas for 60 minutes." pic.twitter.com/YWjCCrPAz4
JFM not the only player who enjoyed that moment. Sheldon Rankins says, next to seeing a DLM score a TD, the best thing is seeing a teammate "launch" another human being like Williams did to Hill. twitter.com/richcimini/sta…
Injury report: Jermaine Johnson (ankle) will be evaluated tomorrow. Braxton Berrios is fine, just had the wind knocked out of him, per Saleh. #Jets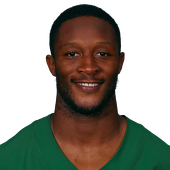 Marcell Harris has replaced 3rd S Will Parks in the base defense. So much for big nickel. Getting shredded by Mostert, #Jets finally adjust and put a LB in the game.
Jordan Whitehead just came out of the blue medical tent
Jets D line gets pressure on third down. JFM gets there and then Quinnen Williams cleans it up.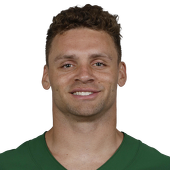 Jordan Whitehead in the medical tent. Ashtyn Davis at safety. #Jets
It's not about how you start, but about how you finish. And so far, the Jets have been finishing games on a high note.

The Jets are now 3-2 after dismantling the Miami Dolphins, 40-17. That includes outscoring the Dolphins, 21-0, in the fourth quarter. Remember, this game was 19-17 going into the fourth quarter and the Dolphins had life. The Jets quickly sucked all the life out in the fourth with a strip-sack from Carl Lawson and a subsequent Breece Hall touchdown that pretty much iced the game.

With that 21-0 fourth-quarter margin, the Jets are now outscoring opponents, 79-20, in the fourth quarter (H/T Eric Allen of Jets 360 Productions)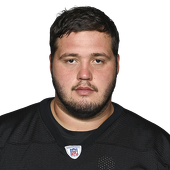 Jets just announced that Alijah Vera-Tucker will start at right tackle today with Nate Herbig starting at right guard

The Jets have made it through their tour of the AFC North at 2-2. Now, they jump into their own division for the first time this season as the Miami Dolphins come to town. Can the Jets spring the upset?

The matchup to watch is obviously Jets CBs Sauce Gardner and D.J. Reed vs. Dolphins WRs Tyreek Hill and Jaylen Waddle. Gardner and Reed have quickly become one of the better cornerback duos in the NFL but have yet to face a wide receiver duo as talented as the one in Miami. It will be very fun to watch how defensive coordinator Jeff Ulbrich handles the two wide receivers and how they want to deploy coverage against them