| | | | | | |
| --- | --- | --- | --- | --- | --- |
| LAC | 3 | 14 | 10 | 3 | 30 |
| CLE | 14 | 7 | 7 | 0 | 28 |
Odds Across Sportsbooks
| | LAC | CLE | |
| --- | --- | --- | --- |
| Consensus | | | |
| DraftKings | | | |
| FanDuel | | | |
| SugarHousePA | | | |
| SugarHouseNJ | | | |
| Parx | | | |
| RiversCasinoPA | | | |
| Caesars | | | |
| WynnBet | | | |
| PointsBet | | | |
| BetMGM | | | |
| Unibet | | | |
| Barstool | | | |
| SportsIllustrated | | | |
| Fubo | | | |
Green dot denotes best odds.
| | LAC | CLE | |
| --- | --- | --- | --- |
| Consensus | | | |
| DraftKings | | | |
| FanDuel | | | |
| SugarHousePA | | | |
| SugarHouseNJ | | | |
| Parx | | | |
| RiversCasinoPA | | | |
| Caesars | | | |
| WynnBet | | | |
| PointsBet | | | |
| BetMGM | | | |
| Unibet | | | |
| Barstool | | | |
| SportsIllustrated | | | |
| Fubo | | | |
Green dot denotes best odds.
Game Charts
LAC100%
CLE0%
Game News
Handing off to Joshua Kelley in the short red zone. What a novel concept.
With 300 passing yards today, Chargers QB Justin Herbert would become the first player in NFL history to reach 300+ passing yards 20 times within the first 3 seasons of his career. And he has 12 more games to go in Year 3 after today. pic.twitter.com/MsVET7keAj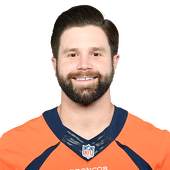 Shoutout to Chargers K Taylor Bertolet. After being cut by 8 NFL teams, kicking in the AAF, USFL and CFL, Bertolet was signed by the Chargers this Thursday. He made his NFL debut today, made all 6 of his kicks, including a go-ahead FG in the 4th. A cool story in perseverance. pic.twitter.com/8yCly1Yfqz
#Browns Myles Garrett agreed with Greg Newsome II that it was 'disrespectful' for #Chargers Brandon Staley to go for it on fourth and 1 at the end, and they didn't take kindly to it. Rookie M.J. Emerson broke up the pass to Mike Williams
Austin Ekeler is gonna lose sleep over not scoring that.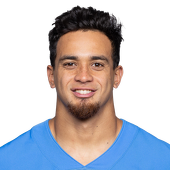 Alohi Gilman, who started in place of Nas Adderley, with a massive INT in the red zone. #Chargers now have a chance to ice this game.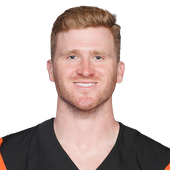 Please note: LAC kicker Dustin Hopkins inactive. Ex CFL & USFLer Taylor Bertolet will kick for Chargers. Never has kicked thru a swarm of midges.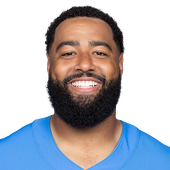 Storm Norton set to come back in at RT, but Trey Pipkins is testing his sets on the sideline right now.
Alohi Gilman is at safety next to Derwin James with starting D in warmups. Looks like Nasir Adderley is getting benched today.
#Chargers just took a timeout ahead of fourth-and-1 to sub out Jerry Tillery. Christian Covington in.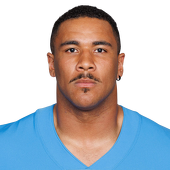 Chargers 4th-and-1 on own 46 with 1:13 left WP Go: 84.1% WP Punt: 78.9% Model agreed with Brandon Staley's decision to go for it. Believe TV said 4th-and-2 but play by play says 4th-and-1.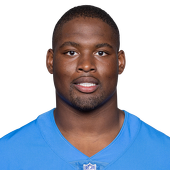 Trey Pipkins and Zion Johnson are the #Chargers best option in the running game. Their chemistry is blossoming.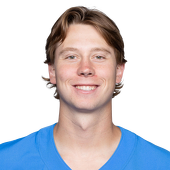 37 yards from JK Scott on that fourth-and-1 punt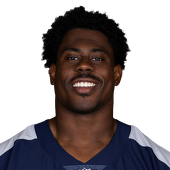 Last week it was to get Sebastian Joseph-Day at nose tackle. Ogbonnia is a pure nose, not much flexibility to play other alignments. Covington can line up in a bunch of different alignments. Assume it's a similar thought process vs. Browns rushing attack today. twitter.com/Richardgoesbla…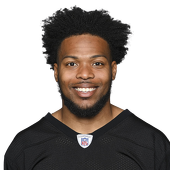 Christian Covington comes up huge on 4th down with a stop on Kareem Hunt. #Chargers offense starts off with the ball on Cleveland's side.
Nick Chubb is the only player in NFL history with 575+ rush yards and 7+ rush TD on fewer than 100 carries in the first 5 games of a season. #Browns @Browns twitter.com/kurt13warner/s…
Cooper secured seven of 12 targets for 76 yards and a touchdown in the Browns' 30-28 loss to the Chargers on Sunday.
The veteran wideout logged a team-high reception and target total while also pacing the receivers corps in yardage. Cooper had turned in a one-catch, nine-yard clunker on four targets in Week 4 against the Falcons, so his resurgence Sunday was an especially welcome sight and included his third double-digit target tally of the campaign. Cooper's next opportunity to continue improving his already impressive chemistry with Jacoby Brissett comes in a Week 6 home matchup against the Patriots.
#Browns DE Jadeveon Clowney, who has missed the last two games with an ankle injury, is optimistic about playing today, source said. He is listed as questionable.
J.C. Jackson gives up another completion, this one to David Njoku on third down.
Browns' DEs Jadeveon Clowney and Myles Garrett both active today vs. Chargers.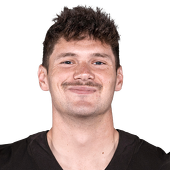 FINAL: #Chargers 30, Browns 28 Cade York misses from 54. Chargers survive after failed 4th down in their own territory and improve to 3-2.

#Browns acquiring Deion Jones showcases GM Andrew Berry's belief they can be in the hunt when Deshaun Watson returns. A competitive start despite wasted opportunities has suggested this won't be a lost season with Watson's suspension. It also may not be Cleveland's last trade.
The Patriots' last home shutout was 2016, Week 3, against the Texans when then-rookie Jacoby Brissett was making his first career start at QB.
CB Denzel Ward is headed to the locker room #Browns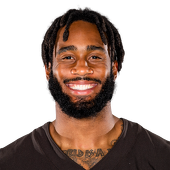 #Browns Kevin Stefanski has words with John Johnson III when he came off the field after 99-yard TD drive that put the #Chargers up 17-14 with 5:51 left. Regarding unsportsmanlike penalty.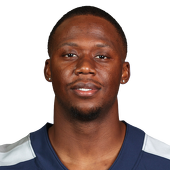 As the Cleveland Browns and Los Angeles Chargers get set for battle, the list of inactives has dropped. As the Browns announce eight inactives, running back/wide receiver Demetric Felton is among them. After elevating Chester Rogers from the practice squad again this week to return kicks, Felton's role has been reduced to ashes.

Rogers can be elevated one more time from the practice squad before the Browns have to sign him to the active roster to have him dress on Sundays. One has to wonder if Felton's roster spot could be on shaky ground in a week or two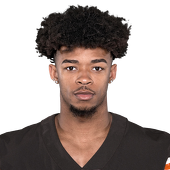 #Chargers settle for 28-FG after Ekeler's 71-yard run to the 4. Greg Newsome catches him from behind at the 4 to save TD. 14-3 #Browns with 2:26 left in 1Q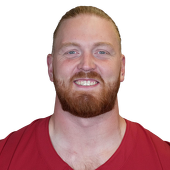 Huge block by 310-pound fullback Hjalte Froholdt on the Chubb TD run. Kind of a wild one here