| | | | | | |
| --- | --- | --- | --- | --- | --- |
| CHI | 3 | 7 | 9 | 3 | 22 |
| MIN | 7 | 14 | 0 | 8 | 29 |
Odds Across Sportsbooks
| | CHI | MIN | |
| --- | --- | --- | --- |
| Consensus | | | |
| DraftKings | | | |
| FanDuel | | | |
| SugarHousePA | | | |
| SugarHouseNJ | | | |
| Parx | | | |
| RiversCasinoPA | | | |
| Caesars | | | |
| WynnBet | | | |
| PointsBet | | | |
| BetMGM | | | |
| Unibet | | | |
| Barstool | | | |
| SportsIllustrated | | | |
| Fubo | | | |
Green dot denotes best odds.
| | CHI | MIN | |
| --- | --- | --- | --- |
| Consensus | | | |
| DraftKings | | | |
| FanDuel | | | |
| SugarHousePA | | | |
| SugarHouseNJ | | | |
| Parx | | | |
| RiversCasinoPA | | | |
| Caesars | | | |
| WynnBet | | | |
| PointsBet | | | |
| BetMGM | | | |
| Unibet | | | |
| Barstool | | | |
| SportsIllustrated | | | |
| Fubo | | | |
Green dot denotes best odds.
Game Charts
CHI0%
MIN100%
Game News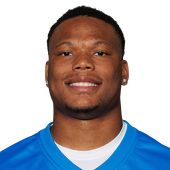 #Bears RB David Montgomery, listed as questionable with an ankle injury, is optimistic about playing today, source said.
Cameron Dantzler on his game-winning strip of Ihmir Smith-Marsette: "We kind of had intel that he'd be loose with the ball." #Vikings
Chicago takes a 22-21 lead with 9:26 remaining after Cairo Santos kicks a 51 yard field goal.
Something looked off on Justin Fields' incomplete pass to Darnell Mooney in the end zone. Mooney was coming open. Timing wasn't there. Fields had good protection, too. Every week there is a play like this between them.
Kindle Vildor interception and #Bears are in business at midfield.
Jaylon Johnson is on the field going through a pregame workout right now. He's listed as doubtful vs. MIN but has been going through a pretty lengthy warmup, so we'll see.
Kyler Gordon with a great jump off the edge and he gets home. Really hard to block a kick as the outside rush man but he pulled it off.
Justin Jones with a sack on 3rd down and the #Bears defense gets off the field for the first time - 2:00 remaining in the 2nd qtr

Does Luke Getsy dial up a deep shot on 1st down?


This same thing happened in Green Bay with Fields' abrupt movement in the backfield cueing Sam Mustipher to snap when that's not what Fields was trying to cue at all.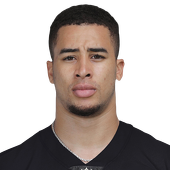 David Montgomery has been out since hurting his ankle against the Texans in Week 3.Nam Y. Huh, AP Photos MINNEAPOLIS — Bears running back David Montgomery will play against the Vikings on Sunday just two weeks after suffering an ankle injury against the Texans.Montgomery missed most of that game and was out against the Giants last week, but was back at practice Thursday and was listed as questionable to face the Vikings.Here are the Bears' inactives:TE Jake TongesDL Kingsley JonathanCB Jaylon JohnsonDB Dane CruikshankMontgomery has been the Bears' leading rusher every season since they drafted him in the third round in 2019.He ran for 889 yards and six touchdowns as a rookie, then followed with a career year of 1,070 and eight in 2020. He missed four games with a knee injury last season and finished with 849 yards and seven touchdowns.After a rough opener in the rain, Montgomery ran for 122 yards on 15 carries against the Packers in Week 2. He had three carries for 11 yards against the Texans the next week before defensive tackle Michael Dwumfour rolled into his leg at the end of a play.Khalil Herbert had 234 yards on 39 carries with two touchdowns while Montgomery was out, but Montgomery is more proven as a receiver and is the Bears' top pass blocker.Johnson, meanwhile, is the Bears' best cornerback, and his absence is extremely problematic given that they'll face one of the most explosive wide receivers in the NFL in Justin Jefferson.Johnson faced zero passes when he was in coverage the first two games, while opposing quarterbacks targeted Kindle Vildor and rookie Kyler Gordon.
After one quarter, Vikings WR Justin Jefferson is on pace for 28 catches and 364 receiving yards today. This is not a joke.
One too many boots for the Vikings. Kindle Vildor just stepped in front of a pass intended for Adam Thielen for an interception. Bears have outscored the Vikings 16-0 since falling behind 21-3 and can now take a lead. They'll start at their 48-yard line.
Bears block Greg Joseph's 51 yard field goal. Things have changed for Chicago the last 7ish minutes. Better execution, more aggressiveness, pass rush seems to be coming alive. Let's see what they do next down 21-16 with 7:34 to play in the 3rd Q.
Not sure I've ever heard the Vikings use as much hard count as they did today. K.J. Osborn false started on one, but Cousins got a free play on another.
Alexander Mattison has become a sneaky good third-down back. Forces the Bears to take a timeout after Jefferson's first-down drop and Cook's second-down run out of bounds.
Harrison Smith after the #Vikings' 29-22 victory: "Winning can become infectious. It's not always pretty. But last week wasn't pretty. The only one that was pretty was the first one. Hopefully we can get some more of those."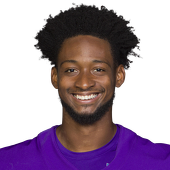 #Vikings CB Akayleb Evans is being evaluated for a concussion #MINvsCHI

Vikings S Lewis Cine returned to Minnesota yesterday, per coach Kevin O'Connell.
Cousins breaks Tommy Kramer's record for consecutive completions on a push pass to Jalen Reagor, who scoots in for a touchdown. 21-3 #Vikings, with 7:20 left in the second quarter.
Bears wide receiver Velus Jones Jr. scores on a 9-yard touchdown reception ahead of Vikings linebacker Jordan Hicks during the second half Sunday.Bruce Kluckhohn/AP MINNEAPOLIS — Rookie receiver Velus Jones touched the ball on offense for the first time of his career Sunday — and scored. On first-and-goal at the 9 on the first drive of the third quarter,  Jones went in motion from left to right and caught a touch pass from Fields on a speed sweep. He went around the right edge and plow
D.J. Wonnum got the initial rush there, and Danielle Hunter cleaned it up. #Vikings will take over near midfield after Jalen Reagor recovers his fumbled punt.
The Minnesota Vikings have released their inactives heading into Sunday's game against the Chicago Bears where they will try to improve their record to 4-1.

On the Vikings' side, there isn't a surprise, although seeing Andrew Booth Jr. on the list was disappointing. He was improving, as Booth Jr. was limited in practice all week. The other questionable player, wide receiver Jalen Nailor, will also be out today with a hamstring injury.

Here is the full list of inactives for the Vikings

Doors are open at U.S. Bank on a beautiful day in the Twin Cities. Dalvin Tomlinson out of the tunnel last as the #Vikings' defense is introduced. pic.twitter.com/DWwJSKA0Mz
2 yards on a flea flicker to Johnny Mundt ... could that be the fewest yards gained ever on a flea flicker?
Ryan Wright with a terrible punt and #Bears have excellent field position. Need to end 1st half on a positive note. Here is the chance.
Bears receiver Darnell Mooney had two catches for 52 yards Sunday.Abbie Parr/AP MINNEAPOLIS — Before the Bears took the field down 21-3 with 1:54 left in the first half Sunday, receiver Darnell Mooney pulled quarterback Justin Fields aside."I was telling Justin, 'Hey, if you gotta use your feet to give us a spark or something like that, use it,'" Mooney said. "'We need something. We have to get seven on this drive before we come out at halftime.'"Turns out, Mooney was the spark. On the first play of the drive, from midfield, Fields launched a pass down the left sideline that Mooney caught in spectacular fashion. With Vikings cornerback Chandon Sullivan all over him, Mooney turned his back to the end zone, jumped, and reached up with his right hand. He grabbed the ball and pulled it into his body, falling to the ground for a 39-yard gain. "We needed a spark," Mooney, who had two catches for 52 yards, said after the 29-22 loss at U.S. Bank Stadium "It was pretty dry out there." MOOOOONEY📺: #CHIvsMIN on FOX pic.twitter.com/ATLcNNd8dZ— Chicago Bears (@ChicagoBears) October 9, 2022 The Bears scored a touchdown three plays later, the first of 19 unanswered points."I feel like, if It's my vicinity, whether it's two-handed or one-handed, I gotta catch the ball," Mooney said.