| | | | | | |
| --- | --- | --- | --- | --- | --- |
| SEA | 14 | 10 | 14 | 10 | 48 |
| DET | 6 | 9 | 8 | 22 | 45 |
Odds Across Sportsbooks
| | SEA | DET | |
| --- | --- | --- | --- |
| Consensus | | | |
| DraftKings | | | |
| FanDuel | | | |
| SugarHousePA | | | |
| SugarHouseNJ | | | |
| Parx | | | |
| RiversCasinoPA | | | |
| Caesars | | | |
| WynnBet | | | |
| PointsBet | | | |
| BetMGM | | | |
| Unibet | | | |
| Barstool | | | |
| SportsIllustrated | | | |
| Fubo | | | |
Green dot denotes best odds.
| | SEA | DET | |
| --- | --- | --- | --- |
| Consensus | | | |
| DraftKings | | | |
| FanDuel | | | |
| SugarHousePA | | | |
| SugarHouseNJ | | | |
| Parx | | | |
| RiversCasinoPA | | | |
| Caesars | | | |
| WynnBet | | | |
| PointsBet | | | |
| BetMGM | | | |
| Unibet | | | |
| Barstool | | | |
| SportsIllustrated | | | |
| Fubo | | | |
Green dot denotes best odds.
Game Charts
SEA100%
DET0%
Game News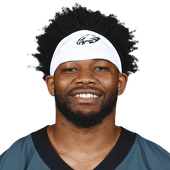 DK Metcalf confirms that he was indeed carted off the field during the game to use the bathroom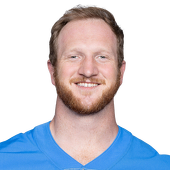 Seattle made that TD drive look easy. Will Dissly on the TD grab with Kerby Joseph in coverage. Never turned his head around. #SEAvsDET
Geno Smith to Noah Fant for about as wide-open of a 1-yard TD pass as you'll ever see. Smith also coulda walked that in for a score. #Seahawks lead 24-9.
no word if Mel Tucker's at Ford Field today in an attempt to steal Kenneth Walker III from the Seattle locker room
Lockett brought in six of eight targets for 91 yards, returned one punt for seven yards and lost a fumble in the Seahawks' 48-45 win over the Lions on Sunday.
Lockett finished with the second-highest reception, receiving yardage and target totals behind DK Metcalf on the afternoon. The veteran speedster also recorded a 34-yard grab that served as a season high, and he's enjoyed a very busy start to the season with 30 targets in the last three games alone. Lockett's next opportunity to build on his early chemistry with Geno Smith comes in a Week 5 road matchup against the Saints in a dome environment that should favor his speed.
Bash Pete Carroll for whatever you want. But the Seahawks' 71-year-old coach has hit jackpot so far in his decision--and it was ALL his decision--to go all in on rookie former college WR Tariq Woolen starting at cornerback from play 1, game 1.
Jason Myers good from 25 yards. #Seahawks lead 41-31 with 9:32 left in the game.
Lot of chaos and a flag down on the onside kick, but DeeJay Dallas emerges with the ball.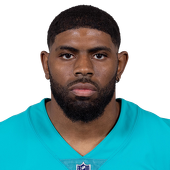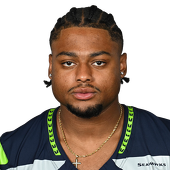 Coby Bryant forces a fumble and Seahawks have it. Brooks the recovery.

Check off your "Pete Carroll is upset so throws a doomed challenge flag" bingo square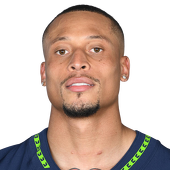 Oh Boy. Josh Jones and Barton miss tackles allowing Hockenson to turn a short pass into an 81-yard gain to the Seattle 4 as the third quarter ends.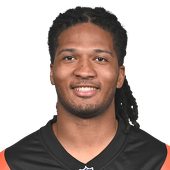 Not sure why Michael Jackson is back in at cornerback. Carroll has said he doesn't like rotating at that position. Sidney Jones had replaced Jackson in the 2nd and 3rd quarters.
Former Lions captain Quandre Diggs says of his Seahawks teammate Tariq Woolen: "He's special. He's a cheat code…We should thank God for that." @thenewstribune pic.twitter.com/tcZoXkOKNs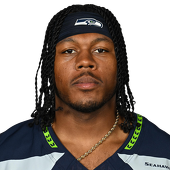 Dee Eskridge is being looked at by the medical staff after that 11-yard gain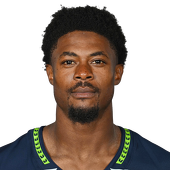 Seahawks inactives: CB Artie Burns, nickel DB Justin Coleman (both again), S Joey Blount, G Phil Haynes (late-week injury), WR Dareke Young, DT Myles Adams. Rookie Coby Bryant as the nickel for the 3rd straight game. He's played 67 and 66% of snaps the last 2 weeks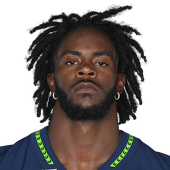 Seattle OLB Darryl Johnson is out for the rest of the game with an ankle injury. He got the start today ahead of Darrell Taylor.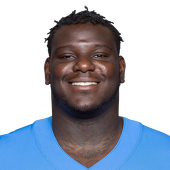 Poona Ford making sure Woolen got the ball back as a keepsake of his first NFL TD. Had his first NFL interception last week. Officially a 40-yard return. twitter.com/bcondotta/stat…
Seahawks going with an extra DB, meaning Cody Barton has not been on field on defense so far. Seahawks get a quick three and out with Ryan Neal making tackle on third down.

This is literally the game where having Jamal Adams in here would have made this a blowout for the #Seahawks. Instead the Lions are chunking big plays and surviving. twitter.com/SamuelRGold/st…
Uchenna Nwosu sack ends that Lions drive after the Woolen pick 6. Detroit punting with Seahawks up 31-15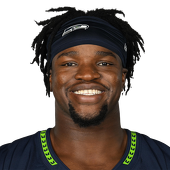 OLB Darryl Johnson, who started today for Darrell Taylor, comes off hurting. Team doctor looking at him on Seahawks' bench. Uchenna Nwosu enters for him to play opposite Boye Mafe.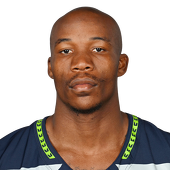 @RaibleKIRO7 The Seahawks' No. 1 defense in pregame warmups has Darryl Johnson at left OLB, opposite Uchenna Nwosu. Still Tariq Woolen at right CB and Mike Jackson on the left side.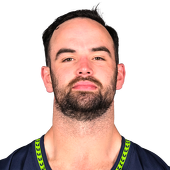 Big scrum for the onside kick but Nick Bellore says Seattle has it.
Seattle again using Ryan Neal in a third-safety/ILB role. Seattle gets another three and out.

Player props for Detroit Lions running back Jamaal Williams on Sunday against the Seattle Seahawks are available at Caesars Sportsbook. New Illinois bettors can take advantage of Caesars' new-user promo code by registering here. Detroit plays Seattle at noon on Sunday.

Jamaal Williams player rushing, touchdown props

Williams trends (Note: De'Andre Swift is out):

Williams cleared 67.5 rushing yards in Week 3

Williams has scored two touchdowns in two out of three weeks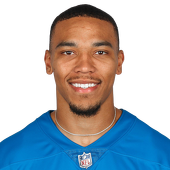 The Seahawks are back on the road this week, visiting the Lions in Detroit.

Here's all the info you need on how to watch.

What: Seattle Seahawks (1-2) vs. Detroit Lions (1-2)

When: Sunday, Oct. 2 at 10:00 a.m. PT

Where: Ford Field, Detroit, MI

Watch: The game will be broadcast on Fox in the yellow areas on the map below and locally on Q13Fox.

Why: The Seahawks are catching a lucky break in regard to injuries, as the Lions will be missing some of their most important players. That includes their leading rusher D'Andre Swift, their leading receiver Amon-Ra St. Brown as well as their kicker. This offers a good chance for Seattle to get back in the win column after a couple of deflating defeats
Amon-Ra St. Brown and D'Andre Swift don't play defense. 🤷‍♂️

What a play by Josh Reynolds, the only starting receiver still standing in Detroit, although he's doing it on just 1 good ankle -- not that he looked like it while wrestling the football away from a defender while fighting through a penalty
The Lions-Seahawks game featured: - 1,075 yards of total offense - 93 total points - 12 total touchdowns - Zero combined punts - 320 passing yards from Geno Smith, 378 passing yards from Jared Goff Offensive explosion.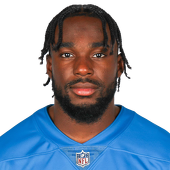 #Lions Injury Update: WR Quintez Cephus (foot) has been downgraded to Out.

it's been almost three hours of the Seahawks running the boot-action with the TE leaking into the flat and Aaron Glenn still hasn't figured it out

The Lions offense is finishing this game with 5 guys on the field who opened the season on practice squads. They've scored 45 points. Such a testament to Ben Johnson. And an indictment of this defense under Aaron Glenn, that they still trail.

Dan Campbell: "AG's a damn good coach, all right? The worst thing you can do is start pointing fingers ... because as dismal as it feels right now, we're not that far ... but until we actually do it, (doesn't matter)."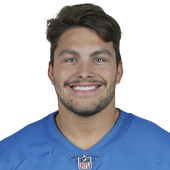 Lions so far: -Fumble lost -Missed PAT -4 penalties Lucky they got that Malcolm Rodriguez fumble on kick cover cause defense is allowing 7.7 yards per play

Dominik Eberle made 167 straight extra-point attempts at Utah State. He's missed the first two in his pro debut today. yiiiiiikes.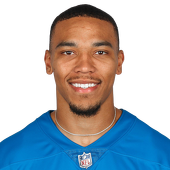 Detroit Lions inactives: RB D'Andre Swift WR Amon-Ra St. Brown WR DJ Chark G Jonah Jackson K Austin Seibert DL John Cominsky DL Demetrius Taylor
Based on warmups, it looks like rookie Kerby Joseph might earn the start at safety. He's played zero defensive snaps this season.
I'll dig deeper into this in Observations tomorrow. But the Lions need a lot more out of their rookie class & especially Aidan Hutchinson. It can't just be Malcolm Rodriguez. Lots of Seattle rookies making a positive impact Sunday.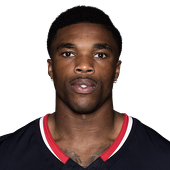 Jeff Okudah's had a promising start to 2022. Folks can probably put the crowns down for a bit, though.
Jack Fox is a top-35 QB in the league.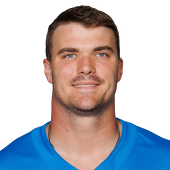 Lions inactives: Every skill player on offense, plus John Cominsky and Demetrius Taylor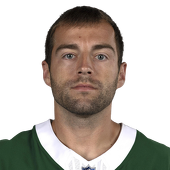 Lions without Austin Seibert today because of groin injury. They signed Dominik Eberle and he misses the extra point following Hockenson TD. Seattle leads 7-6 with 6:47 left in 1st quarter. #SEAvsDET