| | | | | | |
| --- | --- | --- | --- | --- | --- |
| JAX | 14 | 0 | 0 | 7 | 21 |
| PHI | 0 | 20 | 0 | 9 | 29 |
Odds Across Sportsbooks
| | JAX | PHI | |
| --- | --- | --- | --- |
| Consensus | | | |
| DraftKings | | | |
| FanDuel | | | |
| SugarHousePA | | | |
| SugarHouseNJ | | | |
| Parx | | | |
| RiversCasinoPA | | | |
| Caesars | | | |
| WynnBet | | | |
| PointsBet | | | |
| BetMGM | | | |
| Unibet | | | |
| Barstool | | | |
| SportsIllustrated | | | |
| Fubo | | | |
Green dot denotes best odds.
| | JAX | PHI | |
| --- | --- | --- | --- |
| Consensus | | | |
| DraftKings | | | |
| FanDuel | | | |
| SugarHousePA | | | |
| SugarHouseNJ | | | |
| Parx | | | |
| RiversCasinoPA | | | |
| Caesars | | | |
| WynnBet | | | |
| PointsBet | | | |
| BetMGM | | | |
| Unibet | | | |
| Barstool | | | |
| SportsIllustrated | | | |
| Fubo | | | |
Green dot denotes best odds.
Game Charts
JAX0%
PHI100%
Game News

Doug Pederson gets a standing ovation when he's introduced — as expected, and as he should.
#Eagles injuries this game so far: CB Darius Slay (forearm), T Jordan Mailata (shoulder), LB Patrick Johnson (concussion), RG Isaac Seumalo (ankle), LB Kyron Johnson (head). WR DeVonta Smith was in the medical tent, but returned.
Haason Reddick has 6.5 combined sacks/forced fumbles. Tied for the most in the NFL. #Eagles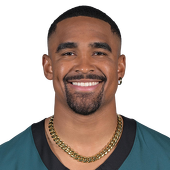 Jalen Hurts walked up behind Doug Pederson, tapped hm on the shoulder and his former coach turned around and gave him a long bear hug after the #Eagles defeated the Jaguars, 29-21. Eagles are 4-0 and still the only undefeated team in the NFL.
I think Dallas Goedert has a big game today #Eagles
"The best thing about being 4-0 is getting to maybe be 5-0" — Miles Sanders #Eagles

Injury Update: CB Darius Slay (forearm), and T Jordan Mailata (shoulder) are both questionable to return.
Darius Slay to the Giants on James Bradberry: "How you let that man out the building?"

"MILES SANDERS IS OUR NO. 1 BACK! AINT NO QUESTION ABOUT IT" — Nick Sirianni jokingly yells #Eagles
Jake Elliott is hurt. Limping off the field. #Eagles
Injury Update: LB Patrick Johnson is being evaluated for a head injury.
Trey Sermon's first carry with the Eagles goes 14 yards. Interesting player to track. Eagles liked him coming out of Ohio State, were aggressive putting in a waiver claim for him.
Jordan Mailata is back out on the sideline. Looks like he may return.
Today's Inactives#JAXvsPHI pic.twitter.com/eZTuKWr8V1

— Philadelphia Eagles (@Eagles) October 2, 2022

The Eagles released their list of inactives for Sunday's matchup against the Jaguars, and six players landed on the list.

Philadelphia elevated safety Andre Chachere from the practice squad for the first time this season. Chachere finished the 2021 season with the second-most special team snaps (322) on the team.

Running back Boston Scott and cornerback Avonte Maddox are both out for Sunday's game with injuries. Scott missed practice this week due to a rib issue, and Maddox has an ankle ailment
Injury Update: G Isaac Seumalo (ankle) is questionable to return.
Injury Update: LB Kyron Johnson is being evaluated for a head injury.
T.J. Edwards showed up to the game today in a Roxborough football jersey, showing support for the team (and neighborhood) that was haunted by a tragic, senseless shooting this week.
Brandon Graham with the big stop. Having him back is a big boost for the run defense. #Eagles

Jonathan Gannon has done a good job picking spots to send blitzes. Looked like he sent 7 there, and Lawrence panicked.
Jordan Davis with a huge tackle for a loss #Eagles

Andre Dillard hurt his forearm Sept. 1. His injury was thought to need 4-6 weeks for recovery. So, we're at 31 days right now. You know, in the event Mailata is out for a while.
Josiah Scott with the pass breakup Kirk has 0 catches so far #Eagles

That's Andre Chachere with a big tackle on punt coverage. He's on the practice squad and was a game-day elevation.
If the #Eagles move C.J. Gardner-Johnson to the slot in nickel, K'Von Wallace would be his likely replacement at safety. Promoting S Andre Chachere (ahead of rookie Reed Blankenship, who is on the 53) off the practice squad could suggest this move. twitter.com/Jeff_McLane/st…
And Grant Calcaterra just came out of the tent, btw.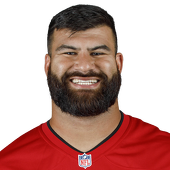 Jack Driscoll in at left tackle for the Eagles.