| | | | | | |
| --- | --- | --- | --- | --- | --- |
| CLE | 0 | 10 | 3 | 7 | 20 |
| ATL | 10 | 0 | 0 | 13 | 23 |
Odds Across Sportsbooks
| | CLE | ATL | |
| --- | --- | --- | --- |
| Consensus | | | |
| DraftKings | | | |
| FanDuel | | | |
| SugarHousePA | | | |
| SugarHouseNJ | | | |
| Parx | | | |
| RiversCasinoPA | | | |
| Caesars | | | |
| WynnBet | | | |
| PointsBet | | | |
| BetMGM | | | |
| Unibet | | | |
| Barstool | | | |
| SportsIllustrated | | | |
| Fubo | | | |
Green dot denotes best odds.
| | CLE | ATL | |
| --- | --- | --- | --- |
| Consensus | | | |
| DraftKings | | | |
| FanDuel | | | |
| SugarHousePA | | | |
| SugarHouseNJ | | | |
| Parx | | | |
| RiversCasinoPA | | | |
| Caesars | | | |
| WynnBet | | | |
| PointsBet | | | |
| BetMGM | | | |
| Unibet | | | |
| Barstool | | | |
| SportsIllustrated | | | |
| Fubo | | | |
Green dot denotes best odds.
Game Charts
CLE0%
ATL100%
Game News
📈Kareem Hunt 📉Cam Akers @PFF_NateJahnke is here to help you with your start/sit decisions this week pff.com/news/fantasy-f…

Cade York from 45 yards is ... good. 13-10.
Nick Chubb this season: Week 1: 22 runs, 141 yards Week 2: 17 runs, 87 yards, 3 TDs Week 3: 23 runs, 113 yards, 1 TD Week 4: 19 runs, 118 yards, 1 TD pic.twitter.com/tI4rkvPXjm
Amari Cooper, on the heels of back-to-back 100-yard receiving games, had one reception for nine yards as A.J. Terrell shadowed him throughout the game.
Jacoby Brissett already has one game-winning drive this season....
Big plays on defense often lead to big plays on offense, and that's what happened late in the first quarter of the Atlanta Falcons' Week 4 matchup against the Cleveland Browns.

After taking a 3-0 lead, Falcons safety Jaylinn Hawkins forced a fumble on Browns TE David Njoku, which was recovered by LB Rashaan Evans.

Hawkins Evans Big Time: CBS || NFL+ #CLEvsATL || #DirtyBirds pic.twitter.com/zZC95BOrts

— Atlanta Falcons (@AtlantaFalcons) October 2, 202
That INT by Denzel Ward should get people off his back.
The Cleveland Browns came into the game with no defensive line help with Myles Garrett, Jadeveon Clowney, and Taven Bryan all out against the Atlanta Falcons. And it showed as they were gashed against the run, and at one point surrendered 14 straight positive runs in the second half.

On the day, the Falcons were able to chalk up 202 rushing on the day, as the Browns were able to bottle up quarterback Marcus Mariota to just 139 yards and an interception through the air. In the end, quarterback Jacoby Brissett showed some natural regression for a bridge, journeyman quarterback as the Browns' offense struggled a bit more than expected in this one as well
With gametime less than two hours away, the Cleveland Browns have released their seven inactives for this matchup against the Atlanta Falcons. We knew that Myles Garrett and Taven Bryan would not play, but all-in-all they will be without three of their starting defensive linemen today.

To make up for their laundry list of injuries, the Browns did sign tight end Miller Forristall off of the practice squad, and elevated defensive linemen Roderick Perry and Curtis Weaver off of the practice squad for this matchup

Only took two plays to notice Anthony Walker's absence.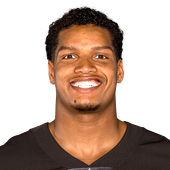 Browns will start Alex Wright and Isaac Rochell at DEs, Jordan Elliott and Tommy Togiai at DTs.
Patterson (knee) is listed as active Sunday versus the Browns, Tori McElhaney of the Falcons' official site reports.
Patterson was held out of practice Wednesday and Thursday with an official listing of "resting player/knee" before being a limited participant at Friday's session, earning a questionable designation for Week 4 in the process. The issue won't keep Patterson from game action, though, and he's now poised to lead the Falcons backfield yet again. Through three games this season, he's totaled 53 touches for 330 yards from scrimmage and two rushing touchdowns.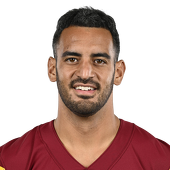 After a third quarter interception by Marcus Mariota, #Falcons coach Arthur Smith had his offense run it 14(!) times in a row — including a TD drive. Message delivered.
That is how you move down the field!

: CBS || NFL+ #CLEvsATL || #DirtyBirds pic.twitter.com/d1Z6Hz24Bz

— Atlanta Falcons (@AtlantaFalcons) October 2, 2022

After forcing a Browns punt, Falcons wide receiver Olamide Zaccheaus found  himself wide open for a 42-yard gain. An additional 15 yards was tacked on due to a facemask penalty on Cleveland, which brought the Falcons offense to the Browns' 35-yard line.

A Younghoe Koo field goal gave the Falcons a 23-20 lead late in the fourth quarter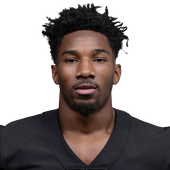 Big Dawgs Hunt(ley) the endzone. First career TD for Caleb Huntley‼️ 📺: CBS || NFL+ #CLEvsATL || #DirtyBirds pic.twitter.com/ytg8BjIoAf
Kyle Pitts: 34 snaps, 13 routes, 4 targets Parker Hesse: 48 snaps, 10 routes, 1 target
WR Drake London has been a total non-factor today. Denzel Ward picks off a pass London could've had there. #Browns in business
Tyler Allgeier turns on the jets and bulldozes his way to the five yard line. Falcons knocking on the door after a 41-yard gain.

Arthur Smith said they knew coming in this was going to be "a big boy fight" and he always felt that the team that ran the ball the best today was going to win. Well, that held true. Falcons outran the Browns 202 to 177.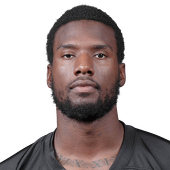 Falcons WR Bryan Edwards again the first Atlanta player on the field warming up, much like he was last week. Will be curious to see if he is up today.
Good job by Brissett cutting outside from Mykal Walker and Rashaan Evans with pump fake. TD. 10-7, ATL.
The Atlanta Falcons have now won two straight games following their 23-20 win over the Cleveland Browns in Week 4. Sunday's win was anything but easy, though.

The Browns were in position to steal the game late in the fourth quarter, when Falcons defensive lineman Grady Jarrett came up with a momentum-shifting sack. Cornerback Dee Alford did the rest, intercepting Browns QB Jacoby Brissett to secure the win.

Watch Alford's game-winning interception below, as shared by the team's Twitter account
Wow Richie Grant was so close to blocking that kick
They should run that wide-open Olamide Zaccheaus play more often. Just one man's opinion.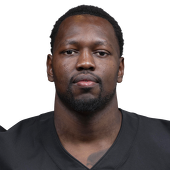 Arnold Ebiketie has had a heck of a first half for the Falcons. Doesn't have a ton of stats but he's been getting pressure on the quarterback consistently. Including in a critical moment on that last drive.
Lorenzo Carter has been really good for Atlanta thus far in 2022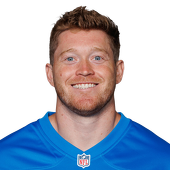 Good awareness by Mariota on that second down play. Extended the play and found Parker Hesse for 22. Then, hands it off to CP who hustles into the front corner of the endzone. Falcons extend their lead 10-0 in the 1Q.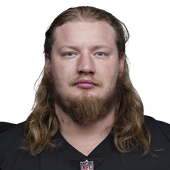 Had an interesting conversation with Kaleb McGary after the Falcons' win. One of the things I asked him about were the questions about him the last 6 months. McGary: "There have been questions about me since I got here." Truth: McGary is playing really, really well right now.
aaaand Avery Williams didn't want to be left out of the RB party. Breaks away for a 21-yard run. Flips the field.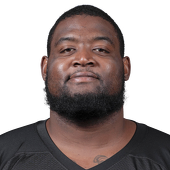 Not the start the Falcons needed. Go three-and-out, but defense picks them up and forces a Browns three-and-out. Good stop by Anthony Rush on third down.