| | | | | | |
| --- | --- | --- | --- | --- | --- |
| CHI | 6 | 3 | 3 | 0 | 12 |
| NYG | 7 | 7 | 3 | 3 | 20 |
Odds Across Sportsbooks
| | CHI | NYG | |
| --- | --- | --- | --- |
| Consensus | | | |
| DraftKings | | | |
| FanDuel | | | |
| SugarHousePA | | | |
| SugarHouseNJ | | | |
| Parx | | | |
| RiversCasinoPA | | | |
| Caesars | | | |
| WynnBet | | | |
| PointsBet | | | |
| BetMGM | | | |
| Unibet | | | |
| Barstool | | | |
| SportsIllustrated | | | |
| Fubo | | | |
Green dot denotes best odds.
| | CHI | NYG | |
| --- | --- | --- | --- |
| Consensus | | | |
| DraftKings | | | |
| FanDuel | | | |
| SugarHousePA | | | |
| SugarHouseNJ | | | |
| Parx | | | |
| RiversCasinoPA | | | |
| Caesars | | | |
| WynnBet | | | |
| PointsBet | | | |
| BetMGM | | | |
| Unibet | | | |
| Barstool | | | |
| SportsIllustrated | | | |
| Fubo | | | |
Green dot denotes best odds.
Game Charts
CHI0%
NYG100%
Game News
3rd and 20 and the #Bears dial up a 24-yard screen to Khalil Herbert.
Big 3rd down completion there for Justin Fields, 18-yard gain to Darnell Mooney.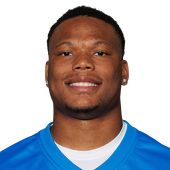 #Bears inactives K Cairo Santos RB David Montgomery CB Jaylon Johnson TE Ryan Griffin LB Matt Adams DB Dane Cruikshank OL Ja'Tyre Carter
That's a pretty deep ball from Justin Fields. 56-yard gain.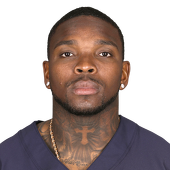 Let's focus on the Bears' defense. It's allowing 183.3 rushing yards per game over four weeks. "The message that it's been every week; stop the run," safety Eddie Jackson said. "We have to continue to stop the run when we go out there."
Jaylon Smith making an impact in his first game this season for the Giants. He has four tackles, including that one on the third-down screen to Cole Kmet.
#Bears K Cairo Santos, who has been away dealing with a personal issue, has been ruled out vs. the #Giants. Michael Badgley will kick.
#Bears HC Matt Eberflus says Velus Jones Jr. will be returning kicks and punts.
Dante Pettis needed to make that catch -- and Roquan Smith needed to make that tackle.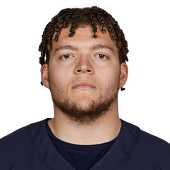 Looks like Lucas Patrick will start at right guard again today based on #Bears pregame warmups. We'll see if the rotation with Teven Jenkins continues.

Michael Badgley has hit 4 FGs today but P Trenton Gill is having himself a ballgame. Flipped the field there with that kick and the attached penalty.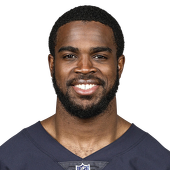 And #Bears get a forced fumble from Josh Blackwell - they are back in business after the punt.
Velus Jones will make his NFL debut Sunday.Photo by Steph Chambers/Getty Images EAST RUTHERFORD, N.J. — Velus Jones will make his NFL debut Sunday.The Bears' rookie receiver, who missed the season's first three games because of a nagging hamstring injury, is active for Sunday's game against the Giants.The Bears had already ruled out running back David Montgomery (knee/ankle), cornerback Jaylon Johnson (quad) and kicker Cairo Santos, who missed practice Thursday and Friday because of a personal issue. Safety Dane Cruikshank (hamstring), tight end Ryan Griffin (Achilles' tendon) and linebacker Matthew Adams (hamstring) are out, too. Guard Ja'Tyre Carter is the Bears' only healthy scratch. Thank you God! Let's play some ball🙏🏾— Velus Jones Jr.⚡️ (@VelusJr) October 2, 2022 The Bears drafted Jones in the third round hoping to use his rare speed on throws, runs and special teams returns. He hurt his hamstring during training camp and suffered a setback shortly before the start of the regular season. He was listed as questionable Friday after participating in a week's worth of practices at Halas Hall.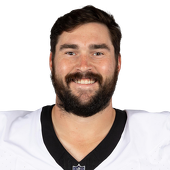 During warm ups, it appears that Lucas Patrick remains at RG and Sam Mustipher is warming up at C.
Fields overshot Dante Pettis in the back left corner of the end zone. Good coverage by Aaron Robinson, his first game back since Week 1. Michael Badgley makes a 29-yard field goal and Bears lead 3-0.

Sometimes you can sit through 15 minutes of coach-speak and it can be challenging to find anything truly meaningful. #Bears coach Matt Eberflus dropped a couple nuggets last week. One of them? Practice matters no matter what your Allen Iverson meme says. bit.ly/3rlHJR1
Equanimeous St. Brown may have had a TD catch if not for Fabian Moreau, who left his man and came through with a PBU inside the 10. St. Brown was open, and McKinney had to hustle from between the numbers to the sideline just to get there as well.
Chicago has shown it can protect and move the ball. Fields hit Trevon Wesco for a 23 yard gain, had great protection on the 18 yard side armer to Mooney. But there's a major disconnect today in the red zone, between play calling and execution.
With Daniel Jones suffering an apparent left ankle injury, Giants' QB Tyrod Taylor has replaced him.
#Giants down to their third QB … Saquon Barkley. He's running the wildcat with Tyrod Taylor out following a big hit and Daniel Jones lined up out wide.
Giants' QB Tyrod Taylor is now being evaluated for a concussion.
Graham Gano 37 yd FG attempt is off the left upright. #Bears ball on their own 27 with 17 seconds remaining.
Dexter Lawrence has been getting consistent pressure this season. Finally played off when he dominates Bears G Lucas Patrick for a sack. Downside: Richie James fumbles the punt return. Bears get the ball on Giants 35-yard line.
Tae Crowder had 10 tackles and a sack. He was all over the place.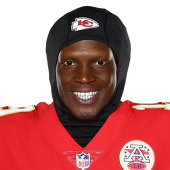 WR Kenny Golladay also working with the starters during warmups. Expect a bigger role with Sterling Shepard, Kadarius Toney and Wan'Dale Robinson out.
INJURY UPDATE: OT Evan Neal (neck) is questionable to return.
Dexter Lawrence was everything today a lot of us have spent three years saying he wasn't: a factor in the pass rush. He had two sacks and the Bears could not block him. Such a promising game for Dex, and will do so much for Leonard Williams when he returns, too. #Giants

This is crazy, another defensive player down for the Giants. DL Henry Mondeaux is being carted off.
INJURY UPDATES: S Julian Love is being evaluated for a concussion. CB Aaron Robinson (knee) is questionable to return.
INJURY UPDATE: G Mark Glowinski (ankle) is questionable to return.
Darius Slayton is on the board this season. Catch No. 1.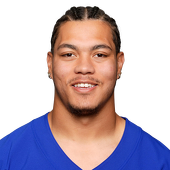 We had a premature firework display, but that series of laterals finally ended with Dane Belton diving on the loose ball. These incredibly resilient Giants are now 3-1 heading to London to face the Packers.
Azeez Ojulari hobbled off after the first down play. Looks like his left calf is getting checked.

Sterling Shepard is on the field watching warmups. Players typically wait a few weeks before undergoing ACL reconstruction, so he's more mobile now than he will be after the surgery.

John Mara is chatting with Bears GM Ryan Poles, who was a finalist for the Giants' GM opening this offseason.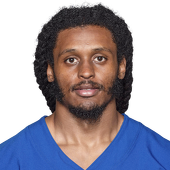 Giants G Mark Glowinski (ankle) is questionable to return. CB Aaron Robinson just walked slowly off the field.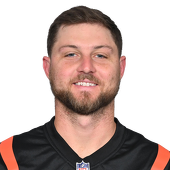 Seems that the Giants saw something on film about the Bears' inability to contain bootlegs. Jones has had some really nice fakes on that drive, but to walk in from 21 yards is pretty crazy. Nice downfield block from TE Tanner Hudson on the TD.
Jihad Ward is being checked out by the medical staff. Giants failed to contain Fields, who looked like he spun away from Ward.

Brian Daboll will challenge that pass play to Mooney. Called complete, very clearly incomplete.

If I'm Mike Kafka I reach deep into the playbook for a bootleg here.
Lot of base defense from the Giants on that drive. Even went three safeties in the base for a play or two with Dane Belton replacing Aaron Robinson, leaving Adoree' Jackson as the only CB on the field. Don't see that look often.
Thibodeaux and Ojulari come together in the pocket - could've called holding against either - Fields breaks out on a scramble and then Micah McFadden hit for a personal foul. Not ideal sequence for Giants.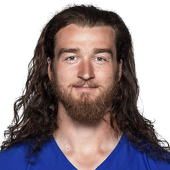 And the Bears guessed right. The Giants forced to punt from their end zone. Yet a boomer with great hang time from Jamie Gillan, and the Bears muff the punt. Giants recover. twitter.com/art_stapleton/…
Besides the 10 Giants players who missed time due to injury today - Ward, Glowinski, Aaron Robinson, Love, Ojulari, Jones, Taylor, Mondeaux, Neal, Golladay - TE Daniel Bellinger was seen going to the x-ray room after the contest.

Screen to Kmet and Jaylon Smith was all over it. I think Bears thought Giants were going to bring the house.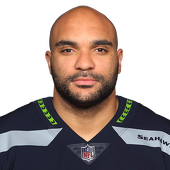 Expect Jaylon Smith to play a significant role today for #Giants. Austin Calitro is inactive. More on my live post from #CHIvsNYG here, and I will have updates throughout the game: northjersey.com/story/sports/n…
Ward appears fine. Tomon Fox and Oshane Ximines the OLB right now.