| | | | | | |
| --- | --- | --- | --- | --- | --- |
| PIT | 0 | 14 | 0 | 3 | 17 |
| CLE | 7 | 6 | 3 | 13 | 29 |
Odds Across Sportsbooks
| | PIT | CLE | |
| --- | --- | --- | --- |
| Consensus | | | |
| DraftKings | | | |
| FanDuel | | | |
| SugarHousePA | | | |
| SugarHouseNJ | | | |
| Parx | | | |
| RiversCasinoPA | | | |
| Caesars | | | |
| WynnBet | | | |
| PointsBet | | | |
| BetMGM | | | |
| Unibet | | | |
| Barstool | | | |
| SportsIllustrated | | | |
| Fubo | | | |
Green dot denotes best odds.
| | PIT | CLE | |
| --- | --- | --- | --- |
| Consensus | | | |
| DraftKings | | | |
| FanDuel | | | |
| SugarHousePA | | | |
| SugarHouseNJ | | | |
| Parx | | | |
| RiversCasinoPA | | | |
| Caesars | | | |
| WynnBet | | | |
| PointsBet | | | |
| BetMGM | | | |
| Unibet | | | |
| Barstool | | | |
| SportsIllustrated | | | |
| Fubo | | | |
Green dot denotes best odds.
Game Charts
PIT0%
CLE100%
Passing
FP
ATT
CMP
YDS
YPC
TD
INT
LONG
SACK
RATE

14.98
32
20
207
10.4
0
0
36
1
81.12
Rushing
FP
ATT
YDS
YPC
LONG
TD
FUM

14.98
2
7
3.5
6
1
0

13.1
15
56
3.7
10
1
1

7.6
1
11
11
11
0
0

4.3
4
30
7.5
10
0
0
Receiving
FP
TAR
REC
YDS
YPR
LONG
TD
FUM

16.4
11
8
84
10.5
16
0
0

13.1
3
3
5
1.7
9
0
1

7.6
6
3
35
11.7
20
0
0

6.9
7
3
39
13
36
0
0

6.1
4
2
41
20.5
26
0
0

4.3
1
1
3
3
3
0
0
Kicking
FP
FGA
FGM
PCT
LONG
XP

Chris Boswell

5
2
1
50
34

2

/

2

Team Defense
FP
PA
TD
SACK
FR
INT
YDS

PIT

2
29
0
2
0
0
376
Passing
FP
ATT
CMP
YDS
YPC
TD
INT
LONG
SACK
RATE

17.9
31
21
220
10.5
2
0
32
2
109.61
Rushing
FP
ATT
YDS
YPC
LONG
TD
FUM

17.9
3
11
3.7
6
0
0

17.3
23
113
4.9
36
1
0

9.1
12
47
3.9
11
0
0
Receiving
FP
TAR
REC
YDS
YPR
LONG
TD
FUM

23.9
10
9
89
9.9
19
1
0

23.1
11
7
101
14.4
32
1
0

17.3
1
0
0
0
0
0
0

9.1
4
3
14
4.7
11
0
0

2
3
1
10
10
10
0
0

1.6
1
1
6
6
6
0
0

0
1
0
0
0
0
0
0
Kicking
FP
FGA
FGM
PCT
LONG
XP

Cade York

5
1
1
100
34

2

/

3

Team Defense
FP
PA
TD
SACK
FR
INT
YDS

CLE

10
17
1
1
1
0
308
Game News

Eleven days after his pec injury, #Steelers star T.J. Watt is out here running sprints and going through an extended pregame workout. pic.twitter.com/W2tTj3iIUm
The Steelers offense has featured go routes at a top 5 rate in each of the last three seasons (2022: 26% of routes, 1st). Diontae Johnson (648, 3rd) & Chase Claypool (610, 5th) are both in the top 5 of receiving yards on go routes since 2020. #PITvsCLE | #HereWeGo pic.twitter.com/Bf4OTT7OBN
🚨 Huddle Up Steelers Nation! 🚨 Get your Gameday predictions in before kickoff today with YinzChat, presented by @unibet , for your chance to win a signed Pat Freiermuth mini-helmet! Play Now📲: yi.nzc.am/55/Esr1NK steelers.com/news/play-yinz…

It's really tough to evaluate Mitchell Trubisky when Matt Canada is calling plays. Really tough. #Steelers

Asked Mike Tomlin if he considers making a change a QB or playcallers in the minibye Tomlin: "definitively no."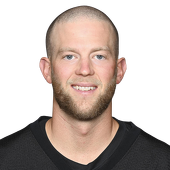 #Steelers Chris Boswell wide right on 49 FG attempt with 5:55 left after they got a hand on #Browns punt for a short field
It's not a Steelers game until Najee Harris hurdles someone.
From @NFLGameDay Kickoff: A look at where things stand with #Steelers QB Mitch Trubisky… and why him taking deep shots is so important. pic.twitter.com/OoiHHvCRPZ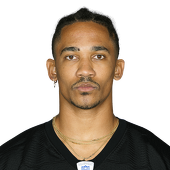 #Steelers CB Ahkello Witherspoon is out the rest of tonight's game with a hamstring injury.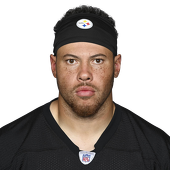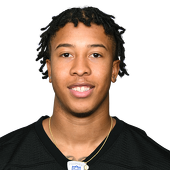 TJ Watt was warming up on the field pregame. Catching and throwing passes with Tre Norwood and stretching out each arm out beside him as he held the football. Former Steelers QB Josh Dobbs, now with the Browns, also came jogging by and many, including Watt, shouted hello.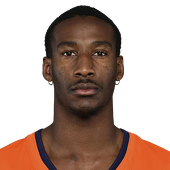 Levi Wallace has to be one of the more underrated cornerbacks in the league
Nice run by Jaylen Warren, but that one's coming back. Flag on the play. Browns player is injured, laying face down on the field. Steelers and Browns players are kneeling on the field.
Steelers inactives: No. 2 QB Mason Rudolph, No. 53 G Kendrick Green, No. 82 WR Steven Sims, No. 92 DT Isaiahh Loudermilk, No. 93 LB Mark Robinson and No. 96 LB David Anenih null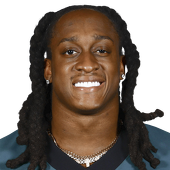 Haven't been many miscommunications like that in the secondary this season, but Terrell Edmunds didn't look like he was in the right spot for that one.
This week the Pittsburgh Steelers take on the Cleveland Browns in their second division game in the first three weeks of the season. Both teams are 1-1 and desperate to stay at the top of the AFC North.

Cleveland's offense is powered by a two-headed rushing attack and thier defense is always physical and athletic. Meanwhile the Steelers are still trying to find an identity on offense with new starting quarterback Mitch Trubisky and the defense is struggling without star linebacker T.J. Watt.

Cast your vote and tell us who you think pulls on the win in prime time. The short week really hurts the Steelers, moreso than the Brown. Cleveland knows what it wants to do and found a way to score 30 points. On the other side, Pittsburgh is scramblling to figure out what they want to do on offense and how to get in the end zone and the defense forgot how to rush the passer

As the Pittsburgh Steelers prepare to square off with the Cleveland Browns here is the full list of inactives for both teams.

No surprises for the Steelers as former starting center Kendrick Green is a healthy scratch for the third straight week.

Sign up for the Steelers Wire email newsletter to get our top stories in your inbox every morning

Please re-enter your email address.

You'll now receive the top Steelers Wire stories each day directly in your inbox
Amari Cooper is the 1st #Browns WR to have back-to-back 100-yard receiving games since Josh Gordon in 2013 pic.twitter.com/qIr1sYSEzI
Nick Chubb has rushed for 341 yards. That's the most through 3 games by a Browns player since Jim Brown in 1963 (489). #Browns @ESPNStatsInfo

Including interims, Kevin Stefanski is the Browns' 12th head coach since the franchise returned to Cleveland in 1999. Stefanski is the 1st of the 12 to beat the Steelers 3 times (includes playoffs). pic.twitter.com/xsmTlegRaQ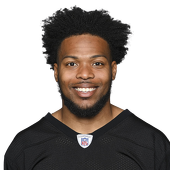 Jacoby Brissett fell over as he handed the ball off, but it doesn't matter. Kareem Hunt popped out and picked up 9 yards on 4th-and-1.
Cade York is the name of a character on Gossip Girl and you can't convince me otherwise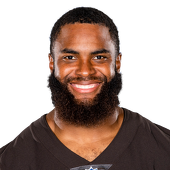 The cart is out for #Browns LB Anthony Walker Jr.

This discussion of Deshaun Watson while cutting to a bunch of fans in the stadium wearing his journey is quite an experience

LA Rams Transactions: • Signed to Active Roster TE Kendall Blanton, DB Shaun Jolly
From @GMFB: #Browns pass-rusher Myles Garrett will play night, but his sidekick Jadeveon Clowney (ankle) is out vs the #Steelers. pic.twitter.com/t2kPlJjljK

Safe and harmless fair catch by Chester Rogers. Two more of those and he'll be nominated for Browns Legends.
Felton inactive. D'Ernest Johnson active. Chester Rogers will be the punt returner.
Per source, Demetric Felton expected to be inactive tonight vs. Pittsburgh. If that happens, would mean that new pickup Chester Rogers would likely take his place returning punts. #Browns
#Browns Jack Conklin with starters in warmups, as expected. First game since torn patellar tendon Nov. 28.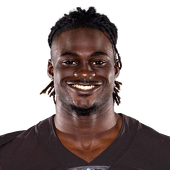 #Browns S Ronnie Harrison suffered a hamstring injury in pregame warmups and is questionable.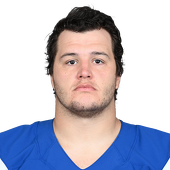 Excited to watch Taven Bryan get lost while chasing a football for the better part of the next three hours

Steelers have 54 yards in the second half. Joe Woods read your tweets.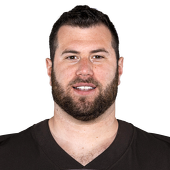 I haven't had a chance to watch tonight's game because I've had some things to tackle, but I can tell you — with absolutely zero bias — that the holding call on Michael Dunn was complete and total lunacy. Awful, awful call. Horrible. Don't even need to see it to know that.
Browns left tackle Jedrick Wills hurt on the last play, but he's able to walk off under his own power.

The Cleveland Browns are activating tight end Miller Forristall and wide receiver Chester Rogers from the Practice Squad for their Thursday night showdown against the Pittsburgh Steelers. After placing tight end Jesse James on Injured Reserve this week, the elevation of Forristall felt inevitable on a short week.

Rogers, however, signed after the Week 1 mistakes of Demetric Felton as a punt returner, makes his first appearance with the team. There is a reasonable chance Rogers could find himself back deep in the return game tonight as special teams continue to be a weak spot of the team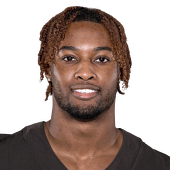 Final: #Browns 29, #Steelers 17. Game ended with CB Denzel Ward recovering fumble in end zone for TD with Pittsburgh doing a series of laterals in desperation.
Anthony Walker carted off with leg injury; Jeremiah Owusu-Koramoah in locker room. wp.me/pbBqYq-cnr8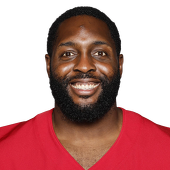 The Cleveland Browns have named their seven inactive players as their matchup with the Pittsburgh Steelers approaches. Those players are quarterback Kellen Mond, running back Demetric Felton, wide receiver Michael Woods II, offensive linemen Joe Haeg and Chris Hubbard, safety Richard LeCounte III, and defensive end Jadeveon Clowney.

With that being said, there are a few players making their season debut for the Browns including running back D'Ernest Johnson, tight end Miller Forristall, return-man and wide receiver Chester Rogers, and cornerback Thomas Graham Jr. While Myles Garrett and Joel Bitonio were questionable coming into the short week, they are both active as well
#Browns inactives: RB Demetric Felton Jr. QB Kellen Mond WR Michael Woods II S Richard LeCounte III T Joe Haeg T Chris Hubbard DE Jadeveon Clowney twitter.com/Jake_Trotter/s…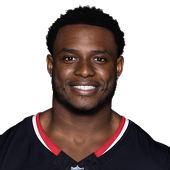 #Browns LB Jacob Phillips with sack on third down, and #Steelers punt. Cleveland takes over at its 49 ahead 23-14 with 4:18 left 4Q

Broncos RB coach Tyrone Wheatley keeps track of how many snaps each RB has during a game and how many touches they have in a game, per Outtten. "We're just trying to put those guys in good spots and keep them healthy" So no surprise Melvin & Javonte each have 22 carries.

After the Cleveland Browns terminated the contract of offensive tackle Alex Taylor, they opened up one spot on their Practice Squad. Then they signed Jordan Kunasyzk and Isaac Rochell to their active roster. Now, they are likely getting a second spot on their active roster. And now, it looks as though cornerback Shaun Jolly is off to the Los Angeles Rams.

Pending a physical, the Rams are looking to compensate for some of their injuries in the room by signing Jolly to their active roster. All in a three-day span, the Browns have experienced a great deal of turnover to their Practice Squad
Scoring Summary
| Team | QTR | TIME | SCORING PLAY | | |
| --- | --- | --- | --- | --- | --- |
| CLE | 1ST | 2:57 | Jacoby Brissett passed to Amari Cooper down the middle for 11 yard touchdown | 0 | 7 |
| PIT | 2ND | 15:00 | Najee Harris rushed to the left for 5 yard touchdown | 7 | 7 |
| CLE | 2ND | 9:01 | Jacoby Brissett passed to David Njoku to the right for 7 yard touchdown | 7 | 13 |
| PIT | 2ND | 3:55 | Mitch Trubisky rushed to the right for 1 yard touchdown | 14 | 13 |
| CLE | 3RD | 2:34 | Cade York kicked a 34-yard field goal | 14 | 16 |
| CLE | 4TH | 9:33 | Nick Chubb rushed to the right for 1 yard touchdown | 14 | 23 |
| PIT | 4TH | 1:51 | Chris Boswell kicked a 34-yard field goal | 17 | 23 |
| CLE | 4TH | 0:09 | Mitch Trubisky passed to Diontae Johnson to the left for 8 yard gain. lateral to Chase Claypool. lateral to Najee Harris. Najee Harris fumbled. Denzel Ward recovered fumble for a touchdown | 17 | 29 |
Full Play-by-Play
Injury Report
| Name | Pos | Injuries | Status |
| --- | --- | --- | --- |
| T.J. Watt | LB | Pectoral | OUT |
| Karl Joseph | S | Ankle/foot | OUT |
| Anthony Miller | WR | Shoulder | OUT |
| Damontae Kazee | S | Wrist/arm | OUT |
| Jeremy McNichols | RB | Shoulder | OUT |
| Hamilcar Rashed Jr. | LB | Undisclosed | OUT |
| Calvin Austin III | WR | Foot | OUT |
| Carlins Platel | DB | Undisclosed | OUT |
| Name | Pos | Injuries | Status |
| --- | --- | --- | --- |
| Chris Hubbard | OT | Triceps | OUT |
| Jack Conklin | OT | Elbow | OUT |
| Kareem Hunt | RB | Calf | OUT |
| Ryan Switzer | WR | Foot | OUT |
| M.J. Stewart Jr. | CB | Hamstring | QUES |
| Montrel Meander | LB | Torn Achilles | OUT |
| Drew Forbes | G | Knee | OUT |
| Stephen Carlson | TE | Knee | OUT |
| Jacob Phillips | LB | Biceps | OUT |
| Jeremiah Owusu-Koramoah | LB | Ankle | OUT |
| Tre Harbison | RB | Concussion | OUT |