| | | | | | |
| --- | --- | --- | --- | --- | --- |
| NO | 0 | 0 | 0 | 0 | 0 |
| SF | 3 | 7 | 3 | 0 | 13 |
Odds Across Sportsbooks
| | NO | SF | |
| --- | --- | --- | --- |
| Consensus | | | |
| DraftKings | | | |
| FanDuel | | | |
| SugarHousePA | | | |
| SugarHouseNJ | | | |
| Parx | | | |
| RiversCasinoPA | | | |
| Caesars | | | |
| WynnBet | | | |
| PointsBet | | | |
| BetMGM | | | |
| Unibet | | | |
| Barstool | | | |
| SportsIllustrated | | | |
Green dot denotes best odds.
| | NO | SF | |
| --- | --- | --- | --- |
| Consensus | | | |
| DraftKings | | | |
| FanDuel | | | |
| SugarHousePA | | | |
| SugarHouseNJ | | | |
| Parx | | | |
| RiversCasinoPA | | | |
| Caesars | | | |
| WynnBet | | | |
| PointsBet | | | |
| BetMGM | | | |
| Unibet | | | |
| Barstool | | | |
| SportsIllustrated | | | |
Green dot denotes best odds.
Game Charts
NO0%
SF100%
Game News

Dennis Allen on Olave's catch being overturned: "I'm going to be honest with you, I don't know what a catch is in our league"
Taysom Hill fantasy points: Week 5: 34.1 Last 7 games: 34.7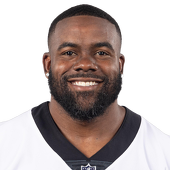 Active for today's game: Cam Jordan Mark Ingram Andrus Peat Marcus Davenport Bradley Roby Trevor Penning #Saints pic.twitter.com/4HE1XJFRnB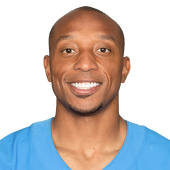 A really bad, indefensible mistake by Chris Harris. Got smoked on the route and then makes a foolish hit out of bounds. No need to make a bad moment worse.
Saints kicker Wil Lutz has now matched his career high from his rookie season with six missed field goals (though one of those misses was the almost-game winner in London). Lutz missed five in two other seasons.
Not surprisingly, Dennis Allen, Chris Olave and Chris Harris Jr. all disagreed with officials' calls on Olave's overturned catch and Harris' penalty that nullified Alontae Taylor's INT. "They just took that man's pick away. That's what happened," Harris said.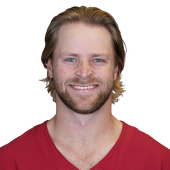 Blake Gillikin's punt bouncing into the end zone there feels like a good 1-pay description of how this game is going for the Saints. So close to playing well ... but one bad bounce/bad play/bad call every time.
Juwan Johnson: "It's no real secret, we just have to win. Its so, so simple, but I guess for us right now its not easy. We just have to play how we should play; we have the guys to do it...we're just not doing it. Its really like a reality check. And we don't have much time left"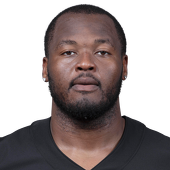 Garoppolo perfect throw *outside the numbers* while getting drilled by David Onyemata. It's impressive how quickly all those inaccurate Garoppolo narratives are dying
Saints lose 13-0, with Andy Dalton the leading rusher today (21 yards). Yikes, yikes, yikes.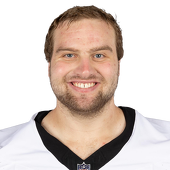 Trevor Penning is officially active. Will be interesting to see what, if any, role he has today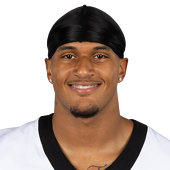 Alontae Taylor was out there on the punt return team
Here we go: we're 90 minutes from kickoff between the New Orleans Saints and San Francisco 49ers at Levi's Stadium, with both teams releasing their lists of inactive players. The Saints preemptively ruled out several key players on the injury report — linebacker Pete Werner, defensive end Payton Turner, and safety J.T. Gray — with a handful of others questionable to participate while managing injuries of their own.

Marshon Lattimore was questionable to make his return on Sunday after missing six games with a kidney laceration and two broken ribs, having practiced on a limited basis throughout the week, but the Saints are going to give him a little more time to heal up before putting him back into a game. The other questionable players are all active: defensive ends Cameron Jordan and Marcus Davenport, left guard Andrus Peat, and running back Mark Ingram II. Left tackle James Hurst and cornerback Bradley Roby will also play, and rookie draft pick Trevor Penning is going to make his NFL debut, though the extent of his role remains to be seen
Marshon Lattimore has been ruled out for today's game
#Saints linebacker Kaden Elliss again led the team in tackles this week. This time with 14 combined.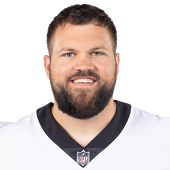 That false start on Ryan Ramczyk was the Saints' second of the game and their 22nd of the season. That total leads the NFL.

P.J. Williams (knee) is questionable to return to today's game
First TD of the season for Jauan Jennings

: #NOvsSF on FOX: Stream on NFL+ pic.twitter.com/qJN6GuShe7

— San Francisco 49ers (@49ers) November 27, 2022

Jauan Jennings was the catalyst for the 49ers' first touchdown drive Sunday against the Saints. He had three catches for 30 yards on the series and converted a couple of key third downs. His third reception on the series was his best though. QB Jimmy Garoppolo floated one to Jennings in the corner of the end zone where S Tyrann Mathieu tipped the throw. Despite the tip, the ball floated back to Jennings who made the grab as he went to the turf. The catch gave the 49ers a 10-0 lead at the half
So that's a total of 7 players back for the Saints today that were out with injuries last week. Getting closer to reasonable health ... Meanwhile, in addition to Lattimore, three injured Saints were previously ruled out: LB Pete Werner, DE Payton Turner, S J.T. Gray.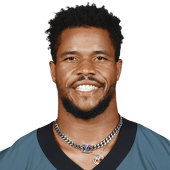 Justin Evans just earned the Saints 15 yards with a great play as the jammer.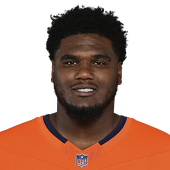 Roughing the passer on Saints DT Malcolm Roach -- dove toward Garoppolo's legs while losing his balance on the pass rush.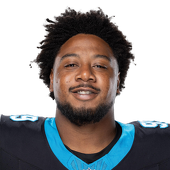 Shy Tuttle credited with a sack on that play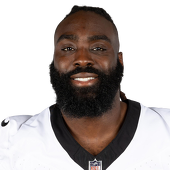 Jimmy G tried to play hero ball between a converging Marcus Davenport and Demario Davis on 4th and goal and it did not work out well for him.
Samuel (hamstring) is expected to suit up for Sunday's contest against the Saints, Adam Schefter of ESPN reports.
Samuel will need to avoid any pre-game setbacks, but barring such an event it's expected he takes the field Sunday. The 49ers will make Samuel's status official prior to the 4:25 p.m. ET kickoff, so fantasy managers will still need to keep an eye on the situation. The electric wideout played just 58 percent of snaps during Week 11's win over the Cardinals in Mexico City, though that was likely more the result of San Francisco's blowout lead over Arizona than any lingering injuries.
49ers' RB Elijah Mitchell sustained a possible MCL sprain during Sunday's win over the Saints, per HC Kyle Shanahan. Mitchell dealt with an MCL sprain earlier this season, but the team suspects this one is not as bad. More testing ahead.
Jimmy Garoppolo wasn't happy with Saints DL Malcolm Roach, whose hit nearly injured his knee. "That wasn't the only hit that was questionable," Garoppolo said.
The best players deliver at the biggest moments. Enter Nick Bosa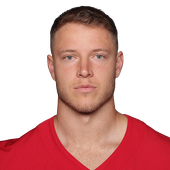 Most receptions by a running back since 2017: 1. Alvin Kamara: 416 2. Christian McCaffrey: 411 Most receiving yards by a running back since 2017: 1. Alvin Kamara: 3,648 2. Christian McCaffrey: 3,477 Two of the best receiving backs in the league in the same game today. pic.twitter.com/WUve191Xx6
Beautiful design by Shanahan: Wheel motion/route from Kyle Juszczyk cleared wide-open space for Brandon Aiyuk
Defended home turf to make it 4 wins in-a-row. @lindseylares caught up with Dre Greenlaw following the game. #NOvsSF pic.twitter.com/pRbxLXVIia
#49ers inactives: DL Arik Armstead OL Nick Zakelj LB Curtis Robinson RB Tyrion Davis-Price TE Tyler Kroft
That was a great play call at the right time, but a hold called on George Kittle wipes it out
Talanoa Hufanga's best missed tackle ever. It allows Fred Warner to force a fumble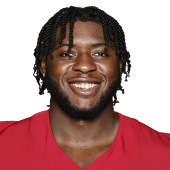 #49ers Spencer Burford is in a walking boot to keep his right ankle stable. Kyle Shanahan said it's not a high ankle sprain which is good.
Robbie Gould sneaks it inside the left upright, and the 49ers extend their lead to 13-0 with 10:25 remaining in the third quarter.


Jimmie Ward just hurt himself hopping around getting ready for a play. Grabbed his knee. Non contact, obviously.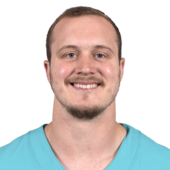 Tyler Kroft is an interesting inactive for the 49ers because he had the second-most TE snaps behind Kittle last week
Trent Williams out for the coin toss. He tipped tails.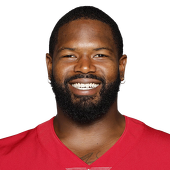 T.Y. McGill, fresh off a promotion to the 49ers' active roster and a big raise, registers a big tackle for loss to end the first quarter
Charvarius Ward's run defense has been impeccable this season

I've noticed that DeMeco Ryans usually runs a share of "probe" blitzes in the first half to feel out opposing offenses and set up what he'll call later on. It's likely no accident that the 49ers' blitzes have started hitting consistently in recent second halves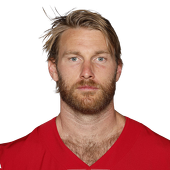 Mitch Wishnowsky with a worm killer of a punt. Hang time unofficially clocked at 0.17 seconds.
Talanoa Hufanga couldn't stop raving about the impact Tashaun Gipson has had on him.
Saints are going to have first and goal after a holding call on Deommodore Lenoir (who is having a rough game).
Samson Ebukam returns to #49ers staring defense after missing past two wins with quad issue
Burford has been the rare 49ers rookie to start every game. That may be in jeopardy moving forward. (I believe Mike McGlinchey (2018) was the last SF rookie to start every game in a season). twitter.com/mattbarrows/st…