Washington
Commanders -3.5
| | | | | | |
| --- | --- | --- | --- | --- | --- |
| ATL | 3 | 7 | 3 | 0 | 13 |
| WAS | 7 | 3 | 6 | 3 | 19 |
Odds Across Sportsbooks
| | ATL | WAS | |
| --- | --- | --- | --- |
| Consensus | | | |
| DraftKings | | | |
| FanDuel | | | |
| SugarHousePA | | | |
| SugarHouseNJ | | | |
| Parx | | | |
| RiversCasinoPA | | | |
| Caesars | | | |
| WynnBet | | | |
| PointsBet | | | |
| BetMGM | | | |
| Unibet | | | |
| Barstool | | | |
| SportsIllustrated | | | |
Green dot denotes best odds.
| | ATL | WAS | |
| --- | --- | --- | --- |
| Consensus | | | |
| DraftKings | | | |
| FanDuel | | | |
| SugarHousePA | | | |
| SugarHouseNJ | | | |
| Parx | | | |
| RiversCasinoPA | | | |
| Caesars | | | |
| WynnBet | | | |
| PointsBet | | | |
| BetMGM | | | |
| Unibet | | | |
| Barstool | | | |
| SportsIllustrated | | | |
Green dot denotes best odds.
Game Charts
ATL0%
WAS100%
Game News
Falcons punting after a Drake London drop on 3rd and two. Believe that's London's first drop of the season.
Daron Payne's outstretched arm, deflected Marcus Mariota's pass and Kendall Fuller intercepted it, rescuing the Commanders to a 19-13 win Sunday over the Atlanta Falcons at FedEx Field in Landover.

Joey Slye had missed an extra point wide right, leaving the Commanders up only six points. We all were feeling sick as the Commanders could not stop the Falcons on their final drive. Atlanta had driven 80 yards in nine plays, in an agonizing four minute drive.

On 2nd & Goal from the Washington 4, Mariota looked to the right hash at the goal line, saw Cordarrelle Patterson and threw what he thought would be the winning touchdown pass. Suddenly Payne gave new meaning to "Left hand up", deflecting Mariota's pass and Fuller made the diving catch in the end zone, rescuing what looked surely to be an infuriating loss
The Falcons (5-6) like to run the ball as much as any other team in the NFL this season.

The Bears have run it more times; however, that has many times been when a called pass play breaks down, and quarterback Justin Fields takes off running.

The Falcons like the designed run and keep pounding the designed runs. Quarterback Marcus Mariota is also mobile and runs the ball a few times each game as well.

They run the ball well enough; they should not be mistakenly viewed as conservative and boring. In seven games this year the Falcons have scored at least 23 points and at least 27 points in five games
Tyler Allgeier needed three. Got five. Falcons inside the red zone.
After moving the ball well to the 30 yard line, Falcons run back-to-back plays that result in no gain. Sends out Younghoe Koo for a 47-yarder. ATL up 3-0 after a 6:53 minute, 11-play drive.
Olamide Zaccheaus accumulated 91 of the Falcons' 174 total receiving yards against the Washington Commanders while averaging 18.2 yards a catch. On how his efficiency this season continues to impact Atlanta's offense: bit.ly/3OFbRBw
I can already hear the "we trusted our defense to get a stop" response when Arthur Smith is asked about that fourth-down decision lol. Huge play from Mykal Walker.
Arnold Ebiketie has a forearm injury and is questionable to return. Really big hit for this defense. AK playing really well. He was limited throughout practice this week with an arm injury.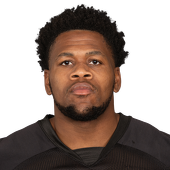 Arnold Ebiketie, Caleb Huntley and Feleipe Franks are named ACTIVE

The old Donovan McNabb to Steve Brominski throw back across the end zone pass pulled off by the Falcons. Mariota to MyCole Pruitt for 4-yard touchdown. Some really nice play design by Arthur Smith on those plays. Even the odd formation by the TE to try and create a RB screen.
Player prop bets will be available for Parker Hesse ahead of Sunday's NFL action at 1:00 PM ET live on FOX. Hesse and the Atlanta Falcons (5-6) meet the Washington Commanders (6-5) in a Week 12 matchup at FedExField.

National Football League odds courtesy of Tipico Sportsbook. Odds updated Sunday at 6:47 AM ET. For a full list of sports betting odds, access USA TODAY Sports Betting Scores Odds Hub.

OFFER: Claim your risk-free bet up to $350. Catch the excitement and start betting with Tipico Sportsbook! New customer offer in CO and NJ. 21+, see Tipico.com for Terms and Conditions. Bet now
We have downgraded DE Chase Young (knee/illness) to out for today's game.
A.J. Terrell aligned across from Terry McLaurin on 14 of 19 routes (74% shadow), allowing just 1 reception for 3 yards on 2 targets. Terrell has shadowed receivers in 4 games this season, trailing only Adoree' Jackson (6). #ATLvsWAS | #DirtyBirds pic.twitter.com/J30K0gvIPm
The Commanders downgraded DE Chase Young (knee/illness) to out for today's game. He's now the third Commanders player to miss a game or practice with an illness this week, with James Smith-Williams and Logan Thomas.
Kendall Fuller said Daron Payne came up to him after he tipped the pass that Fuller picked and said "I eat, you eat."
DE Montez Sweat has passed Darryl Grant for No. 11 on the franchise's all-time sack list. It was Sweat's 7.0 sack this season and his 28.0 of his career.
Falcons run into Tress Way. Ballgame. Commanders win for the 6th time in seven games. They are 7-5 and will be in the final playoff spot with a Seattle loss today.
Jonathan Williams has done a nice job every time he's gotten a chance to carry the ball this season. Limited snaps; takes advantage.
It would appear that Jamin Davis is playing with his hair on fire.
3rd and short, you know the #Commanders are gonna run some form of mesh. This time, they run mesh-dagger. Heinicke takes the over route to Dyami Brown for a nice conversion. pic.twitter.com/JUhJMEZPAg
The Commanders just went on an 11-play, 60-yard drive to take the lead. They ran the ball on 9 of 10 plays to get to the 16-yardline before hitting on a wide open play-action shot to John Bates. Heinicke snapped a six-pass incompletion streak with a good throw and a TD.
Rookie CB Christian Holmes is expected to start in place of Benjamin St-Juste.

As expected with the personnel news the Commanders announced Friday; there were corresponding roster moves made Saturday as well.

With Dax Milne being unavailable for Sunday's game against the Falcons, the Commanders elevated WR Alex Erickson up from the Practice Squad. 

Erickson will be the final wide receiver, filling the role that's been held by Milne this season. It had been reported that Penn State rookie Jahan Dotson would be returning punts in the absence of Milne. Perhaps Erickson may be returning punts himself with Dotson being the backup punt returner? Erickson does have NFL returning experience, and perhaps the Commanders' coaching staff determined they would rather utilize his experience in the role
Ron Rivera on the tandem of Daron Payne and Jonathan Allen: "Guys that are space eaters, guys that have that kind of impact on the game, that's what you want."
Darrick Forrest goes with the body slam on the Mariota tackle. John Ridgeway didn't get fined last week for a more aggressive tackle so DFoe should be good.

The Washington Commanders [6-5] are looking for their sixth win in their last seven games Sunday when the Atlanta Falcons [5-6] come to FedEx Field for a showdown between NFC playoff hopefuls.

The Commanders will be without starting cornerback Benjamin St-Juste, who injured his ankle in last week's win at Houston. St-Juste's injury doesn't appear serious, but his absence leaves a void in Washington's secondary. The Commanders also placed linebacker Cole Holcomb on injured reserve Friday, meaning he will be out for at least the next four games
Sam Cosmi opens the second series at RT; Lucas started the game.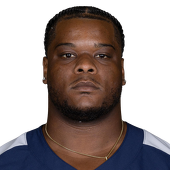 Trai Turner still down on the field. Saahdiq Charles already on the field to play RG.