| | | | | | |
| --- | --- | --- | --- | --- | --- |
| NE | 0 | 14 | 10 | 0 | 24 |
| CAR | 0 | 6 | 0 | 0 | 6 |
Odds Across Sportsbooks
| | NE | CAR | |
| --- | --- | --- | --- |
| Consensus | | | |
| DraftKings | | | |
| FanDuel | | | |
| SugarHousePA | | | |
| SugarHouseNJ | | | |
| Parx | | | |
| 888SportNJ | | | |
| RiversCasinoPA | | | |
| Caesars | | | |
| PointsBet | | | |
| BetMGM | | | |
| Unibet | | | |
Green dot denotes best odds.
| | NE | CAR | |
| --- | --- | --- | --- |
| Consensus | | | |
| DraftKings | | | |
| FanDuel | | | |
| SugarHousePA | | | |
| SugarHouseNJ | | | |
| Parx | | | |
| 888SportNJ | | | |
| RiversCasinoPA | | | |
| Caesars | | | |
| PointsBet | | | |
| BetMGM | | | |
| Unibet | | | |
Green dot denotes best odds.
Game Charts
NE100%
CAR0%
Game News
Mac Jones throws a strike to @Hunter_Henry84 for a @Patriots TD! #ForeverNE 📺: #NEvsCAR on CBS 📱: NFL app pic.twitter.com/tBhnk7ugM1
Patriots WR Jakobi Meyers now has the most receiving yards in NFL history (1,522) without a touchdown reception.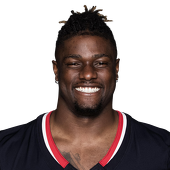 Patriots inactives: WR N'Keal Harry (knee), RB J.J. Taylor, CB Shaun Wade, TE Devin Asiasi, OLB Ronnie Perkins, OT Yasir Durant.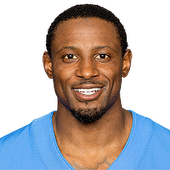 Most INTs through first four seasons in Patriots history: 🏈J.C. Jackson: 22 🏈Mike Haynes: 22 🏈Ron Bolton: 18 🏈Ty Law: 18

NE 24, CAR 6 ⭐️ Defense 🌊 3 in a row; now 5-4 ⬆️ Barmore, J.C., Rhamondre ⬇️ Karras, Tavai, Wynn 🚑 Gunner, Harris, Jonnu, Rhamondre 🔒 Gilmore INT but J.C. a pick-6 5⃣ straight w/ rush TD for Damien 💥 Hunter Henry TD spike 🚩🚩🚩🚩🚩 5 flags in 1Q 🟫 Next: vs Browns
Bill Belichick on Christian Barmore: "I gotta give that kid a lot of credit. He comes in early. Stays late. Works on his flexibility. His strength. His technique. He's really applied himself. He's done better and better every week."
Patriots injury update: RB Damien Harris (head) is questionable to return.
Rhamondre Stevenson pops to his feet and jogs off the field under his own power after having remained down following that run.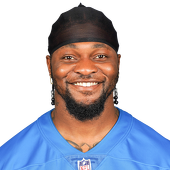 Bill Belichick's 10-year plan to continually and relentlessly buy low on Jamie Collins seems to be working once again.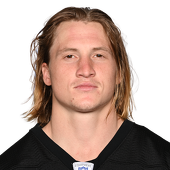 Patriots injury update: WR Gunner Olszewski (head) is questionable to return.
Based on pre-game warmups Nick Folk's range is shorter than the usual 53 yards today. Came up short on those long attempts. Wind could be a bit more of a factor than initially anticipated.
Patriots injury updates: RB Rhamondre Stevenson (head) and TE Jonnu Smith (shoulder) are questionable to return.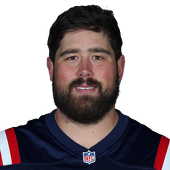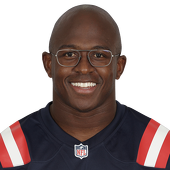 Matthew Slater remains down on the field after that punt. Teammates gather around him. He now pops up on his feet and walks off to the sideline under his own power.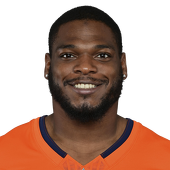 (R-L) N'Keal Harry (sleeve on right leg), Ronnie Perkins, Shaun Wade, J.J. Wade and Devin Asiasi working with the strength and conditioning staff, usually a sign these players will be inactive. pic.twitter.com/XTegSZPEIw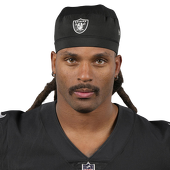 Practice-squad elevation Kristian Wilkerson looking to get a leg up on the Panthers in what would be his season debut. pic.twitter.com/oZdtKkhqFq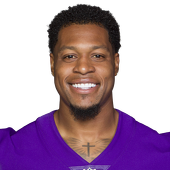 Looks like no N'Keal Harry today, which isn't too surprising after the Patriots elevated Kristian Wilkerson. Another tough break for a player who'd finally begun building some momentum. twitter.com/MikeReiss/stat…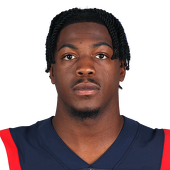 Brandon King just made art on that punt block avoidance. Somebody GIF me.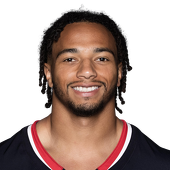 Myles Bryant hit him the only way you can to prevent yourself from getting a dumb penalty. And the receiver is injured because of it. Excellent play, bad rule.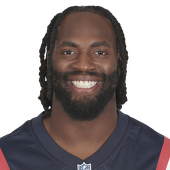 Stephon Gilmore chatting with Josh McDaniels, Troy Brown, David Andrews, Matt Judon, Shaq Mason, Devin McCourty, Matt Slater, Kyle Van Noy, Joe Cardona, Ja'Whaun Bentley, Deatrich Wise and others. Feels like most of the team and staff stopped over to talk.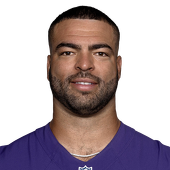 Kyle Van Noy is up to four pass breakups in the last 2.5 games. He had just one over the first six weeks of the season, which came in Week 1.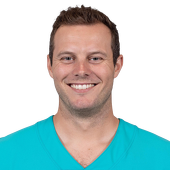 Another drive ends at midfield. Two penalties and a sack. #Patriots use weapon Jake Bailey to pin the #Panthers down at the 5, however.

What should the Patriots do with Trent Brown once he's back? Will Jarrett Stidham (or Byron Cowart… or both) land on the active roster next week? Can OBJ play in the slot? It's all in this week's Mailbag. Thanks to everyone who chipped in with questions. trib.al/eVc0ZoW
Part of the weekly routine. Devin McCourty gets Patriots corners and safeties going about a half hour before kickoff. pic.twitter.com/TvZliMsdvc

Sam Darnold has been absolute perfect on throws to Patriots CB J.C. Jackson today.
Actives/inactives: — #Ravens WR Sammy Watkins is out, as is #Broncos pass-rusher Malik Reed. — #Browns WR Odell Beckham Jr, still on the team, is inactive. — #Panthers QB Sam Darnold and RB Christian McCaffrey are active. — #Saints S Malcolm Jenkins is active.
Robby Anderson: What we're doing clearly isn't working. To keep doing it "is technically insanity."
Hubbard is expected to see his snap and touch count take a hit Sunday against the Patriots with Christian McCaffrey (hamstring) suiting up for the first time since Week 3, Darin Gantt of the team's official site reports.
Even with McCaffrey back in the fold, there's an expectation he'll be on a limit of around 30 to 40 snaps as he works his way back from a strained hamstring, per David Newton of ESPN.com. As a result, Hubbard will remain involved in Carolina's offense, but he may be hard-pressed to approach the 20.4 touches per game he was given during McCaffrey's five-game absence. It's difficult to project what can be expected of both backs, and a smaller workload for Hubbard may not pay dividends for a player averaging just 3.6 yards per carry this season.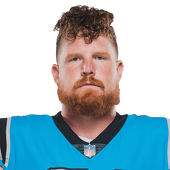 #Panthers C Matt Paradis, who was carted off, was diagnosed with an ACL tear, source said. He's out for the season.
Stephon Gilmore interception against his former team! @BumpNrunGilm0re #KeepPounding 📺: #NEvsCAR on CBS 📱: NFL app pic.twitter.com/tVfjYY98jM
117 of Sam Darnold's 172 passing yards today came on throws to running backs. Panthers wideout stats: D.J. Moore: 7 targets, 3 catches, 32 yds Robby Anderson: 3 targets, 1 catch, 2 yds Willie Snead: 2 targets, 1 catch, 6 yds Terrace Marshall: 1 target, no catches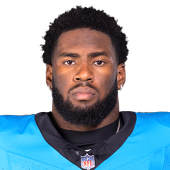 Brian Burns is out of the tent and jogging on the sideline.

Matt Rhule on what has to change offensively: "All of it."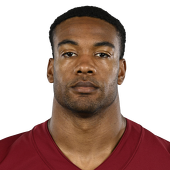 retweet this to let the timeline know that Shaq Thompson is good at football #BudLightCelly | @budlight pic.twitter.com/HkQVtrWqYw

Zane Gonzalez good from 49. Panthers have two FGs off two takeaways. They trail 7-6 with 4:28 left in the 1H.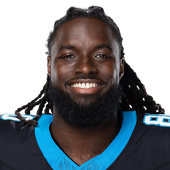 Pretty sure that's the Panthers' first taunting penalty this season. Ian Thomas.
You have to wonder, is it P.J. Walker time in the second half?

Rhule is a motivational and culture guy. Not certain he has the football chops to fix this offense and neither does Joe Brady, obviously.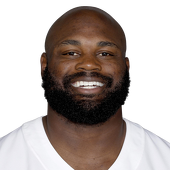 Panthers inactives: Injured: CB Stantley Thomas-Oliver III; G Pat Elflein; CB CJ Henderson Scratches: WR Shi Smith, RB Royce Freeman, LB Kamal Martin, DT Phil Hoskins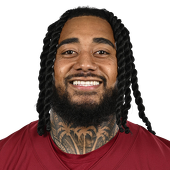 Frankie Luvu coming off slowly after a big collision on the kickoff.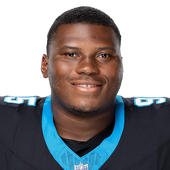 Derrick Brown has four PBUs now this season, as many as he had last season.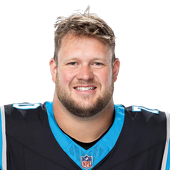 Brady Christensen is practicing some center snaps on the sideline.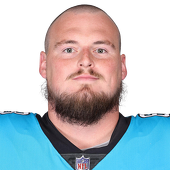 Paradis appears to be in a great deal of pain. Sam Tecklenburg will replace him.