| | | | | | |
| --- | --- | --- | --- | --- | --- |
| NYG | 0 | 10 | 0 | 7 | 17 |
| KC | 7 | 7 | 0 | 6 | 20 |
Odds Across Sportsbooks
Game Charts
NYG0%
KC100%
Passing
FP
ATT
CMP
YDS
YPC
TD
INT
LONG
SACK
RATE

Daniel Jones

16.08
32
22
222
10.1
2
1
50
3
96.09
Rushing
FP
ATT
YDS
YPC
LONG
TD
FUM

Devontae Booker

17.5
15
60
4
14
0
0

Daniel Jones

16.08
5
12
2.4
6
0
0
Receiving
FP
TAR
REC
YDS
YPR
LONG
TD
FUM

Devontae Booker

17.5
6
5
65
13
41
0
0

Evan Engram

10.5
4
3
15
5
7
1
0

John Ross

9.2
3
2
72
36
50
0
0

Kyle Rudolph

9.2
3
2
12
6
11
1
0

Kadarius Toney

7.36
5
4
26
6.5
11
0
0

Sterling Shepard

6.5
7
4
25
6.2
19
0
0

Collin Johnson

3
2
2
10
5
6
0
0

Elijhaa Penny

2.6
1
1
16
16
16
0
0

Darius Slayton

0
2
0
0
0
0
0
0
Kicking
FP
FGA
FGM
PCT
LONG
XP

Graham Gano

5
1
1
100
23

2

/

2

Team Defense
FP
PA
TD
SACK
FR
INT
YDS

NYG

9
20
0
2
2
1
368
Passing
FP
ATT
CMP
YDS
YPC
TD
INT
LONG
SACK
RATE

Patrick Mahomes

14
48
29
275
9.5
1
1
24
2
74.57
Rushing
FP
ATT
YDS
YPC
LONG
TD
FUM

Darrel Williams

17
13
49
3.8
12
0
0

Patrick Mahomes

14
3
10
3.3
6
0
0

Derrick Gore

10.8
11
48
4.4
10
1
0
Receiving
FP
TAR
REC
YDS
YPR
LONG
TD
FUM

Tyreek Hill

27.4
18
12
94
7.8
15
1
0

Darrel Williams

17
6
6
61
10.2
17
0
0

Mecole Hardman

11.3
7
5
63
12.6
24
0
0

Travis Kelce

4.7
6
4
27
6.8
14
0
1

Demarcus Robinson

2.8
1
1
18
18
18
0
0

Byron Pringle

2.2
2
1
12
12
12
0
0

Blake Bell

0
2
0
0
0
0
0
0

Josh Gordon

0
1
0
0
0
0
0
0
Kicking
FP
FGA
FGM
PCT
LONG
XP

Harrison Butker

8
2
2
100
36

2

/

2

Team Defense
FP
PA
TD
SACK
FR
INT
YDS

KC

6
17
0
3
0
1
300
Game News
#Giants WRs Sterling Shepard and Kadarius Toney are officially active tonight vs. the #Chiefs.
Be honest. Even if you're a diehard Cowboy fan, you kinda want to see Daniel Jones pull this off simply for the chaos of it all.
Joe Judge, Sterling Shepard and Evan Engram among the first here at Arrowhead Stadium. Shepard (hamstring) has one final checkpoint to pass but is expected to play. He was listed as questionable for Monday night vs. Chiefs. pic.twitter.com/MmOteqg6Gb
Saquon Barkley told Lisa Salters he wants to "try to get back before the bye." Giants play the Raiders next week. But he also mentioned swelling and soreness.
So during games, what does Joe Judge, like, do
Why does Graham Gano need gloves to kick a field goal?
There's been a lot of noise about Darius Slayton possibly getting traded before the deadline. So, I broke down that possibility, and why the #Giants would (or wouldn't) trade him away: nj.com/giants/2021/11…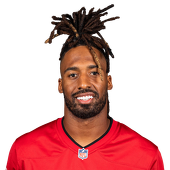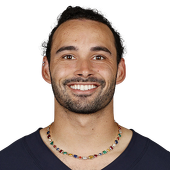 INJURY UPDATE: WR Dante Pettis (shoulder) has been ruled out.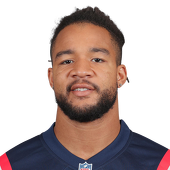 Darnay Holmes makes an incredible interception, but Oshane Ximines gets called for an offsides penalty. Negated.
ROSTER MOVES ACTIVATED FROM PRACTICE SQUAD: LB Trent Harris LB Benardrick McKinney SIGNED FROM NYG PRACTICE SQUAD: DB Steven Parker ACTIVATED FROM RESERVE/PUP: DB Aaron Robinson RESERVE/INJURED: LB Carter Coughlin 📰: nygnt.co/r111 pic.twitter.com/Mev17UDMVN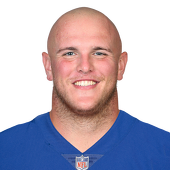 Oh yikes. Trey Hopkins is currently PFF's worst (31st) graded center at 42.0 He's tied for the lead in sacks allowed (3) and is 25th in Pass Block Efficiency (97.4%) Because he's playing tonight... Billy Price is 28th overall, has surrendered 1 sack with a 97.5% PBE
Charvarius Ward showed on that snap why he might be the Chiefs' best press corner. He smothered John Ross.
The Giants lead the Chiefs, 17-14 here early in the fourth quarter. Daniel Sorensen got beat by Evan Engram on the 5-yard touchdown reception.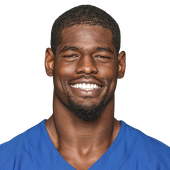 Another sub-standard punt by Riley Dixon in a big spot. Just can't have it. And then an illegal touching penalty on Cam Brown.
The New York Giants are expected to get some offensive firepower back against the Kansas City Chiefs for "Monday Night Football" in Week 8.

While star RB Saquon Barkley and big free-agent WR Kenny Golladay have already been ruled out of the contest, two receivers who missed New York's Week 7 upset win over the Carolina Panthers will return. Veteran WR Sterling Shepard and rookie WR Kadarius Toney both were listed as questionable heading into this game with their respected injuries. According to a report from The Athletic's Dan Duggan, both Shepard and Toney are expected to play and are not considered game-time decisions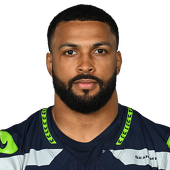 Julian Love gets the diving interception in the end zone. Too cute by the Chiefs.
The Giants mostly played nickel with 2 DL and 4 LB on that drive. When they went dime, including the interception, rookie Aaron Robinson got some snaps.
That's a bad personal foul on Tae Crowder. Unnecessary roughness. Give theChiefs even more life.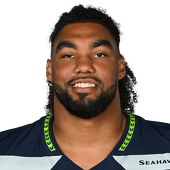 Big strip sack by Leonard Williams on third down forces the Chiefs to settle for a game-tying field goal. It's 17-17 with 8:53 left in the game. The Giants' defense is coming up huge.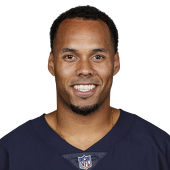 Collin Johnson, however, would've changed nothing about Jax's passing game, methinks
Giants drafted Robinson to be a physical presence in the slot, and Joe Judge praised his short area quickness last week. Not sure how soon he'll get the chance, but the Giants certainly have a need, especially with Jabrill Peppers out for the season. Opportunity is there. twitter.com/art_stapleton/…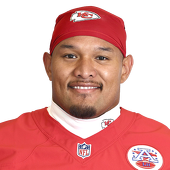 A bunch of Giants practice squad players made the trip and they're going through a pregame workout. DT Danny Shelton and LB Elerson Smith (IR) are also in that group. Strong indication that Shelton will be a healthy scratch.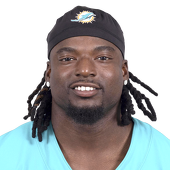 We had a Keion Crossen sighting on defense on that third down. First of the season. Giants had 7 DBs on the field. They've gone away from rookie CB Aaron Robinson in the second half. The defense continues to make plays. A gem from Patrick Graham.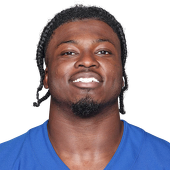 Quincy Roche gets the start opposite Azeez Ojulari on the edge.
Benardrick McKinney is going to get signed to the active roster. Giants using his second PS elevation because they can. He'll get signed to the 53 tomorrow, barring something unforeseen. twitter.com/art_stapleton/…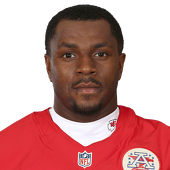 I believe in Patrick Mahomes but he's doing some weird, weird stuff.
Fumble by Travis Kelce, forced by Logan Ryan and James Bradberry recovers it.
Patrick Mahomes completed all 15 of his passes behind the LOS for 121 yards (165 YAC), the most completions behind the LOS by any QB in a game since 2016. Behind the LOS Targets 🔹 Tyreek Hill: 6 rec, 37 yds 🔹 Mecole Hardman: 3 rec, 45 yds #StatThat | Powered by @awscloud pic.twitter.com/vPGFuscP6q
Andy Reid said the Chiefs don't have any injuries from the game. "I was proud of our defense & the way that they played," Reid said. "For 55 & 95 to end the game the way they did, I thought was a real positive, too."
It turns out Daniel Sorensen cannot, in fact, cover a tight end one-on-one. That touchdown was entirely preventable.
Graham Gano and Harrison Butker are playing vs each other on MNF, and every Panthers fan's head is going to explode.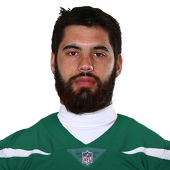 This will be the first time Laurent Duvernay-Tardif is active since the Chiefs' Super Bowl victory in February 2020.
And that's what has been wrong with the Chiefs: they're so good, they get cute, and then a Mahomes touchdown pass bounces off Jerick McKinnon for an interception.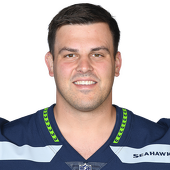 Here are the Chiefs' inactives for tonight's game against New York: CB DeAndre Baker LB Anthony Hitchens OL Austin Blythe OT Prince Tega Wanogho OT Mike Remmers DT Khalen Saunders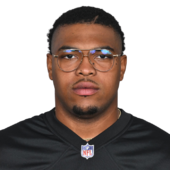 Orlando Brown Jr. wants to run the ball again. He just yelled at the coaching staff from the middle of the field.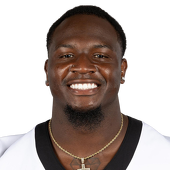 Willie Gay, the read-&-react linebacker play the Chiefs have needed all season.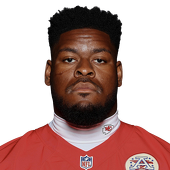 .@chiefs is anyone going to mention RG Trey Smith. Just once on how dominant he is. Puleeeze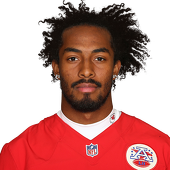 We have activated Practice Squad players DE Austin Edwards and LB Darius Harris via Standard Elevation. pic.twitter.com/w2EbHaUTXO
The Chiefs motioned in Byron Pringle in to create a six-man surface, while the Giants had just five defenders to the left of the center. With favorable numbers, Derrick Gore had a 55.8% chance of scoring the TD when he received the handoff. #NYGvsKC | #ChiefsKingdom pic.twitter.com/TN9v5TCHkV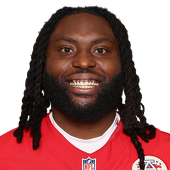 Thanks to Derrick Nnadi, Big Macs are buy one, get one free tomorrow at KC-Area McDonald's. #NYGvsKC | #BigMacSack pic.twitter.com/NrhRtZAqOJ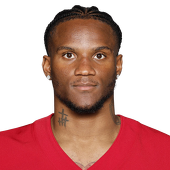 Looks like CB Charvarius Ward is back with the first-team defense after Rashad Fenton drew a few starts while Ward was dealing with a quad injury. Fenton started last week on Ward's return, but Ward drawing pregame warmup reps with the ones now.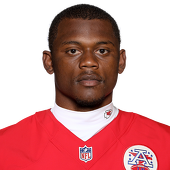 Shelton is a healthy scratch, as is JR Reed, who was signed off the Rams' practice squad this week. Former Giants CB DeAndre Baker is inactive for the Chiefs twitter.com/Dan_Salomone/s…
Lucas Niang is starting at RT in place of the injured Mike Remmers in warmups for the Chiefs
Scoring Summary
| Team | QTR | TIME | SCORING PLAY | | |
| --- | --- | --- | --- | --- | --- |
| KC | 1ST | 6:19 | Patrick Mahomes passed to Tyreek Hill down the middle for 6 yard touchdown | 0 | 7 |
| NYG | 2ND | 14:19 | Daniel Jones passed to Kyle Rudolph to the left for 1 yard touchdown | 7 | 7 |
| KC | 2ND | 6:42 | Derrick Gore rushed to the left for 3 yard touchdown | 7 | 14 |
| NYG | 2ND | 2:48 | Graham Gano kicked a 23-yard field goal | 10 | 14 |
| NYG | 4TH | 14:57 | Daniel Jones passed to Evan Engram to the right for 5 yard touchdown | 17 | 14 |
| KC | 4TH | 8:56 | Harrison Butker kicked a 36-yard field goal | 17 | 17 |
| KC | 4TH | 1:12 | Harrison Butker kicked a 34-yard field goal | 17 | 20 |
Full Play-by-Play
Injury Report
| Name | Pos | Injuries | Status |
| --- | --- | --- | --- |
| Nate Ebner | SS | Ankle | OUT |
| Levine Toilolo | TE | Achilles | OUT |
| Danny Shelton | DT | Pectoral | OUT |
| Sterling Shepard | WR | Hamstring | OUT |
| Blake Martinez | ILB | Torn Acl | OUT |
| Jabrill Peppers | SS | Ankle/knee | OUT |
| Evan Engram | TE | Calf | OUT |
| Quincy Wilson | CB | Ankle | OUT |
| Kenny Golladay | WR | Knee | OUT |
| C.J. Board | WR | Broken Arm | OUT |
| Saquon Barkley | RB | Ankle | OUT |
| Lorenzo Carter | OLB | Ankle | OUT |
| Nick Gates | C | Leg | OUT |
| Joshua Kalu | FS | Torn Pectoral | OUT |
| Kaden Smith | TE | Knee | OUT |
| Carter Coughlin | LB | Ankle | OUT |
| J.R. Reed | S | Gameday Inactive | OUT |
| Andrew Thomas | OT | Ankle | OUT |
| Shane Lemieux | G | Knee | OUT |
| Kyle Murphy | G | Ankle | OUT |
| TJ Brunson | LB | Acl | OUT |
| Rysen John | TE | Ankle | OUT |
| Kadarius Toney | WR | Ankle | OUT |
| Rodarius Williams | CB | Knee | OUT |
| Elerson Smith | LB | Hamstring | QUES |
| Justin Hilliard | OLB | Ankle | OUT |
| Name | Pos | Injuries | Status |
| --- | --- | --- | --- |
| Kyle Long | G | Leg | OUT |
| Mike Remmers | OT | Knee | OUT |
| Anthony Hitchens | LB | Tricep | OUT |
| Austin Blythe | C | Gameday Inactive | OUT |
| Charvarius Ward | CB | Foot | OUT |
| Khalen Saunders | NT | Knee | OUT |
| DeAndre Baker | CB | Gameday Inactive | OUT |
| Jody Fortson | WR | Achilles | OUT |
| Clyde Edwards-Helaire | RB | Knee | OUT |
| Prince Tega Wanogho | OT | Gameday Inactive | OUT |
| Malik Herring | DE | Knee (acl) | OUT |
| Joshua Kaindoh | DE | Ankle | OUT |