| | | | | | |
| --- | --- | --- | --- | --- | --- |
| NYJ | 0 | 7 | 6 | 0 | 13 |
| NE | 14 | 17 | 3 | 20 | 54 |
Odds Across Sportsbooks
Game Charts
NYJ0%
NE100%
Passing
FP
ATT
CMP
YDS
YPC
TD
INT
LONG
SACK
RATE

Mike White

8.08
32
20
202
10.1
1
2
22
1
64.84

Zach Wilson

2.04
10
6
51
8.5
0
0
15
1
73.33
Rushing
FP
ATT
YDS
YPC
LONG
TD
FUM

Michael Carter

16.4
11
37
3.4
6
0
1

Ty Johnson

13.1
5
6
1.2
5
0
0

Elijah Moore

10.2
1
19
19
19
1
0
Receiving
FP
TAR
REC
YDS
YPR
LONG
TD
FUM

Michael Carter

16.4
9
8
67
8.4
16
0
1

Corey Davis

14.7
6
4
47
11.8
22
1
0

Ty Johnson

13.1
7
6
65
10.8
21
0
0

Elijah Moore

10.2
6
1
13
13
13
0
0

Jamison Crowder

7.4
6
4
34
8.5
21
0
0

Ryan Griffin

2.5
2
1
15
15
15
0
0

Denzel Mims

1.6
2
1
6
6
6
0
0

Keelan Cole

1.6
2
1
6
6
6
0
0

Trevon Wesco

0
1
0
0
0
0
0
0
Kicking
FP
FGA
FGM
PCT
LONG
XP

Matt Ammendola

1
1
0
0
0

1

/

1

Team Defense
FP
PA
TD
SACK
FR
INT
YDS

NYJ

-3
54
0
1
0
0
551
Passing
FP
ATT
CMP
YDS
YPC
TD
INT
LONG
SACK
RATE

Mac Jones

22.18
36
24
307
12.8
2
0
46
1
111.69

Brian Hoyer

2.86
4
3
79
26.3
0
0
29
0
116.67
Rushing
FP
ATT
YDS
YPC
LONG
TD
FUM

Damien Harris

25.3
14
106
7.6
32
2
0

Mac Jones

22.18
3
19
6.3
13
0
0

Brandon Bolden

19.9
2
0
0
0
0
0

J.J. Taylor

15.6
9
21
2.3
15
2
0

Jonnu Smith

7.7
1
5
5
5
0
0

Brian Hoyer

2.86
3
-3
-1
-1
0
0
Receiving
FP
TAR
REC
YDS
YPR
LONG
TD
FUM

Damien Harris

25.3
2
2
7
3.5
4
0
0

Brandon Bolden

19.9
7
6
79
13.2
28
1
0

Kendrick Bourne

15.8
4
4
68
17
46
0
0

J.J. Taylor

15.6
1
1
5
5
5
0
0

Nelson Agholor

13.1
5
2
51
25.5
26
1
0

Hunter Henry

10.3
4
2
23
11.5
22
1
0

Jakobi Meyers

9.4
7
5
44
8.8
19
0
0

Jonnu Smith

7.7
5
2
52
26
28
0
0

Jakob Johnson

5.2
2
2
32
16
29
0
0

N'Keal Harry

3.8
2
1
28
28
28
0
0

Gunner Olszewski

3.2
1
1
22
22
22
0
0
Kicking
FP
FGA
FGM
PCT
LONG
XP

Nick Folk

14
2
2
100
50

6

/

7

Team Defense
FP
PA
TD
SACK
FR
INT
YDS

NE

12
13
0
2
1
2
299
Game News
Jets' QB Mike White has replaced the injured Zach Wilson.
The New York Jets will not soon forget their loss on Sunday — even if they'd like to. The New England Patriots absolutely dominated the Jets in Week 7 in a 54-13 beatdown. There wasn't a single thing the Jets did better than the Patriots.

It was such a one-sided affair that the Patriots' backup offensive unit led a late scoring drive, with quarterback Brian Hoyer, receiver N'Keal Harry and running back J.J. Taylor leading a touchdown drive. Even in the depths of garbage time, the Jets offense couldn't get yardage, with rookie running back Michael Carter fumbling the football with two minutes left in the game. It was long over at that point
Nice play by Joejuan Williams to knock out the ball on Elijah Moore on third down
Corey Davis now has four receiving touchdowns this season. His career high is five. #Jets
Mike White is 7 of 9 for 83 yards with a TD, 0 INT, and a 142.1 quarterback rating
C.J. Mosley is really, really valuable to this defense.
Robert Saleh's defense today: TD - TD - FG - TD - TD (half) The Jets are a joke.
LB Quincy Williams is being evaluated for a concussion #NYJvsNE
Morgan Moses said he & others were bothered by #Patriots running up the score
RB Ty Johnson is being evaluated for a concussion #NYJvsNE
With Devin McCourty still sidelined, the Patriots are using Myles Bryant as a deep safety and Jalen Mills in the slot. Jamison Crowder beat Mills for that third-down conversion.
Sheldon Rankins said several things ran through his mind that he won't tell us when the #Patriots decided to run up the score with the game decided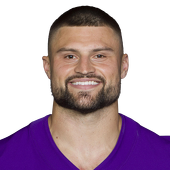 John Franklin-Myers and Blake Cashman are both hurt. On the same play. #Jets
The #Jets had 7 sacks against the #Titans. They had 0 sacks against the #Falcons. They have 0 sacks today. Couple quiet games in a row for Franklin-Myers and Quinnen Williams, who were on a tear to start.
The #Patriots 5-6 running back just bulldozed Marcus Maye into the end zone. J.J. Taylor. The PAT will put the #Patriots up 48-13.
I don't know who Exit 26 is but they sang the national anthem. The one singer looks just like Braxton Berrios
As expected, CJ Mosley (hamstring) is inactive. Denzel Mims is up. #Jets
Jets kicker Matt Ammendola misses the 48-yard field goal attempt Jalen Mills rebounded in this drive. After the missed tackle, he drops Crowder for a loss of two and then had solid coverage on Moore for that incomplete on third down.
Mahomes for Mac Jones who says no - Chiefs or Pats?
Definitely started Rob Tonyan and Brandon Bolden in Fish Bowl because I'm really smart at fantasy football and not because desperation #LUCKY
Patriots injury update: TE Jonnu Smith (shoulder); return questionable.
Mac Jones is again proving his proficiency in the two-minute offense. A week after kneeling out the final 90 seconds of the half vs DAL, the Patriots were much more aggressive, including a fourth-and-1 conversion, and Jones' TD pass to Hunter Henry put the Patriots ahead 31-7.
Happy coach: Bill Belichick is going up to every player on the Patriots sideline during this break and shaking each of their hands.
Nick Folk from 50 to open end of stadium:🎯🎯
We'll see these guys used in the passing game today, I'd think. And (not pictured) Brandon Bolden. Bolden has essentially been James White's third-down replacement since White's been out. pic.twitter.com/YUhUmni1QF
First career TD for J.J. Taylor. Everyone scores on Homecoming day
Patriots inactives: LB Dont'a Hightower, TE Devin Asiasi, RB Rhamondre Stevenson, OT Yasir Durant, OLB Ronnie Perkins, CB Shaun Wade. Just six inactive players with CB Jonathan Jones going on IR Saturday.
Brian Hoyer just completed a deep ball to N'Keal Harry with the Patriots leading the Jets, 47-13, with 3:37 remaining in the fourth quarter. Bill Belichick has not forgiven the Jets. And now it's 54-13.
From @ESPNStatsInfo: J.C. Jackson has his 20th career interception. Each of his last 4 have come against the Jets, including all 3 this season.
NE 54, NYJ 13 🥇 Best win 🧨 Early fireworks (Bourne to Agholor TD) 🥊 2nd half KO ✈️ Jets not good 🚑 Langi, Mason, McCourty, Jonnu ⬆️ Barmore, Bolden, Bourne, Harris, Mac ⬇️ King, Mills 🧠 Smart plan/Josh McDaniels 3⃣-4⃣ record 🧱 Building block ⚡️ Next: at Chargers
Matt Judon says Bill Belichick showed the team clips of Richard Seymour leading into Sunday's game — making a connection between the newest Patriots Hall of Fame inductee and the current team. pic.twitter.com/vyKpilVlUB
Patriots injury update: OL Shaq Mason (abdomen); return questionable.
Christian Barmore continued his fine rookie season. He 5 QB pressures on 27 pass rushes (career-high pressures for single game). Again, per @NextGenStats. #Patriots
DL Deatrich Wise Jr. is loosening up, which is an indication he will play today despite being questionable (knee). pic.twitter.com/omrrjREm9c
Back-to-back games with an INT for Kyle Dugger, who atones for some earlier coverage miscues.
Patriots safety Devin McCourty shaken up after laying out for a would-be INT on this last play. He has walked slowly to the sideline with members of the medical/athletic training staff.
Patriots injury updates: DB Devin McCourty (abdomen) and DL Carl Davis (wrist) are questionable to return.
"If you stay ready, you don't gotta get ready," Myles Bryant said this week ... and then records the sack on the corner blitz on his first snap.
Update: Patriots just dialed up a play-action shot up 34 with 3:37 left and Brian Hoyer in at quarterback. The beat writers NEED to ask Belichick about this hilariousness after the game. NO EXCUSES FELLAS!
Nice of the Patriots to allow Jake Bailey to play today.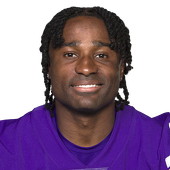 Joejuan Williams has had a really really really nice day today—marking at different time all the different Jets WRs…some Davis, some Cole, some Moore. Conventional wisdom being he was very matchup specific as tall & long CB, not the case at all today. Great day of work for him
Quick-hit thoughts/notes around the Patriots and NFL (top areas of disappointment in 2-4 start; revisiting OT Isaiah Wynn's 5th year option; LB Jahlani Tavai's promotion w/ eye on future; now-or-never time for CB Joejuan Williams; streak on line vs. Jets). es.pn/3Ggmm9I
Patriots injury update: LB Harvey Langi (knee); return questionable.
"I think we're seeing the fruits of that labor..." - David Andrews on the offensive explosion. #Patriots
Scoring Summary
| Team | QTR | TIME | SCORING PLAY | | |
| --- | --- | --- | --- | --- | --- |
| NE | 1ST | 12:49 | Kendrick Bourne passed to Nelson Agholor to the right for 25 yard touchdown | 0 | 7 |
| NE | 1ST | 7:24 | Damien Harris rushed to the left for 1 yard touchdown | 0 | 14 |
| NYJ | 1ST | 1:53 | Matt Ammendola missed a 48-yard field goal | 0 | 14 |
| NE | 2ND | 14:14 | Nick Folk kicked a 39-yard field goal | 0 | 17 |
| NYJ | 2ND | 10:45 | Mike White passed to Corey Davis to the left for 3 yard touchdown | 7 | 17 |
| NE | 2ND | 5:37 | Mac Jones passed to Brandon Bolden to the left for 15 yard touchdown | 7 | 24 |
| NE | 2ND | 0:31 | Mac Jones passed to Hunter Henry to the right for 1 yard touchdown | 7 | 31 |
| NYJ | 3RD | 11:46 | Elijah Moore rushed to the right for 19 yard touchdown. 2pt attempt failed, Michael Carter run to the left. | 13 | 31 |
| NE | 3RD | 7:08 | Nick Folk kicked a 50-yard field goal | 13 | 34 |
| NE | 4TH | 13:33 | Damien Harris rushed to the left for 3 yard touchdown | 13 | 41 |
| NE | 4TH | 9:13 | J.J. Taylor rushed up the middle for 1 yard touchdown | 13 | 47 |
| NE | 4TH | 3:02 | J.J. Taylor rushed up the middle for 1 yard touchdown | 13 | 54 |
Full Play-by-Play
Injury Report
| Name | Pos | Injuries | Status |
| --- | --- | --- | --- |
| Joe Flacco | QB | Covid-19 | OUT |
| Vinny Curry | DE | Illness | OUT |
| C.J. Mosley | ILB | Shoulder | QUES |
| Lamarcus Joyner | FS | Elbow | OUT |
| Tyler Kroft | TE | Chest | OUT |
| Shaq Lawson | DE | Wrist | QUES |
| Corey Davis | WR | Ankle | DOUBT |
| Marcus Maye | FS | Achilles | OUT |
| Carl Lawson | DE | Achilles | OUT |
| Nathan Shepherd | DE | Elbow | QUES |
| John Franklin-Myers | DE | Hip | QUES |
| Mike White | QB | Covid-19 | OUT |
| Folorunso Fatukasi | NT | Foot | QUES |
| Chuma Edoga | OT | Knee | OUT |
| Saquan Hampton | FS | Achilles | OUT |
| Blake Cashman | ILB | Groin | OUT |
| Noah Dawkins | ILB | Undisclosed | OUT |
| Denzel Mims | WR | Covid-19 | OUT |
| Mekhi Becton | OT | Kneecap | OUT |
| Cameron Clark | OT | Neck | OUT |
| Zane Lewis | CB | Knee | OUT |
| Bryce Huff | DL | Back | OUT |
| Michael Carter | RB | Ankle | OUT |
| Jamien Sherwood | LB | Achilles | OUT |
| Brandin Echols | CB | Quad | OUT |
| Parker Ferguson | OT | Undisclosed | OUT |
| Name | Pos | Injuries | Status |
| --- | --- | --- | --- |
| James White | RB | Hip | OUT |
| Henry Anderson | DE | Pectoral | OUT |
| Trent Brown | OT | Calf | OUT |
| Brandon King | LB | Thigh | OUT |
| Jonathan Jones | CB | Ankle/shoulder | OUT |
| Raekwon McMillan | LB | Acl | OUT |
| Harvey Langi | OLB | Knee | OUT |
| Troy Fumagalli | TE | Undisclosed | OUT |
| Terez Hall | LB | Undisclosed | OUT |
| Jarrett Stidham | QB | Back | OUT |
| Chase Winovich | DE | Hamstring | OUT |
| Byron Cowart | DT | Undisclosed | OUT |
| Dalton Keene | TE | Knee | OUT |
| Anfernee Jennings | LB | Undisclosed | OUT |
| Joshuah Bledsoe | S | Wrist | OUT |
| Shaun Wade | CB | Concussion | OUT |
| Cameron McGrone | LB | Knee (acl) | OUT |
| Quinn Nordin | K | Abdomen | OUT |
| Malcolm Perry | RB | Foot | OUT |