| | | | | | |
| --- | --- | --- | --- | --- | --- |
| IND | 7 | 6 | 7 | 10 | 30 |
| SF | 12 | 0 | 0 | 6 | 18 |
Odds Across Sportsbooks
Game Charts
IND100%
SF0%
Passing
FP
ATT
CMP
YDS
YPC
TD
INT
LONG
SACK
RATE

Carson Wentz

20.3
26
17
150
8.8
2
0
57
1
106.25
Rushing
FP
ATT
YDS
YPC
LONG
TD
FUM

Carson Wentz

20.3
4
23
5.8
17
1
1

Jonathan Taylor

18
18
107
5.9
33
1
1

Nyheim Hines

2.2
8
14
1.8
8
0
0

Marlon Mack

0.4
3
4
1.3
3
0
0
Receiving
FP
TAR
REC
YDS
YPR
LONG
TD
FUM

Michael Pittman Jr.

20.5
4
4
105
26.2
57
1
0

Jonathan Taylor

18
3
3
3
1
5
0
1

Mo Alie-Cox

11.5
3
3
25
8.3
11
1
0

Zach Pascal

4.4
6
3
14
4.7
13
0
0

Nyheim Hines

2.2
3
1
-2
-2
-2
0
0

Ashton Dulin

2
4
2
0
0
2
0
0

Keke Coutee

1.5
1
1
5
5
5
0
0

Jack Doyle

0
1
0
0
0
0
0
0

Kylen Granson

0
1
0
0
0
0
0
0
Kicking
FP
FGA
FGM
PCT
LONG
XP

Michael Badgley

6
1
1
100
42

3

/

3

Team Defense
FP
PA
TD
SACK
FR
INT
YDS

IND

11
18
0
2
2
2
280
Passing
FP
ATT
CMP
YDS
YPC
TD
INT
LONG
SACK
RATE

Jimmy Garoppolo

5.24
27
16
181
11.3
1
2
29
2
60.88
Rushing
FP
ATT
YDS
YPC
LONG
TD
FUM

Elijah Mitchell

16.7
18
107
5.9
20
1
0

Jimmy Garoppolo

5.24
2
0
0
1
0
1

JaMycal Hasty

4.6
3
1
0.3
2
0
0

Brandon Aiyuk

1.9
1
3
3
3
0
0
Receiving
FP
TAR
REC
YDS
YPR
LONG
TD
FUM

Deebo Samuel

21
11
7
100
14.3
29
1
1

Charlie Woerner

5
2
2
30
15
27
0
0

JaMycal Hasty

4.6
6
3
15
5
9
0
0

Mohamed Sanu Sr.

2.6
1
1
16
16
16
0
0

Brandon Aiyuk

1.9
1
1
6
6
6
0
0

Trent Sherfield

1.9
2
1
9
9
9
0
0

Ross Dwelley

1.5
2
1
5
5
5
0
0

Jauan Jennings

0
2
0
0
0
0
0
0
Kicking
FP
FGA
FGM
PCT
LONG
XP

Joey Slye

8
2
2
100
56

0

/

1

Team Defense
FP
PA
TD
SACK
FR
INT
YDS

SF

4
30
0
1
2
0
295
Game News
Oh oh!!! Michael Pittman Jr. has entered the building....
Darius Leonard with ANOTHER punch out. 8 takeaways in 7 games this season for No. 53. Absurd.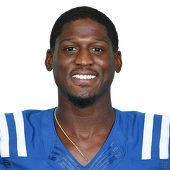 Colts CB Xavier Rhodes left warmups and limped off the field. Could potentially be another loss for Indy in the secondary.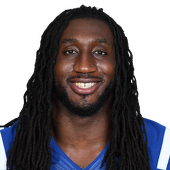 Throw it to Mo Alie-Cox, and good stuff happens.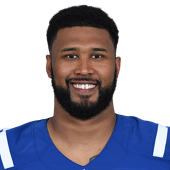 Colts captains tonight: Quenton Nelson, Jack Doyle ... and DeForest Buckner.
Frank Reich's play-calling gets critiqued like no other. That was brilliant on 3rd-and-10. Screens all game long, fake it there and take a shot to ice it.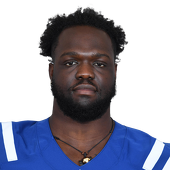 Great drive from Kwity Paye there. Colts have now forced four fumbles tonight.
That pass hit Nyheim Hines in the worst place: His facemask.
Sunday Night Football: Trent Williams, Trey Lance, T.Y. Hilton inactive for 49ers-Colts. wp.me/pbBqYq-c4BR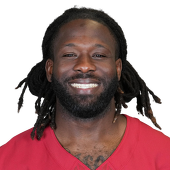 No Parris Campbell. No Julian Blackmon. Who will replace each? -WR: Look for Ashton Dulin to see an expanded role. Colts will explore other younger wideouts, too. -S: Use a combination of veteran Andrew Sendejo and George Odum. Return of T.J. Carrie (off IR) is not imminent.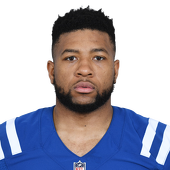 Khari Willis puts the nail in the coffin. #Colts made the plays they needed to make to get a must-win result tonight.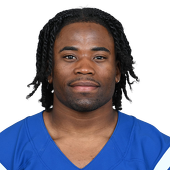 Technique and desire. Kenny Moore II at it again in the open field. #Colts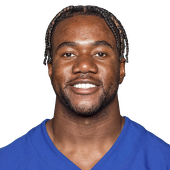 Thought Bobby Okereke had a really strong training camp, and honestly, expected more of those types of plays from him this season. Defense has stiffened — 49ers have gained just 13 total yards on their last two drives.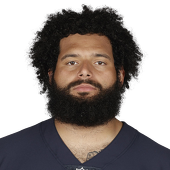 Man, that Matt Pryor holding was huge. You still get the 1st down without that hold. Big kick from Michael Badgley, but the lead is still 1 score.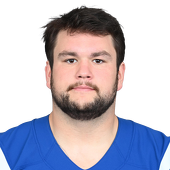 With Quenton Nelson back tonight, left guard fill-in Chris Reed will still play. Expectation is Reed will spell Mark Glowinski at times at right guard. Glowinski still expected to start. Glow hasn't missed a snap since Week 16 of 2018.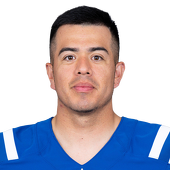 Rain apparently doesn't do anything to limit Rigoberto Sanchez's magic powers.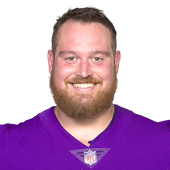 Chris Reed and Matt Pryor have been very, very good. That's it. That's the tweet. #Colts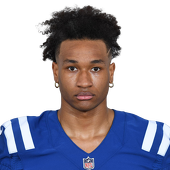 After losing Julian Blackmon, who is one of the best young safeties in the league, in practice. Just brutal twitter.com/zkeefer/status…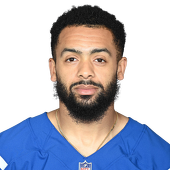 Anthony Chesley is lined up with the starters at cornerback right now.
"Jimmy Garoppolo isn't good enough to take us where we want to go." "What should we do?" "We should get rid of him." "How?" "Let's draft a guy who will be ready in 2-3 years and keep Jimmy until then."
Brandon Aiyuk kicked that ball straight through a loophole in the rulebook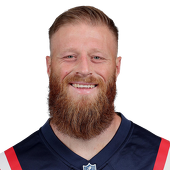 That 56-yard FG by Joey Slye was longest for #49ers since Phil Dawson hit 56-yarder vs Cardinals 12/29/13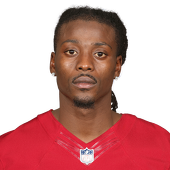 Ballgame. Dre Kirkpatrick had an opportunity to make a play and never even challenged it.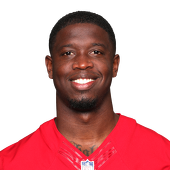 Another deep pass, another #49ers pass interference. This one is on Jaquiski Tartt. And that makes it 13 PI penalties on the season for 212 + 38 = 250 yards.
Third down. Xavier Rhodes breaks up Jimmy Garoppolo's pass for Deebo Samuel. He stepped out of bounds. No pick six.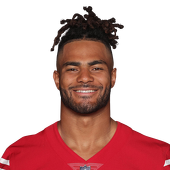 Nick Bosa continues winning essentially every pass rush and Fred Warner did a great job holding his ground in space there
Dre Kirkpatrick -- filling in for Emmanuel Moseley -- was in a great spot for that pick, but, well, you might not want him in the low post in your next pickup basketball game.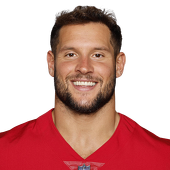 Nick Bosa rushed from an outside linebacker alignment on that 3rd down. He and Dee Ford teamed up for the pressure that should've been a Moseley INT. The 49ers are dominating in pass-rush situations up front. They just need a little help from their DBs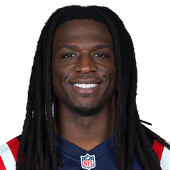 Activated #49ers uniform numbers: 7-QB Nate Sudfeld 23-RB JaMycal Hasty 53-LB Tyrell Adams 84-TE Tanner Hudson twitter.com/nbcs49ers/stat…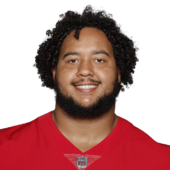 And Josh Norman completely sold out on that Indy fake for the TD. Rough drive for Norman after he forced that fumble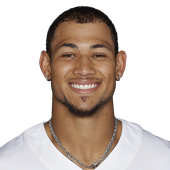 #49ers inactives for tonight's game vs. Colts: QB Trey Lance WR Travis Benjamin CB Ambry Thomas CB Deommodore Lenoir OL Trent Williams DL Javon Kinlaw DL Maurice Hurst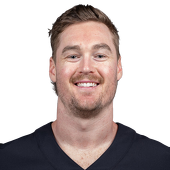 I'll have to see that again, I thought Ross Dwelley let go and did not hold.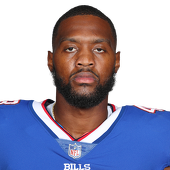 Deommodore Lenoir is also inactive. All five 49ers linebackers including Tyrell Adams are active. SF obviously loading up the front 7 as much as possible for the rain game against an Indy team that runs well. Similar thought process on offensive end with Travis Benjamin inactive twitter.com/49ers/status/1…
LB Marcell Harris was last out of the locker room for warm-ups. He's got a full cast/club on his right hand to protect his injured thumb. #captcaveman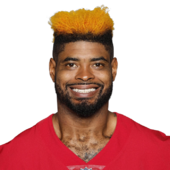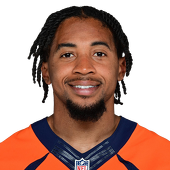 Smartest third-down strategy when facing 49ers defense: play for the pass-interference penalty K'Waun Williams draws 40-yarder PI penalty on third-and-10 underthrow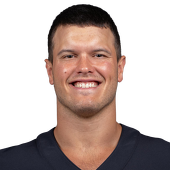 This seems like it's already been Charlie Woerner's busiest game. #TEday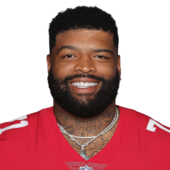 The 49ers on Sunday officially ruled out left tackle Trent Williams before their Sunday night showdown against the Indianapolis Colts. He was listed among the team's inactives after officially being listed as 'doubtful.'

Here's who won't suit up for the 49ers:

LT Trent Williams (ankle)DT Javon Kinlaw (knee)DT Maurice Hurst (calf)QB Trey Lance (knee)WR Travis BenjaminCB Deommodre LenoirCB Ambry Thomas

Rookie offensive tackle Jaylon Moore will start in Williams' place. Moore played 22 snaps in Week 4 when Williams left with a shoulder injury. He also played a lot of left tackle in the preseason after spending his four-year career at Western Michigan occupying that spot on the offensive line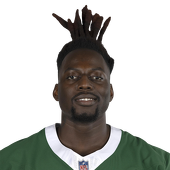 With Maurice Hurst (calf) and Javon Kinlaw (knee) inactive, Kentavius Street likely will see a lot of action, especially if the Colts go heavy on the ground as expected.
Arden Key was in at DT on that last snap.
Scoring Summary
| Team | QTR | TIME | SCORING PLAY | | |
| --- | --- | --- | --- | --- | --- |
| SF | 1ST | 10:18 | Elijah Mitchell rushed up the middle for 14 yard touchdown | 0 | 6 |
| SF | 1ST | 8:12 | Joey Slye kicked a 34-yard field goal | 0 | 9 |
| IND | 1ST | 5:21 | Carson Wentz passed to Mo Alie-Cox to the left for 11 yard touchdown | 7 | 9 |
| SF | 1ST | 2:32 | Joey Slye kicked a 56-yard field goal | 7 | 12 |
| IND | 2ND | 1:05 | Carson Wentz rushed to the right for 1 yard touchdown. 2pt attempt failed, Carson Wentz pass to Jack Doyle. | 13 | 12 |
| IND | 3RD | 3:49 | Jonathan Taylor rushed up the middle for 5 yard touchdown | 20 | 12 |
| SF | 4TH | 13:13 | Jimmy Garoppolo passed to Deebo Samuel down the middle for 14 yard touchdown. 2pt attempt failed, Jimmy Garoppolo pass to Brandon Aiyuk. | 20 | 18 |
| IND | 4TH | 7:04 | Michael Badgley kicked a 42-yard field goal | 23 | 18 |
| IND | 4TH | 2:56 | Carson Wentz passed to Michael Pittman Jr. to the right for 28 yard touchdown | 30 | 18 |
Full Play-by-Play
Injury Report
| Name | Pos | Injuries | Status |
| --- | --- | --- | --- |
| T.Y. Hilton | WR | Quadriceps | OUT |
| T.J. Carrie | CB | Undisclosed | OUT |
| Ibraheim Campbell | SS | Ankle/knee | OUT |
| Sam Tevi | OT | Knee (acl) | OUT |
| Braden Smith | OT | Foot/thumb | OUT |
| Kemoko Turay | DE | Groin | OUT |
| Nick Nelson | CB | Undisclosed | OUT |
| Marvell Tell III | CB | Groin | OUT |
| Rock Ya-Sin | CB | Ankle | OUT |
| Parris Campbell | WR | Foot | OUT |
| Quartney Davis | WR | Shoulder | OUT |
| Robert Windsor | DT | Hip | OUT |
| Dezmon Patmon | WR | Undisclosed | QUES |
| Julian Blackmon | S | Achilles | OUT |
| Rodrigo Blankenship | K | Hip | OUT |
| Jordan Glasgow | LB | Concussion | QUES |
| Dayo Odeyingbo | DE | Achilles | QUES |
| Jordan Wilkins | RB | Illness | OUT |
| Jordan Lucas | SS | Knee | OUT |
| J.J. Nelson | WR | Groin | OUT |
| Name | Pos | Injuries | Status |
| --- | --- | --- | --- |
| Tavon Wilson | SS | Gameday Inactive | OUT |
| Mohamed Sanu Sr. | WR | Gameday Inactive | OUT |
| Dee Ford | DE | Back | OUT |
| Jason Verrett | CB | Torn Acl | OUT |
| Raheem Mostert | RB | Knee | OUT |
| Kai Nacua | FS | Hamstring | OUT |
| Mike McGlinchey | OT | Quadricep | OUT |
| Tarvarius Moore | FS | Achilles | OUT |
| Maurice Hurst | DT | Calf | OUT |
| Dre Greenlaw | OLB | Groin | QUES |
| Justin Skule | OT | Acl | OUT |
| JaMycal Hasty | RB | Ankle | OUT |
| Javon Kinlaw | DT | Knee | OUT |
| Darrion Daniels | DL | Achillies | OUT |
| Elijah Mitchell | RB | Ribs/finger | OUT |