| | | | | | |
| --- | --- | --- | --- | --- | --- |
| CHI | 0 | 3 | 0 | 0 | 3 |
| TB | 21 | 14 | 0 | 3 | 38 |
Odds Across Sportsbooks
Game Charts
CHI0%
TB100%
Passing
FP
ATT
CMP
YDS
YPC
TD
INT
LONG
SACK
RATE

Justin Fields

1.16
32
22
184
8.4
0
3
22
4
44.27
Rushing
FP
ATT
YDS
YPC
LONG
TD
FUM

Khalil Herbert

18.3
18
100
5.6
29
0
0

Damien Williams

1.8
3
5
1.7
4
0
0

Justin Fields

1.16
8
38
4.8
16
0
2
Receiving
FP
TAR
REC
YDS
YPR
LONG
TD
FUM

Khalil Herbert

18.3
5
5
33
6.6
20
0
0

Cole Kmet

9.3
6
5
43
8.6
22
0
0

Darnell Mooney

5.9
5
2
39
19.5
22
0
0

Jesse James

5
3
3
20
6.7
8
0
0

Allen Robinson II

3.6
4
2
16
8
12
0
0

Marquise Goodwin

3.6
4
2
16
8
12
0
0

Damiere Byrd

2
1
1
10
10
10
0
0

Damien Williams

1.8
1
1
3
3
3
0
0

Ryan Nall

1.4
1
1
4
4
4
0
0

Jesper Horsted

0
1
0
0
0
0
0
0
Kicking
FP
FGA
FGM
PCT
LONG
XP

Cairo Santos

3
1
1
100
28

0

/

0

Team Defense
FP
PA
TD
SACK
FR
INT
YDS

CHI

-2
38
0
0
1
0
408
Passing
FP
ATT
CMP
YDS
YPC
TD
INT
LONG
SACK
RATE

Tom Brady

24.44
36
20
211
10.6
4
0
46
0
109.84

Blaine Gabbert

0.6
3
2
15
7.5
0
0
15
0
78.47
Rushing
FP
ATT
YDS
YPC
LONG
TD
FUM

Leonard Fournette

17
15
81
5.4
15
1
0

Ronald Jones II

4.3
10
63
6.3
19
0
1

Ke'Shawn Vaughn

2.7
5
27
5.4
15
0
0

Jaelon Darden

1.1
1
11
11
11
0
0
Receiving
FP
TAR
REC
YDS
YPR
LONG
TD
FUM

Mike Evans

31.6
10
6
76
12.7
46
3
0

Chris Godwin

25.1
11
8
111
13.9
34
1
0

Leonard Fournette

17
4
2
9
4.5
9
0
0

Tyler Johnson

3.6
2
2
16
8
12
0
0

Giovani Bernard

2.5
3
2
5
2.5
9
0
0

O.J. Howard

1.9
3
1
9
9
9
0
0

Jaelon Darden

1.1
1
0
0
0
0
0
0

Deon Yelder

1
1
1
0
0
0
0
0

Cameron Brate

0
4
0
0
0
0
0
0
Kicking
FP
FGA
FGM
PCT
LONG
XP

Ryan Succop

8
2
1
50
22

5

/

5

Team Defense
FP
PA
TD
SACK
FR
INT
YDS

TB

23
3
0
4
3
3
311
Game News
On the first INT, Justin Fields quick snapped the ball because they told him in his headset the Bucs had 12 players on the field. He thought it was a free play. Second week in a row that has happened.
Bears had three drops last week. Cole Kmet has the first one today. A catch would have been a first down.
Bears target leaders over their past 4 games: Darnell Mooney - 25 Allen Robinson - 20 Cole Kmet - 18
What if, just for fun, Matt Nagy coaches the Blackhawks and Jeremy Colliton coaches the Bears.
#Bears have an NFL-high 4 players on the reserve/COVID-19 list and that does not include RB Damien Williams, who was activated yesterday. WR coach Mike Furrey also remains sidelined. The #Cardinals have 3 players on the reserve/19 list.
The #Bears placed OL Elijah Wilkinson on Reserve/COVID-19 and have flexed OL Arlington Hambright from the PS to the active roster. twitter.com/rapsheet/statu…
The #Bears placed LB Caleb Johnson on reserve/COVID-19 list.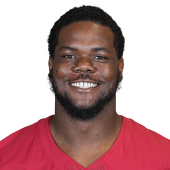 Bilal Nichols is the third Bears player to be ejected from a game in the last 372 days.
The Bears are now averaging 14.4 points per game for the season. In 2021. In the NFL. (And this evening's game ends on a checkdown to Ryan Nall.)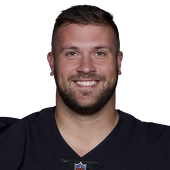 Alex Bars on the field for this drive for the Bears to line up at right tackle.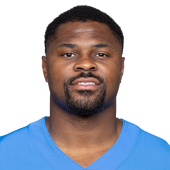 "Hopefully the gifs can stop now," Bucs tackle Tristan Wirfs says after a much better showing against Bears and Khalil Mack in tonight's 38-3 win.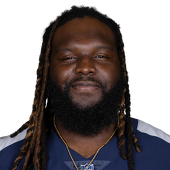 Six #Bears possessions and three turnovers. Suboptimal. Lachavious Simmons being exposed at right tackle.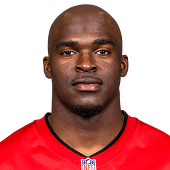 Bears inactives: Nick Foles, Breshad Perriman, Tashaun Gipson and Akiem Hicks. No surprises.
Hey, it's a an Eagles-Raiders post-game Eagle Eye podcast! 🏈 Nick Foles throws 7 TDs! 🏈 Huge game for DeSean! 🏈 Sacks for Vinny, Trent Cole & Mychal! oh wait ... wrong Raiders game! 🏈 An abomination in Vegas 🏈 Fire everybody 🏈 Etc. bit.ly/3Bb6ykQ
Bears LB Roquan Smith said they've got to "flush" this, but that toilet has been clogged with bad losses for a while now. Matt Nagy believes he can fix it. "Trust me," he says, "We want to be able to get this thing going as best as we can." Trust him? chicago.suntimes.com/bears/2021/10/…
The Bears ruled Akiem Hicks out Saturday. | Photo by Jonathan Daniel/Getty ImagesMack has been dealt with a foot injury for a month or so. Robinson and Grant have ankle injuries. TAMPA, Fla. — Outside linebacker Khalil Mack, receiver Allen Robinson and returner Jakeem Grant will play for the Bears on Sunday despite being listed as questionable.Mack has been dealt with a foot injury for a month or so. Robinson and Grant have ankle injuries.Outside linebacker Robert Quinn remains on the league's reserve/COVID-19 and will not play.The Bears ruled out defensive lineman Akiem Hicks on Saturday with a groin problem. On Friday, they said that safety Tashaun Gipson would not play because of a hip injury.Third-string quarterback Nick Foles and receiver Breshad Perriman were the Bears' only two healthy scratches. The roster is limited because of coronavirus outbreaks throughout the team. On Sunday morning alone, the Bears ruled out starting right tackle Elijah Wilkinson and inside linebacker Caleb Johnson when they put them on the reserve/COVID-19 list. They join Quinn and tight end Jimmy Graham, who were put on the list this week. Running back Damien Williams returned from the list Saturday and will play Sunday. Mike Furrey will coach receivers Sunday after returning from his coronavirus-related absence Thursday.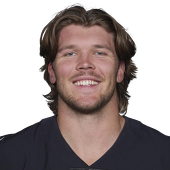 Dean's back on the field. Was covering Jesper Horsted on that pass attempt to the end zone...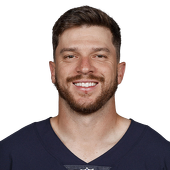 Cairo Santos 28 yd FG attempt is good and it is #Buccaneers 21-3, 6:08 remaining 2nd qtr.
Tom Brady just walked over to this little boy with :33 left in the game, handed him his hat and shook his hand… and the boy broke down in tears. Man, that one got me. pic.twitter.com/UC7qA7MRkT
Godwin brought in eight of 11 targets for 111 yards and a touchdown in the Buccaneers' 38-3 win over the Bears on Sunday.
Although Mike Evans stole the headlines with three touchdown grabs, Godwin was actually the player to pace the Buccaneers in receptions, receiving yards and targets on the afternoon. The fifth-year wideout was also on the receiving end of the first of Tom Brady's four scoring tosses, recording a four-yard touchdown grab late in the first quarter. Godwin now has at least five receptions in three straight contests, and his yardage tally Sunday was a season high. He'll look to build on the dominating effort against the Saints in a Week 8 road clash.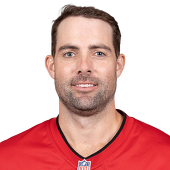 Ryan Succop's 22-yard field goal increases Bucs lead to 38-3. Still 12:51 remaining on clock.
Don't ever fucking tell me that Mike Evans isn't a Hall of Famer
Both questionable Bucs from the injury report will play today -- OLB Jason Pierre-Paul and TE O.J. Howard are active. JPP didn't practice all week, so curious to see if he plays less than his usual snaps with more going to rookie Joe Tryon-Shoyinka.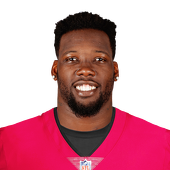 #Bucs LB Jason Pierre-Paul (shoulder, hand) didn't practice at all this week, but coach Bruce Arians said he still has a chance to play. Source added there is optimism that he goes.
Bucs rushed for 182 yards tonight -- Leonard Fournette had 15 carries for 81, Ronald Jones had 10 for 63, Ke'Shawn Vaughn five for 27. 182 is the most in any home game since 2015 (183 vs. Jaguars). They had 210 in win at Carolina last year, helped by Jones' 98-yard TD.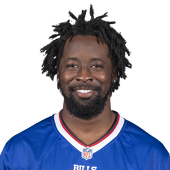 Bucs stopped on fourth-and-goal -- Ronald Jones leaps but is stopped short. Bears take over at the 1.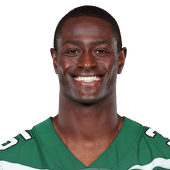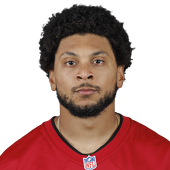 Welcome back Antoine Winfield, Jr.! After missing two games, he comes back and immediately records a sack and a forced fumble on the game's second play. He now has 4.0 career sacks.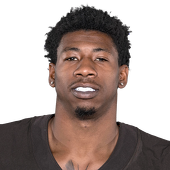 Huge return for Jaelon Darden, taking punt from his 25 to the Chicago 32. 43-yard return.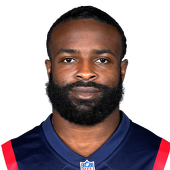 Bucs also have Ke'Shawn Vaughn in the game at running back.
From @ESPNStatsInfo: Hunter Henry's 4 straight games with a receiving TD is the longest streak by a Patriots player since Chris Hogan in 2017, and the longest by a Patriots TE since Rob Gronkowski had a TD in 5 straight games spanning the 2014 and 2015 seasons.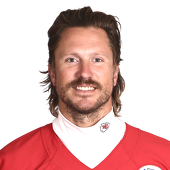 So how much playing time do you reckon Blaine Gabbert gets in the 2nd half?
Bucs inactives: QB Kyle Trask, CB Richard Sherman, LB Lavonte David, G Nick Leverett, WR Antonio Brown, TE Rob Gronkowski and NT Steve McLendon. Elevated from the practice squad: WR Cyril Grayson and TE Deon Yelder.
Bears-Bucs is one reason Todd Bowles should be interviewed by every team looking for a head coach in 2022.
Tyler Johnson with a sick open-field move for a first down.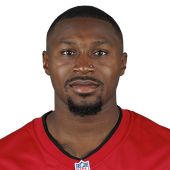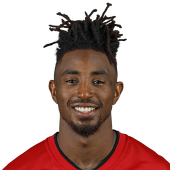 Pick! Jordan Whitehead! It goes off the hands of the receiver and he takes it to fittingly enough - the 33. #Bucs
Bruce Arians, while enjoying a great overall team win against the Bears, said his offense left about 20 points on the field -- this is a team that hasn't played to its potential yet, even in a 35-point win.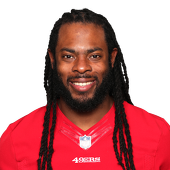 Buccaneers CB coach Kevin Ross out Sunday, Richard Sherman to help fill his role. wp.me/pbBqYq-c4xl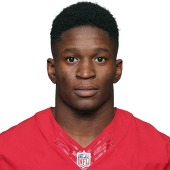 Jamel Dean is leaving the field AGAIN. They still have Rashard Robinson, so yes, they still have corners.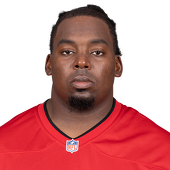 Bucs have DL Steve McLendon inactive for the first time this season today. He doesn't play on special teams, and his rotational role has diminished -- 15 snaps or fewer in last four games, so they'll lean a little more on Suh/Vea/Gholston/Nacho/O'Connor.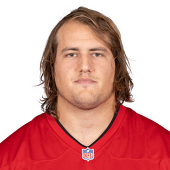 Bucs gave Donovan Smith and Ali Marpet a well-deserved early exit, with Josh Wells and Aaron Stinnie taking over at LT and LG on this drive.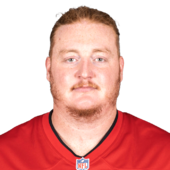 Defensive end Bilal Nichols has been ejected for throwing a punch at Ryan Jensen.
Scoring Summary
| Team | QTR | TIME | SCORING PLAY | | |
| --- | --- | --- | --- | --- | --- |
| TB | 1ST | 12:03 | Leonard Fournette rushed up the middle for 2 yard touchdown | 0 | 7 |
| TB | 1ST | 4:40 | Tom Brady passed to Chris Godwin down the middle for 4 yard touchdown | 0 | 14 |
| TB | 1ST | 0:10 | Tom Brady passed to Mike Evans to the right for 9 yard touchdown | 0 | 21 |
| TB | 2ND | 10:06 | Ryan Succop missed a 43-yard field goal | 0 | 21 |
| CHI | 2ND | 6:13 | Cairo Santos kicked a 28-yard field goal | 3 | 21 |
| TB | 2ND | 3:38 | Tom Brady passed to Mike Evans to the left for 2 yard touchdown | 3 | 28 |
| TB | 2ND | 0:14 | Tom Brady passed to Mike Evans down the middle for 8 yard touchdown | 3 | 35 |
| TB | 4TH | 12:55 | Ryan Succop kicked a 22-yard field goal | 3 | 38 |
Full Play-by-Play
Injury Report
| Name | Pos | Injuries | Status |
| --- | --- | --- | --- |
| Jimmy Graham | TE | Covid-19 | OUT |
| Robert Quinn | OLB | Covid-19 | OUT |
| Tashaun Gipson Sr. | FS | Hip | OUT |
| Akiem Hicks | DT | Groin | OUT |
| Jeremiah Attaochu | OLB | Pectoral | OUT |
| Germain Ifedi | G | Knee | OUT |
| Deon Bush | FS | Quadriceps | OUT |
| Tarik Cohen | RB | Knee (acl) | OUT |
| Elijah Wilkinson | OL | Covid-19 | OUT |
| David Montgomery | RB | Knee | OUT |
| Larry Borom | OL | Ankle | OUT |
| Teven Jenkins | OT | Back | OUT |
| Caleb Johnson | LB | Knee | OUT |
| Name | Pos | Injuries | Status |
| --- | --- | --- | --- |
| Rob Gronkowski | TE | Ribs | OUT |
| Antonio Brown | WR | Ankle | OUT |
| Richard Sherman | CB | Hamstring | OUT |
| Lavonte David | ILB | Ankle | OUT |
| Zach Triner | LS | Undisclosed | OUT |
| Carlton Davis III | CB | Quadriceps | OUT |
| Justin Watson | WR | Knee | OUT |
| Sean Murphy-Bunting | CB | Elbow | OUT |
| Scotty Miller | WR | Toe | OUT |
| Sadarius Hutcherson | G | Acl | OUT |