| | | | | | |
| --- | --- | --- | --- | --- | --- |
| CAR | 3 | 0 | 0 | 0 | 3 |
| NYG | 0 | 5 | 7 | 13 | 25 |
Odds Across Sportsbooks
| | CAR | NYG | |
| --- | --- | --- | --- |
| Consensus | | | |
| DraftKings | | | |
| FanDuel | | | |
| SugarHousePA | | | |
| SugarHouseNJ | | | |
| Parx | | | |
| 888SportNJ | | | |
| RiversCasinoPA | | | |
| Caesars | | | |
| PointsBet | | | |
| BetMGM | | | |
| Unibet | | | |
Green dot denotes best odds.
| | CAR | NYG | |
| --- | --- | --- | --- |
| Consensus | | | |
| DraftKings | | | |
| FanDuel | | | |
| SugarHousePA | | | |
| SugarHouseNJ | | | |
| Parx | | | |
| 888SportNJ | | | |
| RiversCasinoPA | | | |
| Caesars | | | |
| PointsBet | | | |
| BetMGM | | | |
| Unibet | | | |
Green dot denotes best odds.
Game Charts
CAR0%
NYG100%
Game News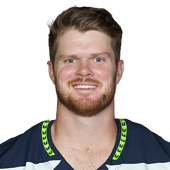 Trailing 15-3 in the fourth quarter, the #Panthers have benched Sam Darnold and replaced him with PJ Walker.
Halftime: Giants 5, Panthers 3 Daniel Jones: 13 of 17, 132 yards Sam Darnold: 12 of 19, 85 yards, 1 INT Devontae Booker: 7 carries, 8 yards Chuba Hubbard: 9 carries, 24 yards Darius Slayton: 3 catches, 46 yards DJ Moore: 2 catches, 33 yards It's all as ugly as you'd think.
Robby Anderson's 204 yards on 49 targets is the lowest yards per target (4.16) for a wide receiver in his team's first 7 games since Eddie Royal's 3.22 back in 2009, min. 49 targets.

Matt Rhule being out coached by one of the worst coaches in the league. Where is the lie?
After opening with three straight wins, the Carolina Panthers have hit hard times with star running back Christian McCaffrey sidelined.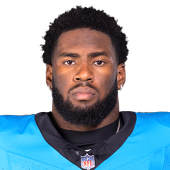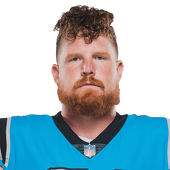 P.J. Walker looks like he's coming in this game. Working on snaps with Matt Paradis.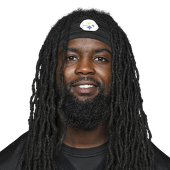 Donte Jackson is back on his feet and walking around. Which appears to be a good sign.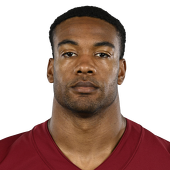 Huge goalline stand for Panthers' defense, with Jermaine Carter, Jeremy Chinn and Sam Franklin all coming up big.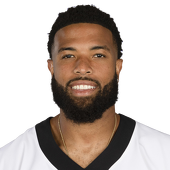 The Panthers have minus-12 net yards in P.J. Walker's two possessions. Carolina QBs have been sacked five times. And the Giants just scored again.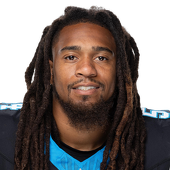 Shaq Thompson's foot wasn't ready for this week, but good sign for next week that he's out there pregame pic.twitter.com/VD9JGz41ft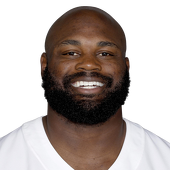 Good force there by Peppers and Ryan on that flip out to Royce Freeman. Forcing a FG attempt.
Drive stalled on a missed block by Ian Thomas. But Panthers get a first-drive score as Zane Gonzalez banks in a 45-yard FG off the left upright.
Ameer Abdullah returned two kicks vs. the Panthers last week, incl. a 45-yarder. Today he's playing for them.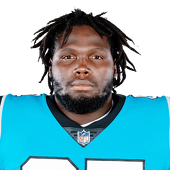 Panthers RG John Miller, now out with that ankle.
Just one quick thing prior to kickoff: Panthers will have CB Stephon Gilmore next week in Atlanta, I'm told. Gilmore missing today is about ramping him up and into football shape. He's fully heathy.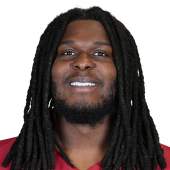 Trent Scott in for Dennis Daley. Everyone's getting benched.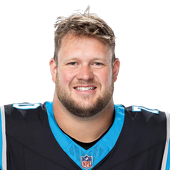 Brady Christensen looked like an honest to God NFL caliber left tackle that drive.

Matt Rhule cannot be fired because there is genuinely no one that would replace him. Phil Snow would follow him to USC and Joe Brady isn't even a OC quality coach. Ride it out this year. Tepper needs to reevaluate andove forward.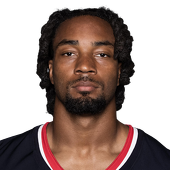 CJ Henderson (shoulder) is questionable to return. Has been dealing with shoulder injury.
Final score: Giants 25, Panthers 3 Daniel Jones: 23 of 33, 203 yards, 1 TD Devontae Booker: 14 carries, 51 yard, 1 TD Darius Slayton: 5 catches, 63 yards Giants defense: 6 sacks and held Carolina to 173 total yards.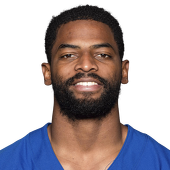 Uh oh. Other WR options for the Giants today: Darius Slayton (Q) Dante Pettis John Ross (Q) Collin Johnson David Sills twitter.com/PaulCharchian/…
Dave Gettleman drafted both Saquon Barkley and Christian McCaffrey in the top 8. The Panthers and Giants play each other Sunday. Neither will be on the field. Hmmmmmm 🤔 es.pn/3Ge18JJ
Will be interesting to see what happens with Dante Pettis targets today. Enormous number last week, but part of that could've been he was thrust into Kadarius Toney role after Toney was hurt 8 plays in. Not sure I'd be running to waiver wire for Pettis in fantasy. We'll see.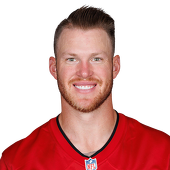 The Giants just had 1st & Goal from the 3: 1st down: A throw to Kyle Rudolph, overturned from a TD to down at the half yard line 2nd down: Stuffed on a run 3rd down: Incomplete plass 4th down: Stuffed on a run Massive boos ensue.
I would line Evan Engram up in the slot some today and take deep shots up the seam.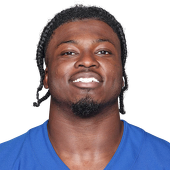 Azeez Ojulari 2.5 sacks and 4 QB hits and 3 tackles for loss. Quite the game. #Giants
Giants have six sacks and monster games from Azeez Ojulari (2.5 sacks, 4 QB hits, 3 tackles for loss) and Leonard Williams (1.5 sacks, 3 QB hits and tied for team-high 6 tackles).
Injury Update: S Jabrill Peppers (ankle) is questionable to return.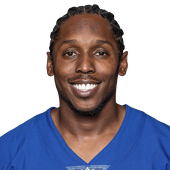 Also think Adoree' Jackson played his best game as a Giant, and it started with his sticking his face into a tackle early in the game.
Giants need to make seven players inactive today. Saquon, Kenny Golladay and Kadarius Toney are out. Expect Shepard, DT Danny Shelton (doubtful), CB Sam Beal and S Josh Jackson to be the others.

I'm sure this will be a popular take, but rough sequence inside the 5 aside, Jason Garrett called a great game today. Really good plan to get Jones out of the pocket. He was only sacked twice and hit five times. Not something that is typically a big part of the offense.
All things considered, I have to watch the tape, but I think Matt Peart answered the challenge at left tackle today.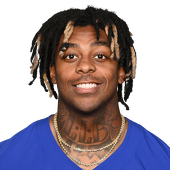 Benardrick McKinney in for Giants at ILB with Tae Crowder to start this series.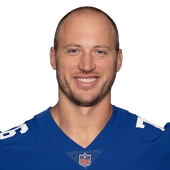 Amazingly the left side of the Giants line (Matt Peart/Matt Skura) has held up better than the right side (Nate Solder/Will Hernandez).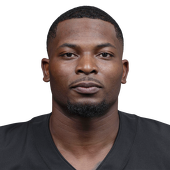 Injury Update: LB Lorenzo Carter (ankle) is questionable to return.
Dexter Lawrence with some words in the huddle of OL-DL/OLB during pregame workouts.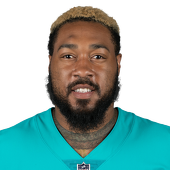 Giants have not allowed any points in the Benardrick McKinney Era.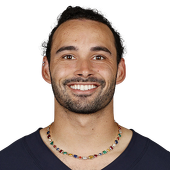 The New York Giants weren't expected to win a Week 7 game at MetLife Stadium against the Carolina Panthers. None of the Giants Wire staff picked the Giants — and we were all glad to be wrong.

The Giants ended their two-game losing streak by defeating the returning Sam Darnold and the Panthers, 25-3, to improve to 2-5.

After a disastrous performance a week ago against the Los Angeles Rams, Daniel Jones got back on track and took control of his football team.

Jones went 23-of-33 with 203 yards, throwing one touchdown pass, which went to Dante Pettis
Panthers have to be on the phone with the Texans... James Bradberry takes advantage of an awful throw for his third interception of the season deep in the red zone.


Without having the benefit of replay ... looks like Patrick Graham changed things up coverage-wise and confused Darnold a bit. Bad throw into coverage and Bradberry was there.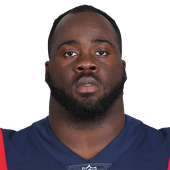 Starting O-line in pregame warmups: LT Peart, LG Skura, C Price, RG Hernandez, RT Solder. Imagine Wes Martin will continue to rotate in at LG. We'll see if Korey Cunningham rotates at tackle.