| | | | | | |
| --- | --- | --- | --- | --- | --- |
| ATL | 0 | 13 | 7 | 10 | 30 |
| MIA | 7 | 0 | 7 | 14 | 28 |
Odds Across Sportsbooks
Game Charts
ATL100%
MIA0%
Passing
FP
ATT
CMP
YDS
YPC
TD
INT
LONG
SACK
RATE

Matt Ryan

17.44
40
25
336
13.4
2
1
49
1
95.42
Rushing
FP
ATT
YDS
YPC
LONG
TD
FUM

Matt Ryan

17.44
3
0
0
2
0
1

Cordarrelle Patterson

14.1
14
60
4.3
13
1
0

Mike Davis

1
4
10
2.5
3
0
0

Wayne Gallman

0.2
1
2
2
2
0
0
Receiving
FP
TAR
REC
YDS
YPR
LONG
TD
FUM

Kyle Pitts

23.3
8
7
163
23.3
39
0
0

Russell Gage

16.7
6
4
67
16.8
49
1
0

Cordarrelle Patterson

14.1
5
2
1
0.5
4
0
0

Calvin Ridley

12.6
10
4
26
6.5
11
1
0

Hayden Hurst

6.5
4
3
35
11.7
15
0
0

Tajaé Sharpe

3.8
2
2
18
9
12
0
0

Olamide Zaccheaus

2.3
1
1
13
13
13
0
0

Lee Smith

1.7
2
1
7
7
7
0
0

Keith Smith

1.6
1
1
6
6
6
0
0
Kicking
FP
FGA
FGM
PCT
LONG
XP

Younghoe Koo

12
3
3
100
36

3

/

3

Team Defense
FP
PA
TD
SACK
FR
INT
YDS

ATL

4
28
0
1
0
2
413
Passing
FP
ATT
CMP
YDS
YPC
TD
INT
LONG
SACK
RATE

Tua Tagovailoa

26.54
40
32
291
9.1
4
2
27
1
109.48
Rushing
FP
ATT
YDS
YPC
LONG
TD
FUM

Tua Tagovailoa

26.54
4
29
7.2
9
0
0

Myles Gaskin

17.7
15
67
4.5
16
0
0

Salvon Ahmed

7.2
7
26
3.7
7
0
0

Malcolm Brown

1.9
3
10
3.3
4
0
0
Receiving
FP
TAR
REC
YDS
YPR
LONG
TD
FUM

Mike Gesicki

21.5
8
7
85
12.1
27
1
0

Myles Gaskin

17.7
4
4
10
2.5
7
1
0

Jaylen Waddle

15.3
8
7
83
11.9
19
0
0

Mack Hollins

9.3
3
2
13
6.5
9
1
0

Isaiah Ford

8
1
1
10
10
10
1
0

Salvon Ahmed

7.2
2
2
26
13
17
0
0

Durham Smythe

6.7
4
3
37
12.3
18
0
0

Adam Shaheen

6.3
5
4
23
5.8
7
0
0

Malcolm Brown

1.9
1
1
-1
-1
-1
0
0

Preston Williams

1.5
4
1
5
5
5
0
0
Kicking
FP
FGA
FGM
PCT
LONG
XP

Jason Sanders

4
1
0
0
0

4

/

4

Team Defense
FP
PA
TD
SACK
FR
INT
YDS

MIA

4
30
0
1
1
1
397
Game News
After the Falcons lost their first two games of the season, many around the league began to question the team's decision to use the No. 4 overall pick on Kyle Pitts, the highest a tight end has ever been selected in the history of the NFL draft. That skepticism is quickly disappearing after Pitts exploded for 17 catches, 282 yards and a touchdown over the past two weeks combined.

The Falcons' Week 7 win over the Dolphins couldn't have happened without the rookie's career-high 163-yard performance. He caught two key passes on the team's game-winning drive and looks like he's ready to be Atlanta's No. 1 option even with Calvin Ridley on the field
291 yards, 4 touchdowns, 80% completion rate. Tua Tagovailoa did all that today in a loss. The only other QB in NFL history to endure a loss with those numbers: Matt Ryan. The only other QB in NFL history to do all that AND throw two interceptions: Dan Marino.
With his fifth touchdown this season, Cordarrelle Patterson broke a record that no player has since the the AFL/NFL merger in 1970. atlfal.co.nz/3pyw1CA
Mike Davis' weekly share of backfield touches: 1. 66.6% 2. 57.1% 3. 55.1% 4. 46.8% 5. 40.5% 7. 19%
Younghoe Koo's FG is good and the Falcons win a thriller 30-28 Dolphins have now lost 6 games in a row and fall to 1-6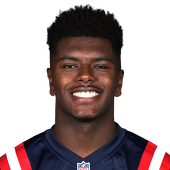 The Falcons defense wasn't perfect Sunday, but they forced multiple turnovers and made plays when needed most. "We have to keep getting better and keep being more detailed and play cleaner ball." - Jaylinn Hawkins atlfal.co.nz/3b4pFmj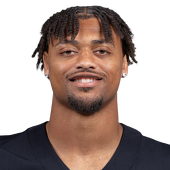 A.J. Terrell was attended to briefly on the field by trainers...and now he has entered the medical tent.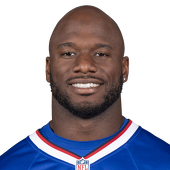 Tua just dangled Deion Jones on that scramble, he's getting clowned in the film room for sure for sure
Ade Ogundeji getting some first-team work in pregame warmups at OLB. Dante Fowler is on IR so this could be a big, big spot for the rookie from Michigan out of Notre Dame.
Jason Spriggs gets the start at right tackle with Kaleb McGary on the reserve/COVID-19 list.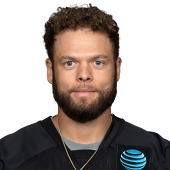 Erik Harris is questionable to return with a shoulder injury.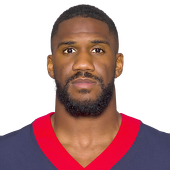 Fabian Moreau is injured on the play. Falcons secondary is thinning out.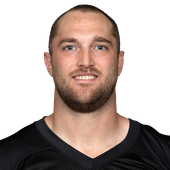 The Atlanta Falcons have released their Week 7 inactives list for Sunday's game against the Miami Dolphins. Among those not suiting up for the Falcons are cornerback Kendall Sheffield, quarterback/tight end Feleipe Franks and wide receiver Frank Darby.

While not listed on the inactives for Atlanta, starting right tackle Kaleb McGary won't play as he was placed on the reserve/COVID-19 list earlier this week, leaving Jason Spriggs or Colby Gossett to fill in. Here's the full Week 7 inactives list.

Inactives: Feleipe Franks, starting OL change impact lineu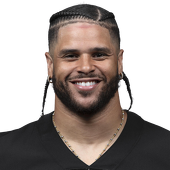 There were several players deserving of recognition for their role in helping the Falcons secure a comeback victory over the Dolphins. From fullback Keith Smith, to safety Jaylinn Hawkins, Sunday's win was a complete team effort by Atlanta.

Here are the studs and duds from the Falcons' 30-28 win over Miami in Week 7
Legendary @MiamiDolphins QB @DanMarino showed some love to current QB @Tua Tagovailoa before today's game. pic.twitter.com/xgbGCPvizs
#Dolphins WR DeVante Parker is listed as questionable with shoulder and hamstring ailments, and he appears to have an uphill battle to play today, source said. A chance, but not a great one. CB Xavien Howard (shoulder, groin) should be good today.
Dolphins traded a 2022 top 5 pick and Devonta Smith for Jaylen Waddle.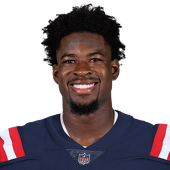 Myles Gaskin steps to the podium (lectern, whatever) and leaves after about five seconds of waiting for a question. Came back in to make sure there were no questions then skated
FOX analyst Daryl Johnston: "It just seems like Atlanta mentally is in a better place in Year 1 than Miami is in Year 3 under Brian Flores."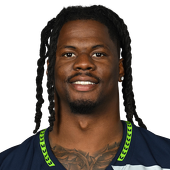 Injury Update | Jerome Baker has a knee injury and is questionable to return.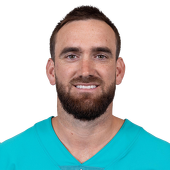 Not a lot has gone Atlanta's way through the first quarter and a half against Miami, but the defense held on the Dolphins' third possession. Following a promising Falcons drive that resulted in a field goal to cut the lead to 7-3, Miami drove into field-goal range.

On fourth down, rookie OLB Ade Ogundeji broke through the line and blocked the Dolphins' field goal attempt. Watch below as Ogundeji blows up Jason Sanders' kick, per the Falcons' Twitter account.

Ade said NOT TODAY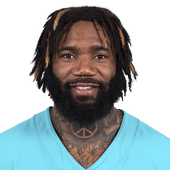 Xavien Howard peeling off coverage on a deep TD before ball is completed is a jarring sight for a Dolphins team that is in freefall since beating Pats in opener. twitter.com/nfl_dovkleiman…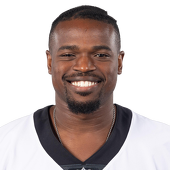 Injury Update | Jerome Baker and Malcolm Brown have been downgraded to out.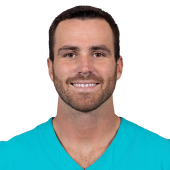 Throw into double coverage for Durham Smythe is a weird decision by Tua. Intercepted.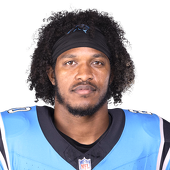 Eric Rowe is a good player but Dolphins continually ask him to cover elite TEs man-to-man and he continually loses the matchup. Give the man help. This is coaches being stubborn. pic.twitter.com/HZr7LLozJ0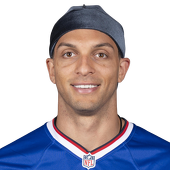 Tua to Mack Hollins, TD, Dolphins! Dolphins about to go up 28-27 on the Falcons with about 2:27 left.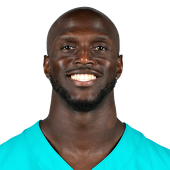 Injury Update | Jason McCourty has a foot injury and is questionable to return.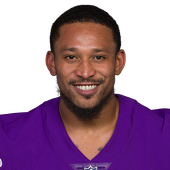 The Miami Dolphins will once again be without wide receiver DeVante Parker for their matchup against the Atlanta Falcons on Sunday. Parker has missed the last two games due to a hamstring injury.

In his place, the Dolphins promoted wide receiver Isaiah Ford to the active roster on Saturday. Along with Preston Williams, who is returning from injury, Jaylen Waddle, Albert Wilson, and Mack Hollins, Ford will be asked to help Tua Tagovailoa end the team's recent skid.

Center Greg Mancz is also inactive this week which will put the Dolphins down to their third-string center, Austin Reiter. Reiter was signed off the Saints practice squad a few weeks back and has had some reps with the starters. Miami also elevated Cameron Tom on Saturday from the practice squad for some depth at the position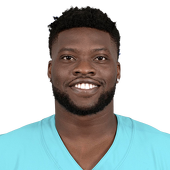 Also, Emmanuel Ogbah is currently the premier student in "How to Acquire a Bag 305" -- an advanced-level course on bag acquisition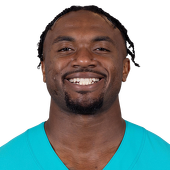 Austin Jackson just took out 6 weeks worth of frustration on Falcons S Jaylinn Hawkins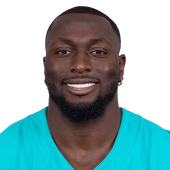 While the Atlanta Falcons were driving down the field on their second possession of the game, Miami Dolphins linebacker Jerome Baker left the game and headed to the medical tent before departing for the locker room.

The team announced that Baker is dealing with a knee injury, and his return to action on Sunday is questionable.

In his place, came Sam Eguavoen.

Luckily for Miami, the Falcons' drive stalled, partially due to a Jevon Holland sack on the very next play following Baker's injury. They ended up settling for a 33-yard field goal from kicker Younghoe Koo
Scoring Summary
| Team | QTR | TIME | SCORING PLAY | | |
| --- | --- | --- | --- | --- | --- |
| MIA | 1ST | 7:58 | Tua Tagovailoa passed to Isaiah Ford down the middle for 10 yard touchdown | 0 | 7 |
| ATL | 2ND | 14:17 | Younghoe Koo kicked a 33-yard field goal | 3 | 7 |
| MIA | 2ND | 10:03 | Atlanta blocked 49-yard field goal attempt by Jason Sanders. Recovered by Adetokunbo Ogundeji | 3 | 7 |
| ATL | 2ND | 4:53 | Matt Ryan passed to Calvin Ridley to the right for 5 yard touchdown | 10 | 7 |
| ATL | 2ND | 0:07 | Younghoe Koo kicked a 36-yard field goal | 13 | 7 |
| ATL | 3RD | 14:02 | Matt Ryan passed to Russell Gage down the middle for 49 yard touchdown | 20 | 7 |
| MIA | 3RD | 5:20 | Tua Tagovailoa passed to Mike Gesicki to the left for 6 yard touchdown | 20 | 14 |
| ATL | 4TH | 12:55 | Cordarrelle Patterson rushed to the right for 3 yard touchdown | 27 | 14 |
| MIA | 4TH | 8:35 | Tua Tagovailoa passed to Myles Gaskin to the right for 7 yard touchdown | 27 | 21 |
| MIA | 4TH | 2:34 | Tua Tagovailoa passed to Mack Hollins to the left for 4 yard touchdown | 27 | 28 |
| ATL | 4TH | 0:03 | Younghoe Koo kicked a 36-yard field goal | 30 | 28 |
Full Play-by-Play
Injury Report
| Name | Pos | Injuries | Status |
| --- | --- | --- | --- |
| AJ McCarron | QB | Acl | OUT |
| Dante Fowler Jr. | OLB | Knee | OUT |
| Isaiah Oliver | CB | Knee | OUT |
| Matt Gono | OT | Neck | OUT |
| Jaeden Graham | TE | Knee | OUT |
| Caleb Huntley | RB | Undisclosed | OUT |
| Avery Williams | CB | Hamstring | OUT |
| Deadrin Senat | DT | Undisclosed | OUT |
| Cameron Nizialek | P | Hamstring | OUT |
| Ryan Becker | TE | Undisclosed | OUT |
| Name | Pos | Injuries | Status |
| --- | --- | --- | --- |
| John Jenkins | NT | Knee | OUT |
| Allen Hurns | WR | Wrist | OUT |
| DeVante Parker | WR | Shoulder | OUT |
| Greg Mancz | G | Groin | OUT |
| William Fuller V | WR | Hand | OUT |
| Michael Deiter | OL | Quad/foot | OUT |
| Lynn Bowden Jr. | WR | Hamstring | OUT |
| Noah Igbinoghene | CB | Knee | OUT |
| Larnel Coleman | OT | Knee | OUT |