| | | | | | |
| --- | --- | --- | --- | --- | --- |
| MIA | 7 | 6 | 0 | 7 | 20 |
| JAX | 3 | 7 | 7 | 6 | 23 |
Odds Across Sportsbooks
Game Charts
MIA0%
JAX100%
Full Play By Play
1ST 15:00
1 & 10
Jacksonville kicked off, touchback
1st Drive
1ST 15:00
1 & 10
Myles Gaskin rushed to the right for 1 yard loss, tackled by Tre Herndon
1ST 14:26
2 & 11
Tua Tagovailoa passed to Jaylen Waddle down the middle for 7 yard gain, tackled by Tre Herndon
1ST 13:43
3 & 4
Miami committed 5 yard penalty (False Start)
1ST 13:23
3 & 9
Tua Tagovailoa passed to Jaylen Waddle to the left for 10 yard gain, tackled by Damien Wilson
1ST 12:46
1 & 10
Miami committed 5 yard penalty (False Start)
1ST 12:29
1 & 15
Tua Tagovailoa passed to Mack Hollins down the middle for 17 yard gain, tackled by Andrew Wingard
1ST 11:54
1 & 10
Tua Tagovailoa incomplete pass to the right intended for Isaiah Ford
1ST 11:47
2 & 10
Tua Tagovailoa passed to Mack Hollins to the left for 4 yard gain, tackled by Rayshawn Jenkins
1ST 11:90
3 & 6
Tua Tagovailoa passed to Mike Gesicki to the left for 20 yard gain, tackled by Nevin Lawson
1ST 10:26
1 & 10
Tua Tagovailoa incomplete pass to the left intended for Myles Gaskin
1ST 10:22
2 & 10
Tua Tagovailoa passed to Durham Smythe to the right for 6 yard gain, tackled by Damien Wilson
1ST 9:43
3 & 4
Tua Tagovailoa passed to Jaylen Waddle to the left for 6 yard gain, tackled by Tre Herndon
1ST 9:11
1 & 10
Myles Gaskin rushed to the left for 3 yard gain, tackled by Roy Robertson-Harris
1ST 8:31
2 & 7
Tua Tagovailoa rushed to the left for 7 yard gain, tackled by Damien Wilson
1ST 7:48
1 & 6
Tua Tagovailoa passed to Jaylen Waddle to the left for 6 yard touchdown
1ST 7:45
1 & 10
Jason Sanders made PAT
1ST 7:45
1 & 10
Miami kicked off for 66 yards, Jamal Agnew returned kickoff for 23 yards
2nd Drive
1ST 7:38
1 & 10
Trevor Lawrence passed to Jamal Agnew to the right for 24 yard gain, tackled by Jevon Holland
1ST 7:00
1 & 10
Trevor Lawrence passed to Jamal Agnew to the right for 1 yard gain, tackled by Jerome Baker
1ST 6:24
2 & 9
James Robinson rushed to the left for 7 yard gain, tackled by Andrew Van Ginkel
1ST 5:43
3 & 2
Trevor Lawrence passed to Dan Arnold to the right for 19 yard gain, tackled by Jerome Baker
1ST 5:90
1 & 10
James Robinson rushed to the left for no gain, tackled by Andrew Van Ginkel
1ST 4:26
2 & 10
James Robinson rushed to the right for 5 yard gain, tackled by Noah Igbinoghene
1ST 3:59
3 & 5
Miami timeout
1ST 3:59
3 & 5
Trevor Lawrence incomplete pass down the middle intended for Dan Arnold
1ST 3:54
4 & 5
Matthew Wright kicked a 40-yard field goal
1ST 3:49
1 & 10
Jacksonville kicked off for 64 yards, Jaylen Waddle returned kickoff for 18 yards
3rd Drive
1ST 3:42
1 & 10
Tua Tagovailoa passed to Mike Gesicki to the right for 22 yard gain, tackled by Andrew Wingard
1ST 3:13
1 & 10
Myles Gaskin rushed up the middle for 4 yard gain, tackled by Dakota Allen. Myles Gaskin fumbled. Myles Gaskin recovered fumble for no gain
1ST 2:33
2 & 6
Salvon Ahmed rushed to the left for 5 yard gain, tackled by Damien Wilson
1ST 1:55
3 & 1
Jacoby Brissett passed to Durham Smythe to the left for 25 yard gain, tackled by Rayshawn Jenkins
1ST 1:11
1 & 10
Tua Tagovailoa passed to Salvon Ahmed to the right for 15 yard gain, tackled by Nevin Lawson
1ST 0:47
1 & 10
Miami committed 10 yard penalty (Holding)
1ST 0:20
1 & 20
Tua Tagovailoa passed to Mike Gesicki to the right for 3 yard gain, tackled by Shaquill Griffin
1ST 0:20
2 & 17
End of 1st Quarter
2ND 15:00
2 & 17
Myles Gaskin rushed to the right for 2 yard gain, tackled by Malcom Brown
2ND 14:22
3 & 15
Tua Tagovailoa incomplete pass to the right intended for Myles Gaskin
2ND 14:19
4 & 15
Jason Sanders kicked a 33-yard field goal
2ND 14:15
1 & 10
Miami kicked off, touchback
4th Drive
2ND 14:15
1 & 10
Jacksonville committed 12 yard penalty (Clipping)
2ND 14:80
1 & 22
James Robinson rushed up the middle for 3 yard gain, tackled by Raekwon Davis
2ND 13:31
2 & 19
Trevor Lawrence passed to Marvin Jones Jr. to the left for 4 yard gain, tackled by Jerome Baker
2ND 12:53
3 & 15
Trevor Lawrence incomplete pass down the middle intended for Tavon Austin
2ND 12:46
4 & 15
Logan Cooke punted for 45 yards, no return
5th Drive
2ND 12:39
1 & 10
Malcolm Brown rushed to the right for 16 yard gain, tackled by Tre Herndon
2ND 12:80
1 & 10
Malcolm Brown rushed up the middle for 4 yard gain, tackled by Chapelle Russell
2ND 11:31
2 & 6
Tua Tagovailoa passed to Albert Wilson to the left for 2 yard gain, tackled by Josh Allen
2ND 10:46
3 & 4
Tua Tagovailoa incomplete pass to the right intended for Mike Gesicki
2ND 10:41
4 & 4
Michael Palardy punted for 30 yards, no return
6th Drive
2ND 10:33
1 & 10
James Robinson rushed to the right for 1 yard gain, tackled by Elandon Roberts
2ND 9:55
2 & 9
James Robinson rushed to the right for 2 yard gain, tackled by Emmanuel Ogbah
2ND 9:20
3 & 7
Jacksonville committed 5 yard penalty (False Start)
2ND 8:59
3 & 12
Trevor Lawrence incomplete pass to the right intended for Laviska Shenault Jr.
2ND 8:56
4 & 12
Logan Cooke punted for 27 yards, no return
7th Drive
2ND 8:49
1 & 10
Tua Tagovailoa incomplete pass to the left intended for Mack Hollins
2ND 8:42
2 & 10
Tua Tagovailoa passed to Cethan Carter to the right for 8 yard gain, tackled by Rayshawn Jenkins
2ND 7:59
3 & 2
Tua Tagovailoa incomplete pass to the left intended for Jaylen Waddle
2ND 7:52
4 & 2
Miami timeout
2ND 7:52
4 & 2
Tua Tagovailoa passed to Mack Hollins to the left for 20 yard gain, tackled by Andrew Wingard
2ND 7:80
1 & 10
Tua Tagovailoa passed to Durham Smythe to the left for 1 yard gain, tackled by Damien Wilson
2ND 6:29
2 & 9
Salvon Ahmed rushed to the right for 3 yard gain, tackled by Dawuane Smoot
2ND 5:47
3 & 6
Tua Tagovailoa incomplete pass to the right intended for Myles Gaskin
2ND 5:42
4 & 6
Jason Sanders kicked a 24-yard field goal
2ND 5:38
1 & 10
Miami kicked off, touchback
8th Drive
2ND 5:38
1 & 10
Trevor Lawrence passed to Marvin Jones Jr. to the right for 6 yard gain
2ND 5:19
2 & 4
Trevor Lawrence passed to Dan Arnold to the right for 8 yard gain, tackled by Brandon Jones
2ND 4:47
1 & 10
Trevor Lawrence passed to Laviska Shenault Jr. to the right for 9 yard gain, tackled by Noah Igbinoghene
2ND 4:13
2 & 1
Jacksonville committed 14 yard penalty (Face Mask)
2ND 3:39
2 & 10
Trevor Lawrence passed to James Robinson to the left for 11 yard gain, tackled by Justin Coleman
2ND 3:13
3 & 10
Trevor Lawrence passed to Marvin Jones Jr. down the middle for 20 yard gain, tackled by Andrew Van Ginkel
2ND 2:43
1 & 10
Jacksonville committed 5 yard penalty (Too Many Men on Field)
2ND 2:34
1 & 10
Trevor Lawrence incomplete pass to the right intended for Carlos Hyde
2ND 2:28
2 & 10
Trevor Lawrence incomplete pass to the left intended for Laviska Shenault Jr.
2ND 2:20
3 & 15
Trevor Lawrence incomplete pass to the right intended for Laviska Shenault Jr.
2ND 2:14
4 & 15
Logan Cooke punted for 37 yards, no return
9th Drive
2ND 2:50
1 & 10
Tua Tagovailoa incomplete pass to the left intended for Hunter Long
2ND 2:00
2 & 10
Timeout
2ND 2:00
2 & 10
Salvon Ahmed rushed up the middle for 4 yard gain, tackled by Dakota Allen
2ND 1:56
3 & 6
Jacksonville timeout
2ND 1:56
3 & 6
Tua Tagovailoa passed to Mike Gesicki to the right for 5 yard gain, tackled by Rudy Ford
2ND 1:51
4 & 1
Michael Palardy punted for 37 yards, no return
10th Drive
2ND 1:45
1 & 10
Trevor Lawrence passed to Laviska Shenault Jr. to the right for 10 yard gain, tackled by Justin Coleman
2ND 1:41
1 & 10
Trevor Lawrence incomplete pass to the right intended for Jamal Agnew
2ND 1:35
2 & 10
James Robinson rushed to the right for 4 yard gain, tackled by Christian Wilkins
2ND 0:57
3 & 6
Miami timeout
2ND 0:57
3 & 6
Trevor Lawrence incomplete pass to the left intended for Laviska Shenault Jr.
2ND 0:53
4 & 6
Trevor Lawrence passed to Laviska Shenault Jr. to the left for 7 yard gain, tackled by Eric Rowe
2ND 0:47
1 & 10
Jacksonville timeout
2ND 0:47
1 & 10
Trevor Lawrence passed to Marvin Jones Jr. to the right for 28 yard touchdown
2ND 0:40
1 & 10
Matthew Wright made PAT
2ND 0:40
1 & 10
Jacksonville kicked off, touchback
11th Drive
2ND 0:40
1 & 10
Tua Tagovailoa incomplete pass down the middle intended for Durham Smythe
2ND 0:35
2 & 10
Tua Tagovailoa passed to Mack Hollins to the right for 20 yard gain, tackled by Rudy Ford
2ND 0:26
1 & 10
Tua Tagovailoa passed to Malcolm Brown to the right for 7 yard gain, tackled by Shaquill Griffin
2ND 0:11
2 & 3
Tua Tagovailoa incomplete pass down the middle
2ND 0:10
3 & 3
Tua Tagovailoa passed to Mike Gesicki to the right for 8 yard gain
2ND 0:50
1 & 10
Jason Sanders missed a 58-yard field goal
12th Drive
2ND 0:00
1 & 10
End of Half
3RD 15:00
1 & 10
Miami kicked off for 67 yards, Jamal Agnew returned kickoff for 27 yards
13th Drive
3RD 14:54
1 & 10
Trevor Lawrence passed to Chris Manhertz down the middle for 11 yard gain, tackled by Jerome Baker
3RD 14:22
1 & 10
Jacksonville committed 5 yard penalty (False Start)
3RD 13:59
1 & 15
Trevor Lawrence incomplete pass to the left intended for Jacob Hollister
3RD 13:54
2 & 15
Trevor Lawrence passed to Jamal Agnew to the right for 29 yard gain, tackled by Jevon Holland
3RD 13:29
1 & 10
Miami committed 15 yard penalty (Unnecessary Roughness)
3RD 13:22
1 & 10
James Robinson rushed to the left for 24 yard gain, tackled by Jevon Holland
3RD 12:34
1 & 1
James Robinson rushed to the right for 1 yard touchdown
3RD 12:29
1 & 10
Matthew Wright made PAT
3RD 12:29
1 & 10
Jacksonville kicked off for 62 yards, Jaylen Waddle returned kickoff for 20 yards
14th Drive
3RD 12:23
1 & 10
Myles Gaskin rushed up the middle for 1 yard gain, tackled by Josh Allen
3RD 11:51
2 & 9
Tua Tagovailoa passed to Myles Gaskin to the right for 5 yard gain, tackled by Rudy Ford
3RD 11:11
3 & 4
Tua Tagovailoa rushed to the right for 8 yard gain, tackled by Damien Wilson
3RD 10:36
1 & 10
Malcolm Brown rushed to the right for 1 yard gain, tackled by Malcom Brown
3RD 9:54
2 & 9
Miami committed 5 yard penalty (False Start)
3RD 9:29
2 & 14
Tua Tagovailoa rushed up the middle for 7 yard gain, tackled by Damien Wilson
3RD 8:45
3 & 7
Tua Tagovailoa passed to Jaylen Waddle down the middle for 14 yard gain, tackled by Shaquill Griffin
3RD 8:40
1 & 10
Miami committed 10 yard penalty (Pass Interference)
3RD 7:42
1 & 20
Tua Tagovailoa passed to Myles Gaskin to the left for no gain, tackled by Rayshawn Jenkins
3RD 6:57
2 & 20
Tua Tagovailoa passed to Jaylen Waddle to the right for 6 yard gain, tackled by Tre Herndon
3RD 6:15
3 & 14
Tua Tagovailoa incomplete pass to the right intended for Jaylen Waddle
3RD 6:80
4 & 14
Michael Palardy punted for 32 yards, no return
15th Drive
3RD 6:10
1 & 10
James Robinson rushed to the left for 4 yard gain, tackled by Raekwon Davis
3RD 5:21
2 & 6
James Robinson rushed to the left for 9 yard gain, tackled by Elandon Roberts
3RD 4:39
1 & 10
James Robinson rushed to the left for 3 yard gain, tackled by Elandon Roberts
3RD 4:40
2 & 7
Trevor Lawrence passed to Marvin Jones Jr. to the right for 11 yard gain, tackled by Noah Igbinoghene
3RD 3:27
1 & 10
Trevor Lawrence rushed to the right for 12 yard gain, tackled by Brandon Jones
3RD 2:53
1 & 10
Trevor Lawrence passed to Marvin Jones Jr. to the left for 11 yard gain, tackled by Jevon Holland
3RD 2:11
1 & 10
James Robinson rushed to the left for 1 yard gain, tackled by Andrew Van Ginkel
3RD 1:26
2 & 9
Trevor Lawrence sacked by Christian Wilkins for 3 yard loss. Trevor Lawrence fumbled. Zach Sieler recovered fumble for no gain
16th Drive
3RD 1:18
1 & 10
Tua Tagovailoa pass intercepted to the left. Nevin Lawson intercepted Tua Tagovailoa for 11 yards
17th Drive
3RD 1:70
1 & 10
Trevor Lawrence passed to Luke Farrell to the left for 21 yard gain, tackled by Andrew Van Ginkel
3RD 0:28
1 & 10
James Robinson rushed to the left for 2 yard gain, tackled by Eric Rowe
3RD 0:28
2 & 8
End of 3rd Quarter
4TH 15:00
2 & 8
Trevor Lawrence passed to James Robinson to the left for 7 yard gain, tackled by Jerome Baker
4TH 14:28
3 & 1
Trevor Lawrence incomplete pass to the right intended for Laquon Treadwell
4TH 14:21
4 & 1
James Robinson rushed to the left for no gain, tackled by Jerome Baker
18th Drive
4TH 14:15
1 & 10
Tua Tagovailoa passed to Mike Gesicki to the right for 32 yard gain, tackled by Shaquill Griffin
4TH 13:38
1 & 10
Tua Tagovailoa passed to Mike Gesicki down the middle for 20 yard gain, tackled by Andrew Wingard
4TH 12:59
1 & 10
Tua Tagovailoa passed to Jaylen Waddle to the left for 1 yard loss, tackled by Andrew Wingard
4TH 12:16
2 & 11
Salvon Ahmed rushed to the left for 5 yard gain, tackled by Josh Allen
4TH 11:39
3 & 6
Tua Tagovailoa passed to Albert Wilson to the left for 12 yard gain, tackled by Nevin Lawson
4TH 11:30
1 & 10
Tua Tagovailoa passed to Durham Smythe down the middle for 18 yard gain, tackled by Rayshawn Jenkins. Jacksonville committed 3 yard penalty (Taunting)
4TH 10:28
1 & 5
Tua Tagovailoa passed to Jaylen Waddle to the left for 2 yard touchdown
4TH 10:22
1 & 10
Jason Sanders made PAT
4TH 10:22
1 & 10
Miami kicked off for 57 yards, Jamal Agnew returned kickoff for 5 yards
19th Drive
4TH 10:16
1 & 10
Trevor Lawrence incomplete pass to the left intended for Dan Arnold
4TH 10:11
2 & 10
Trevor Lawrence passed to Jamal Agnew to the right for 14 yard gain, tackled by Nik Needham
4TH 9:26
1 & 10
Jacksonville committed 5 yard penalty (False Start)
4TH 9:23
1 & 15
Trevor Lawrence incomplete pass to the left intended for Marvin Jones Jr.
4TH 9:19
2 & 15
Trevor Lawrence passed to Jamal Agnew to the right for 10 yard gain, tackled by Jaelan Phillips
4TH 8:53
3 & 5
Trevor Lawrence incomplete pass down the middle intended for Dan Arnold
4TH 8:50
4 & 5
Logan Cooke punted for 43 yards, no return
20th Drive
4TH 8:43
1 & 10
Tua Tagovailoa passed to Jaylen Waddle to the right for 12 yard gain, tackled by Chapelle Russell
4TH 8:80
1 & 10
Salvon Ahmed rushed to the right for no gain, tackled by Andrew Wingard
4TH 7:31
2 & 10
Tua Tagovailoa passed to Durham Smythe down the middle for 9 yard gain, tackled by Damien Wilson
4TH 6:51
3 & 1
Tua Tagovailoa incomplete pass to the left intended for Myles Gaskin
4TH 6:48
4 & 1
Miami committed 5 yard penalty (Delay of Game)
4TH 6:48
4 & 6
Michael Palardy punted for 59 yards, touchback
21st Drive
4TH 6:39
1 & 10
Trevor Lawrence passed to Laviska Shenault Jr. to the left for 7 yard gain, tackled by Justin Coleman
4TH 6:60
2 & 3
Trevor Lawrence passed to James Robinson to the left for 10 yard gain, tackled by Andrew Van Ginkel
4TH 5:25
1 & 10
James Robinson rushed to the left for 2 yard gain, tackled by Justin Coleman
4TH 4:50
2 & 8
Trevor Lawrence incomplete pass to the right intended for James Robinson
4TH 4:45
3 & 8
Trevor Lawrence passed to Marvin Jones Jr. to the right for 20 yard gain, tackled by Noah Igbinoghene
4TH 4:39
1 & 10
Trevor Lawrence incomplete pass to the right intended for Marvin Jones Jr.
4TH 4:35
2 & 10
James Robinson rushed to the right for 5 yard gain, tackled by Raekwon Davis
4TH 3:54
3 & 5
Trevor Lawrence incomplete pass to the left intended for Marvin Jones Jr.
4TH 3:45
4 & 5
Matthew Wright kicked a 54-yard field goal
4TH 3:40
1 & 10
Jacksonville kicked off, touchback
22nd Drive
4TH 3:40
1 & 10
Tua Tagovailoa passed to Jaylen Waddle to the left for 8 yard gain, tackled by Nevin Lawson
4TH 3:34
2 & 2
Salvon Ahmed rushed to the left for 1 yard gain, tackled by Damien Wilson
4TH 2:50
3 & 1
Malcolm Brown rushed to the left for 3 yard gain, tackled by Jihad Ward
4TH 2:14
1 & 10
Salvon Ahmed rushed up the middle for 4 yard gain, tackled by Josh Allen
4TH 2:00
2 & 6
Timeout
4TH 2:00
2 & 6
Tua Tagovailoa incomplete pass to the left intended for Salvon Ahmed
4TH 1:55
3 & 6
Tua Tagovailoa passed to Mike Gesicki to the left for 5 yard gain, tackled by Rayshawn Jenkins
4TH 1:49
4 & 1
Malcolm Brown rushed to the right for no gain, tackled by Josh Allen
23rd Drive
4TH 1:42
1 & 10
Jacksonville committed 5 yard penalty (False Start)
4TH 1:42
1 & 15
Trevor Lawrence rushed to the right for 1 yard loss, tackled by Brandon Jones
4TH 1:20
2 & 16
Trevor Lawrence sacked by Emmanuel Ogbah for 4 yard loss
4TH 0:20
3 & 20
Trevor Lawrence passed to Laviska Shenault Jr. to the right for 12 yard gain, tackled by Nik Needham
4TH 0:50
4 & 8
Jacksonville timeout
4TH 0:50
4 & 8
Miami timeout
4TH 0:50
4 & 8
Trevor Lawrence passed to Laviska Shenault Jr. down the middle for 9 yard gain, tackled by Brandon Jones
4TH 0:10
1 & 10
Jacksonville timeout
4TH 0:10
1 & 10
Matthew Wright kicked a 53-yard field goal
4TH 0:00
1 & 10
End of Regulation
4TH 0:00
1 & 10
End of Game
Game News
Jaylen Waddle: It's disappointing. We came all this way. And so it's disappointing.
manifesting for today 🕯 🕯 🕯 🕯 12+ carries, 🕯 6+ targets for 🕯 Myles Gaskin 🕯 🕯 🕯 🕯
Miami Dolphins quarterback Tua Tagovailoa, playing through rib pain, in London, and without DeVante Parker, Will Fuller and Preston Williams, just led his team 91 yards for a TD to take a lead on Jacksonville.
Mike Gesicki: Tua did a good job of leading us. He made some good plays. I was proud of him.
Dolphins will be down their top 2 CBs — Xavien Howard and Byron Jones — today vs. Jags in London. A lot of pressure on 2020 1st-round pick CB Noah Igbinoghene, who has had a disappointing start to his career but is needed in a big spot. Feels like a must-win game.
What a terrible L for the Dolphins. This is a team with a bad roster that is playing very poorly. The rebuild was supposed to be over but this has been a disaster 2021 season. Gonna be a long flight back from London. Accountability has to start with Brian Flores & Chris Grier.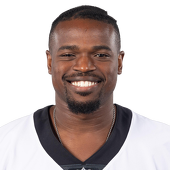 Game on the line and you hand it to Malcolm Brown up the gut on 4th down? That's a bad coaching decision in what has been a poor game for Brian Flores. If you trust your QB at all, you have him get you the first down.
Injury Update | Linebacker Jerome Baker has a head injury and is questionable to return.
Tua jumping around celebrating on the sideline after that Jacoby Brissett pass -- those ribs ain't hurting 😂
Today is a great day for Noah Igbinoghene to show all the things he's been working on with CBs coach Charles Burks and defensive backs coach Gerald Alexander #MIAvsJAX
Dolphins CB Byron Jones INACTIVE today vs the Jaguars. That leave Miami without its top-2 cornerbacks this week
Christian Wilkins: We need to stick together as a team, which we will
Albert Wilson just turned in his biggest play of the season. Converts a third down pass from Tua. Miami on the move. Down 17-13, 11:13 to play. #MIAvsJAX
Today is a great day for Albert Wilson to flash some of that spring and summer good stuff and perhaps for Hunter Long to remind Fins fans why he was a third-round pick #MIAvsJAX #NFL
The Miami Dolphins haven't had many takeaways through the early part of 2021 which they were great at doing last season. However, in the third quarter of the Week 6 matchup with the Jaguars, they finally got one.

Defensive lineman Christian Wilkins came off the right guard and stripped his former Clemson teammate Trevor Lawrence, and the ball fell to Zach Sieler.

The turnover might not have catapulted Miami's offense, but it was nice to see one of their defensive talents step up and make a potentially game-changing play
Great call by Dolphins primary play-caller George Godsey. Godsey and Tua hot here in England. #MIAvsJAX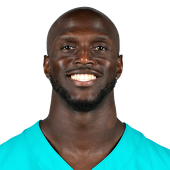 It was announced later in the week that the Miami Dolphins would be without cornerback Xavien Howard and wide receiver DeVante Parker for their game against the Jaguars.

Sunday morning, the team announced even more key players who will miss the game, as cornerback Byron Jones, wide receiver Preston Williams, and tight end Adam Shaheen were listed as inactive.

Jones' absence means that the Dolphins will have to rely on some of their veterans in Jason McCourty, Justin Coleman, Eric Rowe, and Nik Needham to step up and keep Jacksonville's wideouts in check
Urban Meyer's first win as an NFL head coach comes in London against Miami.