| | | | | | |
| --- | --- | --- | --- | --- | --- |
| SEA | 10 | 7 | 0 | 0 | 17 |
| MIN | 7 | 14 | 3 | 6 | 30 |
Odds Across Sportsbooks
Game Charts
SEA0%
MIN100%
Full Play By Play
1ST 15:00
1 & 10
Minnesota kicked off, touchback
1st Drive
1ST 15:00
1 & 10
Russell Wilson passed to DK Metcalf to the right for 17 yard gain, tackled by Harrison Smith
1ST 14:25
1 & 10
Chris Carson rushed to the left for 2 yard gain, tackled by Dalvin Tomlinson
1ST 14:00
2 & 8
Chris Carson rushed to the right for 7 yard gain, tackled by Mackensie Alexander
1ST 13:26
3 & 1
Chris Carson rushed to the right for 4 yard gain, tackled by Harrison Smith
1ST 12:50
1 & 10
Russell Wilson passed to Chris Carson down the middle for 5 yard gain, tackled by Nick Vigil
1ST 12:20
2 & 5
Alex Collins rushed up the middle for 2 yard gain, tackled by Mackensie Alexander
1ST 11:26
3 & 2
Russell Wilson passed to DK Metcalf to the left for 28 yard gain, tackled by Harrison Smith
1ST 10:39
1 & 10
Russell Wilson incomplete pass to the left
1ST 10:32
2 & 10
Russell Wilson passed to DK Metcalf to the right for 10 yard touchdown
1ST 10:26
1 & 10
Jason Myers made PAT
1ST 10:26
1 & 10
Seattle kicked off, touchback. Seattle committed 5 yard penalty (Illegal Motion)
2nd Drive
1ST 10:24
1 & 5
Alexander Mattison rushed up the middle for 7 yard gain, tackled by Kerry Hyder Jr.
1ST 9:52
2 & 3
Kirk Cousins passed to Alexander Mattison to the left for 20 yard gain, tackled by Jamal Adams
1ST 9:10
1 & 10
Kirk Cousins passed to Tyler Conklin to the right for 17 yard gain, tackled by Tre Flowers
1ST 8:32
1 & 10
Kirk Cousins passed to Justin Jefferson to the left for 8 yard gain, tackled by Tre Flowers
1ST 7:52
2 & 2
Kirk Cousins passed to Justin Jefferson to the left for 10 yard gain, tackled by Tre Flowers
1ST 7:13
1 & 8
Alexander Mattison rushed up the middle for 1 yard gain, tackled by Jamal Adams
1ST 6:41
2 & 7
Kirk Cousins passed to Tyler Conklin to the left for 7 yard touchdown
1ST 6:37
1 & 10
Greg Joseph made PAT
1ST 6:37
1 & 10
Minnesota kicked off, touchback
3rd Drive
1ST 6:37
1 & 10
Russell Wilson rushed to the left for 2 yard gain, tackled by D.J. Wonnum
1ST 5:55
2 & 8
Chris Carson rushed to the left for 1 yard gain, tackled by Patrick Peterson
1ST 5:13
3 & 7
Russell Wilson passed to Freddie Swain to the right for 10 yard gain, tackled by Bashaud Breeland
1ST 4:36
1 & 10
Russell Wilson passed to DK Metcalf down the middle for 12 yard gain, tackled by Bashaud Breeland
1ST 3:58
1 & 10
Chris Carson rushed to the left for 8 yard gain, tackled by Eric Kendricks
1ST 3:18
2 & 2
Chris Carson rushed to the left for 8 yard gain, tackled by Eric Kendricks
1ST 2:49
1 & 10
Russell Wilson rushed to the left for 1 yard gain, tackled by Eric Kendricks
1ST 2:40
2 & 9
Russell Wilson passed to Tyler Lockett to the left for 3 yard gain, tackled by Harrison Smith. Seattle committed 10 yard penalty (Illegal Block)
1ST 1:24
2 & 16
Russell Wilson passed to Gerald Everett to the left for 5 yard gain, tackled by Harrison Smith
1ST 0:38
3 & 11
Russell Wilson incomplete pass to the right
1ST 0:32
4 & 11
Jason Myers kicked a 53-yard field goal
1ST 0:27
1 & 10
Seattle kicked off for 65 yards, Ihmir Smith-Marsette returned kickoff for 24 yards
4th Drive
1ST 0:22
1 & 10
Alexander Mattison rushed to the right for 3 yard gain, tackled by Bobby Wagner
1ST 0:22
2 & 7
End of 1st Quarter
2ND 15:00
2 & 7
Kirk Cousins incomplete pass to the right intended for Tyler Conklin
2ND 14:56
3 & 7
Kirk Cousins incomplete pass to the right intended for Adam Thielen
2ND 14:52
4 & 7
Jordan Berry punted for 49 yards, no return
5th Drive
2ND 14:45
1 & 10
Freddie Swain rushed to the right for 11 yard gain, tackled by Xavier Woods
2ND 14:80
1 & 10
Russell Wilson passed to DK Metcalf to the left for 21 yard gain, tackled by Xavier Woods
2ND 13:30
1 & 10
Chris Carson rushed up the middle for 8 yard gain, tackled by Danielle Hunter
2ND 12:50
2 & 2
Chris Carson rushed up the middle for 3 yard gain, tackled by Eric Kendricks
2ND 12:40
1 & 10
Chris Carson rushed to the right for 3 yard gain, tackled by Nick Vigil
2ND 11:19
2 & 7
Chris Carson rushed to the left for 30 yard touchdown
2ND 11:12
1 & 10
Jason Myers made PAT
2ND 11:12
1 & 10
Seattle kicked off for 66 yards, Ihmir Smith-Marsette returned kickoff for 16 yards
6th Drive
2ND 11:70
1 & 10
Kirk Cousins passed to Alexander Mattison down the middle for 6 yard gain, tackled by Jordyn Brooks
2ND 10:30
2 & 4
Alexander Mattison rushed to the right for 1 yard gain, tackled by Jordyn Brooks
2ND 9:53
3 & 3
Seattle committed 5 yard penalty (Holding)
2ND 9:27
1 & 10
Kirk Cousins passed to Alexander Mattison to the right for 23 yard gain, tackled by Ugo Amadi
2ND 8:42
1 & 10
Ameer Abdullah rushed up the middle for 4 yard gain, tackled by Robert Nkemdiche
2ND 8:30
2 & 6
Alexander Mattison rushed to the left for 8 yard gain, tackled by Tre Flowers
2ND 7:24
1 & 10
Kirk Cousins passed to Justin Jefferson down the middle for 26 yard gain, tackled by D.J. Reed
2ND 6:43
1 & 10
Kirk Cousins passed to Tyler Conklin to the left for 7 yard gain, tackled by Bobby Wagner
2ND 6:10
2 & 3
Minnesota committed 10 yard penalty (Holding)
2ND 5:37
2 & 13
Kirk Cousins incomplete pass to the left intended for Alexander Mattison
2ND 5:32
3 & 13
Kirk Cousins passed to Adam Thielen to the right for 15 yard touchdown. Seattle committed 15 yard penalty (Unnecessary Roughness)
2ND 5:28
1 & 10
Greg Joseph made PAT
2ND 5:28
1 & 10
Minnesota kicked off for 50 yards, DeeJay Dallas returned kickoff for 21 yards
7th Drive
2ND 5:23
1 & 10
Russell Wilson passed to Penny Hart down the middle for 7 yard gain, tackled by Harrison Smith
2ND 4:43
2 & 3
Russell Wilson passed to Will Dissly to the left for 39 yard gain, tackled by Eric Kendricks
2ND 4:90
1 & 10
Minnesota timeout
2ND 4:90
1 & 10
Russell Wilson incomplete pass to the left intended for DK Metcalf
2ND 4:30
2 & 10
Russell Wilson passed to Tyler Lockett to the left for 7 yard gain, tackled by Patrick Peterson
2ND 3:26
3 & 3
Russell Wilson incomplete pass to the left
2ND 3:18
4 & 3
Jason Myers missed a 44-yard field goal
8th Drive
2ND 3:14
1 & 10
Alexander Mattison rushed to the right for 2 yard gain, tackled by D.J. Reed
2ND 3:00
2 & 8
Kirk Cousins passed to Alexander Mattison to the left for 7 yard gain, tackled by Jamal Adams
2ND 2:17
3 & 1
C.J. Ham rushed up the middle for 2 yard gain, tackled by Rasheem Green
2ND 2:00
1 & 10
Timeout
2ND 2:00
1 & 10
Alexander Mattison rushed up the middle for 12 yard gain, tackled by Tre Flowers
2ND 1:39
1 & 10
Kirk Cousins passed to Alexander Mattison down the middle for 4 yard gain, tackled by Bobby Wagner
2ND 1:19
2 & 6
Alexander Mattison rushed to the right for 2 yard gain, tackled by Carlos Dunlap II
2ND 0:57
3 & 4
Seattle timeout
2ND 0:57
3 & 4
Kirk Cousins passed to Adam Thielen to the left for 7 yard gain, tackled by Ugo Amadi
2ND 0:37
1 & 10
Kirk Cousins incomplete pass to the right intended for Justin Jefferson
2ND 0:34
2 & 10
Kirk Cousins rushed to the left for 2 yard gain, tackled by Jamal Adams
2ND 0:29
3 & 8
Kirk Cousins passed to Justin Jefferson down the middle for 9 yard gain, tackled by Ugo Amadi
2ND 0:24
1 & 10
Minnesota timeout
2ND 0:24
1 & 10
Kirk Cousins passed to Tyler Conklin to the right for 16 yard gain, tackled by Jamal Adams
2ND 0:20
1 & 3
Minnesota timeout
2ND 0:20
1 & 3
Kirk Cousins passed to Justin Jefferson to the right for 3 yard touchdown
2ND 0:16
1 & 10
Greg Joseph made PAT
2ND 0:16
1 & 10
Minnesota kicked off, touchback
9th Drive
2ND 0:16
1 & 10
Russell Wilson passed to Travis Homer down the middle for 12 yard gain, tackled by Nick Vigil
2ND 0:90
1 & 10
Seattle timeout
2ND 0:90
1 & 10
Russell Wilson passed to Gerald Everett to the right for 11 yard gain, tackled by Mackensie Alexander
2ND 0:10
1 & 10
Russell Wilson passed to Travis Homer to the left for 31 yard gain, tackled by Camryn Bynum
2ND 0:10
1 & 10
End of Half
3RD 15:00
1 & 10
Seattle kicked off, touchback
10th Drive
3RD 15:00
1 & 10
Alexander Mattison rushed to the right for 9 yard gain, tackled by Al Woods
3RD 14:24
2 & 1
Alexander Mattison rushed to the right for 3 yard gain, tackled by Carlos Dunlap II
3RD 13:45
1 & 10
Kirk Cousins passed to Adam Thielen to the right for 4 yard loss, tackled by Jordyn Brooks
3RD 13:20
2 & 14
Kirk Cousins passed to Justin Jefferson to the left for 15 yard gain, tackled by Tre Flowers
3RD 12:32
1 & 10
Alexander Mattison rushed to the right for 4 yard gain, tackled by Jamal Adams
3RD 12:40
2 & 6
Kirk Cousins passed to Tyler Conklin to the left for 5 yard gain, tackled by Ugo Amadi
3RD 11:21
3 & 1
Alexander Mattison rushed up the middle for 3 yard gain, tackled by Bobby Wagner
3RD 10:45
1 & 10
Kirk Cousins incomplete pass to the right intended for Adam Thielen
3RD 10:40
2 & 10
Ameer Abdullah rushed up the middle for 6 yard gain, tackled by Robert Nkemdiche
3RD 10:20
3 & 4
Kirk Cousins passed to Justin Jefferson to the left for 8 yard gain
3RD 9:33
1 & 10
Alexander Mattison rushed to the left for 3 yard gain, tackled by Bobby Wagner
3RD 8:48
2 & 7
Kirk Cousins passed to Adam Thielen to the left for 9 yard gain, tackled by Poona Ford
3RD 8:80
1 & 10
Alexander Mattison rushed up the middle for 1 yard loss, tackled by Alton Robinson
3RD 7:26
2 & 11
Kirk Cousins incomplete pass to the right intended for Justin Jefferson
3RD 7:21
3 & 11
Kirk Cousins sacked by Darrell Taylor for 10 yard loss. Kirk Cousins fumbled. Kirk Cousins recovered fumble for no gain
3RD 6:39
4 & 21
Greg Joseph kicked a 43-yard field goal
3RD 6:34
1 & 10
Minnesota kicked off, touchback
11th Drive
3RD 6:34
1 & 10
Chris Carson rushed to the right for 5 yard gain, tackled by Danielle Hunter
3RD 5:49
2 & 5
Alex Collins rushed to the right for 6 yard gain, tackled by Eric Kendricks
3RD 5:26
1 & 10
Russell Wilson incomplete pass to the left
3RD 5:22
2 & 10
Russell Wilson sacked by Everson Griffen for 9 yard loss
3RD 4:37
3 & 19
Russell Wilson passed to Travis Homer to the left for 5 yard gain, tackled by Danielle Hunter
3RD 3:59
4 & 14
Michael Dickson punted for 43 yards. Dede Westbrook returned punt for no gain. Minnesota committed 10 yard penalty (Holding)
12th Drive
3RD 3:48
1 & 10
Kirk Cousins passed to Alexander Mattison to the left for 1 yard loss, tackled by Jamal Adams
3RD 3:70
2 & 11
Kirk Cousins passed to Adam Thielen to the right for 21 yard gain, tackled by Quandre Diggs
3RD 2:28
1 & 10
Alexander Mattison rushed to the left for 5 yard gain, tackled by Jordyn Brooks
3RD 1:47
2 & 5
Kirk Cousins incomplete pass to the right intended for Adam Thielen
3RD 1:40
3 & 5
Kirk Cousins passed to K.J. Osborn to the right for 11 yard gain, tackled by Quandre Diggs
3RD 1:50
1 & 10
Alexander Mattison rushed to the right for no gain, tackled by Bobby Wagner
3RD 0:19
2 & 10
Kirk Cousins passed to Justin Jefferson down the middle for 28 yard gain, tackled by Quandre Diggs
3RD 0:19
1 & 10
End of 3rd Quarter
4TH 15:00
1 & 10
Kirk Cousins passed to Tyler Conklin to the left for 4 yard gain, tackled by Jordyn Brooks
4TH 14:40
2 & 6
Alexander Mattison rushed to the left for 2 yard gain, tackled by Cody Barton
4TH 13:58
3 & 4
Kirk Cousins incomplete pass to the left intended for Alexander Mattison
4TH 13:52
4 & 4
Greg Joseph kicked a 34-yard field goal
4TH 13:47
1 & 10
Minnesota kicked off, touchback
13th Drive
4TH 13:47
1 & 10
Chris Carson rushed to the right for 1 yard gain, tackled by Dalvin Tomlinson
4TH 13:20
2 & 9
Russell Wilson passed to Gerald Everett to the right for 14 yard gain, tackled by Nick Vigil
4TH 12:53
1 & 10
Russell Wilson passed to Tyler Lockett to the right for 6 yard gain, tackled by Bashaud Breeland
4TH 12:32
2 & 4
Russell Wilson passed to Chris Carson to the right for 3 yard loss, tackled by Eric Kendricks
4TH 11:51
3 & 7
Russell Wilson incomplete pass down the middle intended for Freddie Swain
4TH 11:48
4 & 7
Michael Dickson punted for 45 yards. Dede Westbrook returned punt for 1 yard loss
14th Drive
4TH 11:39
1 & 10
Alexander Mattison rushed to the right for 24 yard gain, tackled by Jamal Adams
4TH 11:60
1 & 10
Ameer Abdullah rushed up the middle for 9 yard gain, tackled by Alton Robinson
4TH 10:23
2 & 1
Kirk Cousins passed to Tyler Conklin to the right for 14 yard gain, tackled by Jamal Adams
4TH 9:42
1 & 10
Ameer Abdullah rushed to the right for 2 yard gain, tackled by Poona Ford
4TH 9:40
2 & 8
Alexander Mattison rushed up the middle for 3 yard gain, tackled by Poona Ford
4TH 8:19
3 & 5
Kirk Cousins passed to K.J. Osborn to the left for 15 yard gain, tackled by Ugo Amadi
4TH 7:38
1 & 10
Alexander Mattison rushed to the right for 4 yard gain, tackled by Cody Barton
4TH 7:10
2 & 6
Alexander Mattison rushed to the right for 13 yard gain, tackled by D.J. Reed
4TH 6:16
1 & 5
Alexander Mattison rushed to the right for 2 yard gain, tackled by Bryan Mone
4TH 5:31
2 & 3
C.J. Ham rushed to the right for no gain, tackled by Darrell Taylor
4TH 4:51
3 & 3
Kirk Cousins passed to Adam Thielen to the left for 2 yard gain, tackled by Tre Flowers
4TH 4:33
4 & 1
Seattle timeout
4TH 4:33
4 & 1
Greg Joseph kicked a 20-yard field goal
4TH 4:31
1 & 10
Minnesota kicked off, touchback
15th Drive
4TH 4:31
1 & 10
Russell Wilson passed to DK Metcalf to the left for 19 yard gain, tackled by Harrison Smith
4TH 4:90
1 & 10
Minnesota committed 15 yard penalty (Roughing the Passer)
4TH 4:40
1 & 10
Russell Wilson sacked by Eric Kendricks for 6 yard loss
4TH 3:25
2 & 16
Russell Wilson rushed to the right for 4 yard gain, tackled by Everson Griffen
4TH 2:45
3 & 12
Russell Wilson incomplete pass to the left intended for DK Metcalf
4TH 2:36
4 & 12
Russell Wilson incomplete pass to the left intended for Penny Hart
16th Drive
4TH 2:28
1 & 10
Alexander Mattison rushed to the left for 1 yard gain, tackled by Darrell Taylor
4TH 2:13
2 & 9
Seattle timeout
4TH 2:13
2 & 9
Alexander Mattison rushed to the right for 1 yard gain, tackled by Jamal Adams
4TH 2:80
3 & 8
Seattle timeout
4TH 2:80
3 & 8
Kirk Cousins passed to Justin Jefferson to the right for 11 yard gain
4TH 2:40
1 & 10
Alexander Mattison rushed to the right for 2 yard loss, tackled by Alton Robinson
4TH 1:59
2 & 12
Timeout
4TH 1:59
2 & 12
Alexander Mattison rushed up the middle for 2 yard gain, tackled by Darrell Taylor
4TH 1:15
3 & 10
Ameer Abdullah rushed up the middle for 3 yard gain, tackled by Alton Robinson
4TH 0:29
4 & 7
Minnesota committed 5 yard penalty (Delay of Game)
4TH 0:29
4 & 12
Jordan Berry punted for 45 yards, no return
17th Drive
4TH 0:23
1 & 10
Russell Wilson passed to Gerald Everett to the right for 7 yard gain
4TH 0:19
2 & 3
Russell Wilson passed to Gerald Everett to the right for 17 yard gain, tackled by Bashaud Breeland
4TH 0:13
1 & 10
Russell Wilson incomplete pass to the left intended for DK Metcalf
4TH 0:90
2 & 10
Russell Wilson passed to Tyler Lockett to the right for 15 yard gain, tackled by Bashaud Breeland
4TH 0:00
1 & 10
End of Regulation
4TH 0:00
1 & 10
End of Game
Game News
Players from both sides dropped to their knees almost immediately, and the Seattle sideline appeared particularly distraught at the thought of potentially losing Tyler Lockett, one of their most dynamic offensive threats and a team leader.
Seriously, I don't understand kicking a field goal on fourth-and-3 from the 26 when you have Russell Wilson.
Vikings up 21-17 at the half. Seahawks allowed 14 unanswered points after taking a 17-7 lead. Two costly plays were Ugo Amadi's hold (negating a third-down sack) and Jason Myers' missed 44-yarder, which gave Minnesota good field position for their last touchdown drive.
He made himself an easy target by talking after the game, and many of you won't care, but credit to Tre Flowers for being a stand-up guy and answering our questions on his way to the team bus. Other #Seahawks veterans declined to talk about the mess. He and CB D.J. Reed did.
.@Seahawks injury update: DE Kerry Hyder Jr. will not return.
On a scale of 1-10, Quandre Diggs' frustration level with his corners is at a 21.
Mike Zimmer and Pete Carroll are both defensive coaches and they are about to watch a game that will pay tribute to the AFL.
Asked about what he and defense needs to do to come up with big plays in the secondary, Tre Flowers says: "More film. More film study. More... "Sadly, y'all want me to be Sherman." #Seahawks
.@Seahawks injury update: LB Jordyn Brooks is Probable (cramps).
Gerald Everett bullying to a first down, 14 yard gain. #Seahawks go up tempo now, down 10 with 12:50 left
Seahawks inactives: Dee Eskridge Rashaad Penny Brandon Shell Jake Luton Benson Mayowa Marquise Blair L.J. Collier
Jake Curhan in at right tackle that last #Seahawks drive because Jamarco Jones is questionable return because of an upset stomach. (not sure if he got that watching Seattle's defense)
Again: if Ugo Amadi doesn't blatantly hold the slot receiver on a third-down incomplete, #Seaahwks' rolling offense has the ball in decent field position up 17-7. Since that play, Vikings have scored 14 unanswered points.
Crazy dude in orange shorts, Vikings jersey just jumped out of stands, ran to midfield in Vikings' logo. WR Penny Hart started to run off the #Seahawks' sideline to tackle him--and his teammates and coaches got him back. Freddie Swain looked at Hart like "What are you thinkin?!"
3rd and 19, Waldron goes white flag with a screen pass to Travis Homer. Gains 5 yards. #Seahawks punt down 24-17 at Minnesota.
Seahawks announce Jamarco Jones has an upset stomach so that's why he's been in and out of the lineup.
Pete Carroll over at #Seahawks bench talking to Jamal Adams and Seattle's defensive backs after that easy Vikings opening TD drive.
Seahawks needed that. Darrell Taylor knocked the ball out of Cousins hands on third down. He recovered and Vikings get the field goal. But it's at least still a one-score game at 24-17.
Seahawks pregame radio reporting Marquise Blair injured his knee during warmups and that's why he's inactive.
And now Wilson has thrown an INT, his 6th of the year. Becomes the third Jets QB to have six INTs in his first three starts. Others: Geno Smith and Glenn Foley. #Jets
Rasheem Green collapsed a pocket by himself, but the play is negated by an Ugo Amadi hold away from the play. So there's that.
Alton Robinson finally getting starter-like reps at defensive end. And deservedly so. #Seahawks
Seattle's offense is firing on all cylinders against Minnesota. Russell Wilson is feeding D.K. Metcalf at will and the run game is going strong, as well.

Watch Chris Carson roll for an easy 30-yard touchdown against the Vikings, aided by a nice block from left guard Damien Lewis.

Can't touch Chris! @ccarson_32 takes it 30 yards all the way for the touchdown!

#SEAvsMIN on FOX pic.twitter.com/8ig7PmDPMW

— Seattle Seahawks (@Seahawks) September 26, 202
Have a mentioned how much fun this game is already in Minneapolis? I mean, that Penny Hart stunt just tops it off.
Cody Barton now in with Bobby Wagner as the two LBs as #Seahawks go back to nickel.
Jon Rhattigan on kickoff coverage there for #Seahawks again. #GoArmy
Carlos Dunlap said the team is frustrated and disappointed with today's game. "We know we have way more ability than we have shown, but we have to go do it." pic.twitter.com/rkicm00Ku3
John Reid, who had been set to be inactive, will be active and might be the backup nickel today if one is needed.
Missed practice all week

As the week progressed, there was a less confident tone that Vikings RB Dalvin Cook would play Sunday vs. Seattle due to his sprained ankle, per source. Cook didn't practice all week, it's early in season, and going into pre-game warmups it was considered "unlikely" he plays. (Adam Schefter on Twitter)

FF Today's Take: The Vikings and Seahawks don't play until 4:25 pm so we'll have to wait for the Inactives to come out to be sure, but it sounds like Alexander Mattison will get the start at RB for Minnesota. Mattison vaults into RB2 territory with RB1 upside.
As the week progressed, there was a less confident tone that Vikings RB Dalvin Cook would play Sunday vs. Seattle due to his sprained ankle, per source. Cook didn't practice all week, it's early in season, and going into pre-game warmups it was considered "unlikely" he plays.
Greg Joseph outdueled Seattle kicker Jason Myers, who saw his string of 36 consecutive successful field-goal attempts broken.
Adam Thielen: "It's been a different Kirk (Cousins). He's just locked in."
Vikings run a perfect pick play for Tyler Conklin. Doesn't score tho. Time out.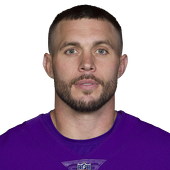 So close on Harrison Smith and the PI. I can see why they didn't call it. Hart was falling back even before Smith arrived.
Everson Griffen records his first sack in a Vikings uniform since 12/8/19. Welcome back, @EversonGriffen pic.twitter.com/1r8KqJLUWC
Ameer Abdullah back to return, perhaps an indication Smith-Marsette was hurt or that he was demoted out of the job
Mike Zimmer told the Vikings that he felt this was the best offensive performance he's seen in the 8 years he's been here.
#Vikings Injury Update: WR Ihmir Smith-Marsette is questionable with a toe injury. #SEAvsMIN
Eric Kendricks starts out his press conference thanking Lil' Uzi Vert for his music and providing him motivation on the way into US Bank Stadium.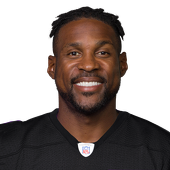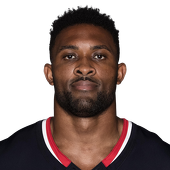 Danielle Hunter figured out the play-action fake but wasn't enough to prevent the 17-yard pass
Touchdown Seahawks, Wilson 10 yards to Metcalf who beat Bashaud Breeland easily.
To cap it off, Jordan Berry drops the punt to the one-yard line
Seattle's no huddle is hurting Minnesota's ability to substitute this drive. Everson Griffen had to play 3T next to Sheldon Richardson at nose the last two runs because Michael Pierce and Dalvin Tomlinson couldn't get subbed in in time.