| | | | | | |
| --- | --- | --- | --- | --- | --- |
| GB | 10 | 7 | 0 | 13 | 30 |
| SF | 0 | 7 | 7 | 14 | 28 |
Odds Across Sportsbooks
Game Charts
GB100%
SF0%
Game News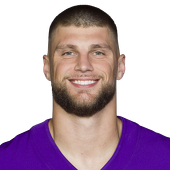 Same exact type of throw to Robert Tonyan there to draw the DPI as Rodgers made on the TD Monday night. LB with his head turned on a play up the seam. Rodgers said he knows he's either completing it or getting a flag. He got the TD Monday night. Got the flag there.
#Packers CB Kevin King (illness) has been added to the injury report & is OUT for tonight's game against San Francisco. #GBvsSF packers.com/news/update-ke…
Last time the Packers wasted Jaire Alexander INTs was the NFC title game and it came back to bite. Stay tuned to see the results this time...
#Packers ILB De'Vondre Campbell, who led the team with 11 tackles and a fumble recovery, said the victory over the #49ers was a great example of players filling roles when called upon. He said not only did he call the plays as usual, he had to play Krys Barnes' ST snaps.
Injury update: #Packers LB Krys Barnes is being evaluated for a concussion. #GBvsSF
Eric Stokes flagged for two DPIs tonight. Combined, there might be one in there somewhat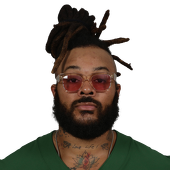 Packers starting O-line in warmups: LT: Yosh Nijman LG: Jon Runyan Jr. C: Josh Myers RG: Royce Newman RT: Billy Turner
From @NFLMatchup #Packers-#49ers tonight… We looked at the pass game impact of RB Aaron Jones on this week's show. Schemed concepts in the red zone to win vs. man-coverage. @gregcosell pic.twitter.com/zCKBrws4Ku
Allen Lazard has said he's the best blocking WR in football. Plays like that are why he says that.
Preston Smith just made Jimmy G forget his own name. That's a big three and out forced by the Packers after the 49ers had seized all momentum.
Chandon Sullivan with a nice PBU to force a 49ers punt on their opening possession. Packers need to build as big a lead as possible with potential protection issues.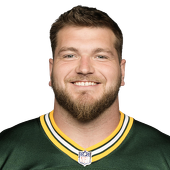 Like that call to go for it on fourth and 1 from the 3 even though it didn't work. Go for the early dagger. Rodgers furious with Josh Myers after that play. Looks like Rodgers was surprised by the snap.
Any great lipreaders out there for what Matt LaFleur said after that Rodgers-to-Adams TD?
#Packers injury updates: DL Tyler Lancaster is being evaluated for a concussion. WR Marquez Valdes-Scantling (hamstring) is questionable to return. #GBvsSF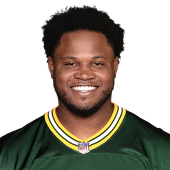 Packers inactives: CB Kevin King OL Elgton Jenkins S Vernon Scott LB La'Darius Hamilton
Shanahan said that the Garoppolo backwards-throw fumble was supposed to be a screen pass and that Kenny Clark burst through way sooner than the play design called for
In dime, the #Packers used Henry Black deep and moved Adrian Amos up
Two injury updates: * MVS has a hamstring injury and is questionable. * Tyler Lancaster is being evaluated for a concussion.
If Yosh Nijman does get the call at left tackle, it makes total sense in my book. The #Packers have been developing Nijman for two-plus seasons, almost exclusively at LT. It's a tough assignment in Santa Clara. No doubt about that, but they've been preparing for this moment.
Marcedes Lewis blocking Bosa 1-on-1 and Jones gains seven yards behind it.
The @NFLGameDay Notebook with @MikeGarafolo and @TomPelissero: The #Dolphins placed QB Tua Tagovailoa on IR; The #49ers will ride RB Trey Sermon today; The #Packers prepare to play in front of fans on the road; The #Ravens D mantra of "don't flinch" is more important than ever. pic.twitter.com/w2CR82UDK8
The doghouse that Brandon Aiyuk is in seems like a fun place
Judging by warmups, #49ers offensive starters are: at RB: Trey Sermon at WR: Deebo Samuel & Brandon Aiyuk
Jimmy Garoppolo's inexplicable fourth-quarter fumble led to a Packers' field goal. The #49ers lost by 2.
I know the Packers didn't get any points on Jaire Alexander's pick (where have we seen that before) but according to @NextGenStats, he was 20.2 yards away from George Kittle (85) when the ball left the QB's hand. pic.twitter.com/y8IlSWmHQc
Nick Bosa is a big problem for the Green Bay Packers.
Robbie Gould makes the PAT, and the 49ers lead 28-27 with :37 remaining.
A very questionable call of PI goes against Deommodore Lenoir.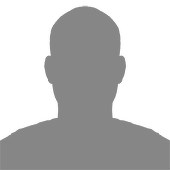 Just a guess, but I put it that way because Kerryon Johnson has been in the building two weeks longer than Jacques Patrick and should have a better grasp of the system. twitter.com/sketchy72/stat…
Jimmie Ward with a blatant helmet-to-helmet on Adams. Not sure how that's not a penalty. Adams laid motionless on the field. Saw his feet moving, but players are now taking a knee.
Elijah Mitchell will miss Sunday night's game against the Packers with a shoulder injury.
#GBvsSF @DignityHealth Injury Update: Josh Norman (chest) is questionable to return.
#GBvsSF @DignityHealth Injury Update:  K'Waun Williams (calf) is questionable to return.
Don't forget the Trenton Cannon kick return. First of many stabilizing plays for the 49ers with just a minute left in the half. Now, they need yet another stabilizing drive to open the third quarter
And that was a hell of play from Emmanuel Moseley on a night where CB islands have been lonely and miserable places
Matt LaFleur slammed that red challenge flag, and I thought he had every reason. Looked like the football hit the ground and bounced underneath Mohamed Sanu's hands. But the play stands. I, for one, am rather surprised.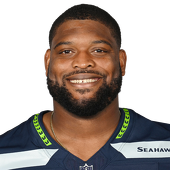 First 49er out for early warmups is Laken Tomlinson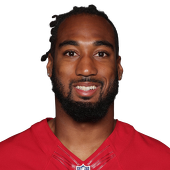 49ers cornerback situation: * Jason Verrett out for season * K'Waun Williams (calf) on sideline * Josh Norman in blue tent * Dontae Johnson on sideline
DT Javon Kinlaw, DL Arik Armstead and CB Emmanuel Moseley are all active. #49ers
Raheem Mostert crossing the goal line at a #49ers #Packers game! #SeemsLikeOldTimes (Mostert on IR from Week 1 knee injury, so no 220yrd 4TD show like last time fans in Levi's Stadium, for NFC title 2 seasons ago) pic.twitter.com/LuJJMDPF6w
There's not much that Kyle Shanahan loves more than "lapping" the opposition — scoring at the end of the half and then receiving the third quarter kickoff — and his 49ers have that chance here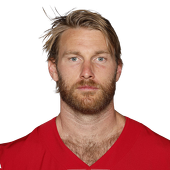 That was a much better result for Mitch Wishnowsky: 56-yard gross, 56-yard net.
First-play carry for Kyle Juszczyk for the first time of the Shanahan era