| | | | | | |
| --- | --- | --- | --- | --- | --- |
| BAL | 0 | 10 | 6 | 3 | 19 |
| DET | 0 | 0 | 7 | 10 | 17 |
Odds Across Sportsbooks
| | BAL | DET | |
| --- | --- | --- | --- |
| Consensus | | | |
| DraftKings | | | |
| FanDuel | | | |
| SugarHousePA | | | |
| SugarHouseNJ | | | |
| ParxPA | | | |
| 888SportNJ | | | |
| RiversCasinoPA | | | |
| Caesars | | | |
| PointsBet | | | |
| BetMGM | | | |
| UnibetNJ | | | |
Green dot denotes best odds.
| | BAL | DET | |
| --- | --- | --- | --- |
| Consensus | | | |
| DraftKings | | | |
| FanDuel | | | |
| SugarHousePA | | | |
| SugarHouseNJ | | | |
| ParxPA | | | |
| 888SportNJ | | | |
| RiversCasinoPA | | | |
| Caesars | | | |
| PointsBet | | | |
| BetMGM | | | |
| UnibetNJ | | | |
Green dot denotes best odds.
Game Charts
BAL100%
DET0%
Passing
FP
ATT
CMP
YDS
YPC
TD
INT
LONG
SACK
RATE

Lamar Jackson

19.28
31
16
287
17.9
1
1
41
4
80.98
Rushing
FP
ATT
YDS
YPC
LONG
TD
FUM

Lamar Jackson

19.28
7
58
8.3
31
0
0

Latavius Murray

2.8
7
28
4
8
0
0

Ty'Son Williams

2.2
5
22
4.4
12
0
0

Devonta Freeman

0.8
3
8
2.7
5
0
0
Receiving
FP
TAR
REC
YDS
YPR
LONG
TD
FUM

Mark Andrews

15.9
7
5
109
21.8
41
0
0

Sammy Watkins

10.8
7
4
68
17
36
0
0

Devin Duvernay

10.2
3
2
22
11
19
1
0

Marquise Brown

8.3
7
3
53
17.7
37
0
0

James Proche II

3.9
1
1
29
29
29
0
0

Ty'Son Williams

2.2
1
0
0
0
0
0
0

Josh Oliver

1.6
1
1
6
6
6
0
0
Kicking
FP
FGA
FGM
PCT
LONG
XP

Justin Tucker

17
5
4
80
66

1

/

1

Team Defense
FP
PA
TD
SACK
FR
INT
YDS

BAL

3
17
0
2
0
0
285
Passing
FP
ATT
CMP
YDS
YPC
TD
INT
LONG
SACK
RATE

Jared Goff

9.08
30
22
217
9.9
0
0
24
2
93.33
Rushing
FP
ATT
YDS
YPC
LONG
TD
FUM

D'Andre Swift

23.7
14
47
3.4
14
1
0

Jamaal Williams

14.7
12
42
3.5
14
1
0

Jared Goff

9.08
1
4
4
4
0
0
Receiving
FP
TAR
REC
YDS
YPR
LONG
TD
FUM

D'Andre Swift

23.7
7
7
60
8.6
19
0
0

Jamaal Williams

14.7
2
2
25
12.5
15
0
0

Kalif Raymond

12.8
10
6
68
11.3
22
0
0

Darren Fells

5.5
3
2
35
17.5
24
0
0

T.J. Hockenson

3
2
2
10
5
5
0
0

KhaDarel Hodge

1.9
1
1
9
9
9
0
0

Quintez Cephus

1.8
1
1
8
8
8
0
0

Amon-Ra St. Brown

1.2
1
1
2
2
2
0
0

Trinity Benson

0
1
0
0
0
0
0
0
Kicking
FP
FGA
FGM
PCT
LONG
XP

Ryan Santoso

5
1
1
100
35

2

/

2

Austin Seibert

0
0
0
0
0

0

/

0

Team Defense
FP
PA
TD
SACK
FR
INT
YDS

DET

7
19
0
4
0
1
387
Game News
Justin Tucker's field goal was 19 yards longer than the Bears offense gained today
Ravens will punt again. Really sluggish start offensively after they played so well against KC. Ty'Son Williams was in on that last 3rd down, but we've seen much more Murray and Freeman through one quarter.
The Baltimore Ravens and Detroit Lions don't play often. Sunday's meeting in Ford Field is just the sixth all-time matchup between the two teams and the first since 2017.

To help learn more about the visitors from the AFC North, I turned to Ravens Wire and editor Kevin Oestreicher for a few questions about the perennial contenders. Thanks to Oestreicher for some good info about the Ravens.

Baltimore has had to pivot pretty quickly after losing running backs J.K. Dobbins, Gus Edwards, and Justice Hill for the season. However, they did a good job in finding some viable replacements, as the team signed Latavius Murray, Devonta Freeman and Le'Veon Bell to go along with second-year rusher Ty'Son Williams. Despite having so many new faces, the Ravens are leading the league with 5.9 yards per carry through two weeks, so things appear to be working out so far
#Ravens QB Lamar Jackson (illness) is listed as questionable, but he was fine on Friday and is expected to play, source said.
The Detroit Lions lost a heartbreaking game to the Baltimore Ravens, 19-17, when Ravens kicker Justin Tucker made an NFL-record 66-yard field goal as time expired. The ball boinked off the crossbar and then bounced just over to seal the historic win.

Detroit took its first lead of the game, 17-16, thanks to a Ryan Santoso field goal with 1:04 remaining. The Lions forced the Ravens into a 4th-and-19 with some aggressive defense, sacking QB Lamar Jackson twice before a great play by Jackson to find Sammy Watkins down the field to get into plausible field goal range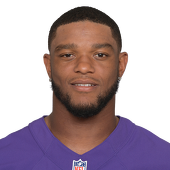 Ravens DB Jimmy Smith on the field doing sprints in warmups and going through some DB work. Expectation is he'll make his 2021 debut today barring any setbacks.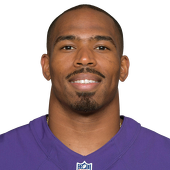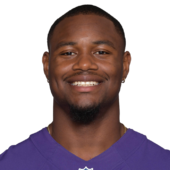 OLB Daelin Hayes has an ankle injury and is doubtful to return.

Ravens rookie fifth-round OLB Daelin Hayes is also active for the first time in his career. With no Justin Houston and no Justin Ferguson, he'll likely have a role defensively.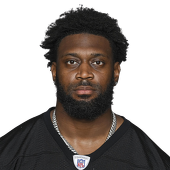 Josh Bynes started alongside Patrick Queen on Lions' first drive of second half.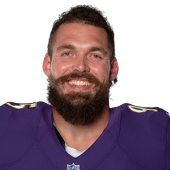 Ravens have 51 on roster. They're allowed to have 48 active for today's game. So that would mean only 3 inactives, if I'm figuring this correctly. Two of the inactives are LT Ronnie Stanley (ankle) and DL Derek Wolfe (back). Last inactive could very well be a DB.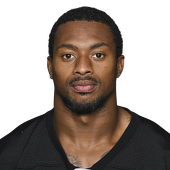 Safety DeShon Elliott has a quad injury and is questionable to return.
Touchdown! Devin Duvernay with a touchdown in back-to-back games!

John Harbaugh is meeting up with friends and family members and taking pictures on the field. Harbaugh, who has extensive Michigan ties, joked that he gave a big boost to the Southeast Michigan economy this week with the number of tickets he had to buy for the game.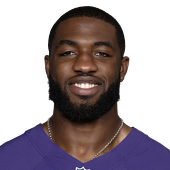 Ravens have 4 OLBs active: Tyus Bowser, Pernell McPhee, Odafe Oweh and Daelin Hayes. They have 4 IDL active: Calais Campbell, Justin Ellis, Broderick Washington, Khalil McKenzie. A lot will likely be asked of Ellis and Washington today.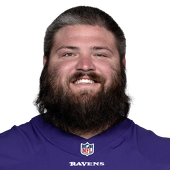 Ben Cleveland now in at LG as it appears the Powers-Cleveland rotation every few series will continue.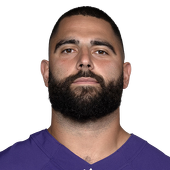 In pre-game warmups, Ravens going with same starting offensive line as a week ago ... LT Alejandro Villanueva LG Ben Powers C Bradley Bozeman RG Kevin Zeitler RT Patrick Mekari
During pre-game, Ravens' defensive line looks like ... LDE Broderick Washington NT Justin Ellis RDE Calais Campbell *DE Derek Wolfe is injured; NT Brandon Williams and DT Justin Madubuike are on reserve/COVID list.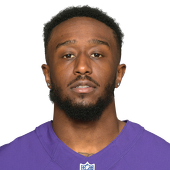 Tavon Young comes in off the edge on third-down blitz and takes down Goff. Lions aren't picking up Ravens blitzes at all.
All eight Ravens players who were listed as questionable are playing Sunday in Detroit. S DeShon Elliott (concussion) returned to practice Friday. OLB Pernell McPhee (shoulder) missed Friday's practice.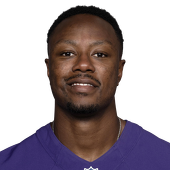 DeShon Elliott now walking off the field gingerly. Brandon Stephens replaces him at safety.
Swift (groin) is active for Sunday's game against Baltimore, Tim Twentyman of the Lions' official site reports.
Swift has been listed with the same injury all season, though this is the first time he's failed to log a full practice to close out the week (he was limited Wednesday through Friday). Swift has handled 19 carries and 16 targets on 66.4 percent snap share through two weeks, and he'll now take aim at a Baltimore defense that's missing three of its top four defensive linemen plus starting OLB Justin Houston.

Detroit RB Jamaal Williams scores a TD and that cuts our lead to 16-14 with 8:16 left to play in the fourth quarter.
Ravens CB Jimmy Smith (ankle) looks fine running 30-yard sprints during pre-game warmups. This would mark Smith's 2021 debut and first game since Week 13 of last year (Dec. 14, 2020). Smith could see time defending Lions TE T.J. Hockenson.

Dan Campbell on missed delay of game call: An apology from NFL means nothing. wp.me/pbBqYq-c2nY

Dan Campbell and Jared Goff with the same line about the missed delay of game: "We'll get an apology tomorrow."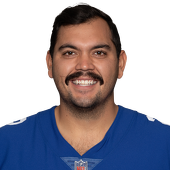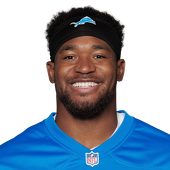 Take a deep breath, guys. Derrick Barnes is back on the field.

I can't hear a word Sheila Ford Hamp is saying over the boos. What a train wreck this ceremony is. My god.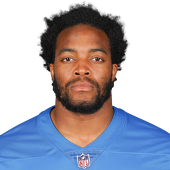 I know some (many?) of you are down on Trey Flowers, and it's a transition playing OLB. But he basically made 2 of the Lions' 3 sacks happen last week and is their best edge run defender. Significant loss.
Jalen Reeves-Maybin wtih a big TFL on his first play. Ravens to punt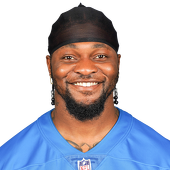 My sense on Jamie Collins after asking around: Several teams are interested but likely waiting for him to be released, since they know Detroit eager to move on, even willing to pay salary to facilitate a trade. Team willing to be patient thus far.

What a great call there by Anthony Lynn. WR screen to Raymond to Ravens 14. #BALvsDET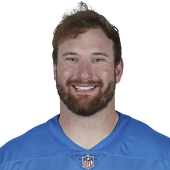 Even more important: Frank Ragnow seems to be OK after that entire pile landed on him.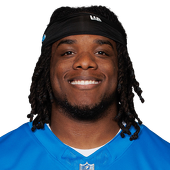 Detroit Lions inactives: OLB Trey Flowers LB Jamie Collins Sr. RB Jermar Jefferson WR Tom Kennedy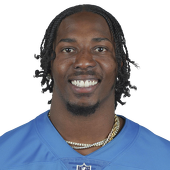 Tracy Walker was the only deep defender on that 3rd-and-2. Will Harris walked up into the box on back-to-back plays there for run support. That's the best usage for those safeties if you can't play two-high.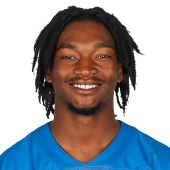 AJ Parker just keeps showing up, and in key spots. Great effort on that third down.

Taylor Decker on the field going through some early stretching with a couple dozen teammates. He's eligible to come off IR next Saturday. Has a brace on his left hand.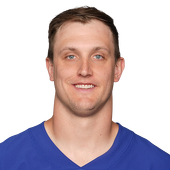 Matt Nelson has had his best game of the season, too, at least as a run blocker and on those screens.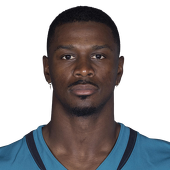 Well, well, well. Jackson throws a pass up wildly that Amani Oruwariye camps under. Lions ball. FIrst-and-10 at the 21. 5:25 on the clock and momentum on Lions' side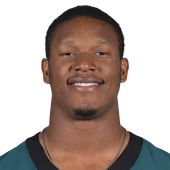 so no one can block Julian Okwara when he's over G or C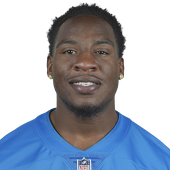 The Lions are flagging themselves to death. Now it's Jerry Jacobs running out of bounds on the punt, negating a fumble recovery in the red zone. My goodness.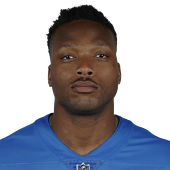 Great job by the Lions' defensive line to contain Jackson on third down. Good blitz by Julian Okwara pushed the pocket, Nick Williams stayed in his lane to keep Jackson from going, Romeo Okwara with the hustle tackle.
Great job by Jason Cabinda picking up the blitz on that throw. Gave Goff just enough time to get the pass away. Ravens have given the Lions a ton of trouble with those overload looks today.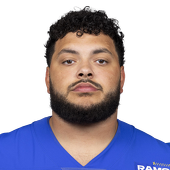 Jonah Jackson wiped out an 8-yard run with a holding call, then was flagged for unsportsmanlike conduct after the play on third down. All backed up near Detroit's own end zone. Yikes.
Scoring Summary
| Team | QTR | TIME | SCORING PLAY | | |
| --- | --- | --- | --- | --- | --- |
| BAL | 2ND | 10:10 | Justin Tucker kicked a 39-yard field goal | 3 | 0 |
| BAL | 2ND | 3:21 | Lamar Jackson passed to Devin Duvernay to the left for 19 yard touchdown | 10 | 0 |
| BAL | 3RD | 12:21 | Justin Tucker kicked a 50-yard field goal | 13 | 0 |
| DET | 3RD | 5:25 | D'Andre Swift rushed up the middle for 2 yard touchdown | 13 | 7 |
| BAL | 3RD | 0:46 | Justin Tucker kicked a 32-yard field goal | 16 | 7 |
| DET | 4TH | 8:18 | Jamaal Williams rushed to the left for 1 yard touchdown | 16 | 14 |
| DET | 4TH | 1:08 | Ryan Santoso kicked a 35-yard field goal | 16 | 17 |
| BAL | 4TH | 0:03 | Justin Tucker kicked a 66-yard field goal | 19 | 17 |
Full Play-by-Play
Injury Report
| Name | Pos | Injuries | Status |
| --- | --- | --- | --- |
| Derek Wolfe | DE | Back/hip | QUES |
| L.J. Fort | OLB | Acl | OUT |
| Ja'Wuan James | OT | Achilles | OUT |
| Latavius Murray | RB | Ankle | OUT |
| Brandon Williams | NT | Shoulder | OUT |
| Nick Boyle | TE | | OUT |
| Ronnie Stanley | OT | Ankle | OUT |
| Marcus Peters | CB | Knee | OUT |
| DeShon Elliott | FS | Pectoral | OUT |
| Gus Edwards | RB | Knee | OUT |
| Justice Hill | RB | Achilles | OUT |
| Iman Marshall | CB | Knee | OUT |
| Patrick Mekari | OL | Ankle | OUT |
| Ben Cleveland | G | Knee | QUES |
| Khalil Dorsey | CB | Undisclosed | OUT |
| Adrian Ealy | OT | Suspension | OUT |
| Daelin Hayes | LB | Ankle | OUT |
| Xavier Kelly | DT | Achilles | OUT |
| J.K. Dobbins | RB | Knee (acl) | OUT |
| Malik Harrison | LB | Leg | OUT |
| Name | Pos | Injuries | Status |
| --- | --- | --- | --- |
| Da'Shawn Hand | DL | Groin | OUT |
| Tyrell Williams | WR | Concussion | OUT |
| Joel Heath | DE | Acl | OUT |
| Taylor Decker | OT | Finger | OUT |
| Trey Flowers | DE | Shoulder | OUT |
| Jamie Collins Sr. | LB | Not Injury Related | OUT |
| Jeff Okudah | CB | Torn Achilles | OUT |
| Kevin Strong | DE | Concussion | OUT |
| Hunter Bryant | TE | Undisclosed | OUT |
| Charlie Taumoepeau | TE | | OUT |
| Shaun Dion Hamilton | ILB | Undisclosed | OUT |
| Tim Boyle | QB | Broken Thumb | OUT |
| Austin Seibert | K | Covid-19 | OUT |
| Ifeatu Melifonwu | DB | Thigh | OUT |