| | | | | | |
| --- | --- | --- | --- | --- | --- |
| PIT | 3 | 0 | 3 | 7 | 16 |
| BAL | 0 | 3 | 7 | 3 | 13 |
Odds Across Sportsbooks
| | PIT | BAL | |
| --- | --- | --- | --- |
| Consensus | | | |
| DraftKings | | | |
| FanDuel | | | |
| SugarHousePA | | | |
| SugarHouseNJ | | | |
| Parx | | | |
| RiversCasinoPA | | | |
| Caesars | | | |
| PointsBet | | | |
| BetMGM | | | |
| Unibet | | | |
Green dot denotes best odds.
| | PIT | BAL | |
| --- | --- | --- | --- |
| Consensus | | | |
| DraftKings | | | |
| FanDuel | | | |
| SugarHousePA | | | |
| SugarHouseNJ | | | |
| Parx | | | |
| RiversCasinoPA | | | |
| Caesars | | | |
| PointsBet | | | |
| BetMGM | | | |
| Unibet | | | |
Green dot denotes best odds.
Game Charts
PIT100%
BAL0%
Game News


Ben Roethlisberger (57) now has the second-most game-winning drives (including playoffs) in the Super Bowl era. @_BigBen7 pic.twitter.com/fGQAWMz0pP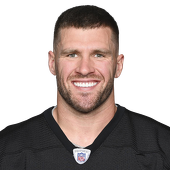 T.J. Watt ties @michaelstrahan's single-season sack record! (22.5) #HereWeGo 📺: #PITvsBAL on CBS 📱: NFL app pic.twitter.com/fqMJWJrFAV
#Steelers RB Najee Harris sustained an elbow injury but is expected to return to today's game. #Steelers WR Diontae Johnson suffered a rib injury but is also expected to return.
Remember back in the day when Antonio Brown Facebook Lived from the #Steelers postgame locker room in KC? Chase Claypool is on IG Live right now… pic.twitter.com/ZNYVjLe0sO
Pat Freiermuth is a flat-out stud. Should've been a first-rounder.
381 touches w/out a single fumble. First rookie in #NFL history w/ 300+ rushes, 70+ receptions. Got stronger as the year went on, promises to be a leader in this #Steelers locker room and yes, Najee Harris already has the knack for coming up big in the big moment. twitter.com/theponiexpress…
Face mask on Joe Haeg absolutely kills that drive. Steelers get nothing off of Cam Sutton's end zone interception.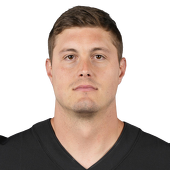 Literally had a convo w/ #Steelers 6-foot-8 TE Zach Gentry before the game about being recognized around the South Side of Pittsburgh. He said, Nah, he's just "the blocking tight end." Well... that was a nice 25-yard catch right there. And then a play later, another catch!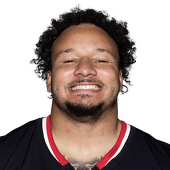 Kendrick Green is active, but it appears J.C. Hassenauer will get the start at center. Joe Haeg at left tackle.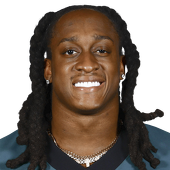 INTERCEPTION Terrell Edmunds gets it. He was touched down and then lost the ball while getting up. Fans here don't like it, but it will stand. He was already down.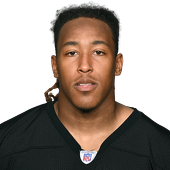 Benny Snell catches a dumpoff and gets inside the 20 to the 18. Joe Haeg called for a facemask instead. That's about a 40-yard difference in field position.

Unbalanced and run to the weak side on 2nd down. jet motion on first down ... welcome back Matt Canada offense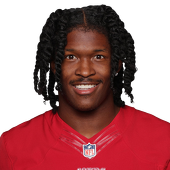 INTERCEPTION Geno Stone gets Roethlisberger at the Pittsburgh 25. Just a bad decision by Roethlisberger. Had time and threw into double coverage for Ray-Ray McCloud
Pressley Harvin III and Kendrick Green are back, but the Steelers will have a different starter at LT with Dan Moore Jr. out. Steelers inactives: No. 3 QB Dwayne Haskins, P Corliss Waitman, RB Anthony McFarland, LB Tegray Scales, DT Carlos Davis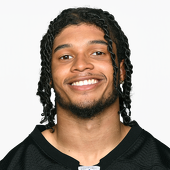 Even the normally straight-laced Mike Tomlin couldn't hold back. The Pittsburgh Steelers head coach found himself vibing with his team on Instagram Live from the locker room after the team's 16-13 overtime upset of the Baltimore Ravens. The win all but assured the Steelers will make the NFL playoffs.

You can see Tomlin and special teams coordinator Danny Smith joining in the celebration on linebacker Marcus Allens' Instagram Live video. It isn't often Tomlin pulls back the curtain like this and shows himself as anything more than the stoic leader of the team
Tyler Huntley patiently waited some long minutes for Ben Roethlisberger to finish his postgame interview … just to give him a hug and some well wishes. #respect #Steelers #Ravens
Mark Andrews now has 104 receptions. That's a Ravens single-season record.
Latavius Murray takes it in from 46 yards and the Ravens cash in on their first drive of the second half. They lead 10-3 with 12:32 left in the third quarter. Ben Cleveland and Josh Oliver did a nice job clearing the hole.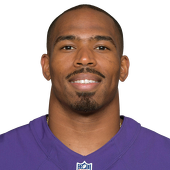 Chuck Clark steps to the podium and says he only has one thing to say. "Just watch how we bounce back." With that Clark exited the podium.
Calais Campbell is sitting on the bench still. Players coming over to console him. He's one of a number of Ravens who will have decisions to make on their future in the coming days and weeks.
Marquise Brown is now over 1,000 yards receiving on the season.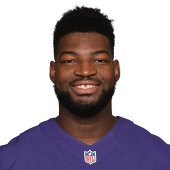 Ravens sustain one more major injury in a season full of them. Fear is that OLB Tyus Bowser, who may have been the Ravens' most consistent player this season, tore his Achilles.
Wow. Brady to Le'Veon Bell for a touchdown. Bucs have the improbable lead after a 92-yard drive.

Ravens (8-9) finish in last place in the AFC North. It's the first time under John Harbaugh that Baltimore has finished 4th in the division. The last time Ravens finished last in the AFC North was 2007.
Ty'Son Williams gets a rare carry. Ravens have a 2nd-and-7 on Steelers 12 yard line when the fourth quarter begins. Not sure what's the deal with Devonta Freeman, but Ravens mostly riding Murray. When he needed break, Williams came in. That was Williams first carry since Nov.28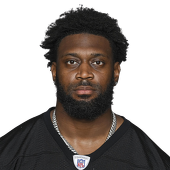 Patrick Queen back into game for Ravens after another Sam Koch punt.
Ravens OLB Pernell McPhee gives the final speech to his teammates before they headed to locker room. McPhee is among several Ravens who could be playing their last game with the team today.
Ravens try a fake punt and punter Sam Koch is incomplete to gunner Tylan Wallace who is now hurt. Koch had been 7-for-7 on pass attempts in his career.
Ravens inactives today versus Steelers: QB Lamar Jackson (ankle), WR James Proche, TE Tony Poljan, G Ben Powers (toe), OLB Odafe Oweh (foot), NT Isaiah Mack, CB Anthony Averett (chest/ribs)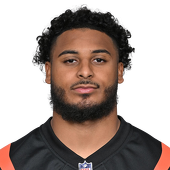 Roethlisberger gives one back. Ravens safety Geno Stone gets the interception. 3 combined turnovers with 1:34 left in the first quarter.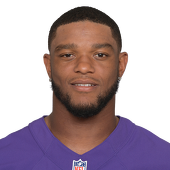 Harris runs right through Jimmy Smith arm tackle and now Steelers closing in on chip shot range. Ravens out of timeouts and a tie does them no good anyway.

Watt just tied Michael Strahan's sack record at 22 1/2. Got past David Sharpe easily.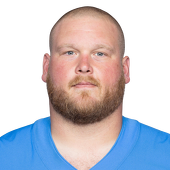 Bad snap for Bradley Bozeman leads to Huntley fumble and turnover.

The Seahawks will kick off their last game of the season in about 90 minutes against the Cardinals. They'll be missing the heart of their defense – middle linebacker Bobby Wagner – due to a minor knee injury.

Here are the inactives lists for both teams.

Seattle inactivesLB Bobby WagnerCB John ReidQB Jacob EasonG Gabe JacksonTE Will Dissly

Cardinals inactivesRB Chase EdmondsWR Rondale MooreCB Marco WilsonDL Jordan PhillipsQB Trace McSorleyOT Joshua MilesTE Demetrius Harri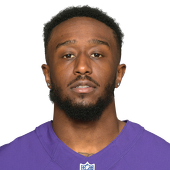 Jimmy Smith and Tavon Young the starting corners for Ravens.
The Ravens' fake punt pass fails. That's Sam Koch's first career incomplete pass. He's now 7-for-8 all time.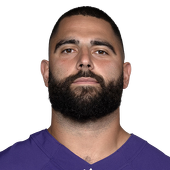 Ravens RT Patrick Mekari back in the game to start second half.


Ravens CB Kevon Seymour is hurt on the opening kickoff of the second half.