| | | | | | |
| --- | --- | --- | --- | --- | --- |
| GB | 7 | 6 | 3 | 14 | 30 |
| DET | 7 | 10 | 7 | 13 | 37 |
Odds Across Sportsbooks
| | GB | DET | |
| --- | --- | --- | --- |
| Consensus | | | |
| DraftKings | | | |
| FanDuel | | | |
| SugarHousePA | | | |
| SugarHouseNJ | | | |
| Parx | | | |
| RiversCasinoPA | | | |
| Caesars | | | |
| PointsBet | | | |
| BetMGM | | | |
| Unibet | | | |
Green dot denotes best odds.
| | GB | DET | |
| --- | --- | --- | --- |
| Consensus | | | |
| DraftKings | | | |
| FanDuel | | | |
| SugarHousePA | | | |
| SugarHouseNJ | | | |
| Parx | | | |
| RiversCasinoPA | | | |
| Caesars | | | |
| PointsBet | | | |
| BetMGM | | | |
| Unibet | | | |
Green dot denotes best odds.
Game Charts
GB0%
DET100%
Game News
Davante Adams needs 22 yards today to break Jordy Nelson's single-season franchise record of 1,519 receiving yards set in 2014. #GoPackGo pic.twitter.com/CzNjVniGtq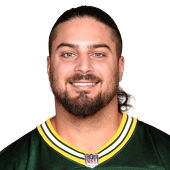 David Bakhtiari was a first-team All-Pro selection at left tackle last season despite playing in only 12 games. It's been 374 days since he tore his left ACL in practice and 378 days since he played in a game. Today he returns just in time for the Packers' Super Bowl push.
Packers' LB Preston Smith needs one sack Sunday vs. Detroit to hit 10 this season and earn a $750,000 incentive. A tenth sack for this season Sunday also would increase his 2022 base salary by $500K.
Officially active: Jared Goff, David Bakhtiari, Julio Jones. Officially inactive: Tee Higgins, Aaron Jones, Penei Sewell, Kareem Hunt.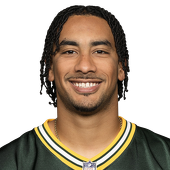 Jordan Love draws an offsides. Wonder where he learned that from??
Jamaal Williams playing catch with some fans and now with AJ Dillon.
Josiah Deguara 62 yards to the house on a screen. Packers take the lead.
Allen Lazard, with TD catches of 1 yard and 29 yards, now has his first career two-touchdown game.

"We understand what's at stake. Every game is an elimination game now." 1-on-1 with Head Coach Matt LaFleur after the #Packers wrapped up the regular season in Detroit. 🎥 #GBvsDET | #GoPackGo pic.twitter.com/clP70R90pN
Mason Crosby's field goal is good 🙌 Lions lead 24-16 with 7:38 to go in the third. #GBvsDET | #GoPackGo pic.twitter.com/FfJ55gfyRm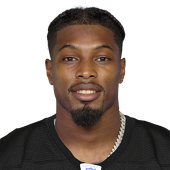 Injury update: #Packers CB Chandon Sullivan (knee) is questionable to return. #GBvsDET

Juwann Winfree partially blocked that punt, and it flutters only 30 yards. Doesn't go down as a block, but it's the first time this season Packers have even gotten a hand on one.
#Packers WR Marquez Valdes-Scantling is questionable to return because of a back injury. Which means he won't be back, because why on earth would he be?
Dean Lowry is ready for the playoffs, I'd say
Amari Rodgers returns the punt 23 yards, longest the #Packers have had this year

FAKE PUNT! And great coverage by OLB Tipa Galeai to force the incompletion down the left sideline. Packers take over at Detroit's 35.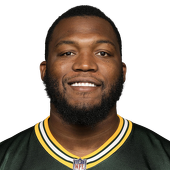 Preston Smith, Rashan Gary and Kenny Clark not on the field to start second half.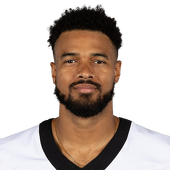 "I'm just looking forward to making the Super Bowl and winning it and he's looking forward to ... going home, I guess," #Packers Equanimeous St. Brown #Lions Amon-Ra: pic.twitter.com/ouf0ge1Fv7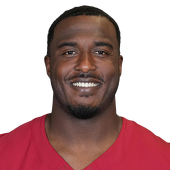 Oren Burks starts next to Krys Barnes, who'll be the MIKE today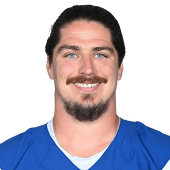 Jonathan Garvin and Tipa are the OLBs to start this second defensive series #Packers
The Lions look like they've drafted 2 franchise offensive cornerstones this year. Penei Sewell has been as advertised and Amon-Ra St. Brown has been uncoverable for over a month.

The #Lions and OC Anthony Lynn are expected to part ways following today's game, sources say. One of the more respected leaders as a HC, it was never a good fit as OC for Lynn in Detroit. He had play-calling duties stripped earlier, and now both sides appear set to walk away.
Jamaal Williams now standing near the Packers tunnel to greet his former teammates. The guy is a legend.

The Lions just set a record for most 4th down attempts in modern NFL history. Dan Campbell told me before the season he used to be a conservative coach until he started watching the opposing sideline when Sean Payton would go for it on fourth down, and he saw they were terrified. pic.twitter.com/GG8Negm7us

Tracy Walker: "I don't think we give enough credit to Dan Campbell. He's a hell of a coach. ... I feel like things are coming together, and we see that."
D'Andre Swift with the 15-yard TD run puts the Lions back on top. Jordan Love time.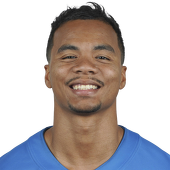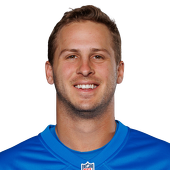 Doug Pederson had Nick Foles for a Super Bowl run. Matt Nagy (w/ Fangio as DC) won a division title with Mitchell Trubisky. Sean McVay never had a losing season w/ Jared Goff at QB (and we now can see what Goff basically is as a QB). And on and on. Those are just recent examples.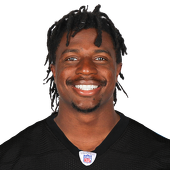 That was a good throw by Jack Fox. Godwin Igwebuike has to catch that. #GBvsDET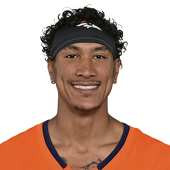 Josh Reynolds showing off some hand strength with that catch there ...

Craig Reynolds stopped on third-and-goal. No hesitation from Dan Campbell. Offense stays on the field. Ball's at the 3
and I'll expound: Ragnow and Sewell are elite keepers IMO. Potential perennial Pro Bowl types. Very rare. Decker is very steady, a team guy, etc. Jonah Jackson might be the smartest one in the bunch. Also tough as hell. This is going to be a really good O-line very soon.
Dan Campbell is not afraid of taking risks. His kneecap-biting mentality as a playcaller just set an NFL record.

When Jared Goff hit Amon-Ra St. Brown for a touchdown in the second quarter of Sunday's matchup with the Green Bay Packers on 4th-and-goal, the Lions set the NFL record for the most attempts and successful conversions on fourth downs in a season. It was the Lions' 40th attempt of the season, breaking the record set by the 1995 New England Patriots.

Interestingly, that Patriots team was coached by Bill Parcells, who coached Campbell with the Cowboys during the Lions' head man's playing career. Campbell brought up his aggressive nature in a recent press conference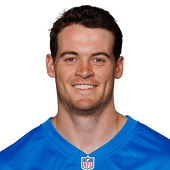 That's gonna crush Jack Fox's career passer rating of 118.7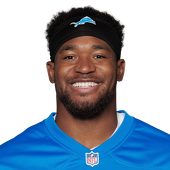 After the Lions-Packers early this season, Aaron Glenn said that there's not always a teaching point when a defender gives up a TD. Sometimes, you do everything right and get beat. Probably put Derrick Barnes' coverage under that umbrella. Brutal assignment, great throw.

Tim Boyle got the kneel down. Lions win 37-30 to finish the season 3-13-1. The #Packers finish the regular season 13-4 and will have a bye next week.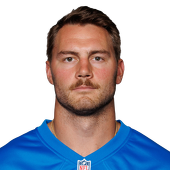 Very interestingly, it seems third-string QB David Blough has suggested a few of Detroit's trick plays this season, including the reverse flea-flicker pass to Brock Wright today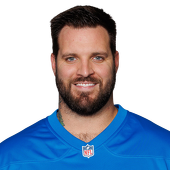 More good news: Taylor Decker's injury is not expected to be significant. "I think he'll be OK," Dan Campbell said.

Lions have officially saved their weirdest OL combination for the final quarter of the year ... LT Will Holden, LG Tommy Kraemer, C Jonah Jackson, RG Hal Vaitai, RT Matt Nelson

A.J. Parker forced the fumble, Ifeatu Melifonwu recovered. Just a couple of rookie defensive backs, doing damage.

Aaron Glenn loves those double A-gap pressure looks. The Lions do so much out of them.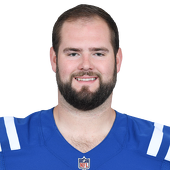 With reports that Detroit Lions offensive coordinator Anthony Lynn would be let go, head coach Dan Campbell decided to empty out the playbook in Detroit's season finale.

The biggest play of the Lions 37-30 victory over the Green Bay Packers came on Detroit's second drive on offense.

After forcing Green Bay to punt, the Lions were pinned deep in their own territory, starting the drive at their own seven-yard line.

On the first play of the drive, Detroit comes out with Will Holden as an extra lineman and Jamaal Williams took a handoff for just one yard. One play later, Jared Goff hit Amon-Ra St. Brown for 17 yards, giving them a first down at their 25-yard line