| | | | | | |
| --- | --- | --- | --- | --- | --- |
| CHI | 3 | 11 | 3 | 0 | 17 |
| MIN | 0 | 3 | 7 | 21 | 31 |
Odds Across Sportsbooks
| | CHI | MIN | |
| --- | --- | --- | --- |
| Consensus | | | |
| DraftKings | | | |
| FanDuel | | | |
| SugarHousePA | | | |
| SugarHouseNJ | | | |
| Parx | | | |
| RiversCasinoPA | | | |
| Caesars | | | |
| PointsBet | | | |
| BetMGM | | | |
| Unibet | | | |
Green dot denotes best odds.
| | CHI | MIN | |
| --- | --- | --- | --- |
| Consensus | | | |
| DraftKings | | | |
| FanDuel | | | |
| SugarHousePA | | | |
| SugarHouseNJ | | | |
| Parx | | | |
| RiversCasinoPA | | | |
| Caesars | | | |
| PointsBet | | | |
| BetMGM | | | |
| Unibet | | | |
Green dot denotes best odds.
Game Charts
CHI0%
MIN100%
Game News
Darnell Mooney says he's going to work hard with Justin Fields this offseason. "We're starting tomorrow."

Matt Nagy and Ryan Pace two of the final few #Bears staff members to leave US Bank Stadium. They walked out together. pic.twitter.com/mpznavsZaS
.@AnthonyBarr takes down Andy Dalton to tally 17.5 sacks in his career, which ranks 4th in career sacks by a LB in franchise history. 23.0 Matt Blair, 1974-85 20.5 Ed McDaniel, 1992-01 18.0 Chad Greenway, 2007-16 17.5 𝘼𝙣𝙩𝙝𝙤𝙣𝙮 𝘽𝙖𝙧𝙧, 2014 - 21
Robert Quinn & @BNichols98 with the SACK! #CHIvsMIN | #DaBears

Rookie 2nd round pick Teven Jenkins in at left tackle earlier than he was last week. Give the #Bears credit. They turned a bad situation into a manageable one by getting everything possible out of 39-year-old Jason Peters.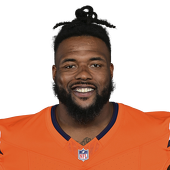 Ryan Pace to the @WBBMNewsradio Bears pregame show: "We feel really good about (Justin Fields). We have good flexibility with our cap going forward. We'll continue to stack strong draft classes and just continue to add to that core, and that's the blueprint."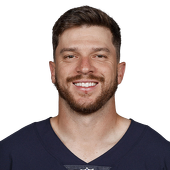 Cairo Santos stating his case for Player of the Game honors. Hits his second FG, this one from 46.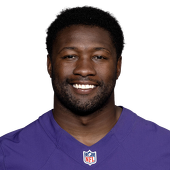 If Matt Nagy's comments about Roquan Smith and Akiem Hicks from Friday felt off to you, it's because there was more to them. Hicks didn't practice last week. But he also wasn't at Halas Hall. It started with an argument. My story (as more news awaits): theathletic.com/3059059/2022/0…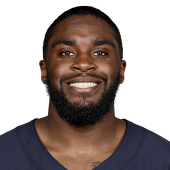 Jaylon Johnson has been solid all year. But not touching a receiver on the ground there is inexcusable.
Eddie Jackson was totally lost on that play. Cousins could have thrown deep early in the play, waited too long, reset and threw anyway and ... Eddie Jackson was totally lost.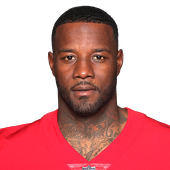 Looked to me like Trevis Gipson had the strip there?
Out of the finale with an ankle injury, Hicks played what was likely his final game as a Bear on Jan. 2 against the Giants. | Ashlee Rezin/Sun-TimesThe team will start Andy Dalton at quarterback and use Nick Foles as his backup with rookie Justin Fields on the reserve/COVID-19 list. MINNEAPOLIS — The Bears will close out the 2021 season without two players everyone wanted to see play.Rookie quarterback Justin Fields will miss the finale against the Vikings after testing positive for the coronavirus Thursday, and defensive tackle Akiem Hicks is out with an ankle injury.Hicks, 32, is in the final year of his contract and almost certainly will leave as a free agent this offseason. He wanted an extension with the Bears heading into the season, but those negotiations went nowhere."I'll do everything in my power to [finish my career with the Bears]," he said in September. "That's what I want. That's what I feel at the end of the day is right for me. I started a piece of my career here and it grew and it blossomed, and I've just had so many joy-filled moments as a Chicago Bear. I can't see myself in another jersey."He appeared to gradually accept the unlikelihood of returning as the season went on and spoke last month about how sad he was to think that his time with the Bears was ending.With the Bears sitting 6-10, here are their inactives against the Vikings:RB Ryan NallOT Elijah WilkinsonOL Lachavious SimmonsDT Akiem HicksDB Duke Shelley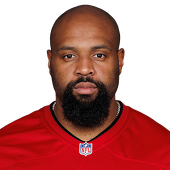 When the 2022 offseason begins, the Baltimore Ravens will have plenty of decisions to make regarding the future of their team. They have many talented players slated to hit free agency, others could retire, and they are currently projected to have 10 draft picks in the 2022 NFL draft.

When listing out the best player that every NFL team could potentially add in 2022, Brett Sobleski of Bleacher Report named current Chicago Bears defensive lineman Akiem Hicks for Baltimore. He explained his decision by talking about how Hicks is a powerful player that blows offensive linemen away with his pure strength

With 5 catches today, Vikings WR Justin Jefferson would set the NFL record for most catches in a player's first two seasons of his career (196). Jefferson already has the most receiving yards in a players's first two years and before turning the age of 23 (2,909). pic.twitter.com/HvxKSZi3I6
Vikings inactives vs. CHI Kellen Mond Wyatt Davis Mackensie Alexander Kris Boyd Wayne Gallman Michael Pierce Zach Davidson So we're back to Sean Mannion as Kirk Cousins' backup. Eric Kendricks remains on the COVID-19/reserve list.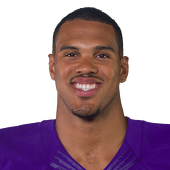 .@DWonnum passes Danielle Hunter for the team-lead in sacks this season with 7.0.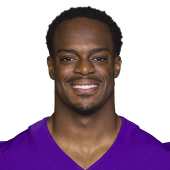 A Kene Nwangwu draw on 3rd and 15, with Jefferson 17 yards away from the record I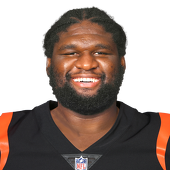 Vikings and Bears are now tied at 17. Dalvin Tomlinson sack essentially ended the Bears' last drive.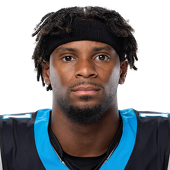 At least Gus Johnson, Aqib Talib and Ihmir Smith-Marsette had fun today.

Dalvin Cook breaks open for a big run and then wisely gets tackled at the 21, allowing Jefferson space to get his record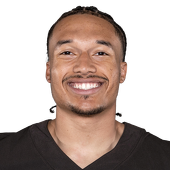 With Kellen Mond, Wyatt Davis and Zach Davidson not playing, along with Chazz Surratt and Patrick Jones barely seeing the field, I feel justified in having written my "gee, the Vikings kind of overdid it on developmental picks this year huh" piece in May theathletic.com/2595557/2021/0…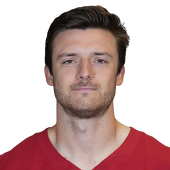 MAN Dan Chisena really not benefiting from the 17th game

CB Parry Nickerson, who was activated off from Reserve Practice Squad;COVID-19 yesterday, has been medically cleared to play. Nickerson was also activated from the practice squad to the active roster via COVID-19 Replacement yesterday.

Zimmer took a picture with co-defensive coordinator Andre Patterson on the field after the game. He said it was because they hadn't taken a picture together, but doesn't have much interest in getting philosophical about his eight years. Said that's a question for tomorrow.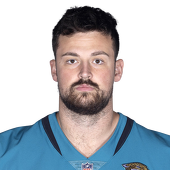 Any concerns of the Minnesota Vikings closing out their season behind a makeshift offensive line were finally put to rest with the news that left guard Ezra Cleveland and left tackle Christian Darrisaw were activated from the reserve/COVID-19 list.

It's still a matter of opinion whether it's the right move for coach Mike Zimmer to play his starters in Sunday's finale against the Chicago Bears. However, if that's the direction he's hell-bent on taking, then it's a good thing to have both Cleveland and Darrisaw on the field