| | | | | | |
| --- | --- | --- | --- | --- | --- |
| PIT | 0 | 0 | 7 | 21 | 28 |
| MIN | 6 | 17 | 6 | 7 | 36 |
Odds Across Sportsbooks
| | PIT | MIN | |
| --- | --- | --- | --- |
| Consensus | | | |
| DraftKings | | | |
| FanDuel | | | |
| SugarHousePA | | | |
| SugarHouseNJ | | | |
| Parx | | | |
| 888SportNJ | | | |
| RiversCasinoPA | | | |
| Caesars | | | |
| PointsBet | | | |
| BetMGM | | | |
| Unibet | | | |
Green dot denotes best odds.
| | PIT | MIN | |
| --- | --- | --- | --- |
| Consensus | | | |
| DraftKings | | | |
| FanDuel | | | |
| SugarHousePA | | | |
| SugarHouseNJ | | | |
| Parx | | | |
| 888SportNJ | | | |
| RiversCasinoPA | | | |
| Caesars | | | |
| PointsBet | | | |
| BetMGM | | | |
| Unibet | | | |
Green dot denotes best odds.
Game Charts
PIT0%
MIN100%
Game News

Ben Roethlisberger made a series of next-level throws in the second half. He still has that gear.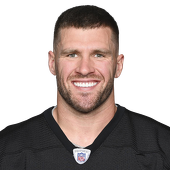 #Steelers LB T.J. Watt suffered a groin injury and is questionable to return to tonight's game.
How rare was that miss for Chris Boswell? He entered the game making 96% of his FG attempts, the best of any kicker with at least 10 tries, per @ESPNStatsInfo

What is Big Ben barking at to Mike Tomlin there?
Hell of a throw by Ben Roethlisberger. Hell of a route by Pat Freiermuth. Hell of a play by Harrison Smith. Better game than I thought it'd be at halftime.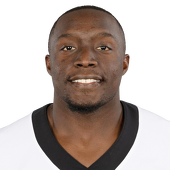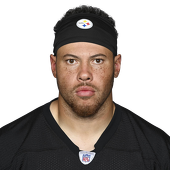 #Steelers LB Alex Highsmith sustained a knee injury and is questionable to return to tonight's game.
I know cornerback isn't Seattle's biggest issue right now but it's kind of crazy that Ahkello Witherspoon, a dude the Seahawks didn't feel worthy of having on the team, has two INTs in this Steelers-Vikings game.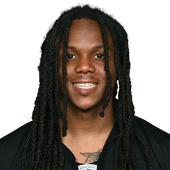 Steelers inactives: QB Dwayne Haskins, CB Joe Haden, RB Anthony McFarland, Robert Spillane, C B.J. Finney, DT Carlos Davis, DT Isaiah Buggs With both Davis and Buggs out, expect to see a lot of Montravius Adams again.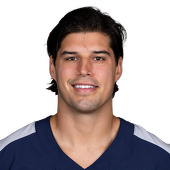 Mason Rudolph in clean up duty on a Thursday night. I mean, what could go wrong?
That's an EXCELLENT clean football hit by Minkah Fitzpatrick. Let's not turn this into 2-hand touch.
Dan Moore with a violent down block on the Najee TD run
Devin Bush making plays out there. Two breakups tonight and that one led to a pick. #Steelers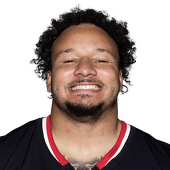 Man Kendrick Green has an accurate snap on like one of every three attempts


I don't know if Matt Canada is a terrible play-caller or if he just has no choice but to be a terrible play-caller because of his QB. Regardless, Pittsburgh should have a new OC and a new QB next year.
Vikings RB Dalvin Cook will play tonight vs. the Steelers with a shoulder harness, just as he did vs. the Saints in a January 2020 wild-card game, when he had 31 touches for 130 yards and two touchdowns. With the harness, expectations are that Cook maintains his regular workload.
Justin Jefferson is currently on pace for 32 catches and 614 yards in this game.
THROWDOWN THURSDAY: Who would you rather have as your QB tonight? Big Ben or Kirk Cousins? 🤔(via @GMFB) pic.twitter.com/rgvFG5EHDD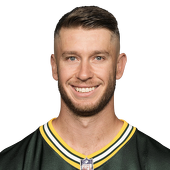 Greg Joseph has missed a FG and XP and still has 11 points (3 made FGs, 2 XP). Money in the bank.
Mattison will welcome back Dalvin Cook (shoulder) to the Vikings backfield for Thursday's game against the Steelers.
Mattison is coming off his third spot start of the season for Cook in which he took 25 touches for 124 yards from scrimmage and one rushing TD during this past Sunday's loss at Detroit. With Cook back in the lineup and wearing a harness on his previously dislocated left shoulder, there's a chance Mattison spells Cook at times to ease the pressure on Minnesota's top running back. Still, when Cook has been available this season, Mattison has averaged just five touches per game.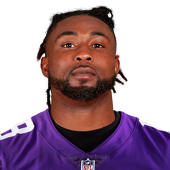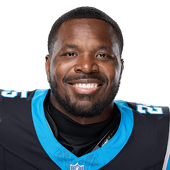 Interesting to see Vikings players upset with Kris Boyd after that taunting penalty. Anthony Barr was in his face, then Xavier Woods basically kicked him off the field so Cam Dantzler could come in instead.

Harrison Smith got a hand in there to break up the last pass of the game. And the look on his face afterward said it all. Best described as rueful.

The #Vikings have elevated DE Kenny Willekes and LB Tuf Borland to the active roster for #PITvsMIN.
#PITvsMIN inactives QB Kellen Mond WR Adam Thielen CB Harrison Hand LB Chazz Surratt LB Blake Lynch T Christian Darrisaw DE Tashawn Bower

Mike Zimmer electing to kick a 53-yd FG on his opening drive, rather than going for a 4th&2 when his offense is averaging 7.5 yds per play is mind-boggling. So is him still having a job. That was the most Vikings opening drive ever. Dropped TD, Zimmer bad decision, missed FG.
Fantastic tackle by Kris Boyd, followed by a taunting penalty from Kris Boyd. First down
Sheldon Richardson through unblocked. That's not even a blitzer. He's a 320-pound defensive end.

#Vikings injury update: LB Ryan Connelly is out with a knee injury. #PITvsMIN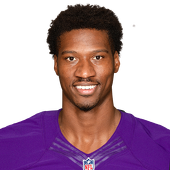 Dede Westbrook with a nifty return. Getting back some of the field position lost on the fumble reversal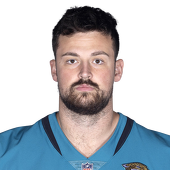 Ezra Cleveland was out front on the Cook TD there. In a fantastic first half for the #Vikings' offensive line, he's had a number of the key blocks on Cook's biggest runs.
Vikings all-backup DL in there, and doing well. Armon Watts with a sack followed up by a Patrick Jones TFL