| | | | | | |
| --- | --- | --- | --- | --- | --- |
| BUF | 7 | 3 | 14 | 7 | 31 |
| NO | 0 | 0 | 0 | 6 | 6 |
Odds Across Sportsbooks
Game Charts
BUF100%
NO0%
Passing
FP
ATT
CMP
YDS
YPC
TD
INT
LONG
SACK
RATE

Josh Allen

26.7
28
23
260
11.3
4
2
28
2
115.18
Rushing
FP
ATT
YDS
YPC
LONG
TD
FUM

Josh Allen

26.7
8
43
5.4
10
0
0

Matt Breida

13.5
9
26
2.9
9
0
0

Devin Singletary

5.8
15
44
2.9
15
0
0
Receiving
FP
TAR
REC
YDS
YPR
LONG
TD
FUM

Stefon Diggs

20.4
9
7
74
10.6
28
1
0

Dawson Knox

18.2
3
3
32
10.7
24
2
0

Matt Breida

13.5
2
2
29
14.5
23
1
0

Cole Beasley

9.6
5
5
46
9.2
14
0
0

Gabriel Davis

6.7
3
2
47
23.5
26
0
0

Devin Singletary

5.8
1
1
4
4
4
0
0

Emmanuel Sanders

5.8
3
3
28
9.3
17
0
0
Kicking
FP
FGA
FGM
PCT
LONG
XP

Tyler Bass

7
1
1
100
34

4

/

4

Team Defense
FP
PA
TD
SACK
FR
INT
YDS

BUF

11
6
0
2
0
1
190
Passing
FP
ATT
CMP
YDS
YPC
TD
INT
LONG
SACK
RATE

Trevor Siemian

8.82
29
17
163
9.6
1
1
24
2
71.48
Rushing
FP
ATT
YDS
YPC
LONG
TD
FUM

Ty Montgomery

9.5
6
14
2.3
8
0
0

Trevor Siemian

8.82
3
3
1
2
0
0

Tony Jones Jr.

2.7
16
27
1.7
11
0
0
Receiving
FP
TAR
REC
YDS
YPR
LONG
TD
FUM

Ty Montgomery

9.5
7
5
31
6.2
13
0
0

Nick Vannett

8.1
1
1
11
11
11
1
0

Lil'Jordan Humphrey

7.7
5
3
47
15.7
24
0
0

Tre'Quan Smith

7.1
5
4
31
7.8
14
0
0

Marquez Callaway

4.4
4
2
24
12
17
0
0

Adam Prentice

2
1
1
10
10
10
0
0

Deonte Harris

1.9
5
1
9
9
9
0
0
Kicking
FP
FGA
FGM
PCT
LONG
XP

Brett Maher

0
0
0
0
0

0

/

0

Team Defense
FP
PA
TD
SACK
FR
INT
YDS

NO

5
31
0
2
0
2
361
Game News
Happy Thanksgiving everyone. Hoping it's been a great day. Looking forward to my man Josh Allen (and the Bills) to take it to the Saints. Should be a beat down. See you tomorrow live from The Match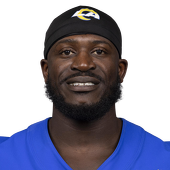 #Bills star CB Tre'Davious White (knee) was downgraded to out, per the broadcast. A significant loss.
Dawson Knox finds the end zone for the second time tonight and seventh time this season. That sets a new franchise record for receiving TDs in a season a Bills tight end.
Ed Oliver said he bought so many tickets for friends and family for the game today he basically played for free 🤣
We've activated WR Marquez Stevenson from the Injured Reserve list DT Eli Ankou and DT Brandin Bryant have been elevated from the practice squad for tonight's game. #BillsMafia pic.twitter.com/KjfNY32oR6
Really good idea by Sean McDermott and Brian Daboll to give Matt Breida a bigger role tonight. This is what we've been talking about since the summer. Make the two best backs earn the playing time and go with them on game day.
#Bills RB Zack Moss is expected to be a healthy scratch tonight against the #Saints, per source. Moss leads the team with 4 rushing TDs despite dwindling snaps in recent weeks. But with the offense scuffling, they'll shake it up and go with Devin Singletary and Matt Breida.
Micah Hyde says Isaiah McKenzie is a pro and handled getting benched selflessly. Said he was cheering everyone in on the sidelines throughout the game. Micah added a lot of guys are in his ears letting him know what he means to team.
Expected to be healthy scratch in favor of Singletary, Breida

Bills RB Zack Moss is expected to be a healthy scratch tonight against the #Saints, per source.Moss leads the team with 4 rushing TDs despite dwindling snaps in recent weeks. But with the offense scuffling, they'll shake it up and go with Devin Singletary and Matt Breida. (NFL Network - Tom Pelissero)

FF Today's Take: This doesn't come as a total surprise after a report from New York Upstate's Ryan Talbot suggested that Thursday's game could be a "Matt Breida game." Buffalo's backfield has been a mess for most of the season, but Breida could be given a chance to take the lead role with another strong effort tonight. Singletary and Breida should remain on fantasy benches in most leagues, but Moss being inactive could mean Josh Allen is an even better bet to score a rushing touchdown.
Jordan Poyer says Ed Oliver is a stud and comes to work every day with high energy and a high motor.
Isaiah McKenzie is a healthy scratch. He's not injured. It's strictly a numbers game. Kumerow likely gets nod over him because of ability to block.
The Saints fans just booed the hell out of Matt Haack, Tyler Bass and Reid Ferguson.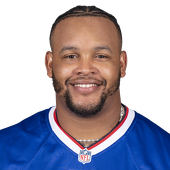 Dion Dawkins gives up the sack on 3rd and long. Bills have to punt. Not enough variety and not even Diggs.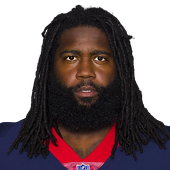 Mario Addison records is team-leading 4th sack of the season on 3rd and short. Eli Ankou and Brandin Bryant were in on the play and generated some pressure on the rush. Bills got it back up 7-0 w/ 3:21 left in 1st quarter.
Trevor Siemian, Bradley Roby and Emmanuel Sanders playing a game in the Superdome. I feel like I stepped out of the DeLorean in New Orleans, circa November 2016, when the Broncos last visited there.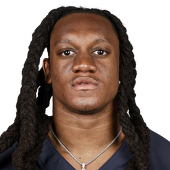 Tremaine Edmunds w/3rd down stop & Mario Addison w/4th down stop to force turnover on downs. #Bills ball at their own 46.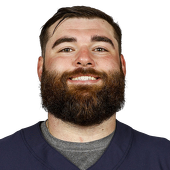 Ryan Bates is in at RG for Cody Ford.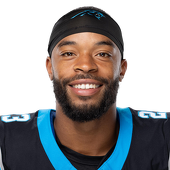 Tre'Davious White has been downgraded to out (knee). Dane Jackson will go the rest of the way in his spot. #Bills
4. Because he's been the least effective pass rusher off the edge on the roster. He has a lower pressure rate than Star Lotulelei. twitter.com/vstathop/statu…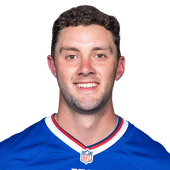 Punting was the right choice there. Matt Haack with a nice punt that is downed at the 12 yard line.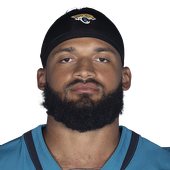 Gabriel Davis with a nice catch and impressive tight rope walking near the sidelines to get some extra yards. Ends up going for 21.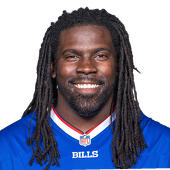 Eli Ankou and Brandin Bryant are active after getting the call up from the practice squad. Bills are determined to stop the run today. Ankou is 325.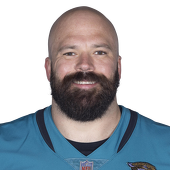 Nice block by Mitch Morse on the inside on that screen for a TD. Did a good job sustaining his block to leave Breida a crease when he cut it back inside to reach the end zone. It's a runaway in the Big Easy. 31-6 #Bills
Sean McDermott starts his press conference by wishing everyone a happy Thanksgiving and then specifically notes the performance of the kickoff coverage.
Saints inactives tonight include RBs Mark Ingram and Alvin Kamara. Bills inactives tonight include RB Zack Moss and WR Isaiah McKenzie.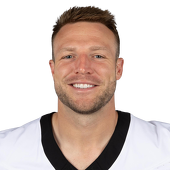 NOBODY sits on the bench like Taysom Hill. He can sit on the bench as a QB, RB, WR, or TE. One of the most versatile guys out there.
#Saints HC Sean Payton told @JayGlazer that RB Mark Ingram (knee) is not expected to play tonight vs. Buffalo. So Saints will be without Alvin Kamara and Ingram. Expect to see Tony Jones and possibly some Ty Montgomery in the backfield as well.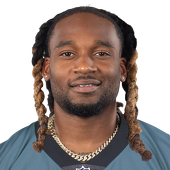 Sean Payton's unbeaten streak in national holiday games is on the line today vs. the Buffalo Bills. He's 6-0 on Halloween (2-0), Thanksgiving (3-0) and Christmas (1-0).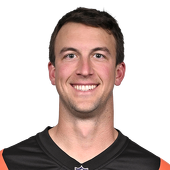 Bad to worse as Trevor Siemian throws his first INT of the night. Can the Bills just kneel for the final 6:59??
The Saints elevated RB Adam Prentice and OT Caleb Benenoch from the practice squad and signed OL Will Clapp to the active roster before tonight's game.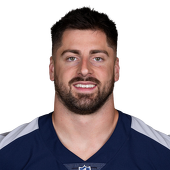 Vannett, Garrett Griffin, Adam Prentice, Tony Jones Jr, Marquez Callaway, Tre'Quan Smith and Trevor Siemian are the starters before the game in 7 on 7.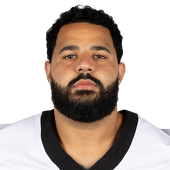 Erik McCoy, asked about booing fans: "That's definitely new. Not fun. But we've got to pick it up."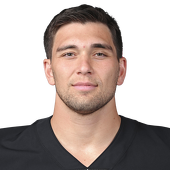 Kaden Elliss has a hamstring injury. He's questionable to return
Ugly sign of desperation. Saints try a very, very, very ineffective fake punt. Punter Blake Gillikin airmails Lil'Jordan Humphrey. Gillikin has been one of the Saints' best players this year -- but not with his arm.
Saints offense showed a little life on that second drive -- but missed a huge opportunity on that Trevor Siemian-Deonte Harris miss and then took a sack too deep in the pocket on third-and-2.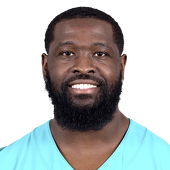 #Eagles LT Jordan Mailata doesn't celebrate Thanksgiving, but the big Australian does appreciate the family setting of the locker room. Mess with one of his brothers, and you won't like him when he's angry, as Saints DE Marcus Davenport found out Sunday: nj.com/eagles/2021/11…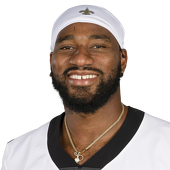 Great use of motion there to dictate the matchup the Saints got on Tre'Quan Smith
Buffalo Bills stifle QB Trevor Siemian -- who is 0-4 as a starter for the Saints since taking over for the injured Jameis Winston.
Andrew Dowell has a concussion and will not return to the game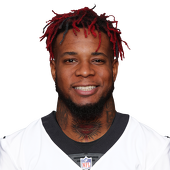 Kwon Alexander with a major pick at the end of the half AND no flags.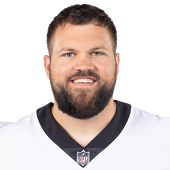 Ryan Ramczyk, who is not playing today, is still making his mark during a pregame video being played on the jumbotron: "My favorite thanksgiving food is ... literally everything." My king.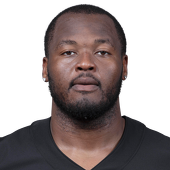 The Saints defensive line rises up with back-to-back plays from David Onyemata and Carl Granderson (sack) to force a Bills punt. We'll got to the second quarter with Buffalo leading 7-0.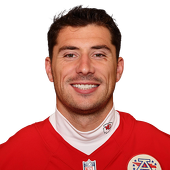 Ingram, Alex Armah and Ian Book are inactive. So I guess that means Taysom is the emergency backup again…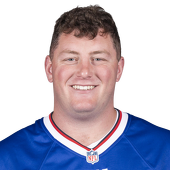 Scoring Summary
| Team | QTR | TIME | SCORING PLAY | | |
| --- | --- | --- | --- | --- | --- |
| BUF | 1ST | 7:15 | Josh Allen passed to Dawson Knox to the left for 7 yard touchdown | 7 | 0 |
| BUF | 2ND | 8:50 | Tyler Bass kicked a 34-yard field goal | 10 | 0 |
| BUF | 3RD | 8:54 | Josh Allen passed to Stefon Diggs to the left for 5 yard touchdown | 17 | 0 |
| BUF | 3RD | 4:28 | Josh Allen passed to Dawson Knox to the right for 24 yard touchdown | 24 | 0 |
| NO | 4TH | 15:00 | Trevor Siemian passed to Nick Vannett to the right for 11 yard touchdown. 2pt attempt failed, Trevor Siemian pass to Lil'Jordan Humphrey. | 24 | 6 |
| BUF | 4TH | 8:25 | Josh Allen passed to Matt Breida to the left for 23 yard touchdown | 31 | 6 |
Full Play-by-Play
Injury Report
| Name | Pos | Injuries | Status |
| --- | --- | --- | --- |
| Star Lotulelei | DT | Covid-19 | OUT |
| Jon Feliciano | G | Calf | OUT |
| Justin Zimmer | DT | Knee | OUT |
| Bryan Cox Jr. | DE | Achilles | OUT |
| Spencer Brown | OT | Covid-19 | OUT |
| Name | Pos | Injuries | Status |
| --- | --- | --- | --- |
| Dylan Soehner | TE | Undisclosed | OUT |
| Jameis Winston | QB | Knee (acl) | OUT |
| Andrus Peat | OL | Pectoral | OUT |
| Ty Montgomery | WR | Hamstring | OUT |
| Michael Thomas | WR | Ankle | OUT |
| Nick Vannett | TE | Knee | QUES |
| Ken Crawley | CB | Hamstring | QUES |
| Wil Lutz | K | Core Muscle/groin | OUT |
| Carl Granderson | DE | Shoulder | OUT |
| Chase Hansen | ILB | Groin | QUES |
| Lil'Jordan Humphrey | WR | Covid-19 | OUT |
| Ethan Greenidge | OT | Arm | OUT |
| Jalen Dalton | DT | Triceps | OUT |
| Tony Jones Jr. | RB | Ankle | OUT |